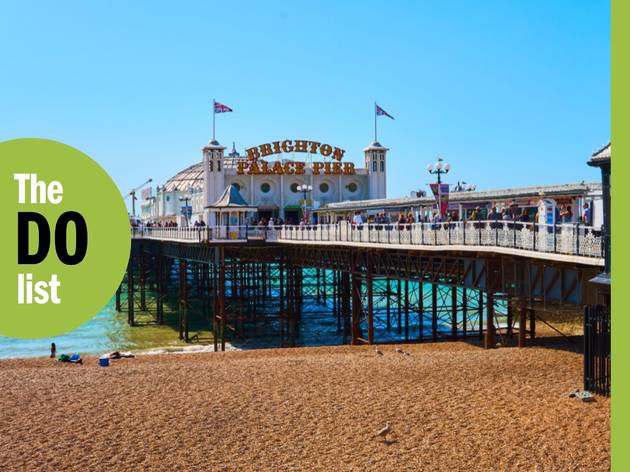 The 16 best things to do in Brighton right now
Want to know what's what in 'London by the sea'? Here's our ultimate guide to the best things to do in Brighton as soon as lockdown lifts
April 2021: It's been extremely sad to see Brighton quiet and shuttered for the last year. But, now lockdown restrictions are easing it should be back to its old self again. The reopening of the coastal city is already underway with non-essential shops and outdoor dining at restaurants, bars, and pubs already underway. If all goes to plan most restrictions will be lifted by June 21, meaning nightlife and other cultural venues like theatres and galleries will be open again by this date. It's time to get planning your next trip to the seaside.
Coffee shop fiend? Into your vintage? Got the kids in tow? Whatever your priorities, you'll be amply satisfied in Brighton. Sometimes known as London by the sea, this beautiful seaside town may feel slightly kitsch in parts, especially down the harbourfront, but it's also home to all manner of excellent independent boutiques, a wide array of fantastic restaurants and a LGBTQ+ party scene that's famous the world over. Not to mention a whole load of photo-worthy architecture harking back to the city's regal heyday. So what are you waiting for? From first-rate museums and some frankly magnificent architecture to a handful of more offbeat sights and attractions, here's our pick of the best things to do in Brighton.
Done something on this list and loved it? Share it with the hashtag #TimeOutDoList and tag @TimeOutEverywhere. You can also find out more about how Time Out selects the very best things to do all over the world.
Best things to do in Brighton
Photograph: Wikimedia Commons / AndyScott
1. Hike around Devil's Dyke
What is it? A timeless beauty spot on the sprawling South Downs.
Why go? Just a few miles out of town, the largest 'dry valley' in the UK makes the perfect location for a dog walk or simply an aimless ramble as the sun sets. The Dyke has been a major tourist draw since the 19th century, and it's very easy to see why.
Don't miss: Saddlescombe Farm is just a short hike away, a National Trust managed ancient farm hamlet with historic exhibits and a charming alfresco tearoom.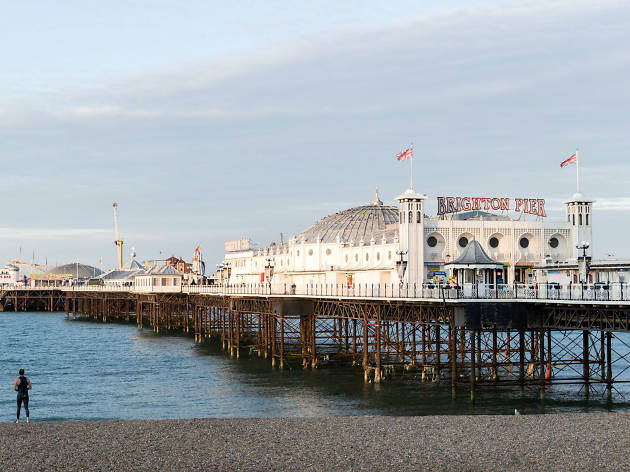 2. Explore Brighton Palace Pier
What is it? Brighton's Grade-II listed pleasure pier with fairground rides, bars and restaurants stretching out into the sea.
Why go? Brighton Palace Pier is a tough old bird. Having stood for well over a century now, this Grade II-listed pier has survived two world wars, constant battering by storms (one of which almost destroyed it before it opened in 1899) and millions of visitors every year. Join the masses in a pilgrimage to the arcade games, fairground rides and chippy vans.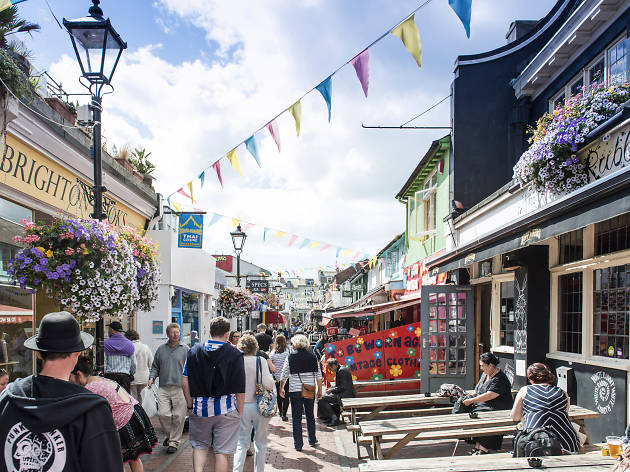 © Adam Bronkhorst
3. Wander through The Lanes
What is it? Brighton's arty district packed with independent shops, restaurants and traditional pubs.
Why go? Much of Brighton oozes character and cool, but The Lanes are definitely leading the charge. These narrow streets brim with brilliant independent cafés, record stores, vintage emporiums, bookshops and art spaces – all housed in pretty 16th-century buildings. Wandering this maze of passageways is an excellent way to spend an afternoon.
4. Get to know Brighton's queer history on an LGBTQ+ walking tour
What is it? Discover queer landmarks and history in, arguably the LGBTQ+ capital of the UK.
Why go? Rainbow flags fly proudly in Brighton, arguably the LGBTQ+ capital of the UK. If you've ever wondered how Brighton became the town it is today, a walking tour from a local expert is a pretty good place to start. Walks take you through 200 years of history to chart the progress from bravery and achievement in very different times to the more progressive attitudes of today. Plus you'll get to see some of Brighton's best sights, from the grandeur of the seafront, through The Lanes, to the 'gay village' of Kemptown.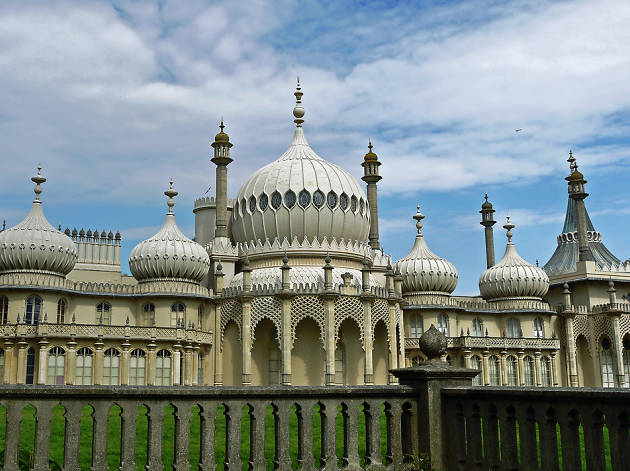 © Dun.can
5. Marvel at the grand Royal Pavilion
What is it? An exotic-looking palace in the middle of town.
Why go? The Royal Pavilion looks like it should be perched on the banks of the Yamuna in India. This ornate, Grade I-listed structure was designed by John Nash in the early 19th century – in the Indo-Saracenic Revival style, FYI – and was once a holiday home for George, Prince of Wales (later George IV). Today it's frequented by visitors after a glimpse inside its quaint replica rooms, art galleries and very impressive grounds.
Don't miss: A secret tunnel in the building links the Pavillion to Brighton Dome (once George's riding stable). While you can't see it on the standard tour, special tours of the tunnel and basement run on selected dates.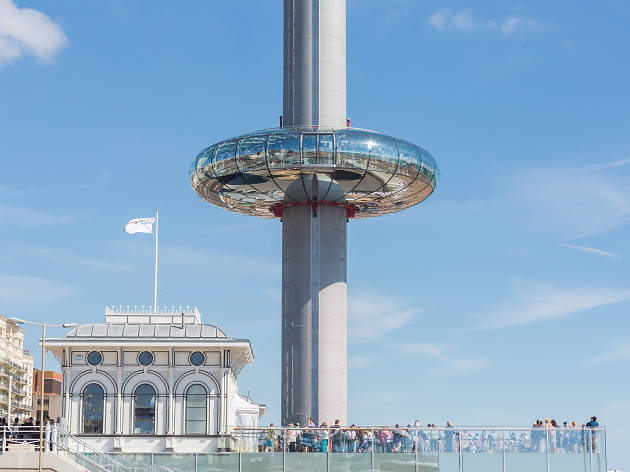 6. Take in immense sea views from the British Airways i360
What is it? A space-age viewing platform on the seafront.
Why go? Some might see it as a bit of an eyesore, sticking out like a tent pole on the seafront, but the views from this 150-metre-high observation tower are pretty impressive. Here you can gawp at pretty much all of Brighton, out across the South Downs and over the Channel – including, if you're lucky, the Isle of Wight.
Don't miss: You can pair your tickets with afternoon tea, should you wish to be terribly sophisticated (or are in desperate need of cake).
What is it? A huge, eclectic flea market in Kensington Gardens.
Why go? If you're after some antique knick-knacks to decorate your room, look no further. Enter through the old-school turnstile of this gigantic emporium and you'll find two floors positively overflowing with vintage treasure. Each stall inside Snoopers Paradise is independently owned. And good thing – more diversity the better.
Don't miss: After you've bought a quirky hat, jump in the black-and-white photo booth to snap a keepsake.
What is it? A vibrant covered market filled with independent shops, street food and artist studios.
Why go? Soggy out? Here's where to head when it's sheeting it down. This undercover market packs independent boutiques, artists' studios and traditional market stalls all under one roof. Shop local and pick up some fresh nosh or grab a book from the dinky bookshop.
Don't miss: Once your bags and bursting, snuggle up with a coffee from the Flying Saucer Café.
Photograph: Flickr / grassrootsgroundswell
9. Fill up on burgers at Grubbs
What is it? A beloved burger chain.
Why go? Every self-respecting Brightonian considers themselves a Grubbs aficionado. This Sussex burger chain has no website or Facebook page – but bloody hell, their menu's good. Get down to Lewes Road, St. James's Street, York Place or Western Road to sample some of the tastiest patties in town.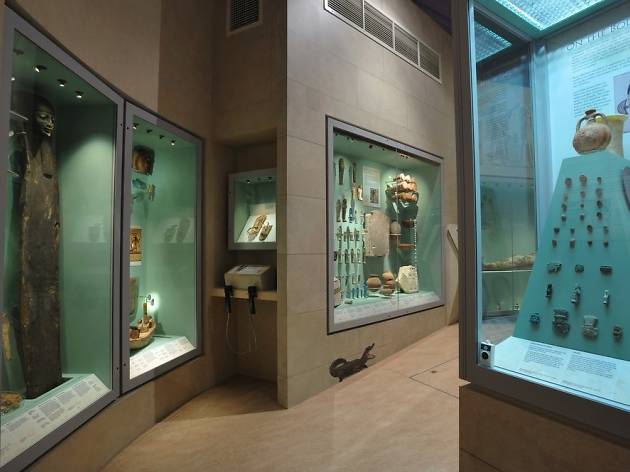 © James Pike
10. See world treasures at Brighton Museum & Art Gallery
What is it? A museum and gallery in the heart of the city's cultural quarter with a huge. variety of diverse displays.
Why go? Part of the Royal Pavilion, this city-centre museum and gallery is free for locals, while visitors are charged £5.20. And that's actually good value, given the treasures on show – from fine art and ancient Egyptian treasure to 20th-century design fashion to exhibitions from contemporary artists.
Don't miss: If insects are your thing, make a beeline for the Natural Sciences collections, where you can meet half a million of the little critters.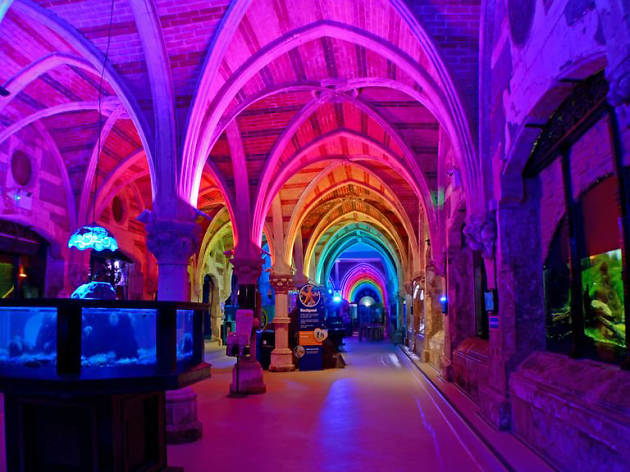 © Shel Mills
11. Discover fascinating ocean creatures at Sea Life Brighton
What is it? The Sea Life centre in Brighton is in the world's oldest operating aquarium.
Why go? Built in 1872, it's hard not to be taken aback by the striking original Gothic arches as you enter. We particularly like the Lagoon, populated with beautiful stingrays, and the interactive rock pool where you can touch a starfish or sea anemone.
Don't miss: The aquarium's latest attraction, 'Day and Night' lets visitors experience a coral reef in different settings as it moves through the day into night, thanks to £2.7 million refurbishment.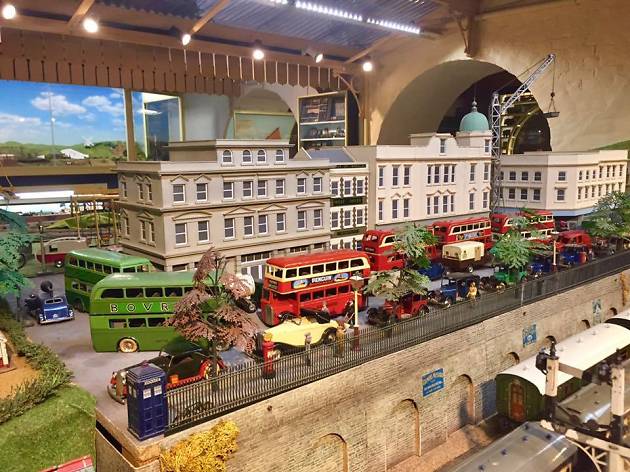 © Brighton Toy and Model Museum
12. Bring out your inner big kid at Brighton Toy and Model Museum
What is it? A wonderfully kitsch homage to the last 100 years of toys and models.
Why go? Because who doesn't enjoy a hit of childhood nostalgia? There are more than 10,000 items on display here – everything from Dinky cars and Meccano kits to vintage penny arcade games, puppet theatres and one of the country's best collections of model railways, including a 1930s three-rail O-gauge layout (which is apparently pretty rare).
13. Catch a big-name gig at Brighton Centre
What is it? A seafront exhibition centre and performance venue that's the place to go in Brighton for big-name comedy, music and theatre.
Why go? Many of the UK's highest-profile tours head here, presumably undeterred by the venue's history of hosting final gigs – both Bing Crosby and The Jam performed their last concerts here.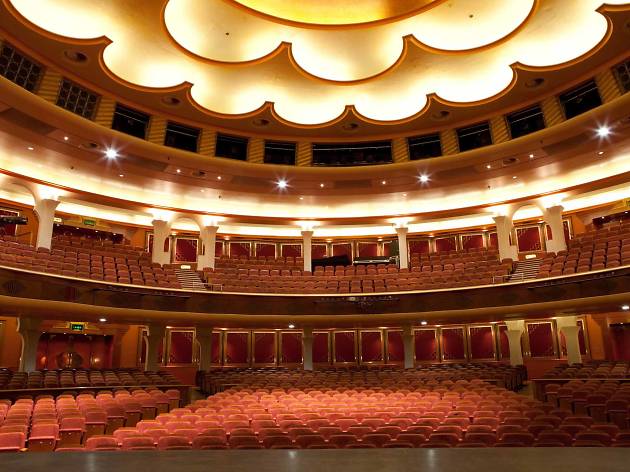 © Brighton Dome
14. Get your culture fix at Brighton Dome
What is it? Another big performance venue, the Dome is the Brighton Centre's slightly more refined sibling.
Why go? Expect a programme of classical music, dance, theatre and poetry. It's actually three venues (Concert Hall, Corn Exchange, Studio Theatre).
What is it? A pub filled with arcade games and even its own escape room.
Why go? What's better than arcade games? Drinking while you play them! With its own escape room, a remote-control racetrack and a whole lot of VR booths where you can kill some aliens (or play one of several other games), this pub really is the epitome of a good time. Did we mention you can play Pac-Man here, too? Hell yeah.
What is it? At cocktail bar Shuffle, the retro jukebox is given a truly modern twist.
Why go? Here tipplers can play selector via their phones. So whack on your faves and host an impromptu karaoke – sing-alongs are highly encouraged.
Don't miss: From Monday to Wednesday, you can get your hands on two-for-one cocktails.
Looking for somewhere amazing to stay?
With sea air, a sophisticated food scene and more than its fair share of bars and clubs, this town has been drawing fun and sun-seekers for decades. Here's where you should rest your head between all that sightseeing.