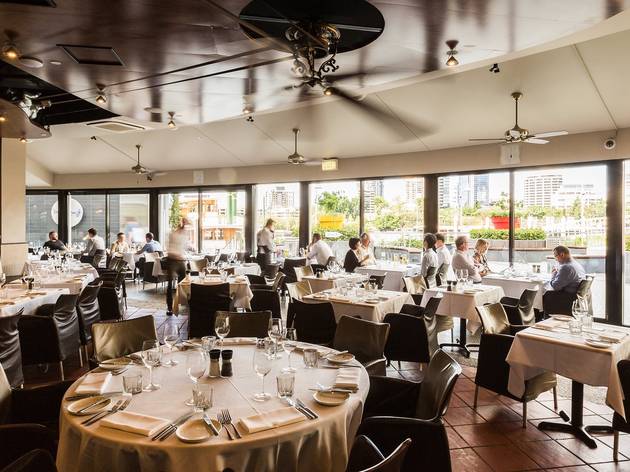 1/5
Photograph: John Reyment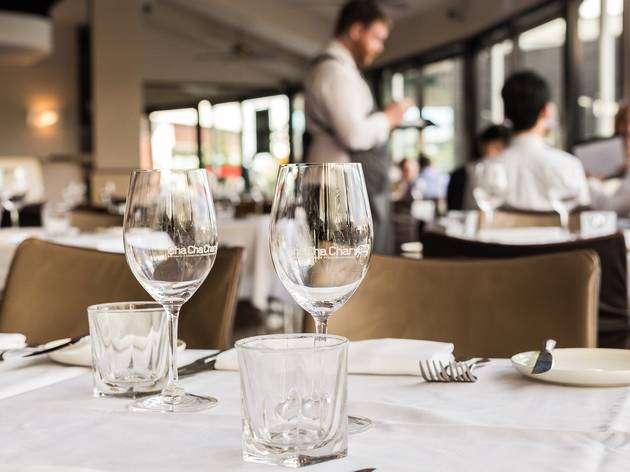 2/5
Photograph: John Reyment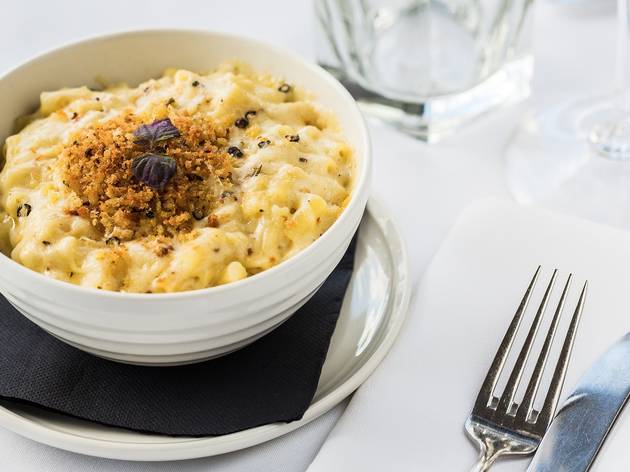 3/5
Photograph: John Reyment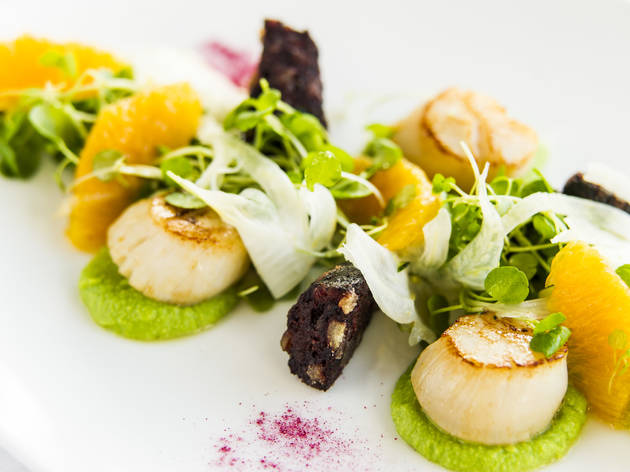 4/5
Photograph: Adam Finch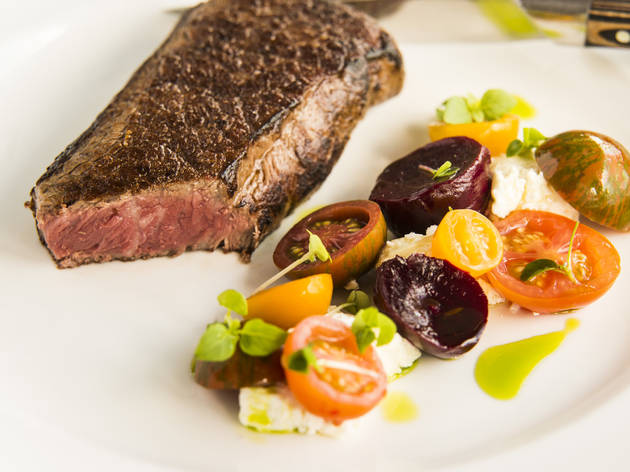 5/5
Photograph: Marcus Bell
Hoof it to Eagle Street Pier's steak capital that has stood the test of time. The menu is beefed up to the hilt with marbling 12+ striploin, grass-fed rib-eye on the bone, half kilo Angus T-bone sourced from New England, NSW – and that's just for starters. The sides kick a goal or two as well; say, baked macaroni cheese with lashings of four-cheese sauce, a hint of black truffle and a toasty, golden pangrattato top. Serious beef calls for serious wine – browse and buy from owner John Kilroy's Cellar Reserve list, boasting iconic Henschke Hill of Grace and vintages of Penfolds Grange, depending on how deep your pockets are. There's plenty more affordable bottles on the list too, but ain't it nice to dream?
---
More
Less
Cha Cha Char says
Cha Cha Char Wine Bar & Grill is Brisbane's signature steakhouse, specialising in a wide range of high quality meats, sourced from premium Australian producers.

The multi-award winning steak menu features over 10 different cuts of quality pasture and grain fed beef, cooked to perfection from the wood fired grill. An extensive À la carte menu also offers market fresh seafood, salads and desserts prepared using local produce.

Dine privately or entertain groups of 40-50 people in a stylish, contemporary setting. Private dining is available for casual or corporate functions and enquiries can be made online.

For first class beef, it's got to be Cha Cha Char, Brisbane's Signature Steak Restaurant.

House Rules:

In keeping with Cha Cha Char's spirit we encourage you to have fun, interact and to contribute to conversations by leaving comments, suggestions, photos, videos, and links.

However the Content Manager will remove any content that:

• breaks any laws
• is defamatory, offensive, obscene, profane, vulgar or depicts violence
• is derogatory or misleading
• is pornographic or sexually inappropriate
• is violent, abusive, threatening or harassing
• is unreasonably commercial (including any derogatory references to Cha Cha Char's competitors)
• is hateful in language targeting race/ethnicity, religion, gender, nationality or political beliefs
• is trolling or deliberately disruptive of discussion
• is fraudulent, deceptive, misleading or unlawful
• is link baiting (embedding a link in your post to draw traffic to your own site) or spamming in nature
• is not suitable for children under 16 years of age

The use of profanity and swearing in Cha Cha Char's posts or user posts is not tolerated. All profanity or swearing will be removed from the wall.
More
Less
Venue name:
Cha Cha Char
Contact:
Address:
1 Eagle St
Brisbane
4000

Opening hours:
Mon-Fri noon-11pm; Sat, Sun 6-11pm