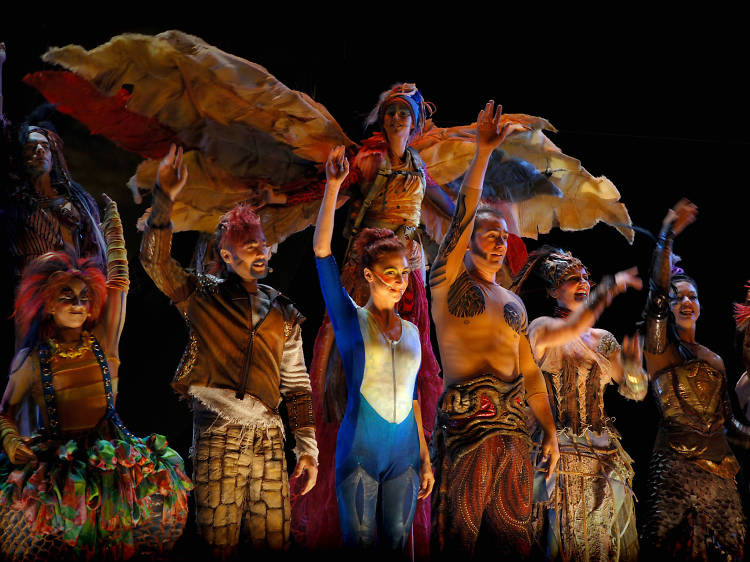 Photograph: Caroline Gagne
1.

Saint Roch, Quebec City
The historic attractions of Quebec City have been the traditional drawcard, but it's the restaurant, bar and craft beer scene in hip quarter Saint Roch that's gaining momentum. Former Vue de Monde staffer Mathieu Brisson is the brains and hands behind
Former Vue de Monde staffer Mathieu Brisson is the brains and hands behind Le Clocher Penché, a modern Parisien bistro just outside the stone walls using local produce from nearby districts including Île d'Orléans. The menu changes often, says Brisson. "Producers bring what they have and we play around with the food," he tells Time Out. The walls are lined with works from local artisans.
Craft brewpub Korrigane has six beers on tap and two guest beers daily. Your pints should be the Fev Follet, a cream amber ale, and the Mary Morgan, a Belgian white. As a side, order a bowl of wings and Korrigane's take on classic Quebec dish poutine.
At La Barberie, there are nine beers on tap – make ours a double chocolate stout – to sample on the deck under the trees in a brewery beer garden packed with locals every night.
One side of Le Cercle is a bar and restaurant that serves produce from within 50km of the city and the other is a nightclub, where bands play several nights a week.
The village of Baie-Saint-Paul, just east of Quebec City, is the home of Cirque du Soleil and before the circus became globally famous, performers could be found on the streets stiltwalking and juggling. When there's a show visiting town, the atmosphere is electric.
Book a room at Hôtel Château Laurier Québec, located in the Old Town of the city, a five-minute walk from Parliament and next to outdoor dining and drinking street Grand Allée. The four-star, family-owned hotel features modern rooms with views over the Plains of Abraham.

Get there: Air New Zealand flies to Vancouver; onward connections are available to Quebec City.