Yes, her whose voice was all over the teaser for the latest series of everyone's favourite telly drama, Broadchurch, is on the lookout for bands and musicians to support her on a short south-west tour in March.
To make things more interesting for anyone who wants to open for Laura Doggett at The Birdcage in Bristol on March 19, she used to live in nearby Bath – just 15 minutes away on the train. So Bristol musicians will all want to blow her off the stage, right? Right?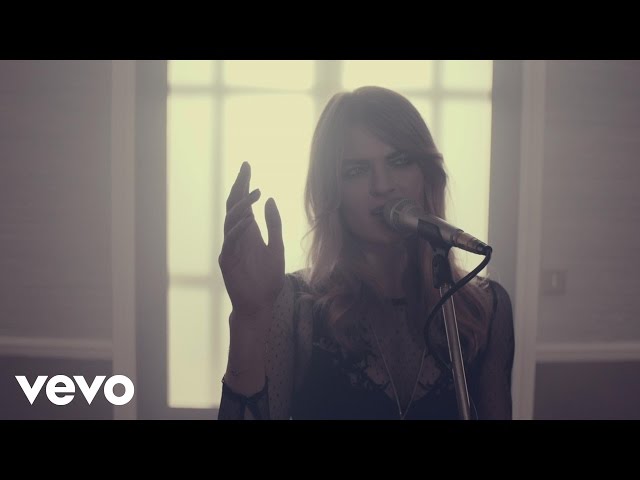 To stand a chance of supporting Laura – who returns to Bristol again on May 23 to pay the latest instalment of the Dot to Dot festival – you just need to follow the instructions right here.
We spoke to Laura in an attempt to incite some city rivalry.
What do you think when you hear the words 'Bristol music'?
The first word that comes to mind? Grit. A good kind of grit, though. Like real people using music to communicate to other real people about real things.
Who's got the best music scene, Bath or Bristol?
I have to say Bath simply because of my college days and learning its music scene inside out. Bath has got the best community music vibe with the nicest people, who are also really passionate. It's also the most beautiful place to busk. I imagine Bristol is similar, I don't know, I haven't had the chance to experience it yet. Ask me again after my gig at The Birdcage.
Hmmm, really? Why should anyone ever leave Bristol and visit Bath?
People from Bristol should get on a canoe and go down the river. Not the way of the weir though – argh, terror – but all the way up. There's a beautiful pub, once you've avoided the massive tour boats trying to drown you. You can moor up and have a pint. I used to live on Walcot Street in a flat with a shared garden by the river and we had a canoe. But there's a lovely place to rent them from across the river for around £20.
Aren't you terrified of being blown off the stage by the winning Bristol act?
You mean the people who are supporting me being super amazing? Yes, but that's the challenge and fun of it. I hope we all make each other want to be better. It's going to be beautiful.