20 great things to do in Bristol
Our round-up of 20 of the best things to do in Bristol, including eating, drinking, activities and events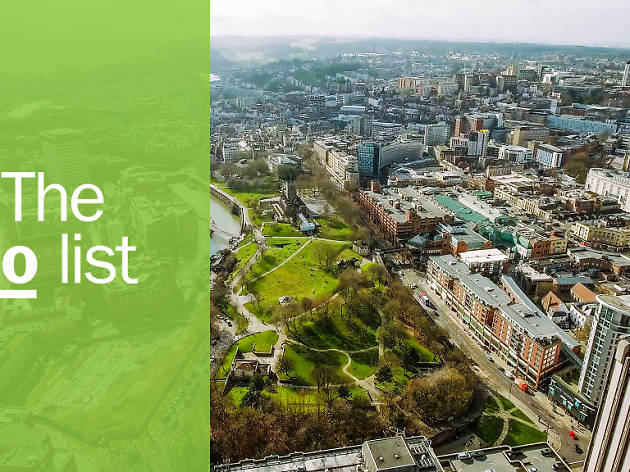 There's so much going on in Bristol, you should never get bored. But with all that choice, we thought we'd round up our pick of 20 great things to do to help you make the most of this amazing city. Whether it's checking out world-class street art, or club nights, taking a plunge at the lido or getting a new perspective from the top of the Suspension Bridge or Cabot Tower, there's plenty to keep you busy in our great little city.
Done something on this list and loved it? Share it with the hashtag #TimeOutDoList and tag @TimeOutEverywhere.
Find out more about how Time Out selects the very best things to do all over the world.
Great things to do in Bristol
1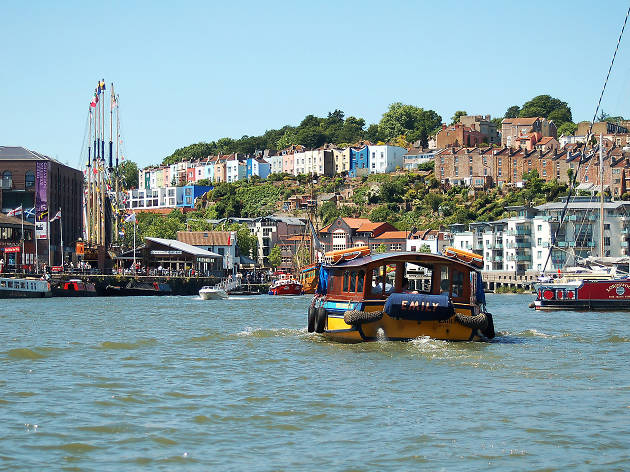 From tobacco to sugar, Bristol was built on the trade that its docks and floating harbour enabled. Thankfully, the city's economy is based more on service than servitude these days, but the waterways around which Bristol is built remain one of its greatest assets. There are numerous ways for you to hop on a boat and see the city from the waterline. Bristol Ferry Boats operate waterbus services 364 days a year for locals and tourists alike, letting you jump on and off as you chose, from Temple Meads to the SS Great Britain. Bristol Packet Boats also offer guided tours around the harbour and even out into the Avon Gorge. Plus (for those not afflicted by sea sickness) there's the option to sail and dine. Chose to drift with the assistance of edible British favourites - a pub lunch or cream tea, and feel like the most stylish seafarer in the city.
2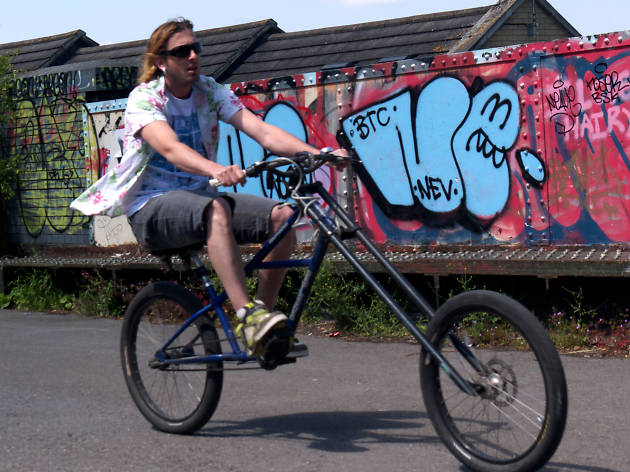 Sam Saunders
With more inclines than a Scottish ski resort, cycling round Bristol can be hard work. But with some of the worst gridlock of any UK city and public transport that's far from great, it's a necessary evil for a lot of us. However, jumping on your bike in Bristol isn't just about getting splattered with mud, swerved into by cars and screamed at by pedestrians each and every rush hour – in the UK's first 'cycling city', there are plenty of great things to do on two wheels. Head to the huge open spaces and wooded trails of Ashton Court, or set off on the Bristol to Bath Railway Path that follows the route of an old train line through the serence countryside for a manageable 13 miles. And don't worry; you can always drag your bike onto the train if you don't fancy the return leg. Besides, there are plenty of resources online to illustrate possible cycling routes - so there's really no excuse not to get wheelie (sorry) into it. It's also a fantastic way to view some of Bristol's most famous landmarks and if you want to bring a buddy - no worries! Tandems are totally en vogue.
3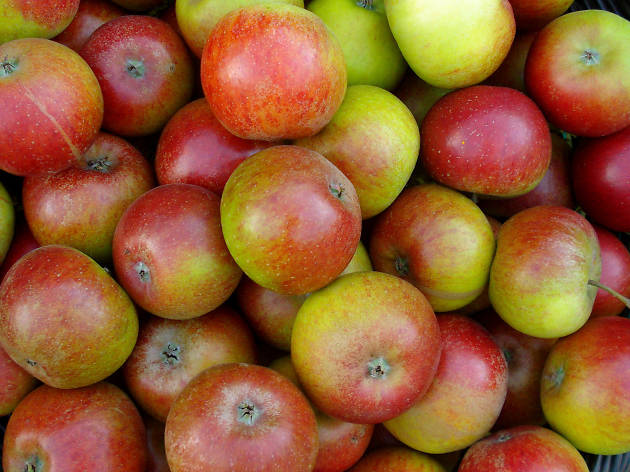 net_efekt
Tucked away down a side street a stone's throw from the Suspension Bridge, sits one of Bristol's most notorious drinking establishments. We're not talking about a spit-and-sawdust pub packed with pissheads vying for a fight or trying to sell you an iPad from the back of a van outside – this is Clifton, remember. Nope, the reason why the tiny Coronation Tap is infamous across Bristol and beyond comes in half-pint glasses and is made of apples. Heading up to the 'Cori Tap' for a glass or four of the deadly Exhibition cider that's only sold here has been a right of passage for students arriving in the city for decades - go get yourself initiated, just stay away from the Bridge afterwards…
4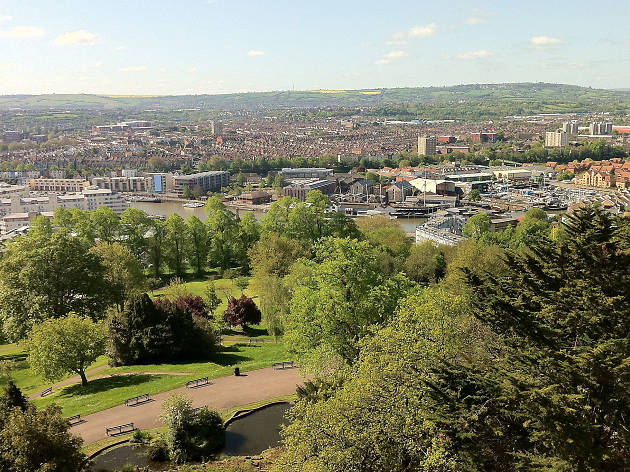 Heather Cowper
As anyone who cycles round town will know, Bristol isn't flat. There are, like Rome, meant to be seven hills in Bristol, but we, and our ever-tired legs, are pretty sure there's a lot more than that. All those massive mounds might make getting around town hard work on your calves, but they give the city much of its unique charm and, if you know where to go, plenty of amazing vantage spots from which to admire the panoramas. Head to Brandon Hill park, just behind Park Street, and climb the tight spiral staircase to the top of Cabot Tower to view the entire city in one glorious go.
5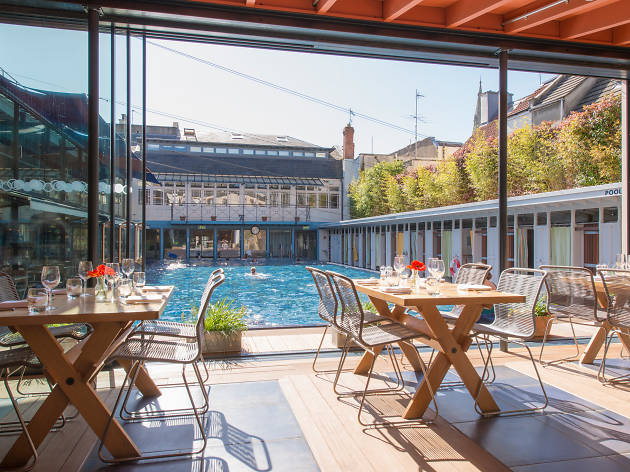 Residents of Clifton are renowned for thinking their genteel part of the city is superior to anywhere else in Bristol. As much as Cliftonites find it hard to believe, there are plenty of reasons a lot of people choose not to live in the city's swankiest area. But we've got to be honest, who wouldn't want a beautiful outdoor swimming pool with a great restaurant attached, hidden away on their street? Built back in 1850, after closing for almost 20 years, Clifton Lido re-opened in 2008, fully restored with spa facilities and a new restaurant and café. Now named Bristol Lido, you can lounge by the pool, have a massage, facial or sauna, then grab some tapas at the bar or head up to the more up-market viewing gallery restaurant. For a city-centre spa experience unlike any other, we recommend opting for the set menu, where you'll be treated to wood roast aubergine, whole quail and delicious rosemary manchego.
6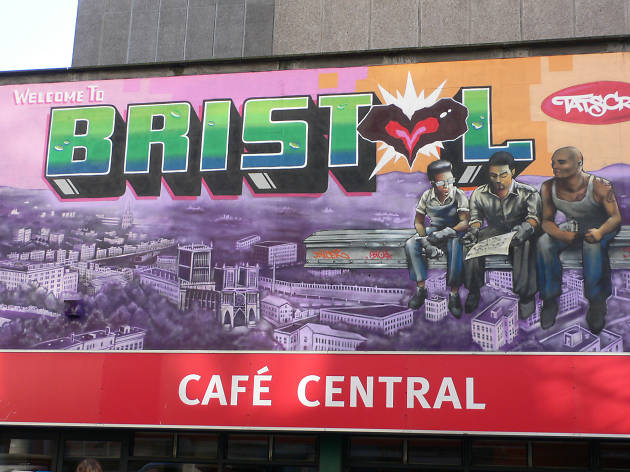 Heather Cowper
Lets be honest: we couldn't have a list of things to do in Bristol without mentioning one of its most famous artistic exports - graffiti. From fiercely protected murals on shop shutters and public walls, to chrome-and-black 'throwies' and ill-judged tags on vans and windows, Bristol is covered in graff, for good and for bad. While everybody knows about Stokes Croft and what's left of Nelson Street, if you're looking for top-quality 'street art', you're better off heading to Dean Lane skatepark in Bedminster, or, if you're feeling brave, taking a look beneath the M32 flyover at the 'halls of fame'. It's in these sort of places that local and visiting artists are free to spend the time creating huge pieces that are far more impressive than any pseudo-political stencil with a £50k price tag.
7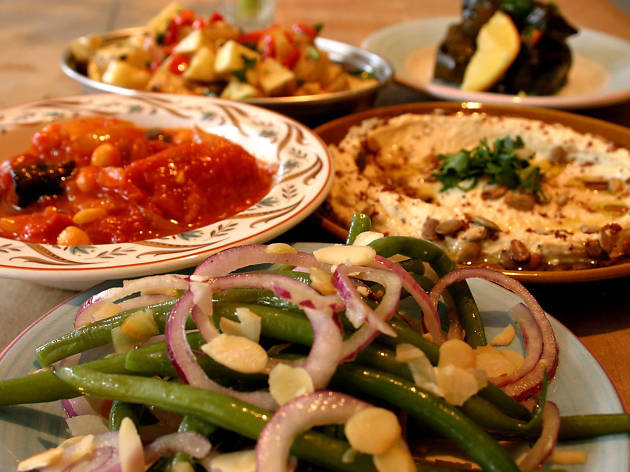 While most of the surrounding area was totally destroyed during WW2, somehow the 18th Century exchange building at the heart of St Nick's market was spared, and today is the last remaining building of its kind in the country. While the Exchange itself is packed with independent traders selling all sorts of random wares, the adjoining Glass Arcade is now home to a huge variety of food stalls offering eats and treats from across the globe. From divine Kurdish naan bread wraps at Matina, to tantalising tagines from Al Bab Mansour, awesome jerk pork at Caribbean Wrap and fabulous falafels from Eat A Pitta, it's all here. And if you fancy something from a little closer to home, Bristol's own Pieminister does a roaring trade here, too. So crumbly, pastry, gravy goodness are at your fingertips, people.
8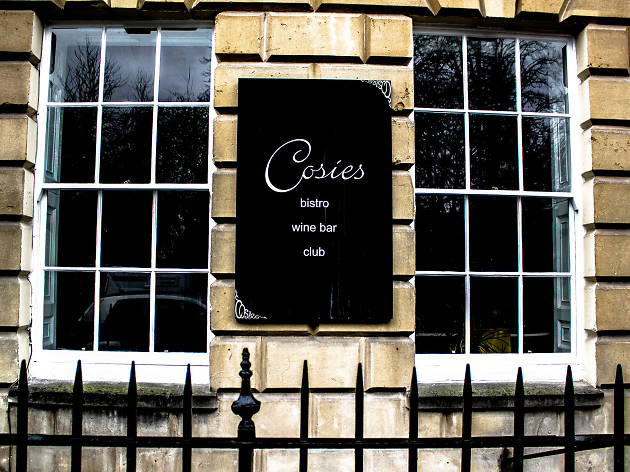 Glass of wine... or Dutty Wine?
Here at Time Out Bristol, it pains us to drop that smuggest of cliches 'only in Bristol', but in the case of Cosies in St Pauls, we felt we had to. Where else could you find a tiny basement venue in a long deprived inner-city area that transforms at night from a pleasant businessman's wine bar into a raucous, vibe-packed micro club hosting some of the city's best reggae and bass-music DJs? With cliches in mind, Cosies really is a jewel in Bristol's musical crown, with the low ceilings and slate floors keeping the sound tight, and a diverse, music loving crowd keeping the vibes nice. Head there on a Sunday for 'Reggae Sundays' and close down your weekend the right way.
9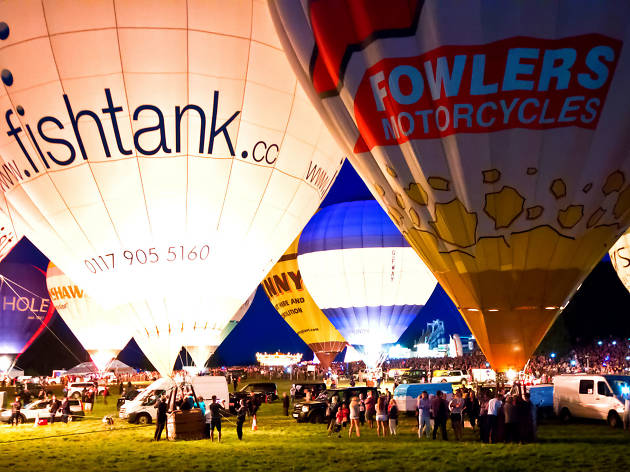 UlyssesThirtyOne
As the closest city to Glastonbury, here in Bristol, we know a thing or two about festivals. Every June, the streets go quiet as thousands of us head to the famous farm for a weekend of mud, music and getting mashed. However, with a steady procession of festivals passing through town from May to September every year, there's no need to head to Blacks to buy those wear-once wellies and a tent. From Love Saves The Day right the way through to Tokyo World, via St Pauls Carnival, Harbour Festival, Pride, the Balloon Fiesta and many more, we Bristolians are blessed with an excuse to wear stupid hats and throw cider over ourselves pretty much every weekend of the summer.
10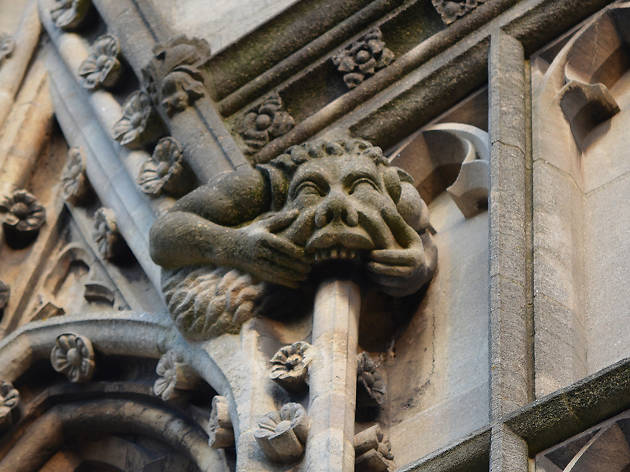 Nick
As we all know, Bristol is ancient. Seriously old. As you'd expect in a place that's been a major city and port for over 800 years, there are more than a few ghost stories and spooky tales attached to the numerous old buildings and pathways that are woven into modern-day Bristol. The Haunted & Hidden walking tours that leave College Green every Friday night at 8pm are well worth the £5 it costs to join the group. You'll see haunted coaching inns, houses and cinemas, and hear tales of monks and dwarf highway men over the course of the 90 minute tour. And with the 'hidden' side of the tour bringing movie and TV locations to your attention, even if you've lived here for years, you're sure to learn a new fact or two along the way.
11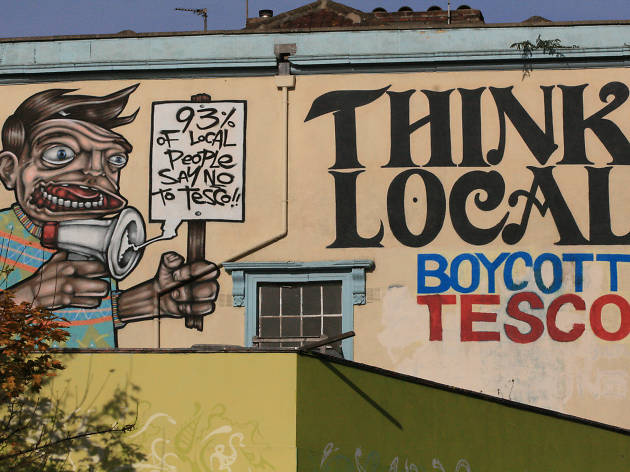 Kyla Borg
Bristol isn't like other cities, we all know that. One of the things that makes our town so unique is the huge amount and variety of independent shops that comprise many of its busiest areas. It's said that the Gloucester Road and Stokes Croft comprise the largest strip of independent retailers in Europe - and a walk from the Bear Pit up to Horfield Common does little to suggest otherwise. Sure, there are a couple of Tescos along the way, but we all know how their arrival in this part of town went down... Whatever your views of the huge mural looking down on Stokes Croft that tells us what, apparently, 93% of us think, support the spirit of independence that thrives in our city by spending your Bristol Pounds in some of the great little shops plying their trade throughout town.
12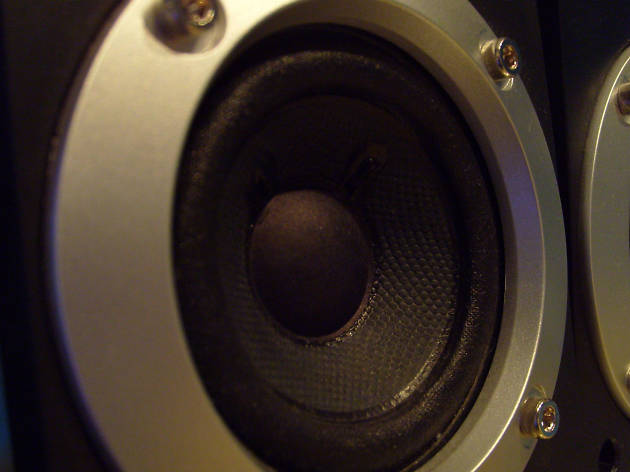 DeclanTM
Bask in the 'Bristol sound'
As much as it stirs a wide-eyed, slightly disbelieving smirk in those that have lived in Bristol for all their lives, it's a cold hard fact that our sleepy little city is world famous for its contribution to modern music. The likes of Smith & Mighty, Massive Attack, Portishead, Full Cycle, Pinch and Julio Bashmore have taken Bristol to the world and it's now held up alongside the likes of Berlin and Detroit as one of the most influential and significant musical cities on the planet. What was once labelled the 'Bristol Sound' is still very much alive and evolving, and can be found shaking the walls at clubs and bars such as Cosies, Lakota, Motion and across the city almost every night of the week. There are music geeks all over the world that would die to live here - make sure you don't take it for granted!
13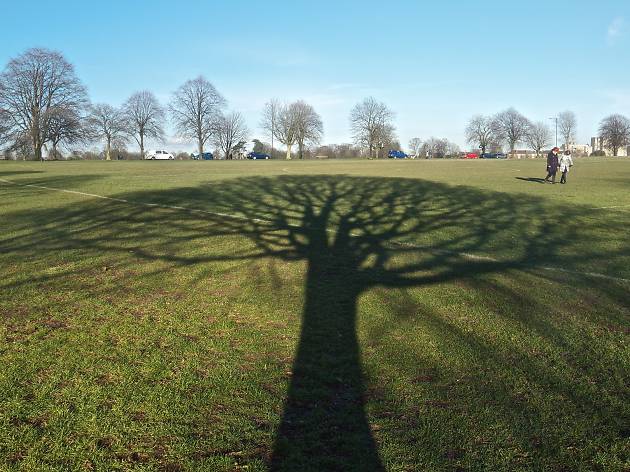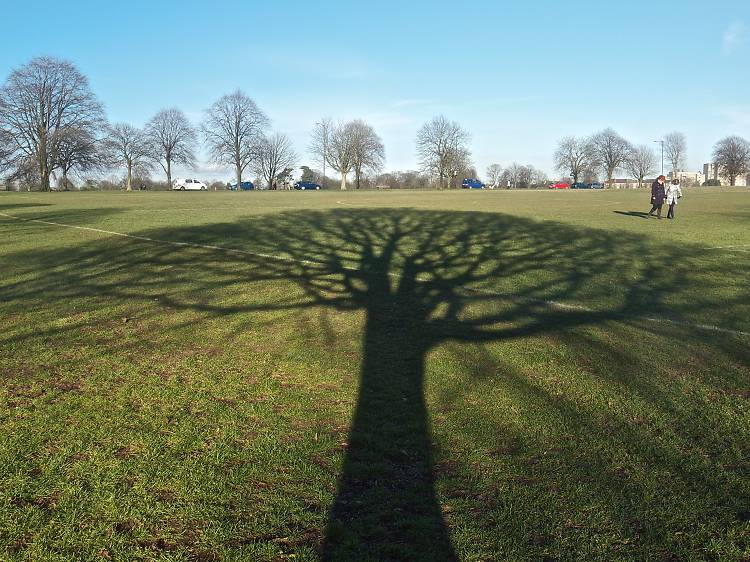 Rochard Toller
Stretching from the top of Whiteladies Road all the way to the Suspension Bridge, the huge open green spaces known as The Downs are the lungs of the city. From dog walkers to doggers, this massive area has been helping Bristolians feel a million miles away from the hustle and hassle of town for generations. There's more than enough room for sporty types and Sunday leaguers to kick a ball around without bothering each other, and the area known as the Sea Wall in the southwest corner of The Downs should be top of your list for taking visiting relatives to admire the jaw-dropping views of the Avon Gorge and Suspension Bridge. Just watch out for rustling in the bushes… no one's gran needs to see that.
14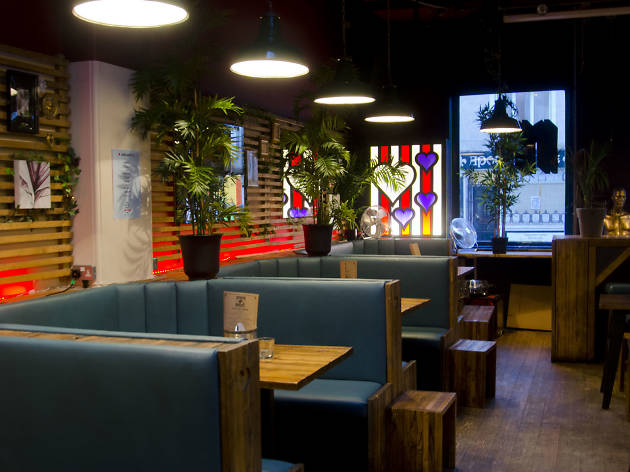 Among the many things that make Bristol so special are the people that choose to live here and do great things. The city's full of creative, hard-working people who've stuck two fingers up to that there London and built themselves a life – and career – here. Team Love, the guys behind the Love Saves The Day festival (and responsible for programming Glastonbury's Wow Stage) fit firmly in this bracket. With their festival now providing one of the highlights of Bristol's packed festival season, and the recent opening of the excellent Love Inn on Stokes Croft, these guys epitomise everything that's great about our city. Head there for great smokehouse food by day and even better DJs and dancing by night.
15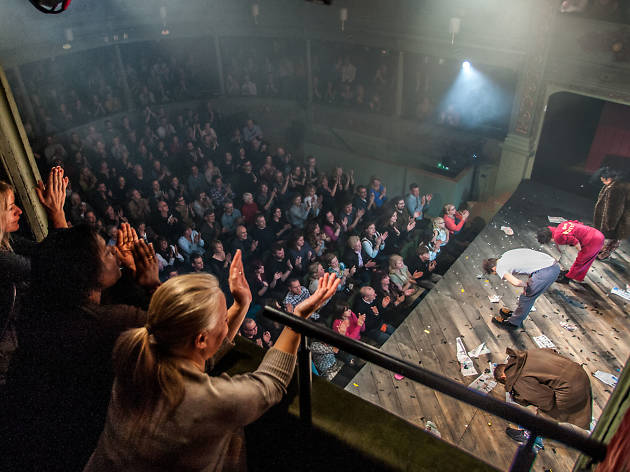 Here in Bristol, we love a bit of culture - and there's little more enlightening and intellectually invigorating than a good bit of theatre. Delving into the dramatics is easy in our city, with a host of playhouses and auditoriums of all shapes and sizes offering theatrical performances most nights of the week. From internationally acclaimed touring shows at the grandiose Hippodrome and Old Vic, to cutting edge theatrics at the Redgrave and Tobacco Factory Theatres, to intimate performances at the tiny Wardrobe and Little Black Box theatres, Bristol has all you luvvie-lovers sorted. Check out our pick of the city's best boards here.
16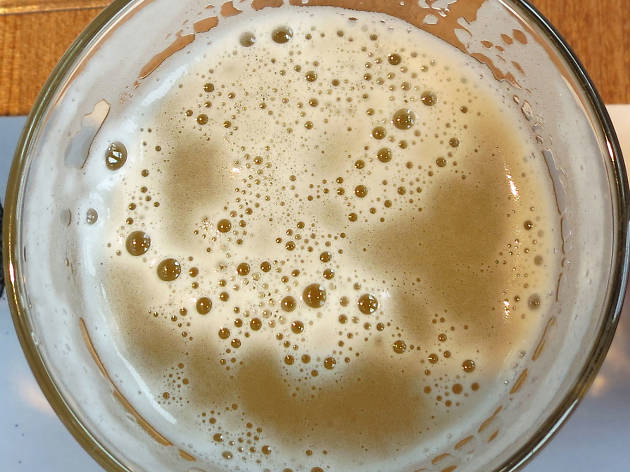 Ruth Hartnup
Bristol may be synonymous with scrumpy, but the craft beer and real ale revolution that's swept the country in recent years hasn't passed us by. Fighting back against the chain bar and theme pub onslaught that saw many of Bristol's best pubs homogenised into banality during the '90s and early '00s, the likes of ZERODEGREES on Park Row and Hotwells' Grain Barge kick started a craft beer movement that's recently found a focal point around the King Street area in the city centre. First came The Beer Emporium, then the re-opened Famous Royal Navy Volunteer next door, before Small Bar completed what's become known as the 'Beermuda Triangle'. With the recent opening of Kongs, that triangle is now more of a square, but what really matters is that there's now a dedicated area for beer lovers to spend an afternoon losing their bearings stumbling between four great places to drink even better beer.
17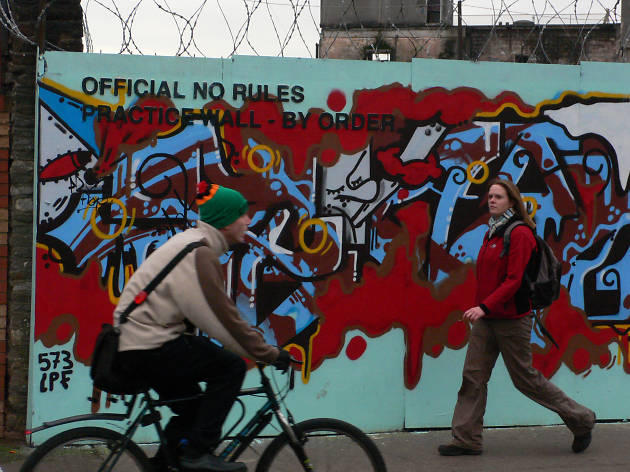 Heather Cowper
There's nowt as queer as folk, so the saying goes. In Bristol, you only need to take a look around to have that age-old maxim confirmed in an instant. Whatever part of town you're in, it's the people around you that define the area and give it its own unique identity. From the poi-twizzling, dreaded circus diaspora of Stokes Croft, to the sharply dressed, plumb-throated residents of Clifton, this really is a city of contrasts when it comes to those who call it home. Order a bottle of wine and watch money in human form drift past from the steps of Browns on the Triangle, or grab a jerk chicken wrap and sit at the widow of Biblos on Stokes Croft to admire some of Bristol's most 'interesting' characters. Who needs Bristol Zoo?
18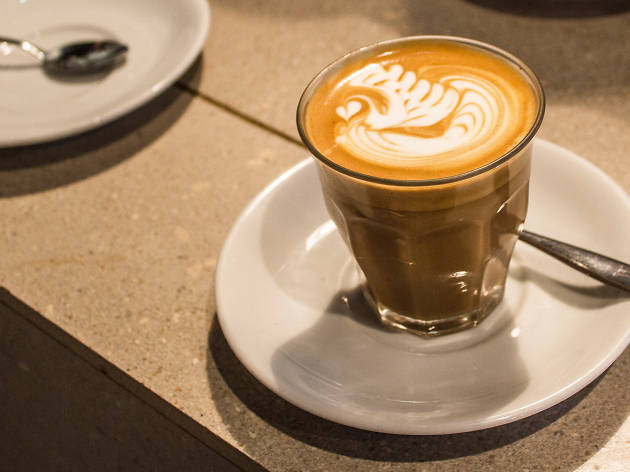 Tea of coffee? In Bristol these days, it seems the answer is invariably the latter, with dozens of independent coffee shops selling incredible coffee springing up all over town in recent years. From cold pressed filter coffee, to Italian style espressos and fashionable flat-whites, whether you're in Bedminster or Horfield, you're never too far from a great spot to quash your caffeine cravings - much of it freshly blackened in the city by one of the many roasters that call Bristol home. And while there's great coffee to be had almost anywhere in town, if you're a real aficionado, pay a visit to one of the many independents around the Small Street area in the centre of town – Full Court Press and Small Street Espresso deserving particular praise for their complex blends, great roster, and distinctly charming surroundings. Can't (and don't want to) kick your coffee addiction? Check our list of Bristol's best coffeeshops here.
19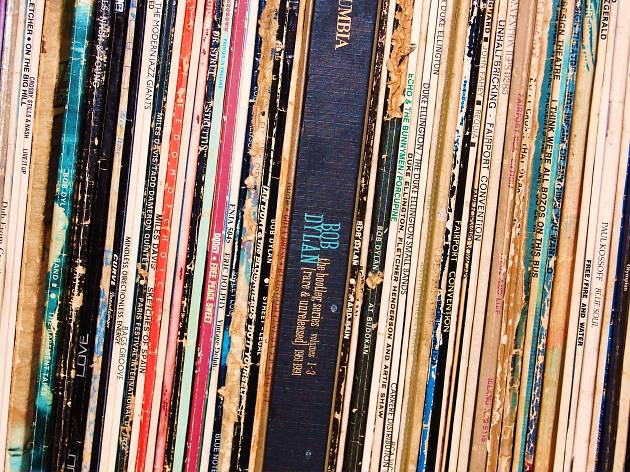 [Duncan]
Back in the late '90s, you couldn't walk more than 50 metres without stumbling upon a record shop in Bristol. Like everywhere, though, those days have long since been laid to rest by the advent of the internet and MP3s. And while the ghosts of Replay, Rooted, Breakbeat Culture and many more have now long passed, there are, thankfully, still plenty of places to sate or rediscover a love of vinyl. Fiercely independent and run by true music obsessives, the likes of Idle Hands and Payback keep the city up to date when it comes to the latest electronic and reggae music respectively, while Wanted, Prime Cuts, PK Music Exchange and Plastic Wax are packed solid with second-hand vinyl and CDs of almost every genre and are perfect places to lose an afternoon on one of Bristol's many rainy days.
20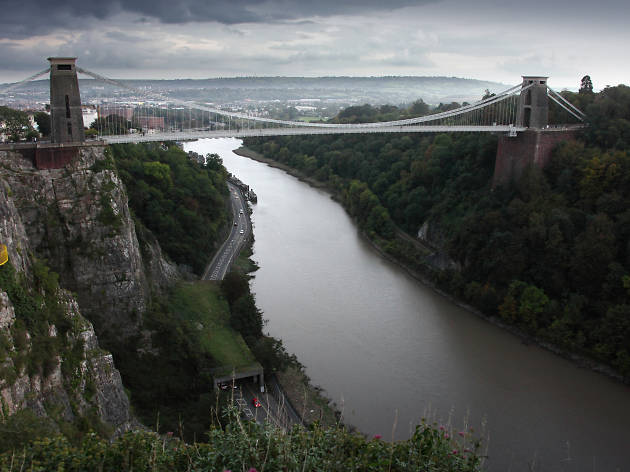 Charlie Marshall
Clifton Suspension Bridge is much more than just a masterpiece of design and engineering. First opened in 1864 and completely funded by tolls, the Grade-I listed structure is widely considered to be Brunel's greatest work - and is an internationally recognised icon of the city of which we can all be proud. No matter how many times you've climbed up to Clifton Village to take a look, the giant wrought iron structure never fails to inspire sheer vertiginous awe, whatever the weather or time of year. Whether you're new in town or you've lived here all your life, there's no more impressive site in our city. So, if you've never crossed the Bridge, then make it top of this list immediately, or join one of the daily tours that'll provide you with some snippets of intriguing history. Starchitecture, indeed.
More of the best of Bristol