You might have already spotted a Shaun near you or on social media over the weekend, but the Shaun in the City charity art trail officially launched today.
So, while you plan your route to find all 70 of the fluffy fellows (you can take a look at the official Shaun in the City trail map here, or download the interactive apps for Apple or Android), why not brush up on your Shaun the Sheep knowledge with these ten fun facts?
1. According to the Shaun the Sheep wiki, Shaun in the son of Hazelle and Kaylen. He has a spouse named Lola and a child, Shaun Jnr. His cousin Timmy is the star of his own animated series, 'Timmy Time' on CBeebies.
Timmy TimeCbeebies
2. While Shaun doesn't speak, his bleating noises are provided by television personality Justin Fletcher. For those not in the know, Fletcher is better known as the omnipresent irritant / sanity-saving toddler-calmer Mr. Tumble, from TV channel CBeebies.
3. Shaun isn't just dotted around Bristol (and previously London). Creators Aardman have also created a Shaun the Sheep Experience at Land's End in Cornwall, where visitors can see sets and models from the 'Shaun the Sheep' movie.
4. For the TV series, the opening theme song 'Life's a Treat' was performed by comedian Vic Reeves. The movie used a new version, remixed by Brighton hip hop duo Rizzle Kicks.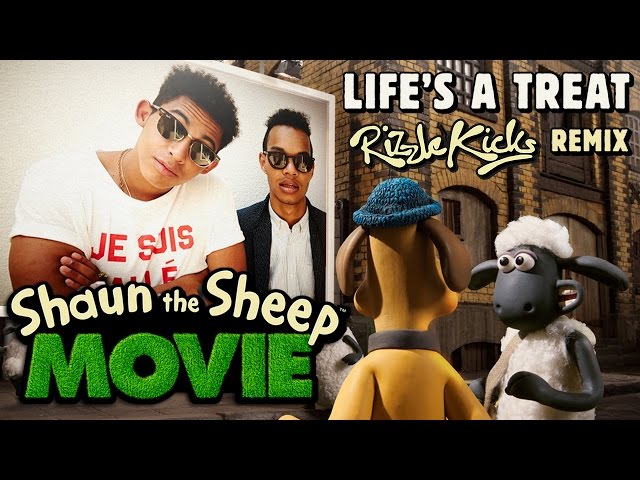 5. Shaun the Sheep has in excess on 5.5 million Facebook fans. P. Diddy (aka Sean Combs) lags behind with 4.6 million. Snowboarder Shaun White has 2.4m fans, while actor Sean Bean can muster just 110,000 fans on his most popular page. Poor Ned.
6. Owing to the popularity of past charity art trails, Aardman has had requests to bring the Shaun in the City trail to countries as far afield as China, New Zealand and South Africa.
7. After the trail, all 120 Shauns from the London and Bristol trails will be brought together for an exhibition called The Great Sheep Round Up, running from September 12 to September 20 at The Mall, Cribbs Causeway. This will be followed by a charity auction on October 8 to find the sheep new homes. The proceeds will go to Wallace & Gromit's Grand Appeal and the Wallace & Gromit Children's Charity.
8. In 2013, the auction for Gromit Unleashed statues raised more than £2.3 million for charity, with no Gromit statue selling for less than £20,000. If this is replicated for Shaun in the City, the trail should raise in excess of £2.4 million. However, one Gromit – designed to look like 'Toy Story' character Buzz Lightyear – sold for £65,000, meaning a much larger total is feasible.
Flickr: Mary Kelly
9. Earlier this year, a Bristol family completed the Shaun in the City London trail in a single day. It took the Stevens family 11 hours to find all 50 of the sheep, travelling 15km on foot.
10. Many sheep have been designed by local Bristol artists and creatives, including Mike Ogden, Jenny Urquhart, Emily Ketteringham and Vicky Harrison. Two have been created by celebrities: designer Wayne Hemingway is responsible for Sheepish, located at Temple Church Gardens, while Bagpuss Shaun – who you'll find at Cabot Circus – was made by animator Peter Firmin, creator of 'Bagpuss', and his daughter Emily. A third, called Shrek Shaun, has been created by animators DreamWorks, and can be found at Cribbs Causeway.
Shaun in the City
You can check out some of the other designs from the trail here.