The people of Bristol are well known for thinking outside of the box. From squeezing a 100-piece orchestra inside the abandoned Clifton Rocks railway station during World War II, to hosting a mobile cinema on the floating harbour, we've defied tradition for decades.
Needless to say, putting gigs on in extraordinary places is par for the course. If you've got a mic and an amp, Bristol has got a will and the way. Below we list 10 of the weirdest, but most ingenious stages bands have played in Bristol.
…On the Clifton Suspension Bridge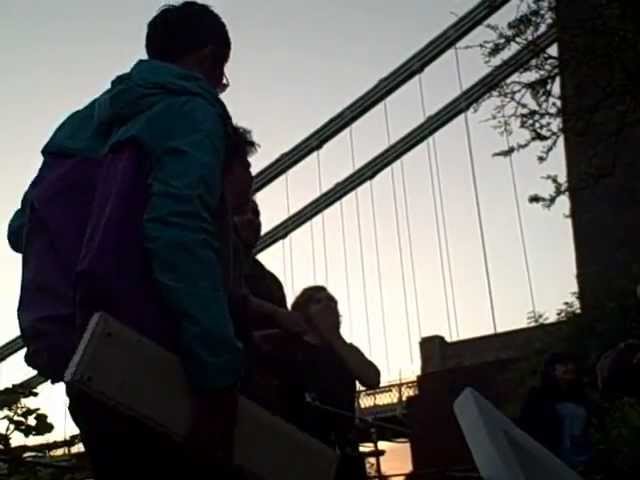 Isambard Kingdom Brunel probably didn't have soaring pop music in mind when he built his famous Suspension Bridge on the Avon Gorge. Nevertheless, Bastille took up the challenge on August 21 2012, performing material from their freshly released debut album, 'Bad Blood'.
…In a launderette
At The Well
A few years ago launderette-cum-café-cum-venue The Well launched to the tune of a regular acoustic open mic night. At home in Stokes Croft's creative quarters, the unconventional venue is well known and used by folk and country musicians from across the South West.
…In a police station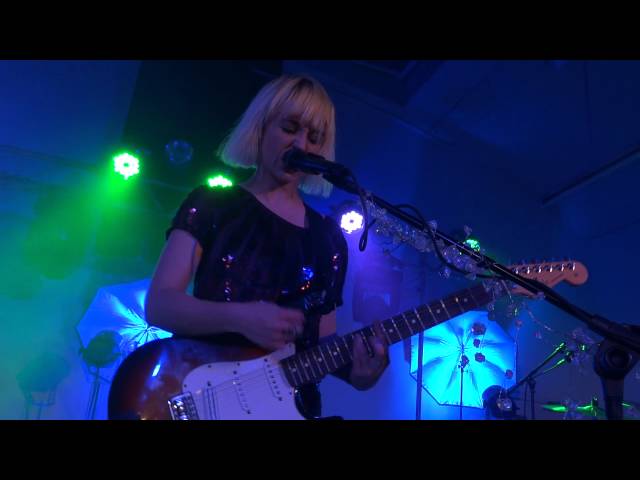 Cops and artists don't often go hand in hand. However when indie rock darlings The Joy Formidable undertook a guerrilla tour of the UK in 2012, they pegged the old Bridewell Police Station as an appropriate setting. As you can imagine, chaos ensued.
…In a public toilet
Forget the toilet circuit – Bristol has its very own 'Edwardian Cloakroom'. Situated in some disused public bogs at the bottom of Park Row, this quaint art space has played host to musical performances from Will Newsome and Ruth Gordon in the past. It continues to provide space for local artists for exhibitions and showcase opportunities.
…On a disused bit of land
Flickr: KylaBorg
Most Bristolians associate Turbo Island with the smell of stale cider, but it's also a landmark for local art fans. None more so than on May 17 2013, when the Cypher Session took over the spot to bring a day-long performance from MCs, DJs and punk bands.
…In God's Garden
Flickr: Erik Jensen1
A community garden located a stone's throw away from established venue The Louisiana; on August 2 2007, hit E4 show 'Skins' teamed up with NME to use God's Garden for an invite-only MySpace Party. Think that sounds a bit hectic? Wait until you hear that hyperactive electro band Foals provided the night's entertainment.
…In a scout hut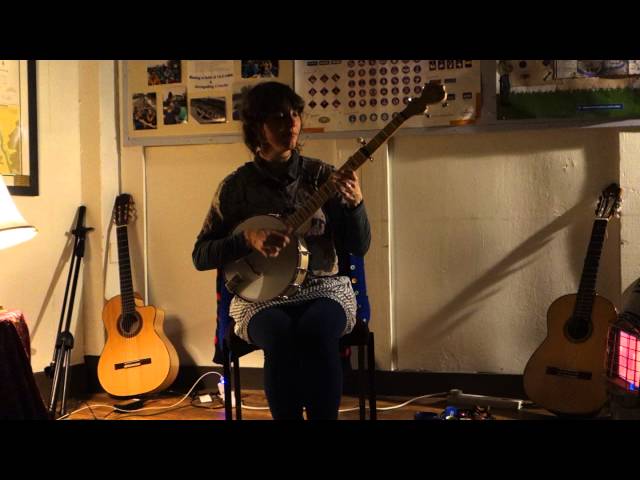 Weird gig hunters hoping for a softer surrounding will be pleased to know that the Scouts have even contributed to the scene. Their hut on Redcliffe Wharf has hosted performances from local and national UK folk acts, including The is the Kit, Rachael Dadd and Rozi Plain in August 2009.
…On some steps
Flickr: Luke Andrew Scowen
Previously known for its busking prowess, The Christmas Steps sealed the deal when a pub of the same name was built at its precipice last year. One of the first bands to perform? Brighton's alt rock quartet Tall Ships on October 9 2014.
…In a city farm
Flickr: Sam Saunders
Festivals have quashed any admiration of bands performing on a farm, but seeing an artist plug in at a city farm is still an odd sight. Nevertheless, bands regularly do so at St Werburgh's City Farm Festival. This year, local Afrobeat group Mankala performed.
…In a zoo
Flickr: Steve Lacey
Last but by no means least, what are the chances of watching The Bootleg Beatles or Madness in the company of a gorilla? In Bristol, they're pretty high. Both bands have taken to the stage at Bristol Zoo in 2015 already.
Find more gig listings in Bristol with our Music & Nightlife guide.