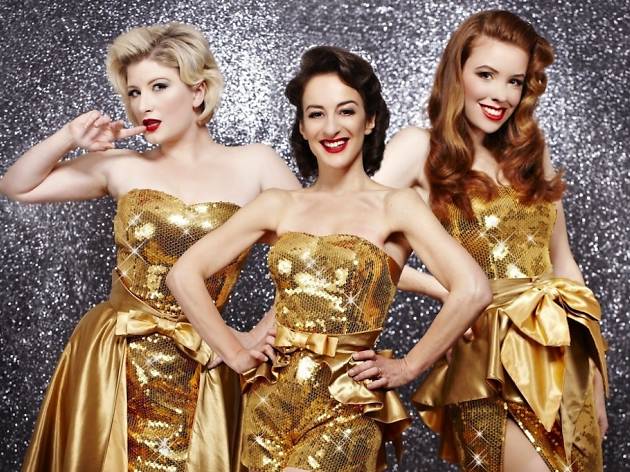 The Puppini Sisters bring a touch of old-school glamour to the Spiegeltent this Christmas.
The charm of Christmas is so tied up in nostalgia, and to give you a retro dose of the better days The Puppini Sisters will be swinging by the Christmas Spiegeltent on the Waterfront for their fourth annual visit.
They'll be coming in tow with sweet harmonies, vintage glam, ruby red lips, renditions of classic golden era songs and swing style reworkings of well loved pop songs.