Heads up! We're working hard to be accurate – but these are unusual times, so please always check before heading out.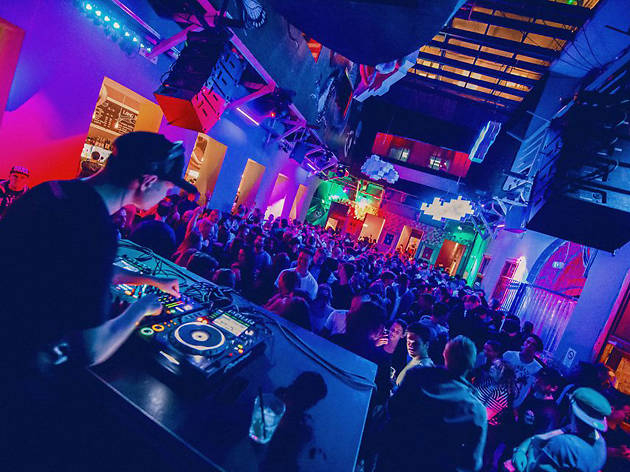 The 10 very best nightlife spots in Budapest
Ruin bars may sound suspect, but don't be deterred. When it comes to nightlife in Budapest, there's no place better
In entrepreneurial Budapest, the best times are to be had amid ruins. And we don't mean shitty underground spaces with sweaty ceilings and barely-functioning toilets. No – for nights out that truly feel apocalyptic, so-called 'ruin bars' are where to head. Locals have transformed these old Soviet buildings into retro clubbing hotspots filled with communist-era paraphernalia, and in doing so put nightlife in Budapest well and truly on the Resident Advisor map. There are few more atmospheric places to get on down in Europe.
And the night won't end there, either. With other good times to be had at the world-renowned Szechenyi Baths and along the vibrant, leafy Gozsdu Passage in the Jewish district, Budapest's best nightlife spots are increasingly putting clubbing capitals Berlin and London to shame. Had an exhausting day ticking off Budapest's brilliant restaurants and things to do? Grab a cocktail and let your hair down at one of these excellent bars or clubs… then start all over again tomorrow.
RECOMMENDED: Full guide to the best things to do in Budapest
Best nightlife in Budapest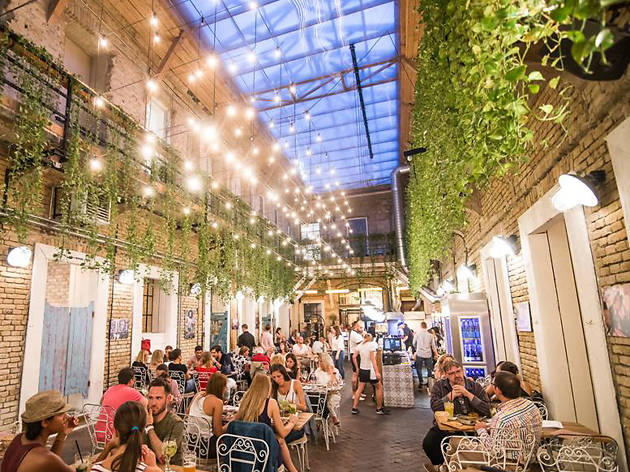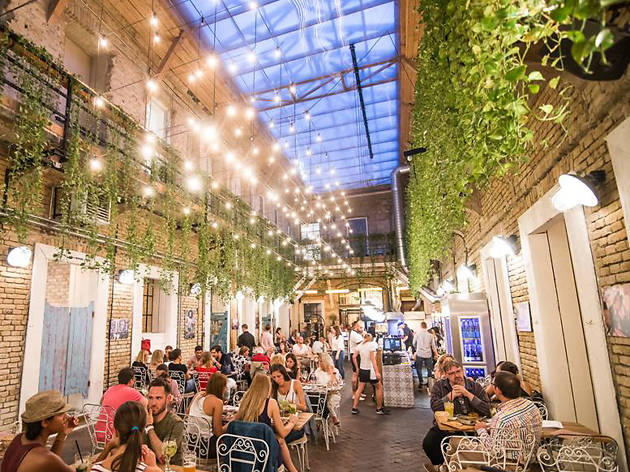 What is it? Mazel Tov is stylish, spacious – and already a staple of Budapest's burgeoning nightlife scene. It's a giant courtyard-cum-cultural space, lined with lush trees and plants, draped in twinkling lights and topped with a glass roof. Tucked away in the lively Jewish District (known as the 7th District), this cavernous space is Insta-friendly and most definitely worth the hype.
Why go? As well as being a great place for evening drinks (the cocktail and pálinka brandy list is impressive), Mazel Tov is also equal parts garden party and gastronomic destination. Head here for Mediterranean-Hungarian fusion plates and you won't be disappointed (their shawarma sandwich is a winner). Booking – even on weekdays – is highly recommended.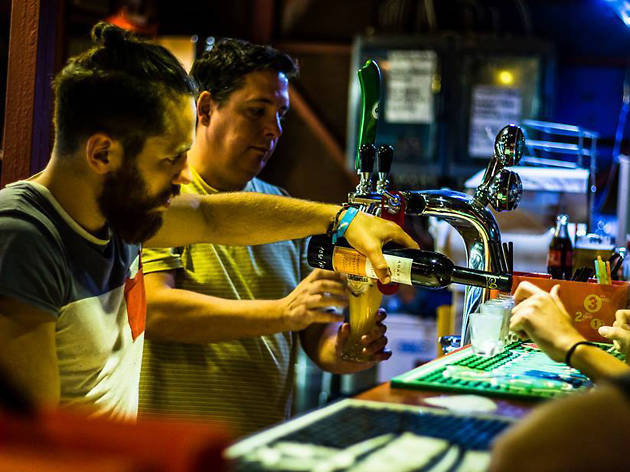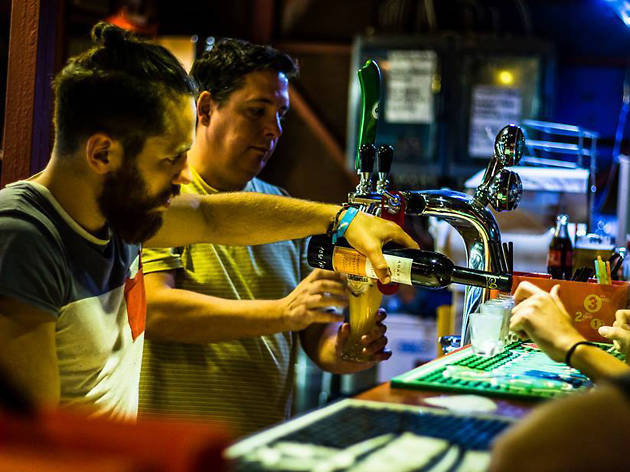 What is it? A former car park converted into a relaxed ruin bar with graffiti-covered walls and something of a festival vibe.
Why go? Racskert is a local's favourite, and with cheap beer, vegan snacks, a plant-lined garden and a regular programme of live folk music, it's really no wonder. As is the case with most ruin bars, you won't find anyone taking reservations or bookings and it's a come-as-you-are vibe.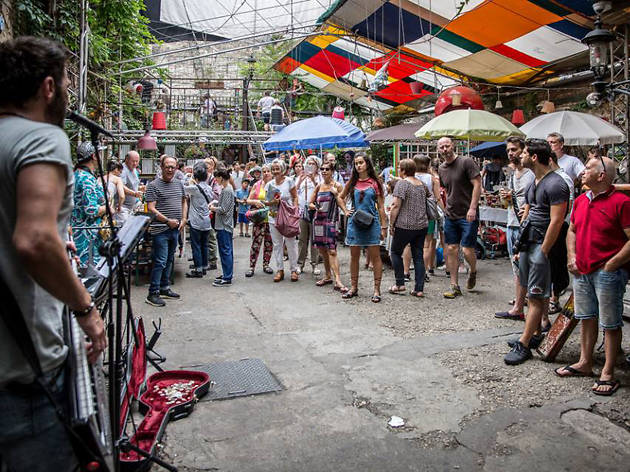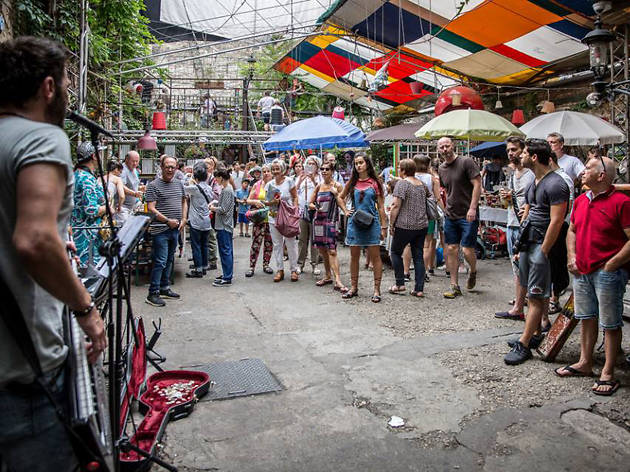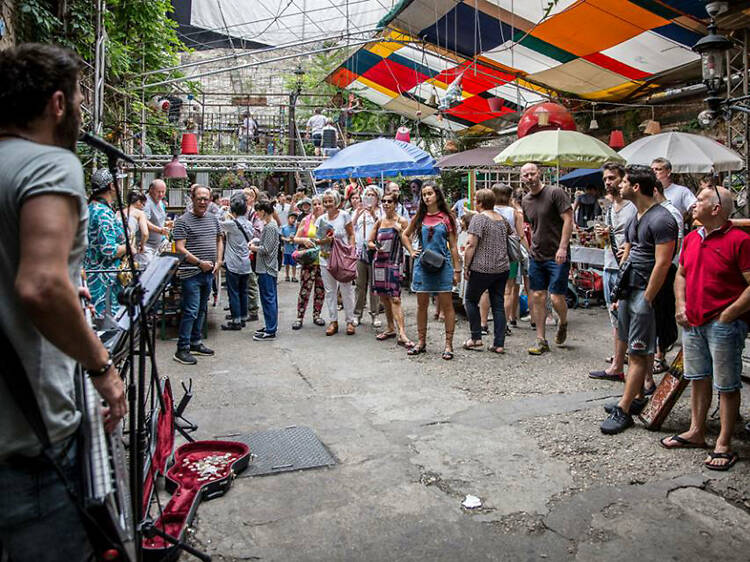 Photograph: Szollosi Matyas
What is it? Quirky ruin bars are Budapest's most famous nightlife phenomenon. The trend of revamping former factories and car parks into (almost) fully functioning watering holes, while allowing the character of the buildings to remain (by keeping the Communist-era junk and crumbling courtyards), started with Szimpla Kert back in 2002. When it moved to its current home in the Jewish quarter in 2004, it became the epicentre of Budapest's nightlife scene – a title it still deservedly holds today.
Why go? Despite the club having reached mega-famous status (you can now buy branded clothing inside), its weird and welcoming ethos remains the same. Come for the reputation, stay to have a drink in an open-top East German Trabant car or converted bathtub, listen to some seriously heavy electronic beats, or just soak up the surreal atmosphere.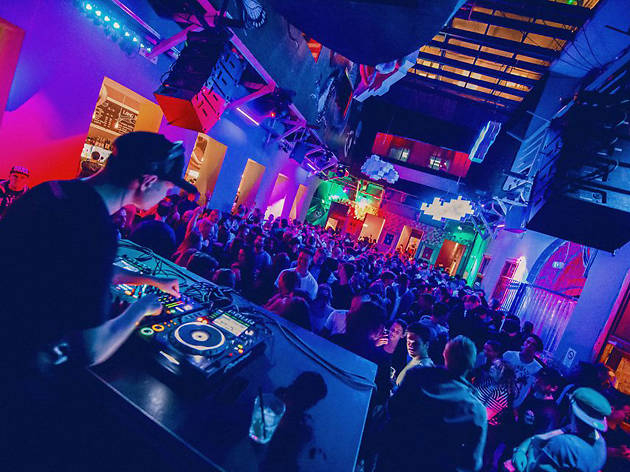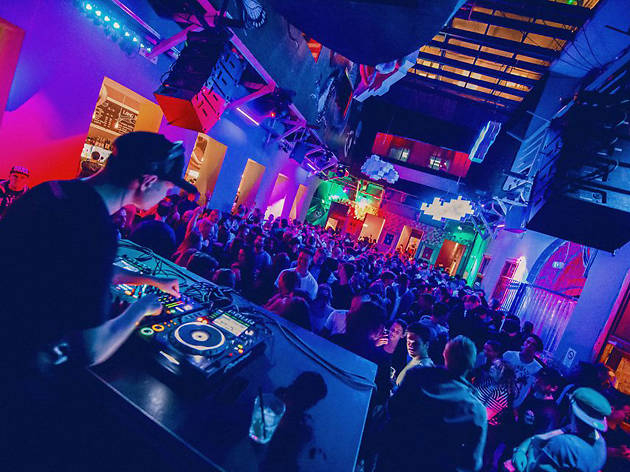 What is it? Now in the same building as veteran club Fogas Ház, Instant is still the biggest ruin bar in Budapest, with two courtyards and eight bars, all of which stay open until 6am, seven nights a week.
Why go? For a mesmerising, dreamlike experience combining live music in the early evening with raving later on, you should really head to Instant. If you're not impressed by the sheer scale of the place, you're sure to be enchanted by the eclectic artwork and weird canopy of hanging sculptures.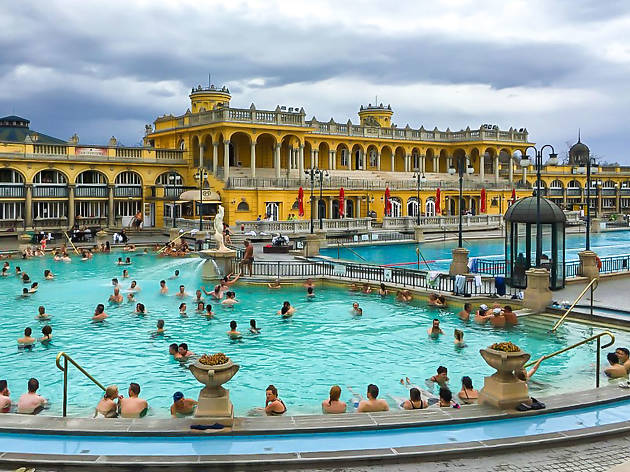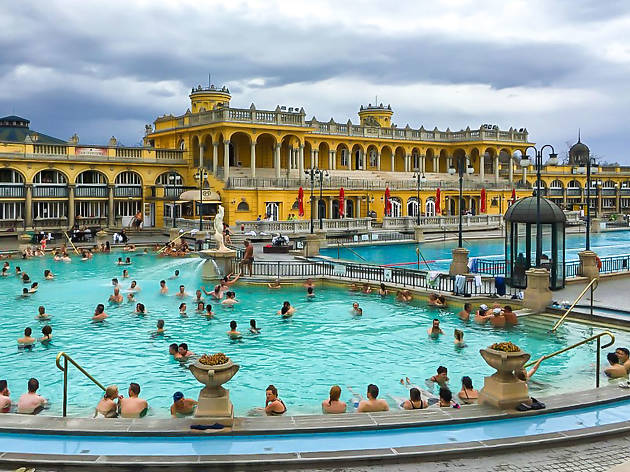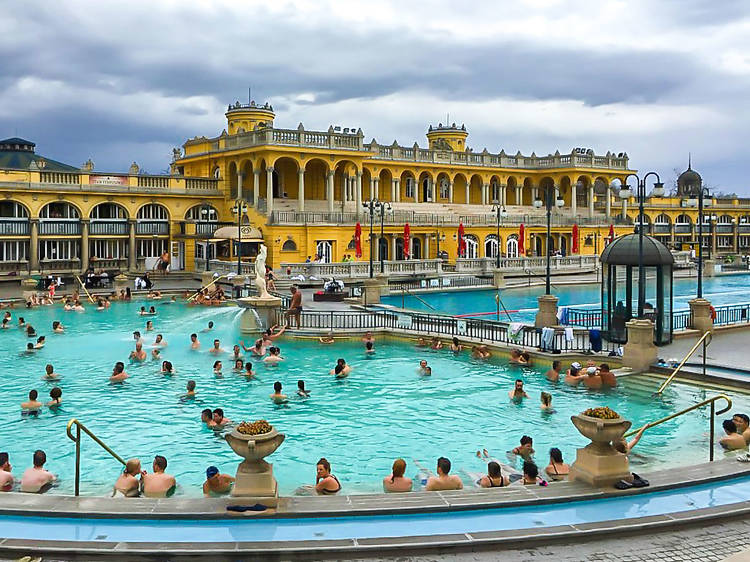 What is it? Szechenyi Baths are so much more than a decadent location in which to slot in some sauna time – they're also home to one of the city's most raucous night-time events, the Sparty. Think a full-on rave in a thermal spa. And that means pumping house music, pricey cocktails and an anything-goes atmosphere.
Why go? When else will you get to party in the spectacular setting of a 20th-century Turkish bath house? This one's not for the faint of heart, but you'll be surrounded by plenty of other tourists and be able to swim/dance the night away in a giant pool illuminated by lasers and flashing lights. All-male stag parties are not welcome and security is on-hand all through the night to create a safe environment for all.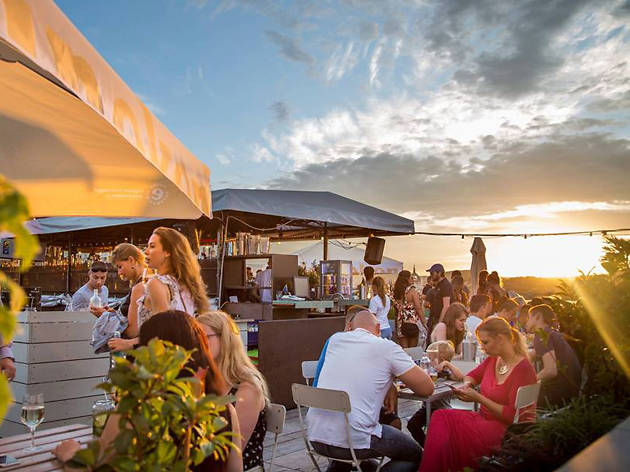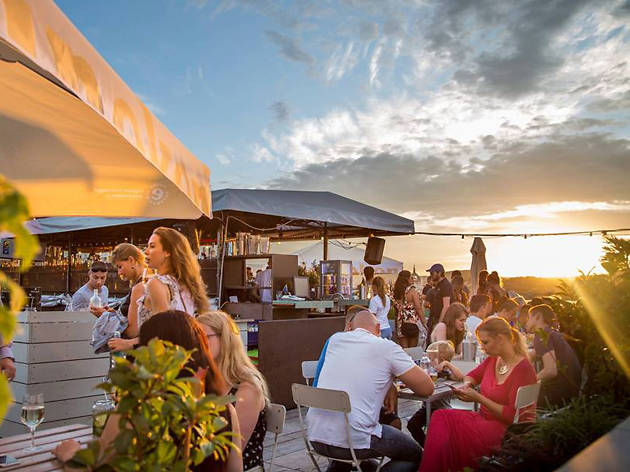 What is it? This rooftop bar offers 360-degree views over the capital, a lengthy wine and cocktail list, and an array of excellent snacks and small plates.
Why go? When you want a taste of the high life, there's no better spot for lip-smacking drinks with a breathtaking view guaranteed to distract you from your companions. If you fancy sunset drinks, be sure to reserve a table beforehand or check the Facebook page for the full programme of summer events, which include 'Yoga Brunch' and a series of day parties.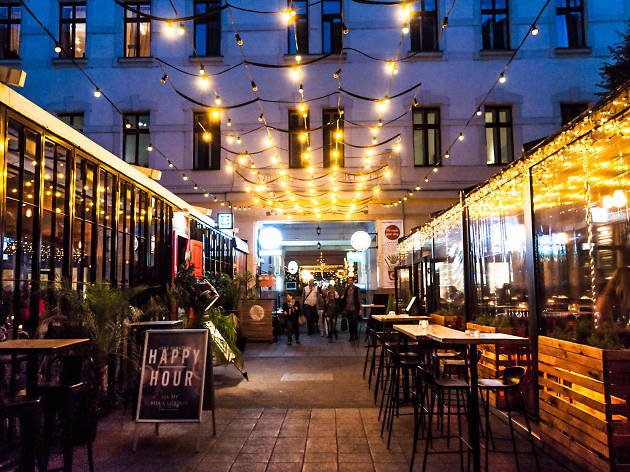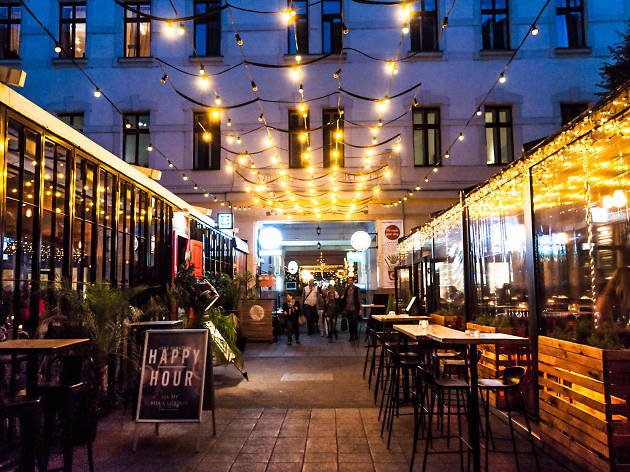 What is it? Budapest's party vortex is Gozsdu Passage, a tunnel of buzzing bars and restaurants draped in fairy lights, with open-air spaces that spill out into airy courtyards and gardens, right in the centre of the trendy 7th District.
Why go? Start or end your night here. You'll be spoilt for choice with karaoke and cocktails bars aplenty, touristy pubs and edgy cafes, and the area is a popular choice for both locals and visitors. There are a decent choice of places to eat, so make sure to rock up in the early evening and then while away the night.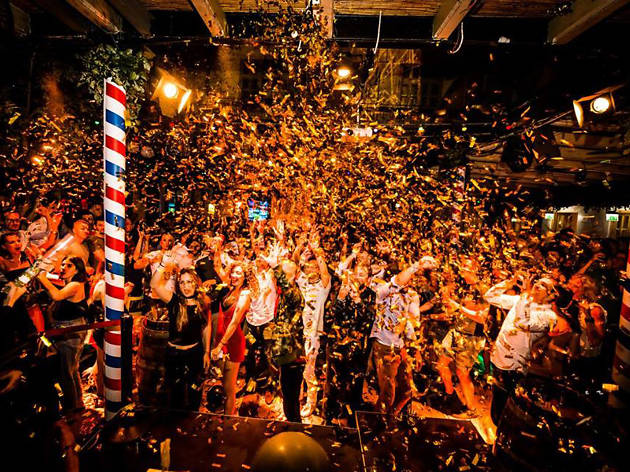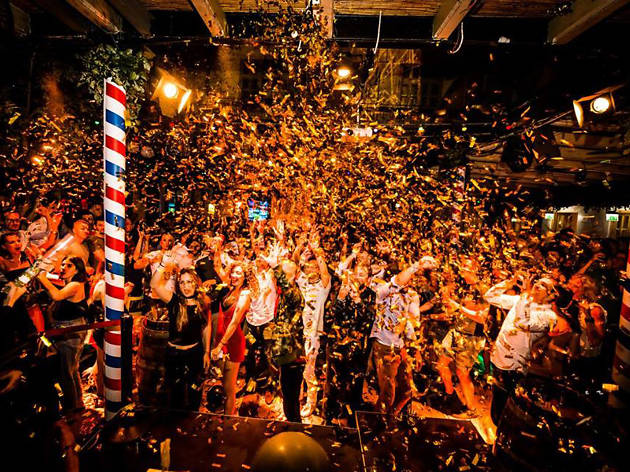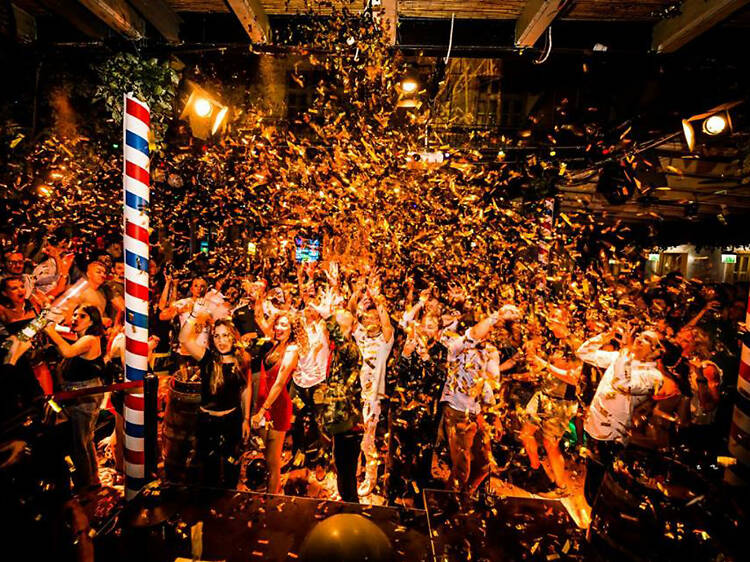 Photograph: Piltner Peter
What is it? This central spot opened in 2010, offering a slightly more polished clubbing experience than its edgier counterparts. Ötkert's magic takes place in an impressive, restored 19th-century building.
Why go? On most summer nights, Ötkert boasts five DJs playing a mix of commercial music, R&B and hip hop across two rooms, as well as various themed nights. They also have a large terrace which is utterly perfect in July and August. If you're here in winter, don't worry – it comes equipped with outdoor heating for colder nights.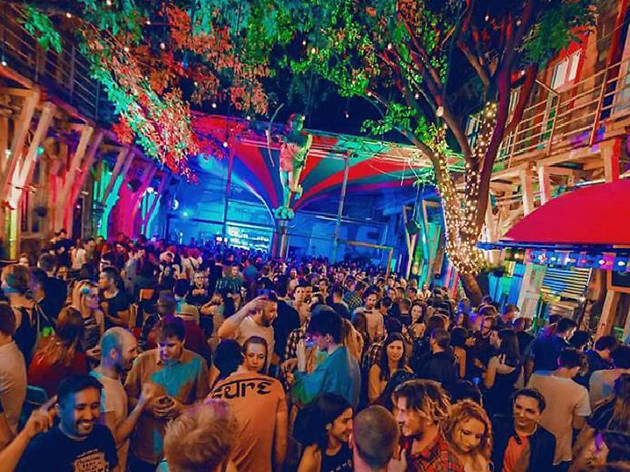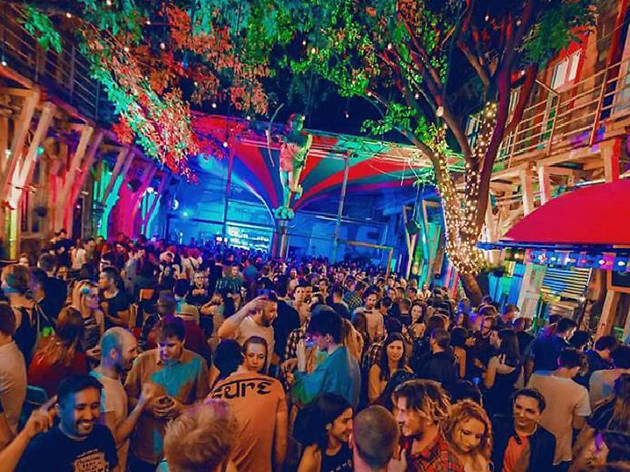 What is it? One of the pioneers of the ruin bar, this clubbing monster continues to offer something for everyone after a very successful 2010 revamp.
Why go? You'll probably get lost in this colourful maze-like institution, but that's obviously part of the fun. Fogas Ház is part-bar, part-cultural centre and comprises an open-air dance floor, a thrift shop, a cocktail bar with a terrace, a ping-pong area and a pizzeria. Boredom isn't really an option here.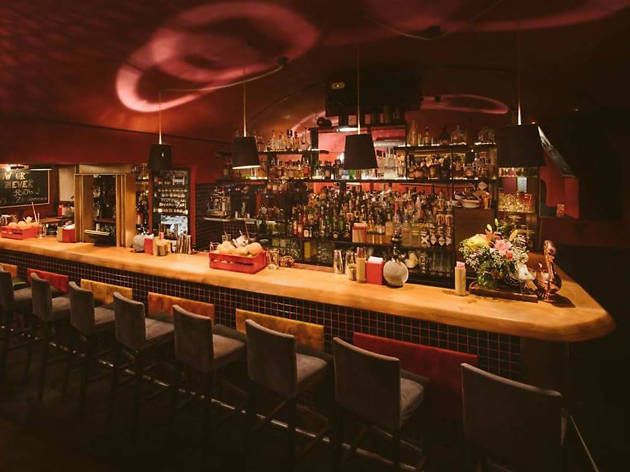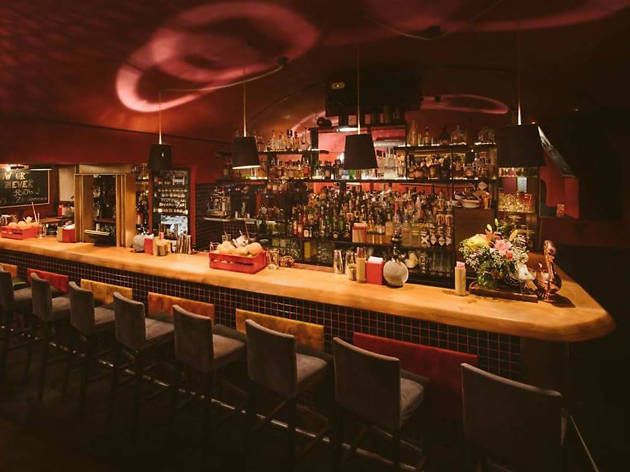 What is it? A highly atmospheric red-walled underground cocktail bar that dubs itself a 'neo-speakeasy'.
Why go? For the mad cocktails that come in science lab beakers, plastic smoothie cups and old honey pots, with an even more delightful array of accoutrements. For a real showstopper, order one of the tiki rum cocktails served in Easter Island-style moai.
Now for that culture fix...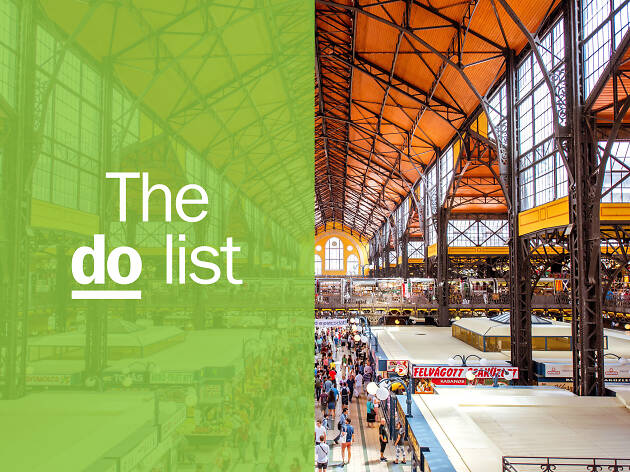 You'd struggle find somewhere more laid-back – or rather, permissive – than central Budapest. Curfews that feel non-existent, venues popping up in abandoned buildings, drinkers spilling out on to pavements, street food whichever way you turn. It all makes for a fun (and fascinating) city break for back-packers, friends and couples alike.