Heads up! We're working hard to be accurate – but these are unusual times, so please always check before heading out.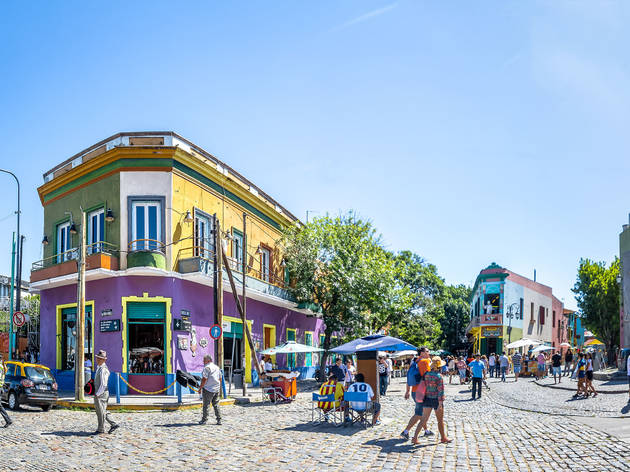 The 10 best markets in Buenos Aires
With tango, horseback riding and amazing food, the best markets in Buenos Aires offer more than bargains and bric-a-brac
Microcosms of the neighborhoods they inhabit, markets – or ferias – are one of the best things to do in Buenos Aires, and a great way to immerse yourself in the culture, mingle with locals and pick up a few treats. Argentines never throw things out, which – along with their artisanal prowess – makes for market nirvana. You'll find a market (many lined with restaurants and even top hotels) in almost every neighborhood in the city, but many are worth going out of your way to visit, whether that's to pick up a vintage bargain, a local masterpiece or just to watch life unfurl in a riot of dance and color on the cobbled streets.
Top Markets in Buenos Aires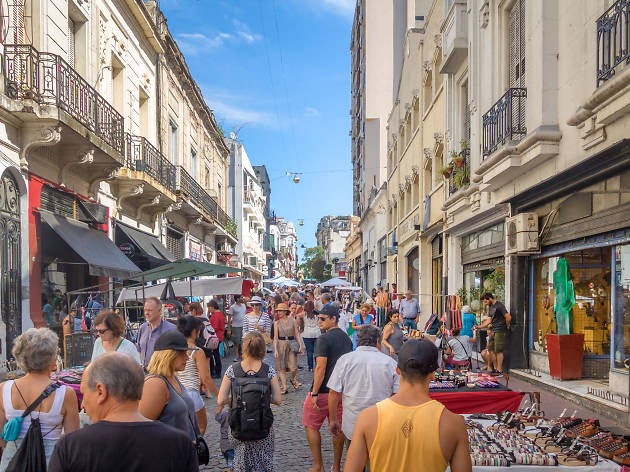 What is it? The undisputed king of BA's ferias, this enormous fair has hundreds of stalls spread through the cobbled streets of beautiful San Telmo. Open Sundays.
Why go? What better way to spend a Sunday afternoon than browsing through items from every walk of Argentine life? Pick up local artisanal goodies like mate gourds or browse the beautiful antiques and take home a colored glass sifón de soda as a memento.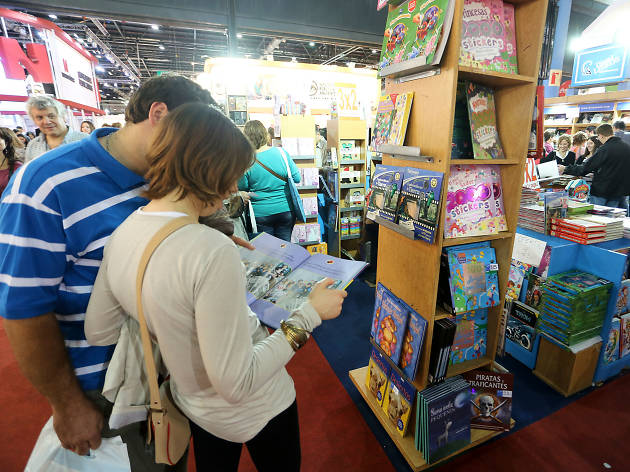 Foto: Cortesía Time Out London
What is it? In one of the literary capitals of the world, this fantastic market in Parque Rivadavia is a book-lover's wonderland. Open daily.
Why go? Indulge your inner geek and dive into the stacks of vintage magazines and newspaper supplements dating all the way back to the 1950s. No matter if you're a lover of '60s fashion, '80s English soccer teams or '90s Americana, you'll likely find a glossy mag all about it here.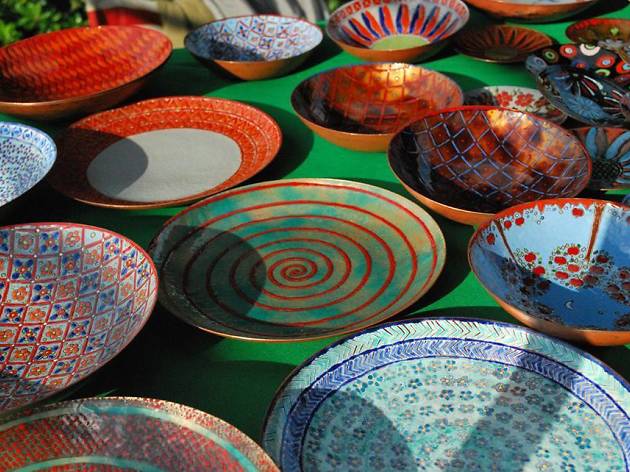 3. Feria de Artesanos de Plaza Francia
What is it? A lively arts fair that spreads its wares across the lovely Plaza Francia, just a stone's throw from the famed Recoleta cemetery. Open Saturdays and Sundays.
Why go? Take a leisurely stroll through the high-end artisan stalls to the sounds of live music and sights of street performers entertaining the beatniks, hippies and artists. Buy something handmade and support the local economy.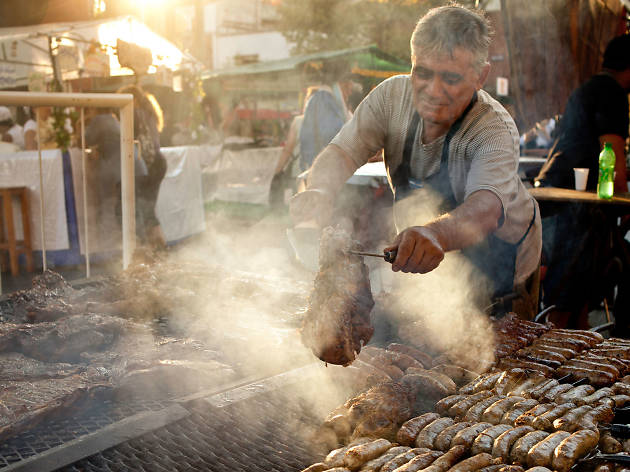 What is it? The 'real' Argentina, feria de Mataderos is an authentic gaucho market complete with horseback riding competitions and folklore dancing. Open Sundays from March to December; Saturdays from January to March.
Why go? A 45-minute bus ride from the city center it may be, but you won't find anything else quite like Mataderos. Munch on some of the best empanadas and locro (meat stew) in BA, sit back and admire the amazing horse skills and games of pato, Argentina's national sport. And if the spirit of the gaucho washes over you, pick up a poncho while you're there.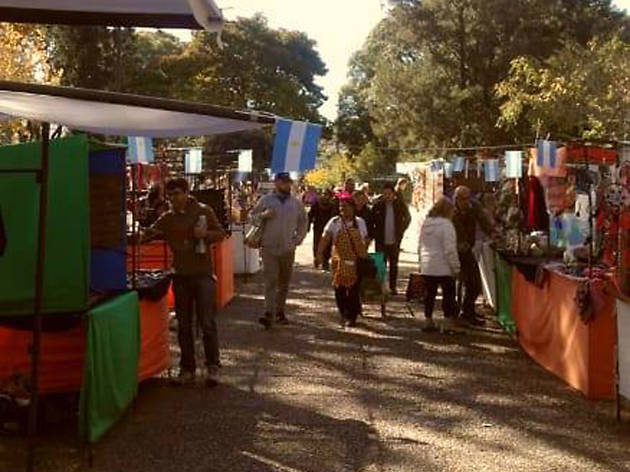 5. Feria Artesanal del Parque Centenario
What is it? A rough-round-the-edges home goods market that doesn't look like much but hides some of the best second-hand and vintage clothes stalls in BA. Open Saturdays, Sundays and holidays.
Why go? Unless you really need a new computer cable, bypass the bargain stalls and make straight for the mountains of vintage denim and leather. You'll need the time, too, as there's a lot to search through, including some epic shell suits. And if you've got holiday attire you no longer want, some vendors will trade it in for cold hard cash.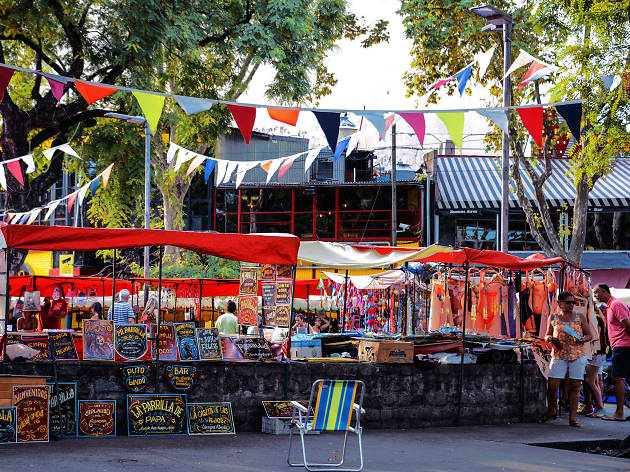 6. Feria de Plaza Serrano
What is it? This small weekend market is a great place to pick up unique fashion pieces and jewelry from local designers. Open Saturdays, Sundays and holidays.
Why go? Because if you go to BA, strolling the cobbled streets of hip Palermo Soho is a prerequisite. Make a day of it with a long al fresco lunch at one of the many great restaurants before the sidewalk tables are swapped for stalls and the market comes to life. Keep an eye out for pop-up stalls in nearby bars and shops as well – there are bargains to be had!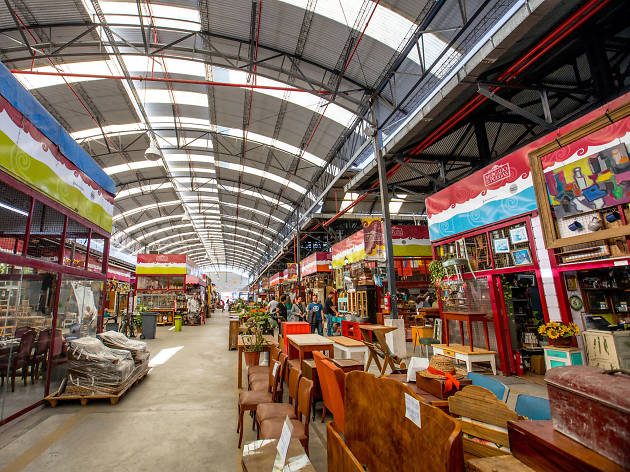 7. Mercado de las Pulgas (aka Colegiales Flea Market)
What is it? One of the biggest and most authentic flea markets in BA, the indoor Mercado de Pulgas mixes contemporary designs with lovingly restored antiques. Open Tuesday to Sunday.
Why go? A market beloved by locals is always worth visiting. Offering a window into the city's vibrant arts scene, it's easy to lose a few hours amid the 150 stalls of vintage furniture, paintings, sculptures, musical instruments and other curios. Don't miss the free art gallery on the top floor.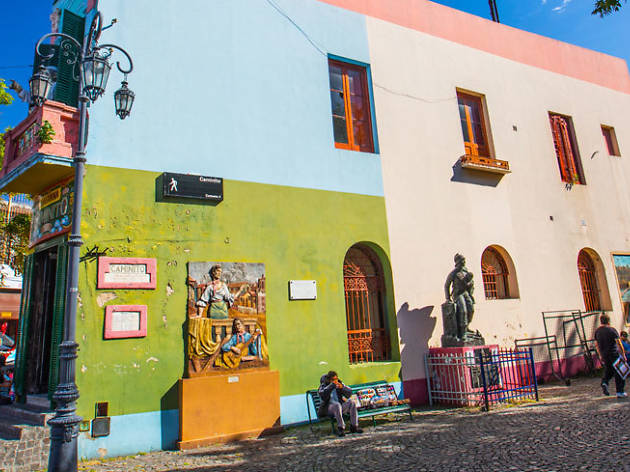 What is it? More famous for its association with tango, Caminito market is also a street museum in the color-splashed streets of La Boca. Open daily (but with more stalls and the best vibe at weekends).
Why go? Despite being undeniably touristy, getting whisked from stall to stall over rainbow-colored cobblestones by local tango dancers is an experience not to be missed. You're in one of BA's liveliest neighborhoods – so once you've picked up some local artworks, grab a fresh-squeezed juice, sit back and enjoy the show.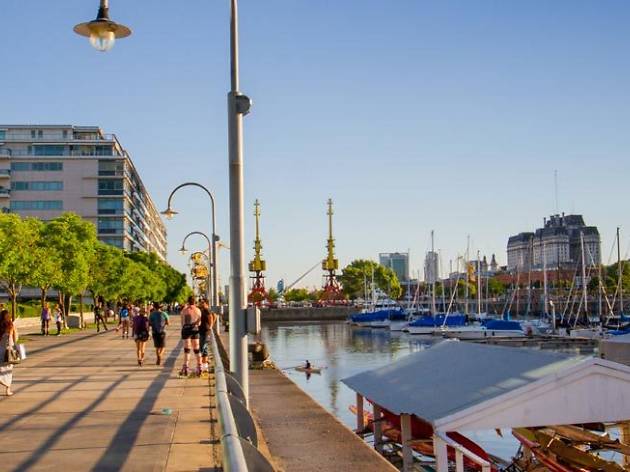 What is it? A lesser-known flea market hidden away amid the skyscrapers in the revamped dockside of Puerto Madero. Saturdays and Sundays.
Why go? A nice stop-off on the way to the nearby ecological reserve, Feria Puerto Madero contains a random collection of knick-knacks and second-hand goods that few tourists venture to. Drop in to enjoy live music and carnival games and don't miss the awesome barbecue stands that line the port boardwalk as you leave.
Av Calabria y Rosario Vera Peñaloza.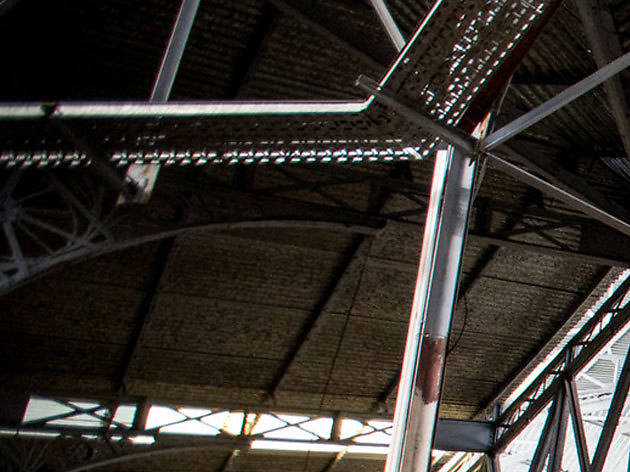 What is it? Not to be confused with the Feria de San Telmo, the indoor Mercado San Telmo first opened its stalls in 1897 to cater to the waves of immigrants pouring into the city from Europe. Open daily.
Why go? From its Italian-style façade to the original inner metal framework, entering Mercado San Telmo is like stepping back in time. There's an eclectic mix of food, antiques and crafts on offer and if you need a pick-me-up after all the shopping head to the Coffee Town stall, which locals claim serves the best coffee in BA.
Looking for more must-do's in Buenos Aires?
Argentina's vast metropolis is a melting pot of cultures and colors, of food and football, history and, above all, tango. We've danced on the streets, gorged on the meats, and explored attractions and shops to uncover what really makes it magic. Don't forget your dancing shoes.