Heads up! We're working hard to be accurate – but these are unusual times, so please always check before heading out.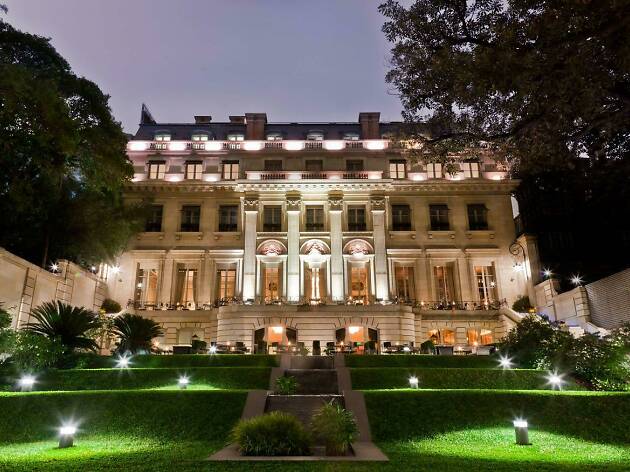 The 11 best Buenos Aires hotels
Whether you're looking for five-star opulence or a cozy hideaway, the top Buenos Aires hotels have it all
Few cities conjure up an image of romantic, Belle epoque living quite like the leafy boulevards and Parisian and Italian architecture of Buenos Aires. Hotels here are luxurious and aplenty, and it should come as no surprise that this city is replete with lodgings such as decadent twentieth century mansions in some of the city's finest and most elegant barrios.
Five-star luxury rubs shoulders with more modest lodgings in chic neighborhoods such as Palermo Soho, Palermo Hollywood, and more central Monserrat and Recoleta. Whatever your budget, it's not hard to find a hotel (or Airbnb) in Buenos Aires that's right at the heart of the action – be it a glitzy tango show, dinner at a top restaurant, or the city's most exclusive nightlife. There are plenty of great things to do in the city, and diverse lodgings to match.
Buenos Aires hotels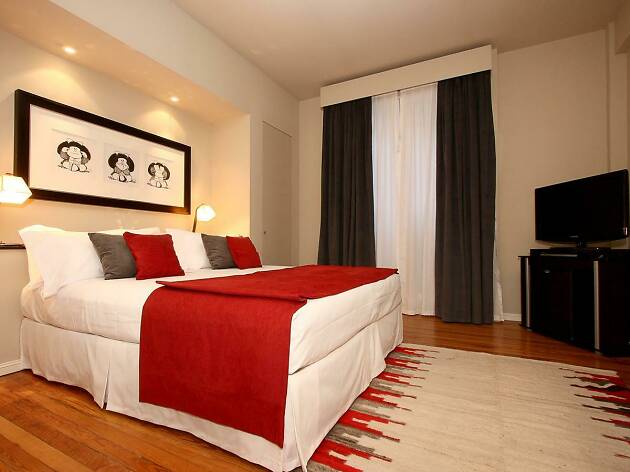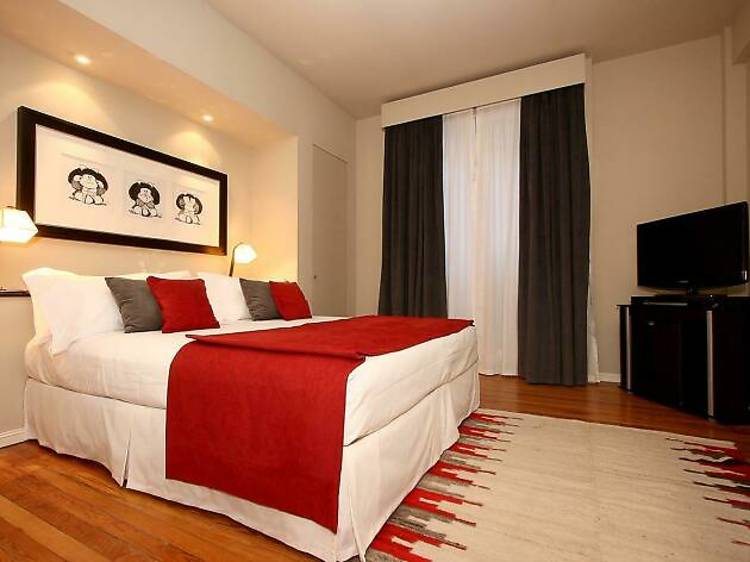 Photograph: Courtesy Booking.com
What is it? A three-story townhouse hotel decorated in tribute to cultural figures from Argentina's past.
Why go? Within the avant-garde neighborhood of Palermo Soho, this 11-room boutique is an introduction to Argentinean history. Each room is named after a local icon, with Evita Peron, Che Guevara and novelist Jorge Luis Borges among those immortalized, and contains a treasure trove of memorabilia. Downstairs, bookcases heavy with tomes about Argentinean culture line a living space that opens onto a leafy patio.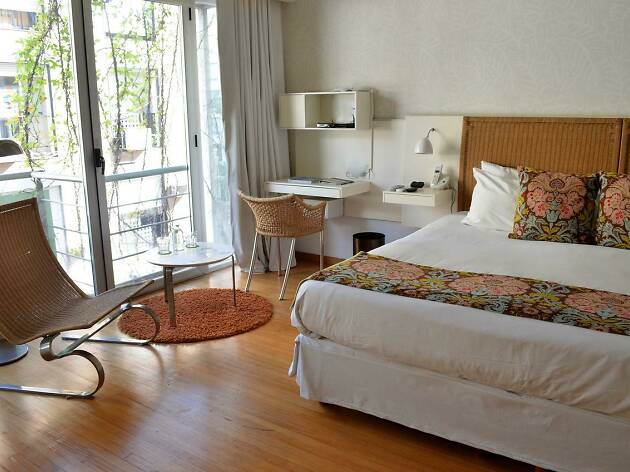 Photograph: Courtesy Booking.com
What is it? An urban oasis that's just the ticket after a hot day of sightseeing.
Why go? You won't miss this hotel: greenery billows down the exterior walls like natural curtains and, in a triumph of eco design, helps regulate temperatures inside. With a focus on wellness and eco-friendly innovation, this hotel features sustainable pine flooring, recycled wicker furniture and rooms large enough for yoga classes or massages if you feel lacking in Zen – although trust us, you won't.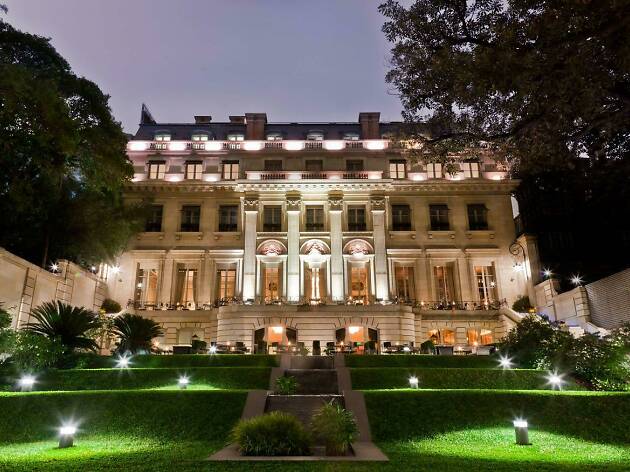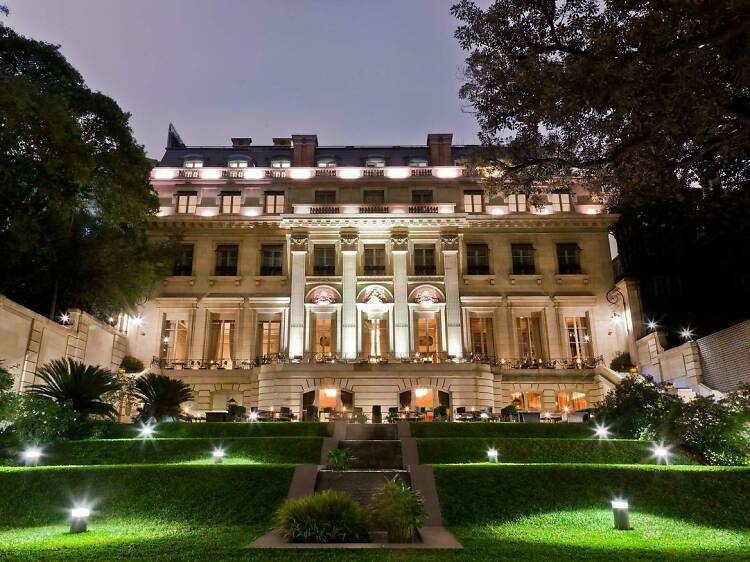 Photograph: Courtesy Booking.com
3. Palacio Duhau Park Hyatt Buenos Aires
What is it? Five-star opulence in a sensitively restored 1930s neoclassical palace.
Why go? Porteños are known for their sophistication and style and Palacio Duhau is a sumptuous representation of this in architectural form. Understated elegance oozes from every crystal chandelier-slung room and modern art-lined marble corridor. Add in the underground spa, three top-notch restaurants and two bars, including the 3,500-bottle Vinoteca, plus a sunny terraced garden and there's really nowhere else quite like this in Buenos Aires.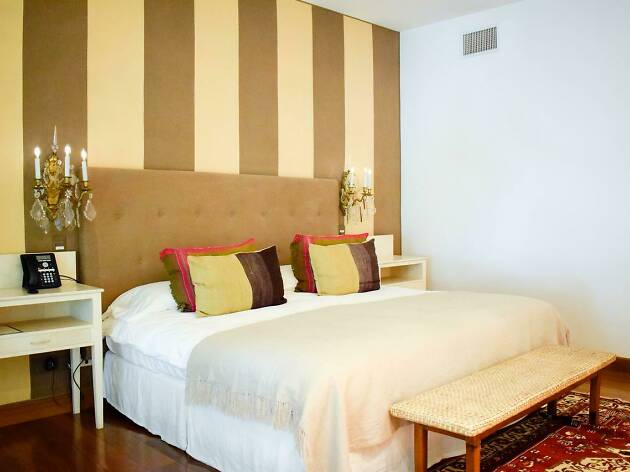 Photograph: Courtesy Booking.com
What is it? A one-of-a-kind boutique hotel with five-star concierge service.
Why go? Within a smart apartment block in fashionable Recoleta, this hotel blends art deco with carefully selected antique furniture. But staying here is about far more than the aesthetics: it's all about the experience. A 24-hour concierge service opens all doors around the city: everything from secret tango performances to reservations at exclusive restaurants. Don't miss the gorgeous rooftop garden and their award-winning restaurant, Tarquino.
Photograph: Courtesy Booking.com
5. Be Jardín Escondido by Coppola
What is it? The characterful one-time residence of director Francis Ford Coppola.
Why go? Step into the shoes - well, sleep in the same bed, as an Oscar-winning director at this handsome hotel, still frequented on occasion by Francis Ford Coppola himself. Individually decorated bedrooms showcasing Peruvian textiles and calfskin rugs surround an idyllic courtyard and pool, providing a welcome space to decompress after a busy evening enjoying Palermo Soho's dynamic bars or tango at legendary La Viruta.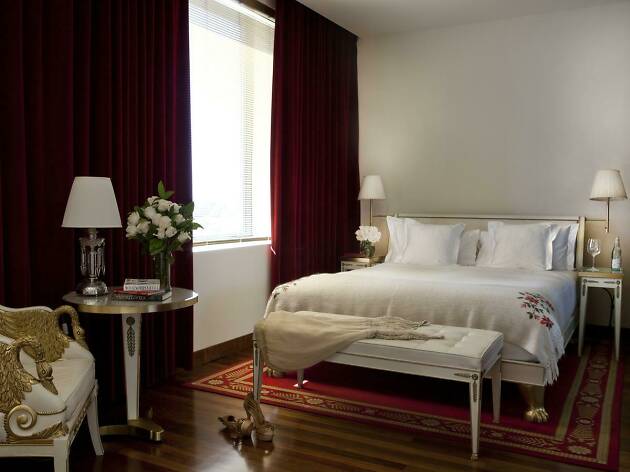 Photograph: Courtesy Booking.com
6. Faena Hotel Buenos Aires
What is it? Flamboyant luxury in a converted twentieth century mill
Why go? Ostentatious and fantastical, this five-star hotel is a landmark in the newly gentrified port district of Puerto Madero. It's the place to rub shoulders with the city's elite and international celebrities, who are drawn to the peerless nightlife, which includes the city's glitziest tango show and a bar that features on Buenos Aires' DJ circuit. Recover from the hedonism by the pool with its bling, crown-shaped fountain.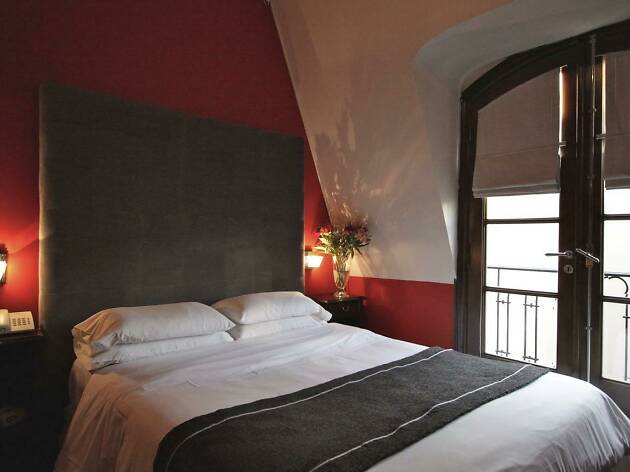 Photograph: Courtesy Booking.com
What it is? An affordable boutique with wine bar and uber friendly staff
Why go? If you're looking for charm that doesn't break the bank, then this 1930s neoclassical mansion fits the bill, promising everything you could ask from Argentine hospitality: welcoming staff and an on-site wine bar. Get your taste buds around Malbecs with the help of their sommelier or savor a glass on the sun dappled patio, before ambling into the cobblestone streets of vibrant Palermo Soho.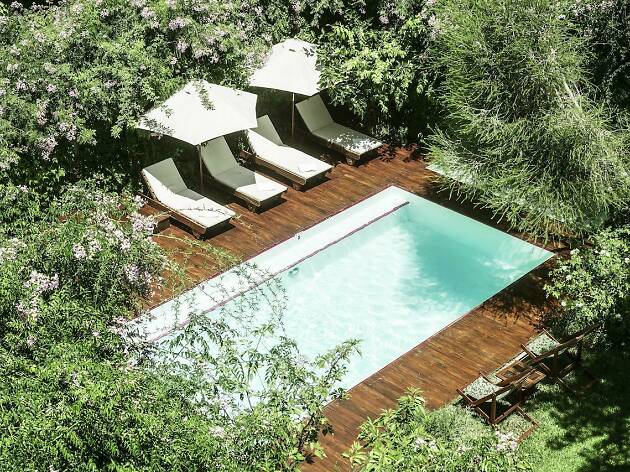 Photograph: Courtesy Home Hotel
What is it? A stylish, tranquil hideaway on the doorstep of the city's finest nightlife.
Why go? It's not just the vintage-inspired wallpaper and Scandinavian-chic that ticks all the right boxes. Enjoy a linger-worthy breakfast in the garden or a refreshing dip in the jasmine-lined pool and at night, prepare for the evening with a signature cocktail in their award-winning bar before you slip out into Palermo Hollywood, the city's gastronomic and nightlife hub to eat and party 'til late.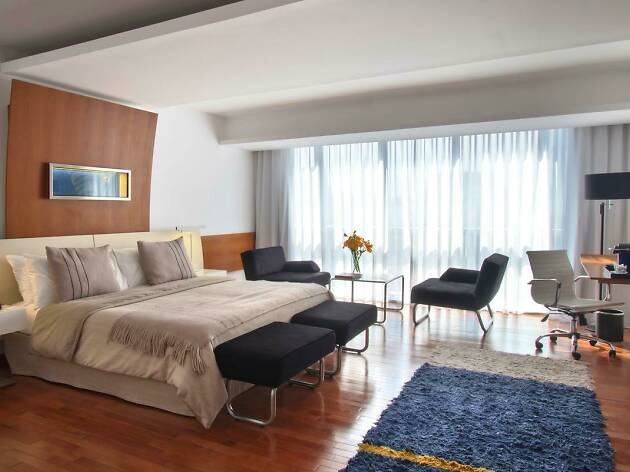 Photograph: Courtesy Booking.com
What is it? A quirky hotel playing homage to the city's football greats, Boca Juniors
Why go? Football fans will fall hard for the striking blue and gold color scheme that not so subtly salutes Maradona's old team – the latter of which you might even bump into. For those with less interest in the beautiful game, expect sophisticated, modern bedrooms with an affordable price tag and, thanks to the central Monserrat location, within strolling distance of historic Plaza de Mayo.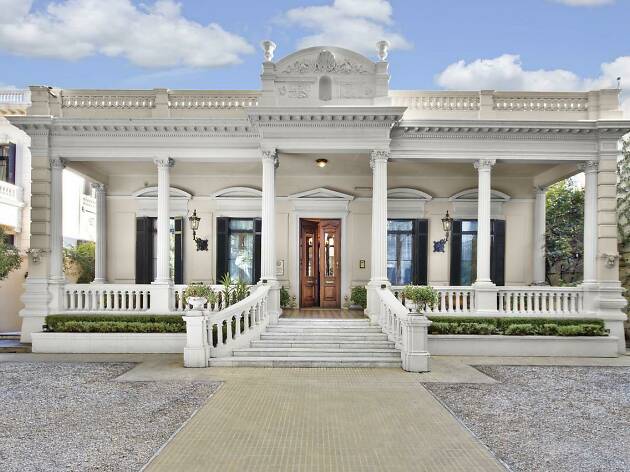 Photograph: Courtesy Booking.com
What is it? Elegance personified in the historic San Isidro neighborhood.
Why go? If the idea of escaping to a hidden corner of the city strikes your fancy, then this beautiful neoclassical mansion 30 minutes north of downtown is just the ticket. Graceful rooms feature pretty armoires and polished hardwood floors that perfectly match the turn-of-the-century style, while heavy wooden shutters promise a good night's sleep – something you'll need after a day at the races at nearby San Isidro Hippodrome.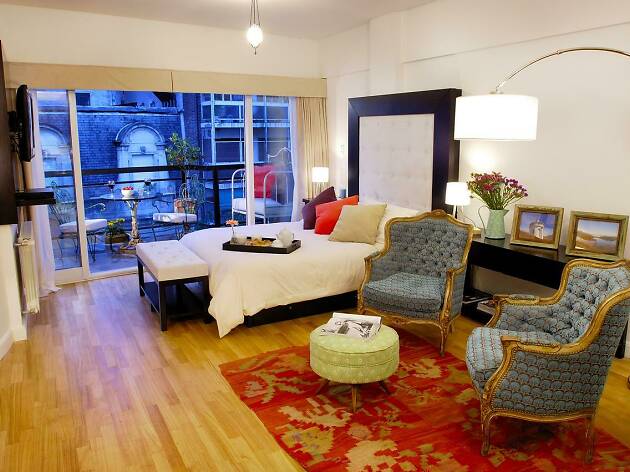 Photograph: Courtesy Booking.com
What is it? Fully-equipped apartments decorated in an enchantingly eclectic style.
Why go? Furnished with antiques salvaged from across the city and set within a sensitively restored, 100-year-old mansion, these apartments offer both charm and superb value. Each has access to a rooftop swimming pool and organic vegetable garden where you can pick what you need for dinner. But, with its enviable location within walking distance of countless dining options, it's unlikely you'll make much use of the kitchen facilities.
More lodging options
A dream destination for sun-seekers, history-lovers and culture-vultures alike, the city of Buenos Aires is an exciting blend of European style and South-American glamour. Luckily, there's a whole host of Airbnbs all over the capital, to help make your holiday happen (and to make it affordable, too).