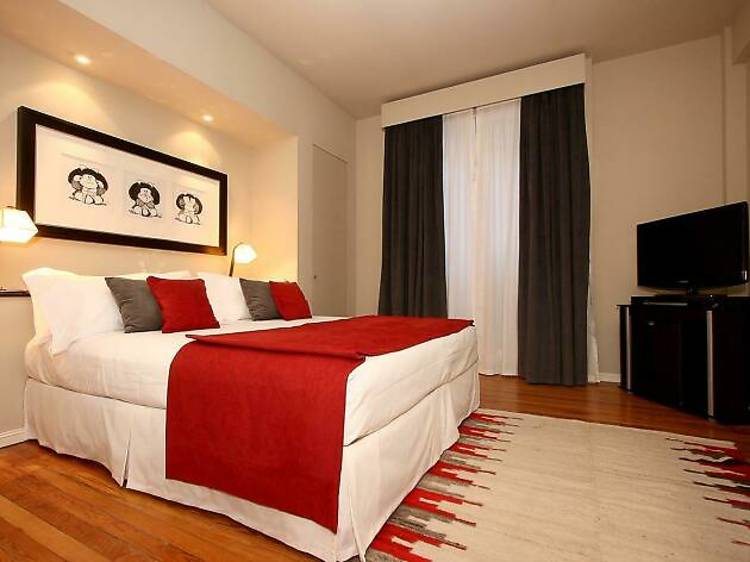 Photograph: Courtesy Booking.com
What is it? A three-story townhouse hotel decorated in tribute to cultural figures from Argentina's past.
Why go? Within the avant-garde neighborhood of Palermo Soho, this 11-room boutique is an introduction to Argentinean history. Each room is named after a local icon, with Evita Peron, Che Guevara and novelist Jorge Luis Borges among those immortalized, and contains a treasure trove of memorabilia. Downstairs, bookcases heavy with tomes about Argentinean culture line a living space that opens onto a leafy patio.