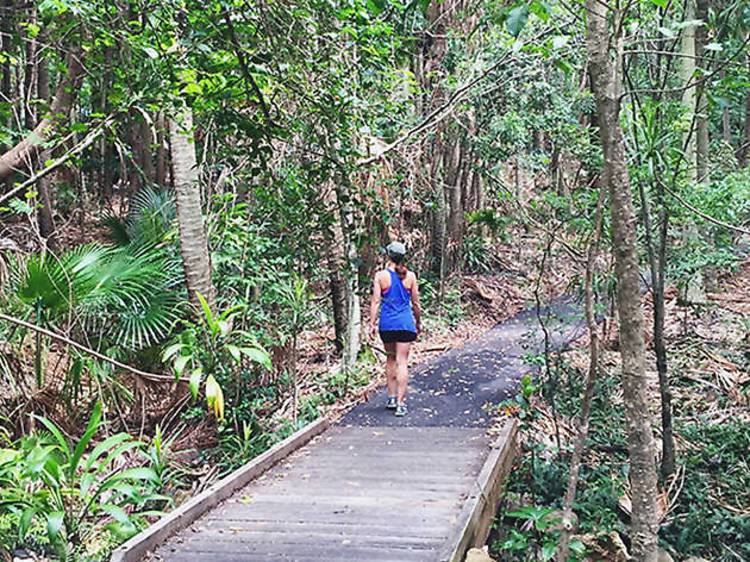 1.

Cape Byron State Conservation Park
What is it? A walking track with spectacular views, which loops around the headland towards the Cape Byron Lighthouse (which happens to be Australia's most easterly point).
Why go? Because have you really been to Byron if you haven't snapped a photo of yourself at the old-fashioned lighthouse, with sparkling blue ocean in the background? On the walk up to the lighthouse, you might spot wallabies, dolphins and even whales.