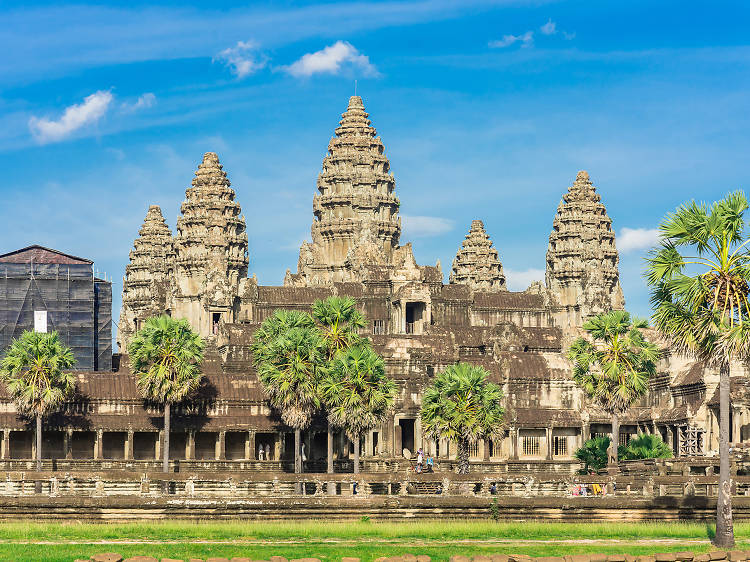 Photograph: Shutterstock
Where is it? Fifteen minutes from Siem Reap.
What is it? A twelfth century city complex that was once the centre of the Khmer empire.
Why go? Angkor was the capital of the Khmer empire from the ninth to the fifteenth century, and you can explore the empire's temples and ruins within the UNESCO World Heritage site of Angkor Archaeological Park. Here, you can hire bicycles or a tuk-tuk driver to take you around, and an accredited guide can help you understand the bas-relief carvings. The highlight – the immense Angkor Wat – is touted as the biggest religious monument in the world, and is visited by around two million tourists yearly.
Beyond Angkor Wat, don't miss the Bayon within the walled Great City of Angkor Thom. Built by King Jayavarman VII, it's a narcissistic temple celebrating his god-king status, incorporating over 200 massive stone faces. Ta Promh temple was made famous by the movie 'Tomb Raider'. Unlike other temples, the jungle has not been restrained here. Strangler figs with roots like octopus tentacles cascade over many walls, and rubble is strewn throughout.