Heads up! We're working hard to be accurate – but these are unusual times, so please always check before heading out.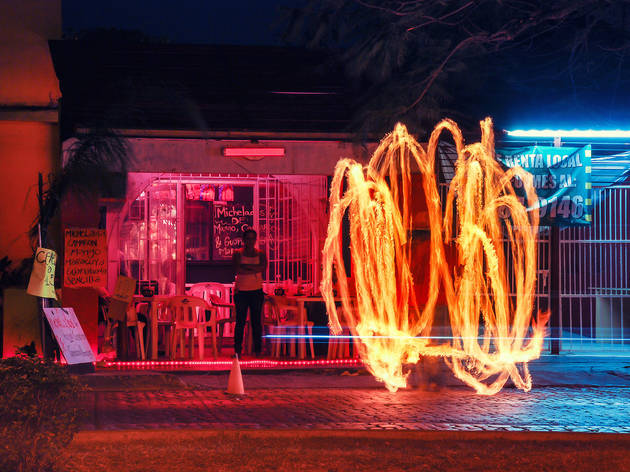 The best nightlife in Cancún
Want to have a good time after dark in Mexico's spring break hotspot? Here are the best nightlife spots in Cancún.
Nightlife is to Cancún what tequila is to Mexico: inextricable. Even if you have no intention of clubbing till dawn, nightlife options abound in Cancún and you'll be greeted with them almost upon landing at the airport. Embrace it! Exploring the late-night scene is a can't-miss thing to do in this vibrant city. Have your mind blown in Cancún's biggest and most impressive clubs in the Hotel Zone as acrobats spin over your head, or wander over to La Ruta Nader (Nader Avenue) in downtown Cancún to rub shoulders with a more local crowd.
Cancún's Best Nightlife
What is it? One of the biggest clubs in Cancún, Coco Bongo combines nightlife with stunning acrobatics and pop-culture performances.
Why go? Ever-popular Coco Bongo is a club like you've never seen before. 'Michael Jackson' wanders through the club, 'Spider-Man' flies through the air, acrobats spin from the ceiling, bartenders serve and also perform, and everyone, everywhere is dancing. Coco Bongo is a club that even non-club people will enjoy, but it does get packed after midnight, particularly on weekend nights. Open 10.30pm to 5am every night. Tickets range from $26-195.
What is it? The place to party, after the party. Antique opens at 11pm but they recommend you arrive after 12.30am and the music won't stop till 5.30.
Why go? With a capacity of 250 people, Antique calls itself the most 'exclusive and secure' nightclub in Cancún. If you're cool enough to make it through the doors on the weekend (they're only open Thursday, Friday and Saturday), expect a crowd that's slightly more elevated than elsewhere. No body shots or wet T-shirt contests here. They play electro-pop and Latin music and there's no cover on Thursdays. Women always get in for free.
Carlos Garcia Carrillo
What is it? This giant nightclub claims to be the largest in Latin America, with a capacity of more than 5,000. And it actually fills up to the brim at certain points in the year.
Why go? Expect acrobats, celebrity DJs and internationally known artists to appear in this three-story club. Lil Jon, Diplo and 2 Chainz have all performed here in the past.
4. Amarula con Acento Tropical
What is it? A house-turned-bar-and-restaurant, Amarula con Acento Tropical is a fun hangout in downtown Cancún on La Ruta Nader.
Why go? Great cocktails and a much more relaxed atmosphere than you'll find in the Hotel Zone. Amarula also has a ladies' night every Wednesday from 9pm to 1am and frequently plays electronic and house music.
What is it? A bar and restaurant in downtown Cancún that specializes in gin cocktails and Mediterranean cuisine.
Why go? A restaurant popular with locals, Nebrina has a wide variety of gin cocktails and a casual-but-trendy atmosphere. DJs frequently play in the evenings, and the location on Ruta Nader makes it a great launching point for bar-hopping in the area. Open 6pm to 4am Monday to Saturday.
What is it? A hip spot for nightlife with a younger crowd (mostly 18-25), where you can listen to reggaeton with open-bar options.
Why go? The hashtag on their Facebook page is #coolkids, and that pretty much sums it up. Thursday night is ladies' night and the place is frequently packed with locals.
What is it? A Mexican bar and fiesta located right next to Coco Bongo. It's lively but still family-friendly.
Why go? During the day, there's a fun family-friendly atmosphere where the guacamole is made in front of you and balloon artists have been known to come by the tables. In the evening, things turn up with DJs and bands. If you're heading for the big clubs, stop here for a drink first.
What is it? A salsa-dancing hotspot where the beers are cold and the bands get going after midnight.
Why go? Dress up to dance salsa, cumbia or maybe a little bachata with a fun crowd of locals and tourists in Plaza Hong Kong, in downtown Cancún. Live music plays Wednesday through Saturday, closed Sunday through Tuesday.
What is it? Most likely the first place you think of when you hear the word Cancún. We can't talk about nightlife in Cancún without mentioning Señor Frog's.
Why go? Sometimes you just want to let loose without shame. The house philosophy here is 'have fun, let yourself go' and there is literally zero chance of you coming here and not having at least one laugh, whether that be at your own expense or someone else's.
What is it? Cancún's largest gay nightclub.
Why go? Expect to see go-go dancers, DJs and a mixture of regulars and tourists. 11:11 Club has been in the Cancún nightlife scene for more than nine years and isn't far from Láser Hot Bar (formerly Picante), the oldest gay bar in Cancún.
What is it? An open-air wine bar located near Parque de las Palapas with acoustic guitar entertainment.
Why go? When you're looking for a reprieve from the body-shot scene in the party zone in Cancún, La Terraza del Vino is a low-key, casual, romantic spot that makes for a great date night with good food (the pizza is popular) and a large selection of wines. Go to Parque de las Palapas for sunset and people-watching and then head over here when your stomach starts to rumble.
Find out where to dine before hitting the nightlife scene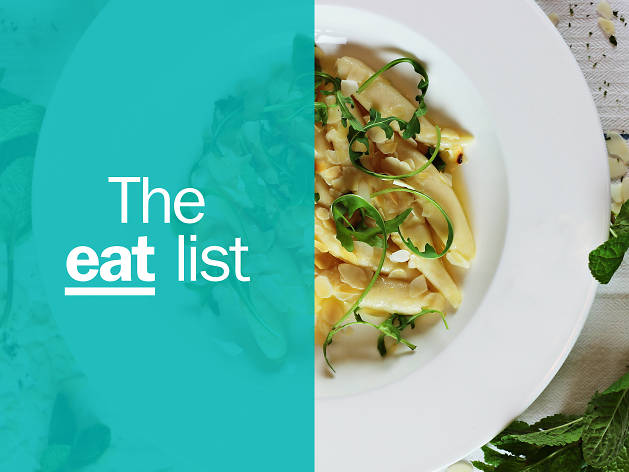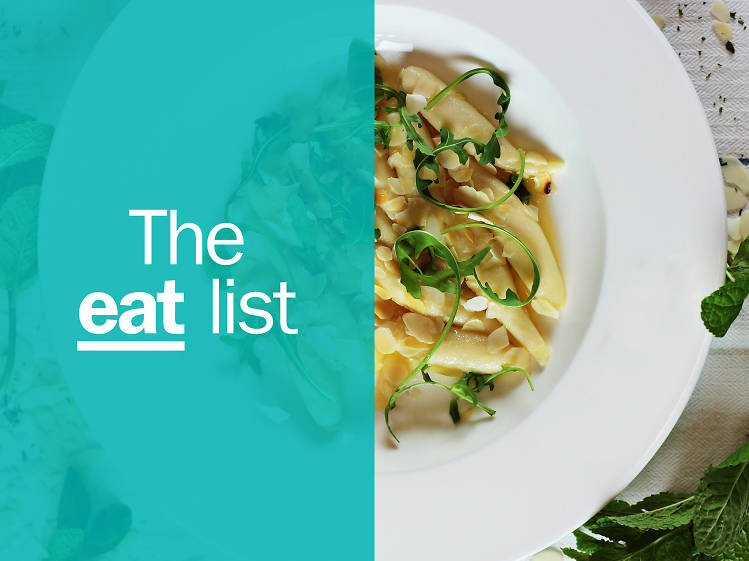 From street tacos at 1am to world-class Japanese food and experimental, globally minded plates – the city's restaurant scene has come a long way. On your next visit to the city, be sure to stop in at one of the best restaurants in Cancún.