The 11 best things to do in Canterbury
The best things to do in Canterbury go from a 1,000-year-old cathedral to an amazing, locally-sourced food scene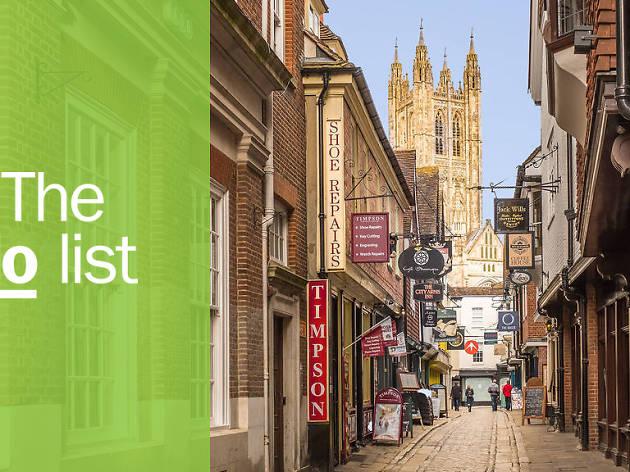 Canterbury is a city synonymous with literature, history and fabulous architecture—and the best things to do in Canterbury echo just that. Nestled in the county of Kent, it's less than an hour's train journey from St Pancras but feels like an escape that is worlds away from the capital. Known for its religious—and, sometimes, bloody—history, it's got one foot firmly in the modern day while still celebrating its ancient roots. Stroll around the streets mentioned by Chaucer in his Canterbury Tales and discover no end of beautiful cafés and lovely green spaces.
Done something on this list and loved it? Share it with the hashtag #TimeOutDoList and tag @TimeOutEverywhere.
Find out more about how Time Out selects the very best things to do all over the world.
Best things to do in Canterbury
1
What is it? One of Canterbury's main attractions, there has been a place of worship here for over 1500 years.
Why go? This cathedral is one of the oldest in England, with a millennium of history. It is well known as the place Thomas Becket was murdered by knights of King Henry II. In its years it has survived fire, the Restoration and general modernity – and yet its gothic towers and beautiful stained-glass windows remain as impressive today as they were a thousand years ago.
2
What is it? This wonky house is home to an amazing bookshop.
Why go? The unusual slant of St John Boys House makes it prime photo-opp material, but make sure to head inside after you're done Instagramming. The books sold at Catching Lives Bookshop raise money to help those living on the streets of Canterbury and Kent. If you're slightly concerned about its curious angles, don't worry, despite appearances the structure is supported and completely safe and sturdy.
3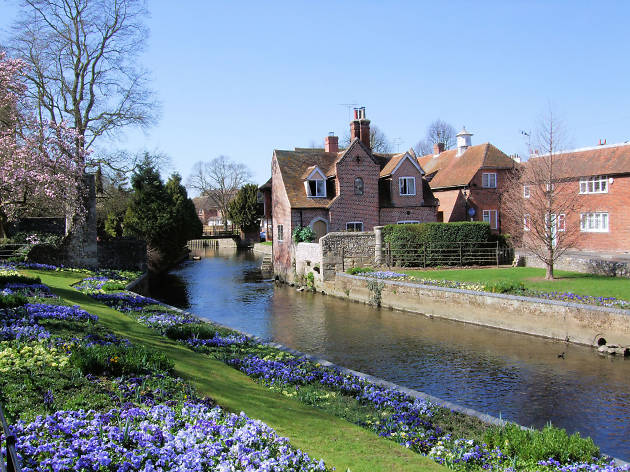 Photograph: Courtesy CC/Flickr/Jim Linwood
What is it? This beautiful garden is one of England's oldest parks. If you want to pack a picnic and enjoy the great outdoors, there is nowhere prettier in the city to do so.
Why go? Dotted around this glorious open space are beautiful curiosities – the Victorian Tower House with all its grandeur and Roman past, the beautiful scenes along the River Stour that runs alongside it and the Physic Garden, filled with all types of plants and flowers that were once used as medicine.
4
Photograph: Courtesy The Skinny Kitchen
What is it? A place to grab a bite that is not only super healthy but super Instagram worthy. Just ignore the name.
Why go? The Skinny Kitchen menu is crammed with avocado, acai, kale and more superfoods than you can shake a protein bar at – however, this doesn't mean it's boring by any stretch of the imagination. The menu's packed with tasty dishes that you'll enjoy whether you are vegan, flexitarian or just hungry. Try the Wildberry and Matcha Ice Cream protein pancakes.
5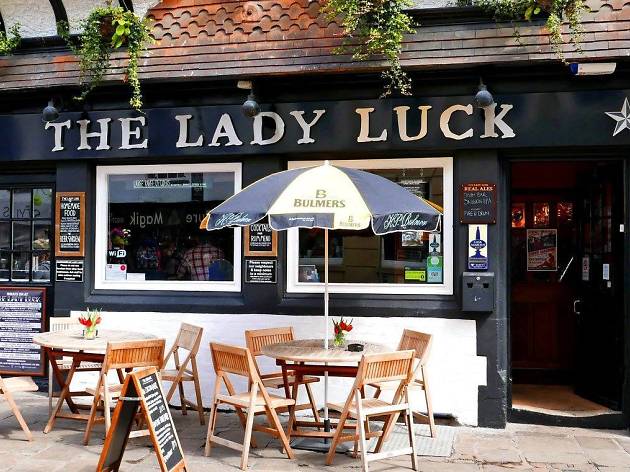 Photograph: Courtesy Lady Luck Bar
What is it? The rock and roll heart of Canterbury.
Why go? If you love decent tunes, retro arcade games and craft ale, you are definitely in the right spot. Lady Luck is the place to pop some coins in the jukebox and relive a misspent youth. Expect a lively music schedule, club nights (definitely check out their Hang the DJ night, filled with alternative music from the 1980s) and Pickles – the pub cat. Even if you're not out for a wild night, the pub has board games, a beer garden and a decent menu – complete with veggie and vegan options.
6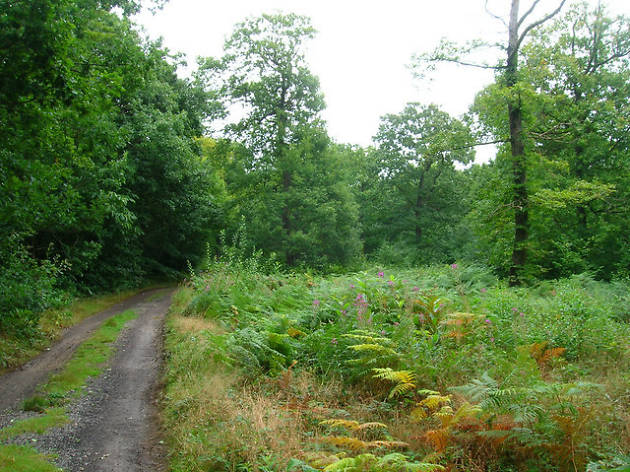 Photograph: Courtesy CC/Wikimedia Commons/Simon Carey
Blean Woods Nature Reserve
What is it? An ancient woodland filled with rare species.
Why go? Blean Wood Nature Reserve is one of the oldest woodlands left still standing in England. Situated just outside of the city, this little pocket of nature can be explored via 120 miles of cycle paths and walking trails. (You can even horse ride here!) All that exercise made you hungry? Head to nearby pub The Blean Tavern. It serves a mean Katsu Curry.
7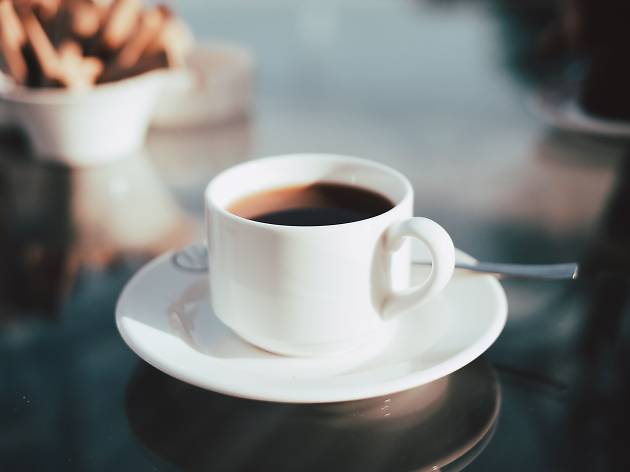 Photograph: Unsplash
Garage Coffee at Fruitworks
What is it? A café serving up locally roasted artisan coffee.
Why go? Priding themselves on producing small batch roasts from their Canterbury base, Garage Coffee's café keeps the Canterbury population well-caffeinated. Close to the river, head to grab a cup of their own-blend coffee and a cake from a local artisanal baker, then head for a stroll near the water.
8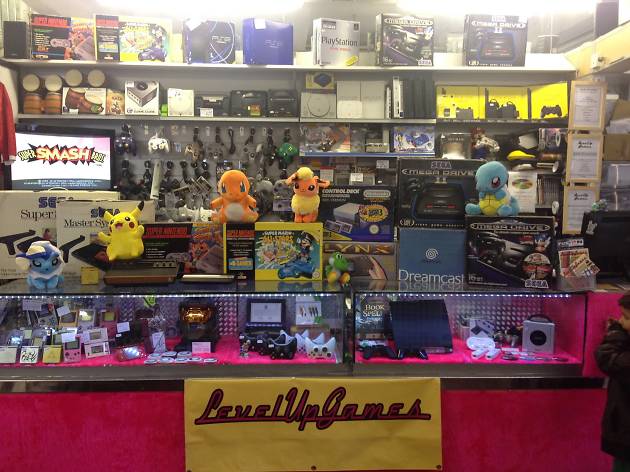 Photograph: Courtesy Level Up Games
What is it? A retro gaming emporium.
Why go? Who doesn't love cracking out the SNES and playing a round or two of Mario Kart? People adore nostalgia, and the folk of Canterbury are no exception. Level Up Games is a wonderful little spot where you can delve through the shelves to find a copy of Goldeneye for the N64 or that beloved copy of Sonic you got for Christmas many years ago. They also have pristine systems for sale, so you can play any of these wonderfully reminiscent titles.
9
Photograph: Courtesy The Old Weaver's House
What is it? A quaint restaurant overlooking the River Stour.
Why go? This old building is one of the most iconic in the city. It's exposed wooden beams and history of housing Tudor-era religious refugees, make it a must-visit on a trip to Canterbury. The building now contains a restaurant, but to get a real sense of its heritage it's worth jumping on one of the many punts that head up and down the River Stour. Keep your eyes peeled for the ducking stool, reportedly used to test – and punish - those accused of witchcraft many years ago.
10
Photograph: Courtesy Yelp/Yankee X.
What is it? A farmer's market situated in an impressively old building
Why go? If you are interested in where your food comes from and love having super fresh and hand-reared ingredients, then this place will be right up your street. Here you can purchase the perfect items for an al fresco meal or even a few local specialities to take home with you. If you love the idea of cooking up an organic feast, but don't want the effort, then check out Wild Goose a mini cocktail bar and eatery located in the building itself.
11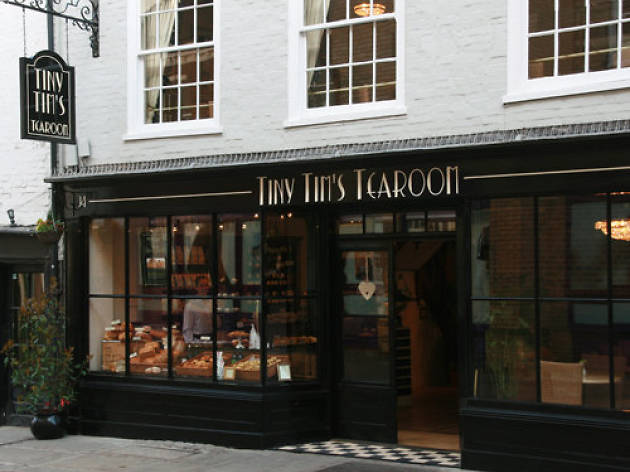 Photograph: Courtesy Tiny Tim's Tearoom
What is it? The best place in Canterbury to get afternoon tea.
Why go? This family-owned tearoom has a beautiful Art Deco-style frontage, 1930s soundtrack and, arguably, one of the best afternoon teas on offer in the city. Starting from just £18.50 per head, you have a range to pick from including High Tea, Afternoon Tea or Gentleman's Tea – which comes with Kent real ale. If you fancy a lighter bite, try a scone. The recipe's one that's been passed down through generations of the owner's family.