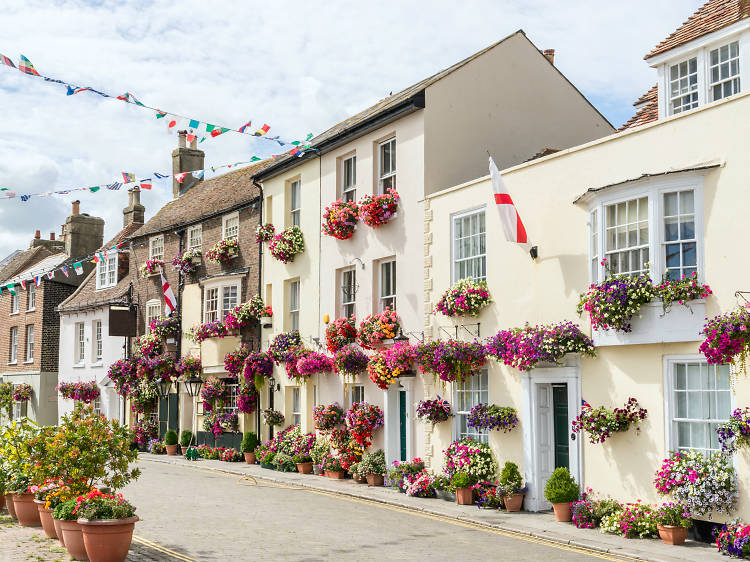 Photograph: Shutterstock
What's the vibe? Proper seaside town with a creative community and really great food.
Why go? It's smaller and less well known than its ever-popular Kentish neighbours Margate and Whitstable, but overlooking little Deal would be a mistake. Stretching along the seafront and an enormous pebble beach, Deal is a gem. It's dotted with delicious places to eat, buzzy places to drink and gorgeous places to look at or buy beautiful things. Try 81 Beach Street, wine bar Le Pinardier and Smugglers Records for starters.
Don't miss A slap-up Sunday lunch in The Rose's seriously stylish dining room.