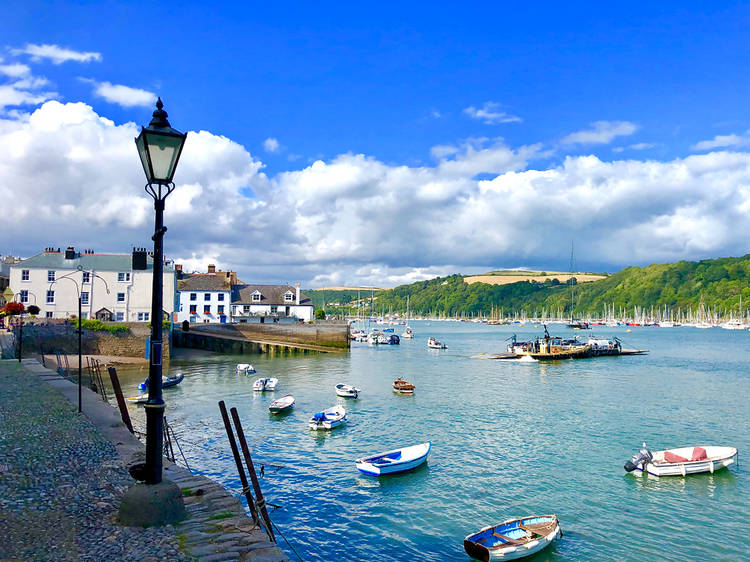 Photograph: Shutterstock
Dartmouth, Devon
What's the vibe? Exquisite seafood and excellent walking opps.
Why go? Okay, so it's technically not actually a seaside town – rather a town on the banks of the River Dart, a couple of miles from the sea. But Dartmouth comes with everything you could want in a trip to the coast. There are historic pubs, and there are walking trails straight out to the sea. There are boat trips galore, and there are crabbers crabbing away in the harbour daily. In Mitch Tonks, the town also has a veritable super-chef whose restaurants here serve some of the country's finest seafood. It's a taste of the Med, in a thoroughly British setting.

Don't miss The Seahorse, Tonks's snazziest restaurant, right on the waterfront. One day you might get cuttlefish risotto, another fritto misto with aioli. It's all ridiculously delicious.