Heads up! We're working hard to be accurate – but these are unusual times, so please always check before heading out.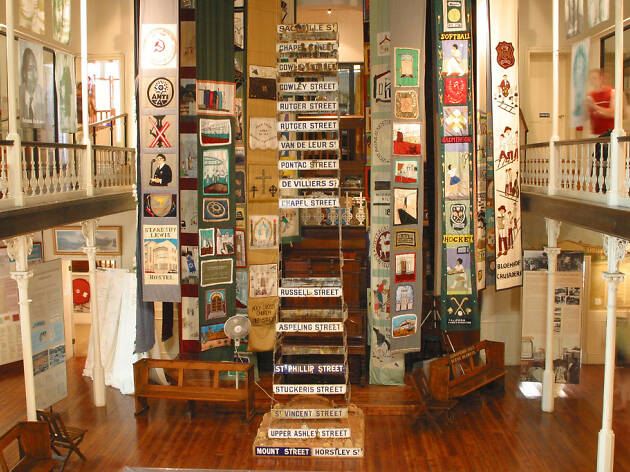 The top 10 museums in Cape Town
Get to know the city's culture, art and history through these world-class and specialty museums in Cape Town
The beauty of South Africa is in its diversity; they don't call it the rainbow nation for nothing. There are 11 official languages, thousands of years of human history, and a unique spread of biodiversity and stunning beaches that stretch from Cape Point to Kruger. For many, Cape Town has it all—it's an urban, international oasis with tons of cultural things to do, from craft markets to world-class restaurants, surrounded by nature, art, and history. This multifaceted city is best viewed through the different lenses of her world-class and specialty museums; and whether you're looking to explore cultural heritage, get interactive, take in ancient or contemporary art, or gain insight into the life of Capetonians today, there's a museum for that.
Museums in Cape Town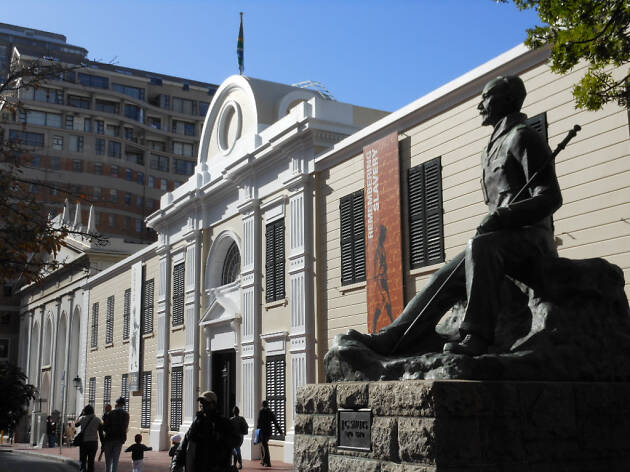 Photograph: Courtesy CC/Flickr/Michael Coghlan
1. Iziko South African Museum
What is it? South Africa's oldest museum, stocked with over a million-and-a-half natural history specimens that have been collected over the last 200 years.
Why go? Peep fossils, man-made tools, and natural specimens that tell the story of Mother Earth and Mama Africa through its people, plants, and animals—many of which you may be seeing for the first time, including some very different dinosaurs. Hunt down the Boonstra Dioramas, and take in the skeletons and casts of the multi-floor Whale Well.
Photograph: Courtesy 18 Gangster Museum
What is it? A simple but poignant museum in the Khayelitsha township that aims to be a life-changing resource to local youth by giving an authentic, inside look at the gangster lifestyle and its alternatives.
Why go? A thoughtful, divided exhibit tells stories of how local youth become recruited, join, and live in gangs and places them back-to-back against examples of positive, gang-free alternatives. See a replica prison cell, talk to a former gangster, or even make it a half-day experience with a township tour. Each paid entrance allows one local child to visit for free.
Photograph: Courtesy Booking.com
3. Khwa Ttu San Heritage Centre
What is it? The world's only museum focused on the San people, one of the last living hunter-gatherer tribes on earth and the oldest in Southern Africa.
Why go? This unique museum is a gateway into the current lives, history, and culture of the San people while also helping to preserve their legacy for future generations. Exhibits co-curated by the San take visitors through the history of humans in Africa, including the effect of colonization and present-day exploitation. Workshops help arm current San with tools needed to thrive in a modern world.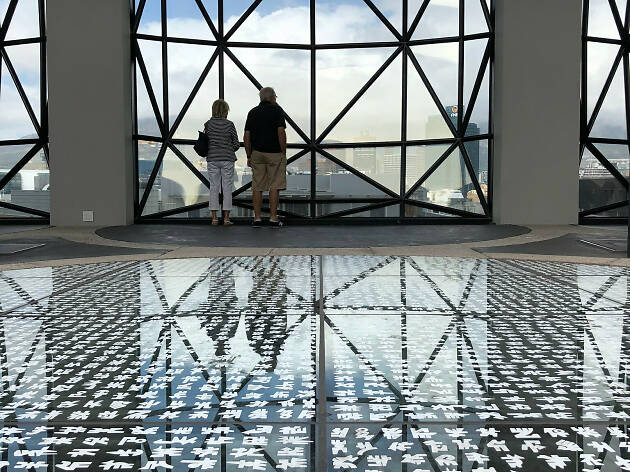 Photograph: Courtesy CC/Flickr/soomness
4. Zeitz Museum of Contemporary Art Africa
What is it? A behemoth of a museum housed inside of the V&A Waterfront's historic Grain Silo Complex, featuring an astounding collection of contemporary arts from Africa and the African Diaspora.
Why go? The Zeitz MOCAA's impressive collection spreads 100+ galleries over nine floors, and includes a wide array of artistic mediums. However, checking out the sleek, industrial redesign of the Grain Silo Complex is as much of a draw as the art within. Snag picture-ready panoramic views of Table Mountain from the top-level terrace.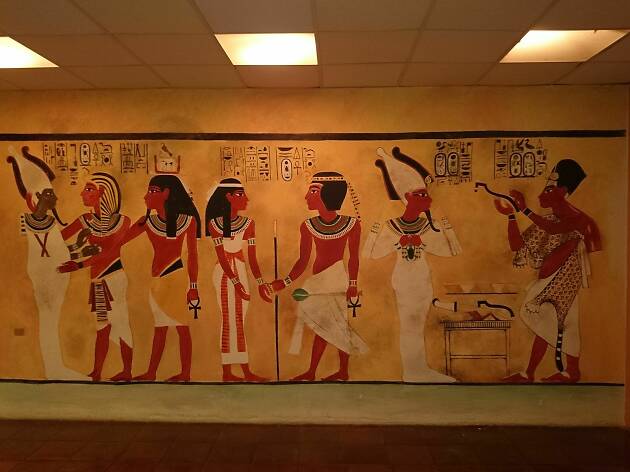 Photograph: Courtesy CC/Wikimedia Commons/Nkansahrexford
What is it? A powerful museum that tells the history of slavery within South Africa and shares the stories of the many different slaves brought into the country.
Why go? This museum is housed in an actual former slave lodge that served as an inhumane residence for slaves of the Dutch East India Company. The building's history adds an unshakable, all-too-real relevancy to the exhibits and space that cannot be ignored. The Iziko Slave Lodge attempts to spread awareness for human rights through educational and sometimes hard-to-witness exhibits of human wrongs.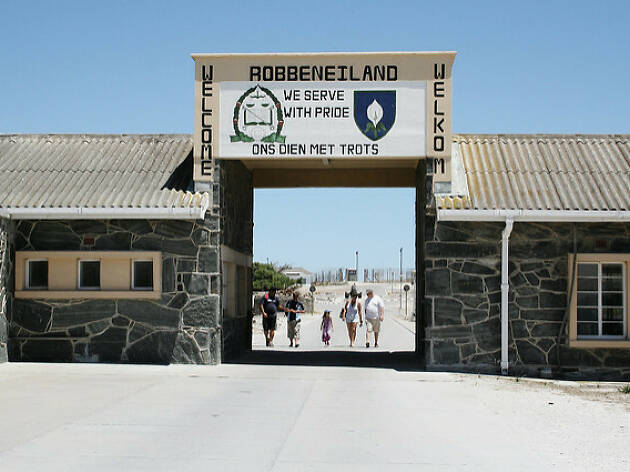 Photograph: Courtesy CC/Flickr/April Killingsworth
What is it? The small island and prison where Nelson Mandela spent 18 years of his 27-year sentence as a political prisoner.
Why go? It's not often we get to walk in the same space that once occupied great leaders, but Robben Island gives guests a glimpse into the darker years of the late and great former South African president. Peep Mandela's cell and learn about the harsh conditions and history of this isolated island that is now a UNESCO World Heritage Site.
Photograph: Courtesy First South African Perfume Museum
7. First South African Perfume Museum
What is it? Africa's first (and only) museum dedicated to the art and history of perfume, plus options to participate in a DIY fragrance workshop.
Why go? While the private collection of around 4500 decorative bottles of perfume are gorgeous to goggle, the highlights of this appointment-only museum is the Ancient Roman perfume that dates back over 2,000 years, and a workshop where you can design your own fragrance to take home.
Photograph: Courtesy Viator
8. Springbok Experience Rugby Museum
What is it? An interactive museum on a mission to share a slice of South African history through the lens of its favorite sport and sports team.
Why go? Over 60 audio-visual displays and a handful of interactive exhibits help to make the Springbok Experience Rugby Museum a fun and educational experience for all visitors. Learn about the game's positive and negative influence on South African culture, and then test your rugby skills and stamina against players in the Springbok Trails section.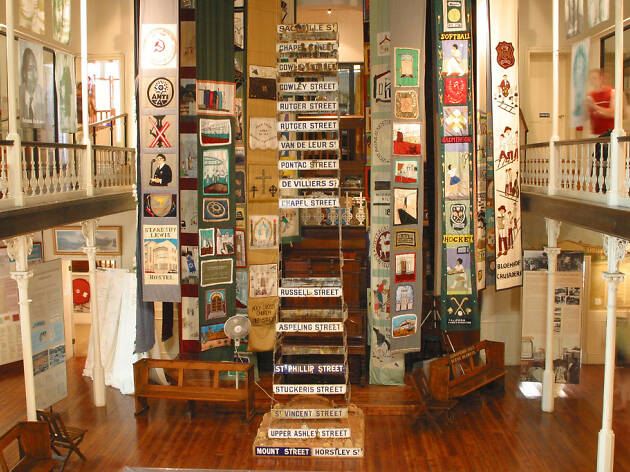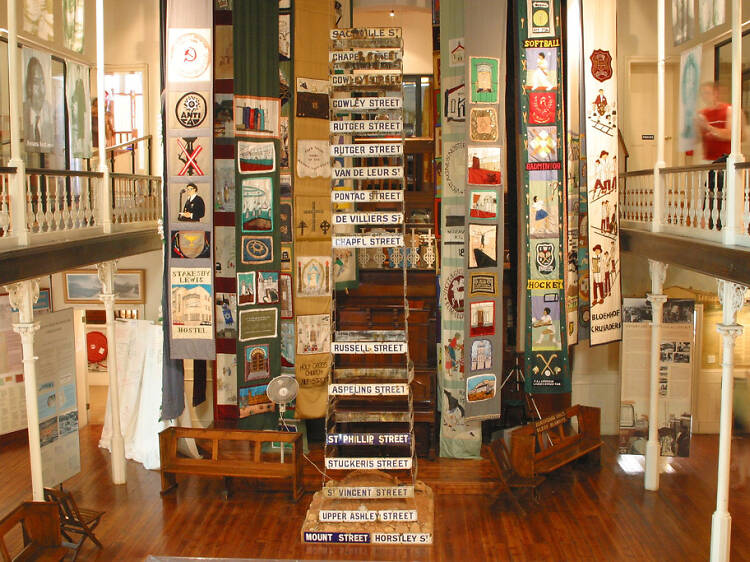 Photograph: Courtesy CC/Flickr/Thomas_sly
What is it? An important museum that tells the story of the diversity and struggles of Cape Town's District Six neighborhood and community and how it was affected by apartheid.
Why go? Originally established as a diverse community of freed slaves, immigrants, and merchants, the District Six neighborhood was declared a white area during apartheid. This museum was established in 1994, the same year apartheid ended, and stands as a record of how and why residents were forced from this community. It was declared a National Heritage Site in 2006.
Photograph: Courtesy Viator
10. South African Jewish Museum
What is it? A modern heritage museum where you'll find the country's first synagogue and exhibits honoring the Jewish communities across South Africa and beyond.
Why go? Originally focused on the history of Jewish people in the Cape region, the museum expanded to include Jewish communities and stories across the entire country. Past exhibits have highlighted artwork from a school in Tel-Aviv and artists from Lithuania. Built in 1863, the historic synagogue now hosts an exhibit on Judaism through the ages.
More to explore in Cape Town
The lively heart of the Western Cape is a treat for tourists. You've got culture, history and - plus fantastic restaurants, diverse markets and gorgeous beaches all in one affordable bundle and all under a sunny-but-unchallenging weather forecast.