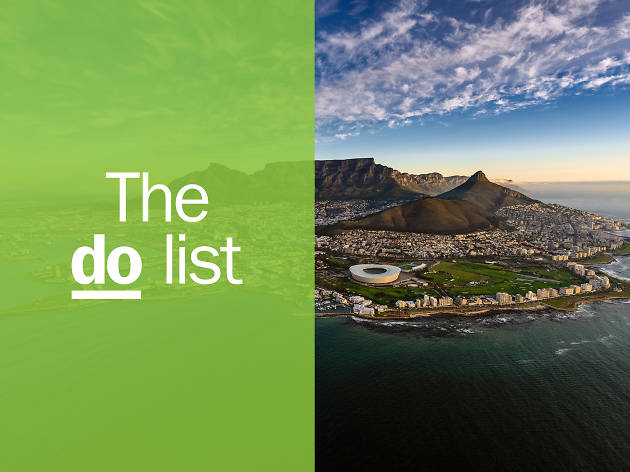 The 14 best things to do in Cape Town right now
Whether you're more into your cocktails or contemporary art, here's our pick of the best things to do in Cape Town
There are few better places to saunter aimlessly – and get a thrill out of it – than Cape Town. A fascinating blend of African, European and Malay influences, this wonderful city has emerged over the past two decades not just as one of the world's great capitals, but also as South Africa's thriving, diverse, exhilarating heart. Any number of websites, apps and tours can help visitors get the most out of what locals call the Mother City. But the key is to approach this metropolis the way Capetonians do themselves: kick back at the beach, feast at one of many first-rate restaurants, knock back a glass of wine, and, above all, Moenie worry nie – relax and enjoy. Here's our pick of the absolute best things to do in Cape Town.
Done something on this list and loved it? Share it with the hashtag #TimeOutDoList and tag @TimeOutEverywhere. Find out more about how Time Out selects the very best things to do all over the world.
Best things to do in Cape Town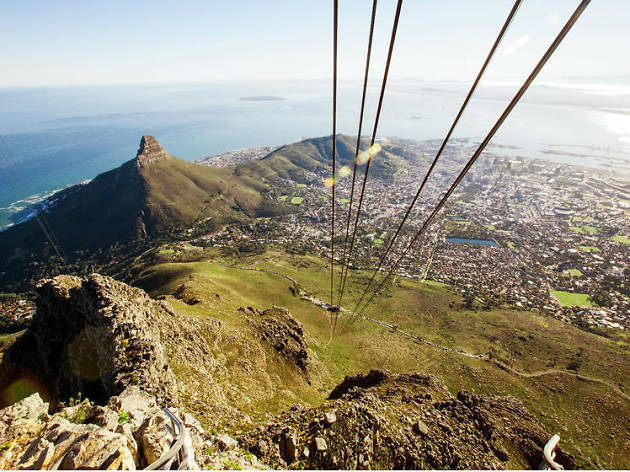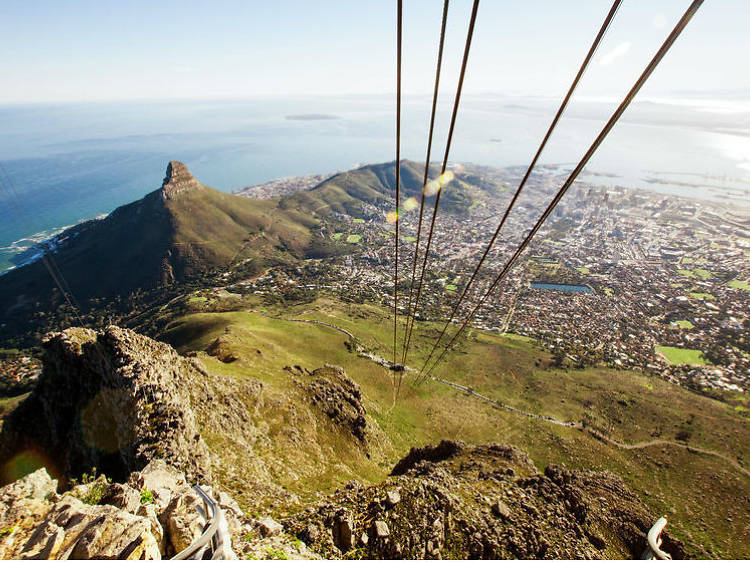 Get Your Guide
What is it? The clue's in the name. A trip up this iconic landmark is absolutely worth your time. The more energetic may prefer to hike, but nobody's judging if you plump for the cable car.
Why go? The views are simply spectacular (though be warned that cloud cover – known locally as the tablecloth – can swoop in very suddenly and obscure the panorama completely). There's also a short circular walking route you can follow while you're up there.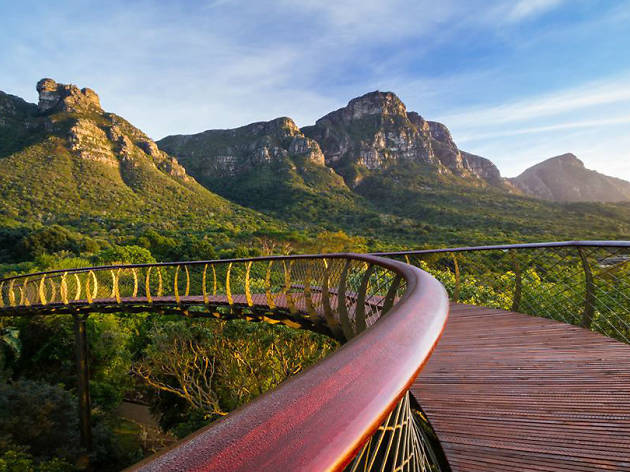 Adam Harrower
What is it? Some 1,300 acres of botanical garden sloping down from Table Mountain through Cape Town's leafy southern suburbs. The Tree Canopy Walkway (also known as 'the Boomslang', or tree snake) provides an elevated spot perfect for bird-watching and selfie-snapping. Don't miss the protea garden, dedicated to South Africa's national flower.
Why go? There aren't many places to sit back and soak up some sunshine in Cape Town's city centre – and certainly none quite this lush. Check the events schedule before you go if you want to catch a trail run, craft market or the Summer Sunset concert series.
What is it? The largest collection of contemporary African art on the continent features works from all over the diaspora. London-based architect Thomas Heatherwick outdid himself in converting an abandoned grain silo into 80 galleries.
Why go? The works speak for themselves. Check out the Afro-futurist goggles by Cyrus Kabiru, anti-patriarchal needlework by Ghada Amer, oil portrait by Kehinde Wiley, and cowhide sculptures by Nandipha Mntambo.
Get Your Guide
What is it? A sandy stretch of shoreline on the Cape Peninsula with rocky outcrops and wild waves. Not so good for lounging on or swimming in, but makes for a wonderful coastal walk. The main draw is the colony of wild African penguins.
Why go? Didn't you hear? There are penguins. They waddle, they swim, they squawk at each other, they smell a bit weird. And they're here in their hundreds.
Robben Island Museum
What is it? Nelson Mandela served most of his 27-year sentence in the prison here, along with hundreds of other political detainees. It's now a Unesco world heritage site.
Why go? The Robben Island Prison museum is a site of major – if horrific – historical importance. Just shy of 7km from the Cape Town coast, visitors are welcome on pre-booked tours. Former inmates provide part of the tours, offering direct insight into what it was really like during the struggle against apartheid.
Kaeli Justus
What is it? An achingly trendy and wildly popular Saturday food market in Woodstock's Biscuit Mill development, now home to dozens of independent businesses. It's peak gentrification, but there's no ignoring the quality of what's on sale.
Why go? The sheer variety of influences on South Africa's cuisine is showcased at Neighbourgoods. Expect to snack your way through everything from biltong to Black Forest gâteau via fresh juices, coffee and craft beer.
Debbie Knighton-Fitt
What is it? This cutesy suburb has a colourful selection of shops along its seafront which mainly sell things that you don't exactly need, but really want. The café scene is also excellent, so it's a leisurely place to spend an afternoon pottering around.
Why go? You can definitely fit a few antiques or knick-knacks in that suitcase, so Kalk Bay Vintage is worth seeking out. And make like a local by having fish and chips from Kalky's for tea.
What is it? An understated art museum showcasing a private family collection in a beautiful setting deep in the southern suburbs.
Why go? Art lovers will appreciate the permanent and temporary exhibitions, which have so far set the bar high by featuring some of South Africa's best-known artists. The outdoor sculpture garden, set below the mountains, makes for an excellent aimless ramble.
Monkey Biz
What is it? A non-profit shop set up by South African artists that provides work for local women working in traditional beadwork. Their bold creations – everything from tiny worry dolls to life-size porcupines – are totally spectacular.
Why go? The beaded sculptures are always outlandish (don't be surprised if the zebras are rainbow-striped) and made with considerable skill. Buy souvenirs to take home knowing you've helped hundreds of women support their families and gain some independence.
Publik
What is it? A chic but very approachable bar that stocks an Aladdin's cellar of unusual wines, mostly low-intervention. The food menu of seasonal small plates makes it doubly hard to leave.
Why go? The Western Cape's wines are plentiful, affordable and among the world's best, so you'd be a fool not to make the most of being so near the vineyards. Also, Publik is a great place from which to experience the classily cool district of Tamboerskloof.
Hein van Tonder
11. Chinchilla Rooftop Bar
What is it? The beach-centred Camps Bay suburb is one of the wealthiest in the country, and the top choice for a deservedly spenny sundowner.
Why go? If your preferred tipple is 'a bottle of Grey Goose for the table' then you'll fit right in at Chinchilla, a rooftop bar with sandy, palm tree-speckled vistas on all sides. If it's not, this is the most extraordinary people-watching spot in town.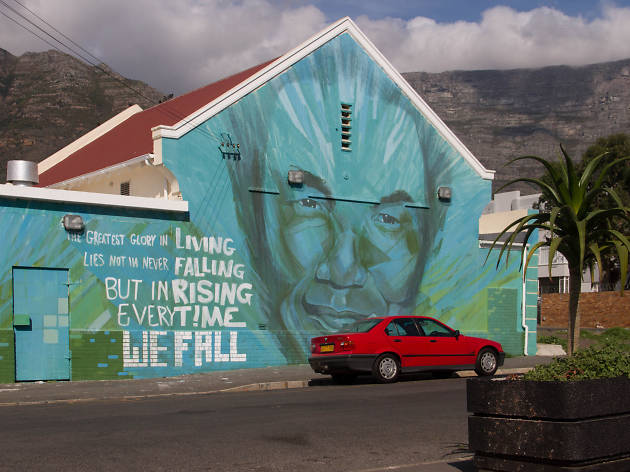 Photograph: Caroline Léna Becker / Flickr
What is it? Some call it gentrification, others say it's the capital's most exciting emerging art space. Either way, this neighbourhood is full of breathtaking public artworks. It seems like there's a mural on every block.
Why go? Cape Town's tough anti-graffiti laws mean there's less public art than you might otherwise expect throughout the city. Come here to see the Capetonian landscape at its most vibrant.
What is it? Hike, cycle or drive to the top of this peak with 360-degree views of the City Bowl and the bay.
Why go? Views, views, views. The sunsets are here are phenomenal, and a favourite for locals and visitors alike. If you're the sort whose favourite shop is Decathlon do also consider adding the route up Lion's Head to your holiday plans.
Discover Antiques
What is it? Browsing the dinky cafés, boutiques and vintage shops on Long Street is a classic way to spend an afternoon in Cape Town. Its row of pretty Victorian buildings brings together traditional African crafts, spiritual trinkets and trendy bars in a way that makes it a great introduction to the city as it is right now.
Why go? Souvenirs aren't all you'll stuff your suitcase with after browsing the treasures available along the Long Street Antique Arcade, the vintage clothes at Mungo and Jemima, and the coffee from Rcaffe.
And here's where you should eat...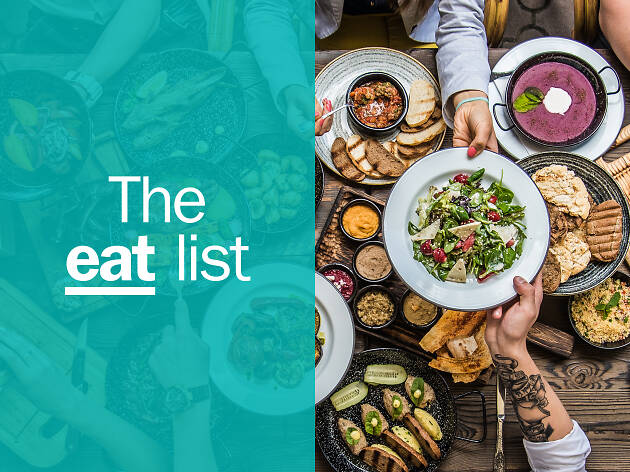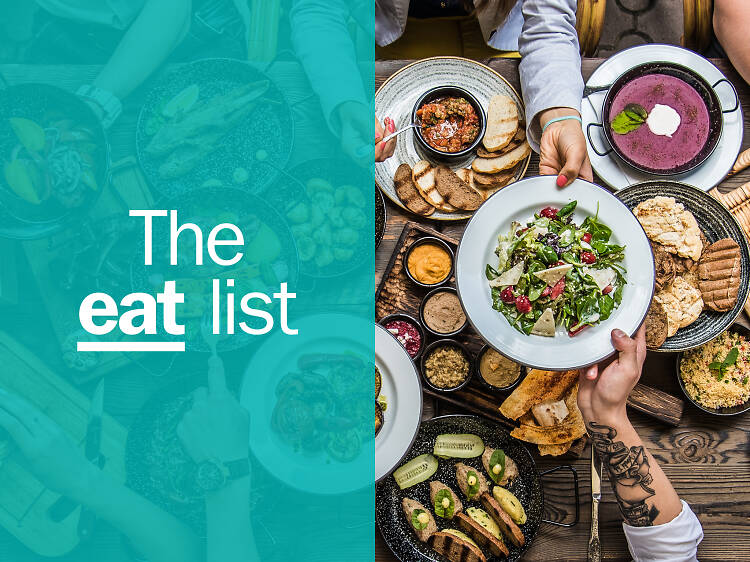 Capetonians love to eat, and visitors love to eat in Cape Town. But if there's one thing you shouldn't miss? The classic takeaway Gatsby sandwich, which is so long and overstuffed with slaap chips and polony that sharing is essential.
Best selling Time Out Offers