12 incredible hotels in Cape Town
Cape Town's best hotels are as diverse as its mountain-to-beach landscape. Want to feel like you're out on safari while in the city? No problem. Looking for a historic estate property off the city's wine route? You got it. Need the most bang for your buck before checking out the local Airbnbs? Done. The Mother City has everything from chain high rises in the bustling Central Business District to bespoke boutiques along the beachfront, plus great budget-friendly options along the way. The range of rates here stretches wide, with five-star hotels charging anywhere from under $200 to over $1,000 a night. Whatever experience you're after or whatever budget you're on, here are the best hotels in Cape Town for you to check out, before you check in.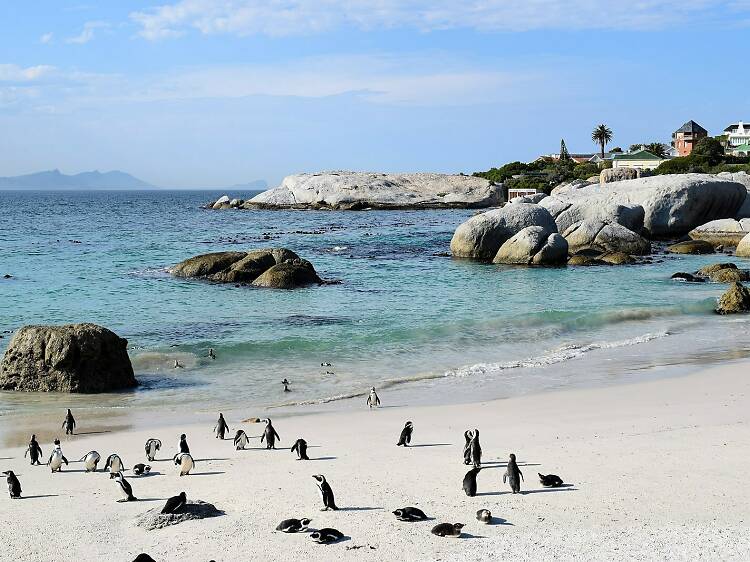 The 10 best Cape Town beaches
Beach life is big in Cape Town (one of the top things to do in the city, no doubt), despite the fact water temperatures range from chilly to frigid. Still, you'll see surfers riding waves, divers exploring underwater wonders, and enough sea life to satisfy shore snorkelers—and then there's the sand. As of 2018, Cape Town led the country with the highest number of Blue Flag beaches, an international designation awarded to beaches that meet high standards for quality control. Simply put, these are considered the best of the best in terms of environmental education, safety, service facilities, and water quality. While quality control is always a nice barometer, it's not the only one. We can testify that some of the best beaches are ones less developed or that offer experiences you'll be hard-pressed to find anywhere else—plus lots of top restaurants, hotels and markets nearby. No matter where you throw down your towel, prepare to be dazzled with spectacular mountain views, picture-worthy turquoise waters, and dramatic beachfronts boasting tide pools, marble boulders, and insane sunsets.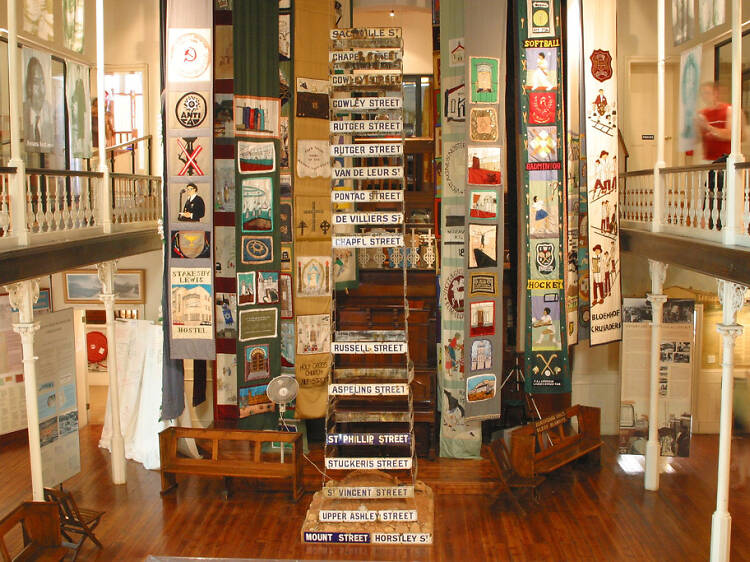 The top 10 museums in Cape Town
The beauty of South Africa is in its diversity; they don't call it the rainbow nation for nothing. There are 11 official languages, thousands of years of human history, and a unique spread of biodiversity and stunning beaches that stretch from Cape Point to Kruger. For many, Cape Town has it all—it's an urban, international oasis with tons of cultural things to do, from craft markets to world-class restaurants, surrounded by nature, art, and history. This multifaceted city is best viewed through the different lenses of her world-class and specialty museums; and whether you're looking to explore cultural heritage, get interactive, take in ancient or contemporary art, or gain insight into the life of Capetonians today, there's a museum for that.