"CHGO DSGN" introduces us to the city's best designers
Curator Rick Valicenti walks us through the Chicago Cultural Center's eclectic new exhibit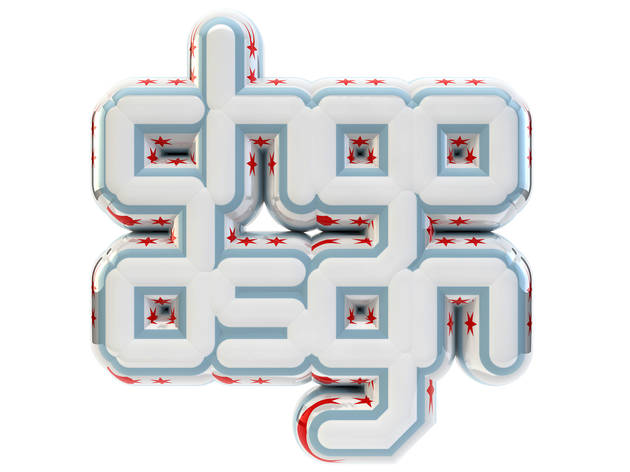 1/10
"CHGO DSGN: Recent Object and Graphic Design" runs May 30-Nov 2 at the Chicago Cultural Center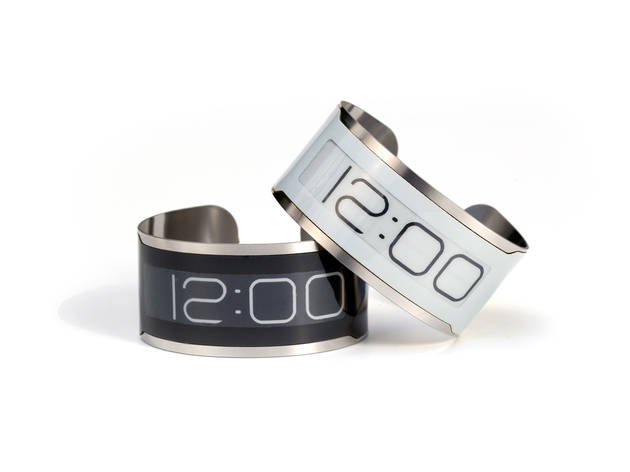 2/10
Photograph courtesy of the artist and CHGO DSGN
"CST-01 Wristwatch", Central Standard Timing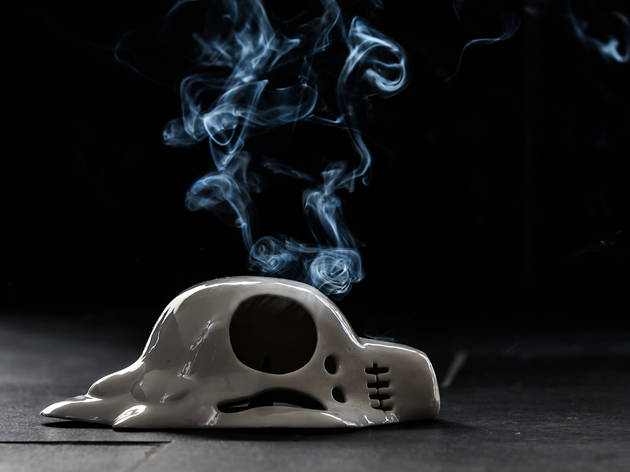 3/10
Photograph courtesy of the artist and CHGO DSGN
"Vibes Melt Down 2043", Cody Hudson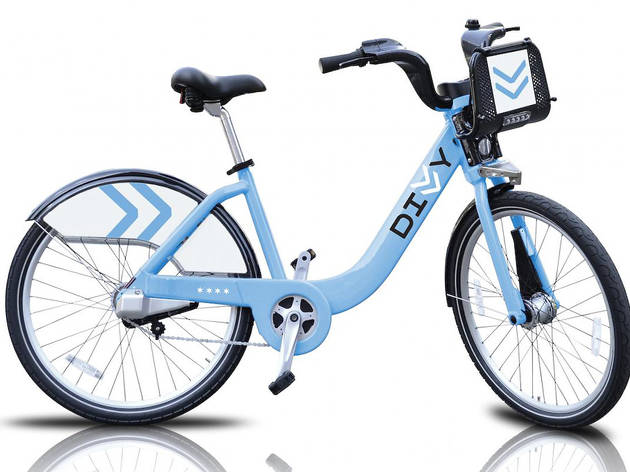 4/10
Photograph courtesy of DIVVY
DIVVY bike naming and graphic identity program, by IDEO and Firebelly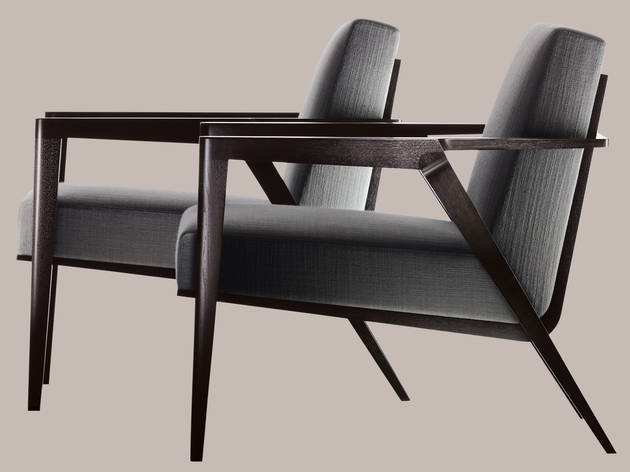 5/10
Photograph courtesy of the artist and CHGO DSGN
"Odense Chair", Holly Hunt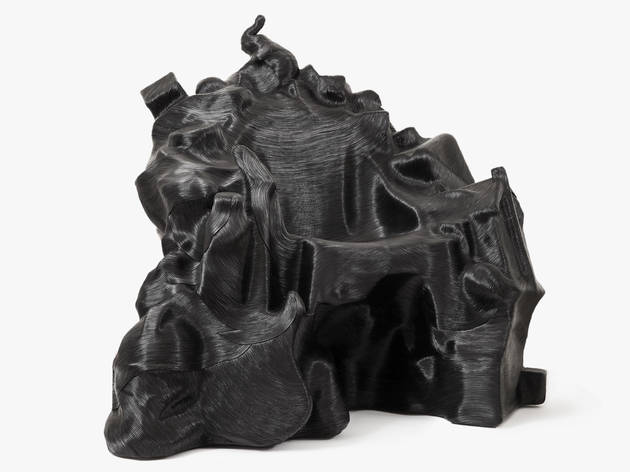 6/10
Photograph courtesy of the artist and CHGO DSGN
"Leather Chair", Jay Sae Jung Oh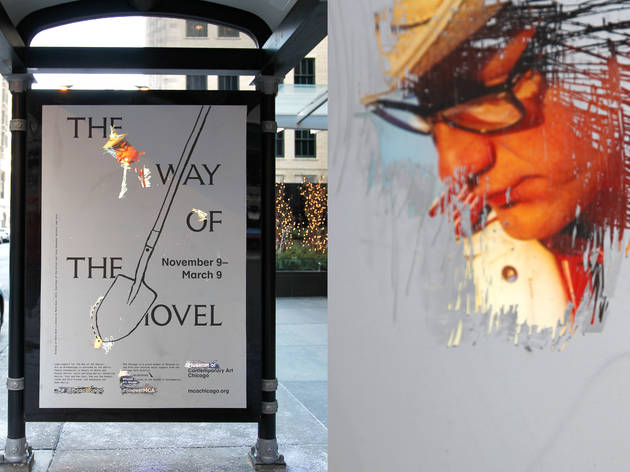 7/10
Photograph courtesy of MCA Chicago
"The Way of the Shovel Scratch-off Poster", Romain André and Michael Savona, shovel illustration on the top layer by Mark Dion, uncovered photograph by Tony Tasset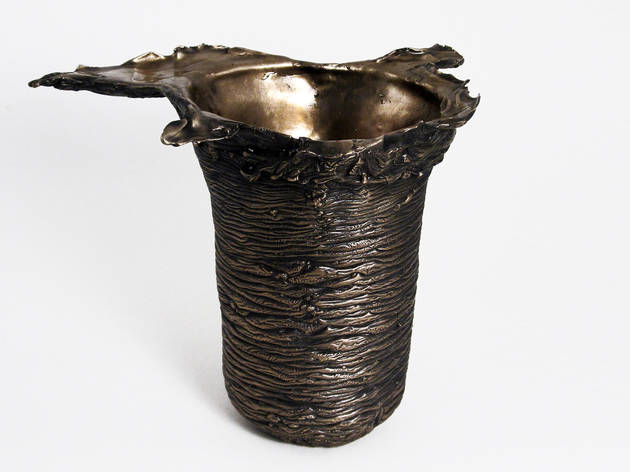 8/10
Photograph courtesy of the artist and CHGO DSGN
"Ice Cast Vessels, Collection WEST", Steven Haulenbeek
9/10
Photograph courtesy of the artist and CHGO DSGN
"RX Made Wall Clock", Strand Design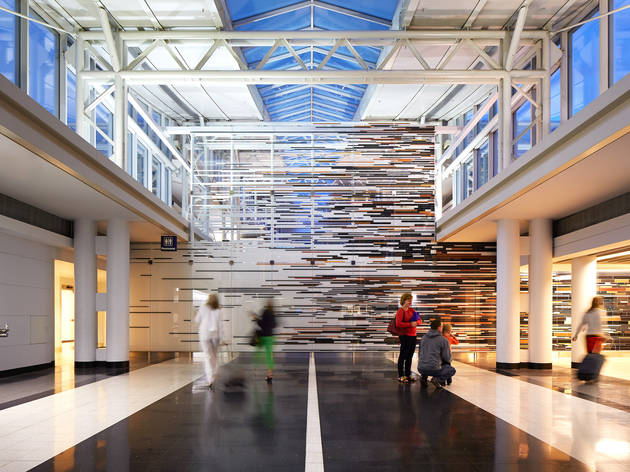 10/10
Photograph: Steve Hall
"O'Hare Terminal 5 Murals", Thirst
Chicago is a designer's dream, filled with evocative architecture in addition to numerous art museums and public installations. "CHGO DSGN: Recent Object and Graphic Design", a free exhibition at the Chicago Cultural Center opening on May 30, explores the work of more than 100 designers who are currently working in the city. When Rick Valicenti—founder and design director of communication design firm Thirst—began putting together the exhibit, he sought out local designers whose work is pushing the envelope. Valicenti explained, "In this particular exhibition I was looking for those designers who demanded more of themselves and the practice of design and were not willing to settle for less."
"Everyone feels that they know something about design, but they fail to recognize that every experience they have is designed on some level," Valicenti told us, "Manmade experiences are all designed experiences—every word we read, every piece of type we see, every app we use." Featuring everything from ornamental furniture to Threadless t-shirts, "CHGO DSGN" stresses the importance of innovative design while celebrating the region's creative spirit.
We spoke with Valicenti about the stories behind some of the exhibit's most interesting pieces. Here he walks us through: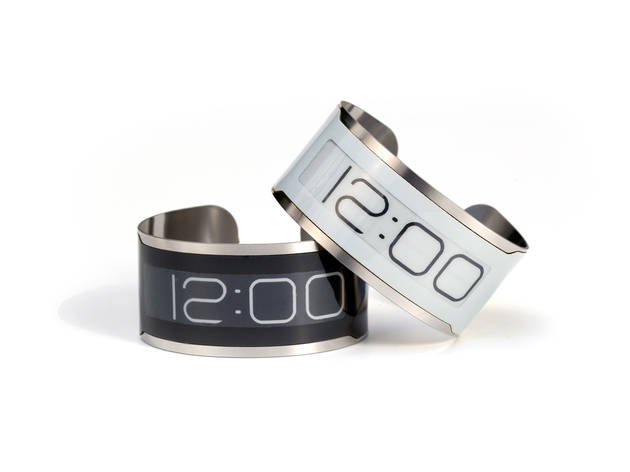 Photograph courtesy of the artist and CHGO DSGN
made by Central Standard Timing
"It's a sexy piece of design. In a world where we really don't need another watch—where our phones are cameras, tape recorders, watches and alarms—we still love to have the jewelry and the ease of use attached to our wrist. This particular design uses the new e-paper technology. It has a beautiful custom font and it's the world's thinnest watch. If I had to wear a bracelet that had functionality, this would be the one I'd wear."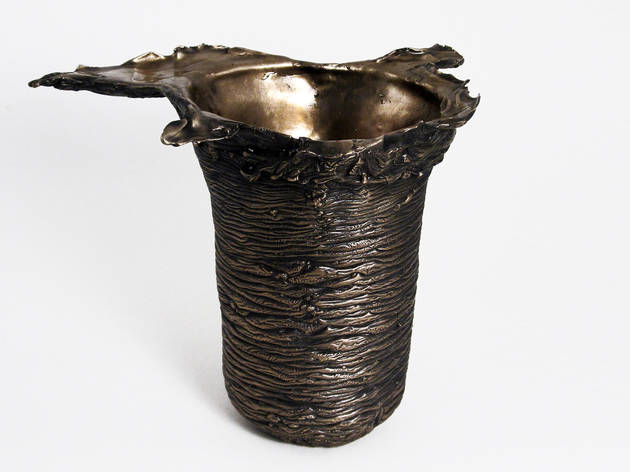 Photograph courtesy of the artist and CHGO DSGN
made by Steven Haulenbeek
"I was in Steven's studio in the middle of the Polar Vortex and he opened up a window. On the roof of the story below him, he's got big buckets filled with frozen water. He goes out onto the roof, takes a hammer and a chisel and he begins to cut a hole in the ice. In that hole, he places hot wax and as the wax goes in, two things happen: It quickly melts the ice that it comes in contact with, and as it does it forms this very interesting natural surface. As the wax starts to solidify, the ice around it has already started to expand because of the heat. Once the wax is a little more firm, he lifts it out and he's got a beautiful form that is ready to be cast in a lost wax process."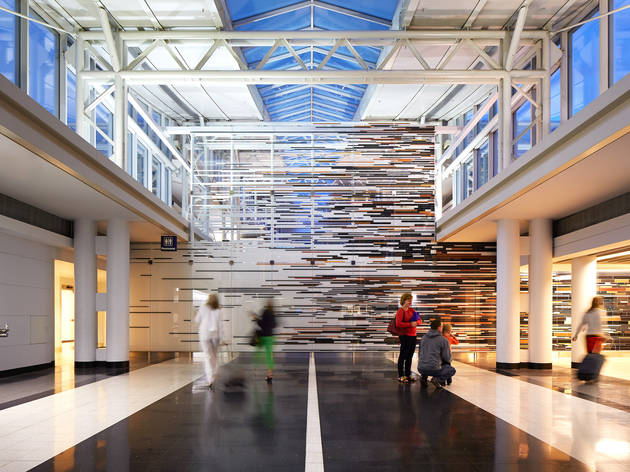 Photograph: Steve Hall
made by Thirst
"Because this is essentially the largest and most permanent project included in the exhibition, we're presenting it as if it's the smallest piece in the show—as a single photograph. It's too big of an artifact to serve it in any other way. A section of the glass wasn't recognizable enough—only a designer would know what it was. We decided to acknowledge the work so that anybody who is traveling internationally and happens into the Cultural Center on their way back to the airport will recognize the mural."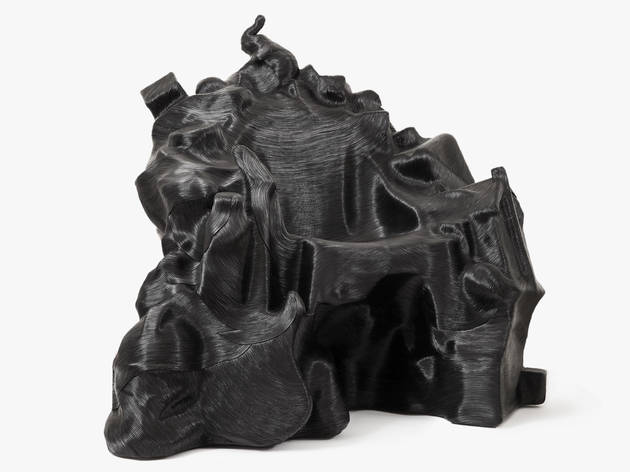 Photograph courtesy of the artist and CHGO DSGN
made by Jay Sae Jung Oh
"[This piece is] unusual in its form and loaded with emotional triggers. The work that Jay Sae Jung Oh does is sensitive to the households and the artifacts that we surround ourselves with at home. Objects like a cat figurine and a flower vase have been collaged together and bound with jute fiber and wrapped with leather. There is functionality related to the chair accompanied by an aura of emotional triggers that surround it. It's visceral; it's emotional; it's beautiful."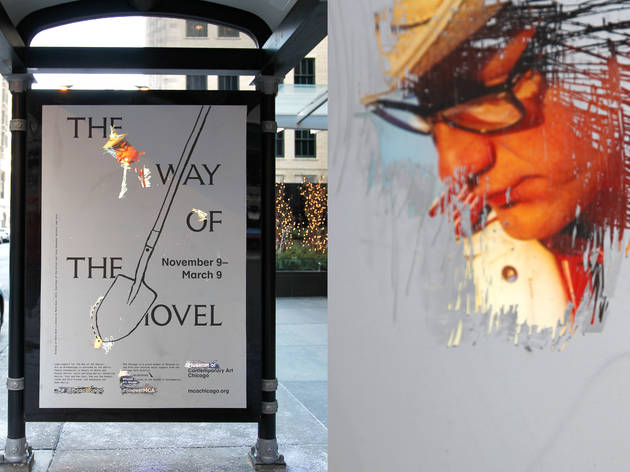 Photograph courtesy of MCA Chicago
The Way of the Shovel Scratch-off Poster
made by Romain André and Michael Savona
"The MCA was having a show and they were promoting it with four bus cards throughout the city. Bus cards are usually behind a piece of plexiglass and rear illuminated. Since the show was about the relationship between art and archeology, they took the lottery ticket coating and covered a portrait by Chicago artist Tony Tasset. I think they just put it there without the plexiglass and the public recognized the surface and some went up and touched it. We have a replicated illuminated case housing one of the four posters that were actually out on the street."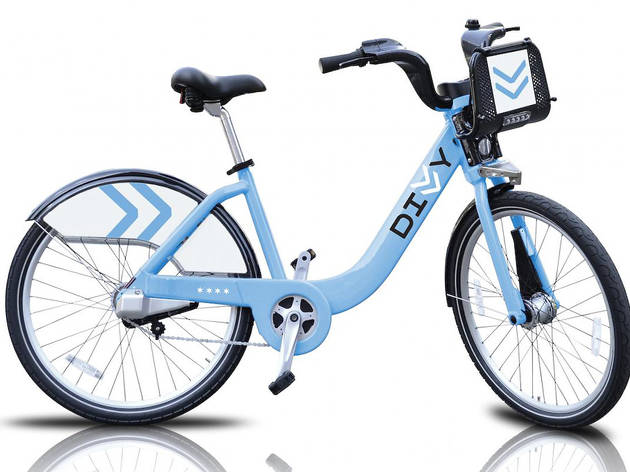 Photograph courtesy of DIVVY
Divvy bike naming and graphic identity
made by IDEO and Firebelly
"Of all the bike programs nationwide, Chicago's has the most peculiar name. I was curious about where this name came from, so I went to the designers. IDEO was responsible for the nomenclature and the research, while Firebelly was responsible for the graphic component. I asked them to make a short video that requires no sound but explains the entire process in about three minutes. It is displayed on a monitor underneath an actual Divvy bike. I want the public to fully understand what the designers' role was. You'll see other name options, other design options related to the word 'Divvy' and the different color schemes that were considered."
More to explore