Time Out Market Chicago
Everything you need to know about Time Out Market Chicago—the best of the city under one roof
The Market
Eateries in the market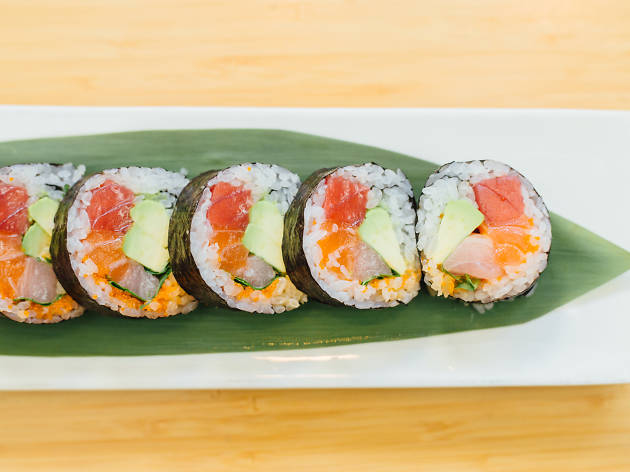 Arami
There are few things on this planet that are more satisfying than pristine raw fish. We're talking about the kind of stuff that practically melts on your tongue and tastes like fresh, open waters. At Ty Fujimura's sushi palace in West Town, the menu revolves around that level of quality. The seafood here is wrapped in warm, toothsome rice and crunchy, toasted nori—creating the perfect mélange of texture and temperature. For Time Out Market, Fujimura pored over Arami's past and present menus to create an all-star lineup of fish-filled rolls to cure all your sushi cravings.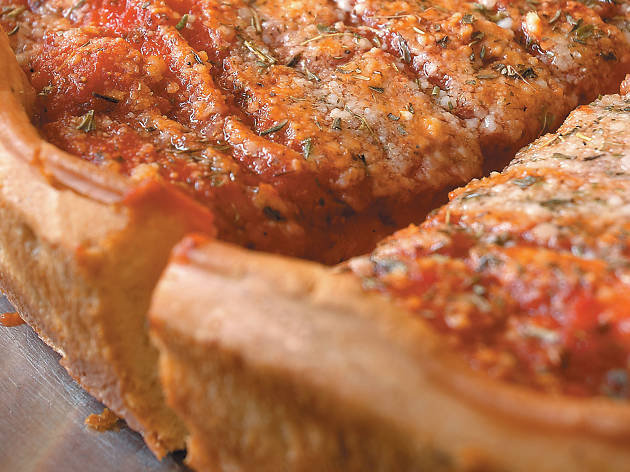 The Art of Pizza
What makes Art Shabez's slices stand out in a bona fide pizza town like Chicago? Sure, the gooey mozzarella, fennel-flecked Italian sausage and market-fresh veggies are all stellar, but the real star of the show is the fan-favorite red sauce, which bursts with vine-ripened tomatoes, fresh oregano and basil, and a faint hint of red pepper. Luckily for us, the stuff is slathered all over every pie. The Art of Pizza has elevated itself to the status of an institution, making it an essential for anyone who claims to be a pizza aficionado or for anyone who loves pizza, which is everyone.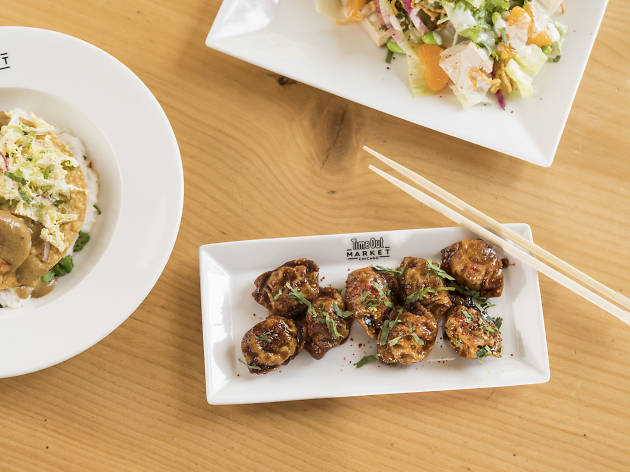 Bill Kim
Born in Seoul and raised in Chicago, chef Bill Kim's earliest food memory is standing at his mother's side, grinding sesame seeds with a mortar and pestle. Back when his career first started, Kim immersed himself in French cuisine, with guidance from industry heavyweights like Jean Banchet and Charlie Trotter. These days, he's developed a signature style all his own, dispensing a hit list of border-blending, Asian-inflected treats, such as the belly-warming udon soup and pillowy dumplings, which are so addictive, you'll wish you had ordered double—save yourself the wanting and just do it.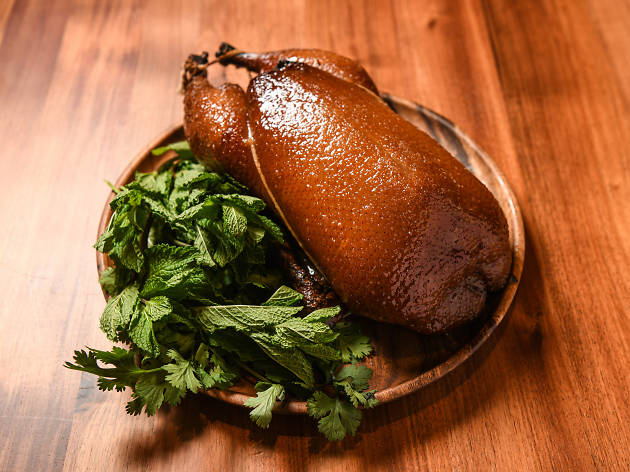 Brian Fisher
So, you're new to this whole fine-dining thing, eh? This is an excellent place to start. Chef Brian Fisher drops pretension in favor of approachability, offering a menu full of familiar ingredients that have been gussied up into something extra special—no ego included. At Time Out Market Chicago, he introduces diners to an all-new lineup of Asian-inspired recipes, like flaky croissants packed with hunks of tangy Korean barbecue. But the star of the show is the juicy whole-roasted duck, available daily in incredibly limited quantities, so snag one if you can.
Browse all eateries
The best of Time Out Market Chicago