Time Out Market Chicago
Everything you need to know about Time Out Market Chicago—the best of the city under one roof
The Market
Eateries in the market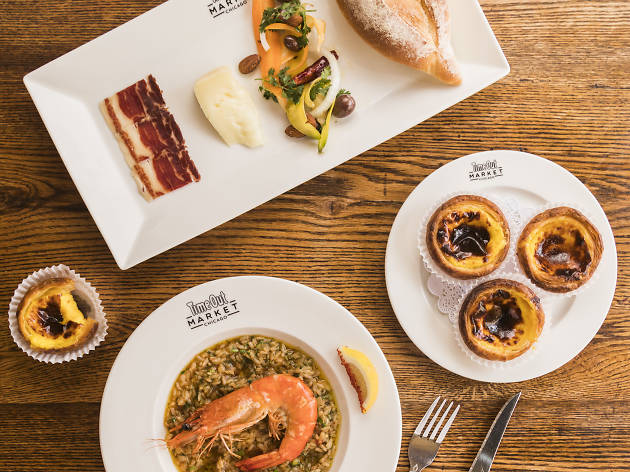 Abe Conlon
James Beard Award winner Abe Conlon's cooking career began when he was just 15 years old—around the same time the rest of us were just eating what we could microwave. After years of working under the world's top culinary leaders, he and Adrienne Lo opened Fat Rice in Logan Square in 2012, transporting Chicagoans to Macau, China. Here, as a tribute to Time Out Market's origins in Lisbon, Conlon creates rustic, hearty dishes inspired by his travels to the Portuguese mainland. Whatever you do, don't leave without a pair of custardy pasteis de nata (egg tarts).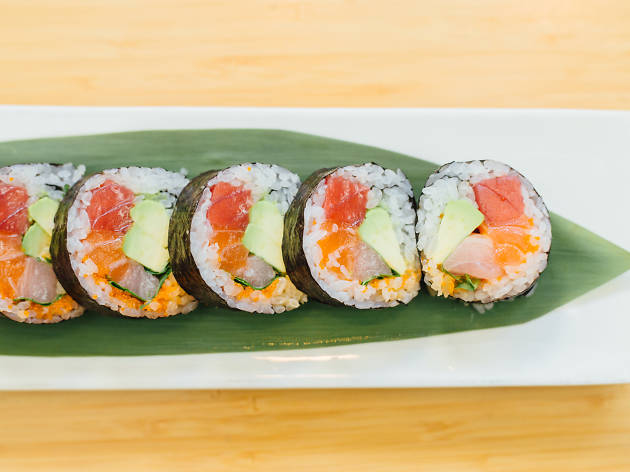 Arami
There are few things on this planet that are more satisfying than pristine raw fish. We're talking about the kind of stuff that practically melts on your tongue and tastes like fresh, open waters. At Ty Fujimura's sushi palace in West Town, the menu revolves around that level of quality. The seafood here is wrapped in warm, toothsome rice and crunchy, toasted nori—creating the perfect mélange of texture and temperature. For Time Out Market, Fujimura pored over Arami's past and present menus to create an all-star lineup of fish-filled rolls to cure all your sushi cravings.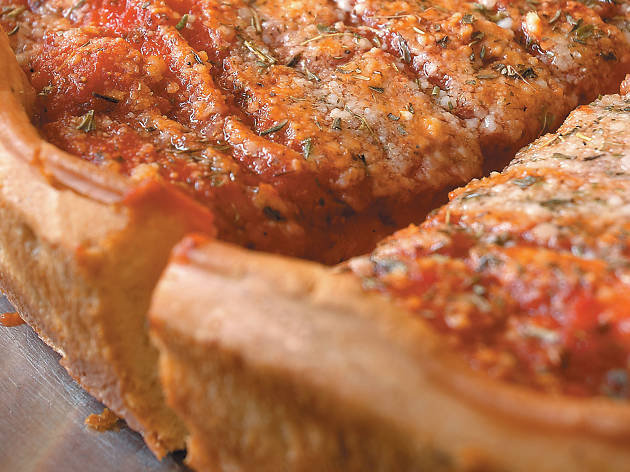 The Art of Pizza
What makes Art Shabez's slices stand out in a bona fide pizza town like Chicago? Sure, the gooey mozzarella, fennel-flecked Italian sausage and market-fresh veggies are all stellar, but the real star of the show is the fan-favorite red sauce, which bursts with vine-ripened tomatoes, fresh oregano and basil, and a faint hint of red pepper. Luckily for us, the stuff is slathered all over every pie. The Art of Pizza has elevated itself to the status of an institution, making it an essential for anyone who claims to be a pizza aficionado or for anyone who loves pizza, which is everyone.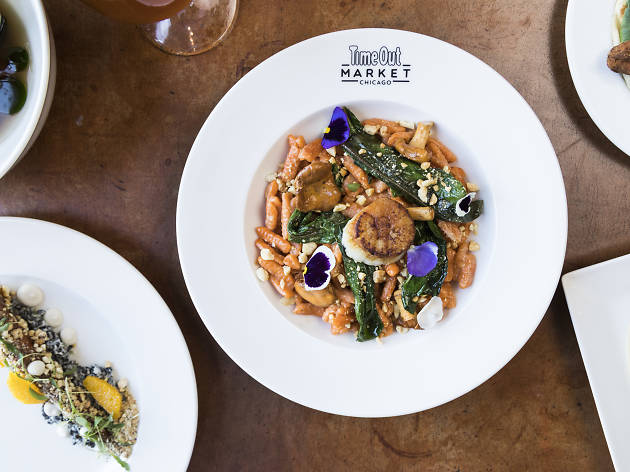 Band of Bohemia
Armed with the admirable mission to upgrade classic brewpub grub, Alinea vets Michael Carroll and Craig Sindelar turned heads when they left the fine-dining powerhouse to open Band of Bohemia, in Ravenswood, in 2015. With their all-star team, the duo serves up mind-blowing beers and flavor-packed dishes, like the signature eggplant naan with creamy Old Bay aioli and punchy sport peppers. But perhaps we've buried the lead: Band of Bohemia was the world's first brewpub to earn a Michelin star, which it has retained since 2016.
Browse all eateries
The best of Time Out Market Chicago