Ital - Dream On | Album review
Former D.C. punk dissects Detroit techno.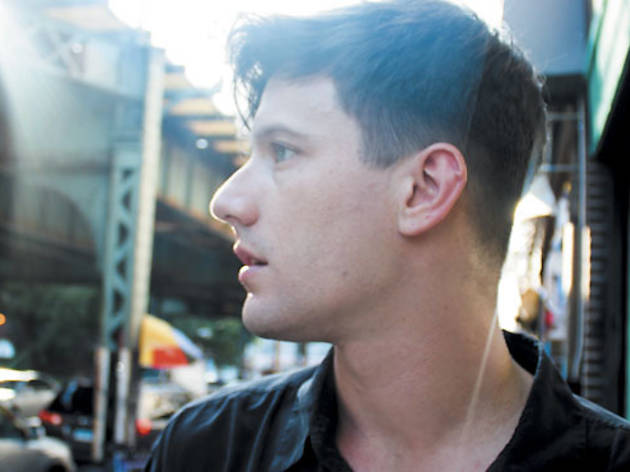 Long ago, the euphoric all-night boogie of disco was answered with the chilly futurism of Detroit techno and a dystopia often inferred (by British music writers) not so much from the beats themselves but from the context of crumbling Motor City and the RoboCop-esque cultural scene of the '80s. But while techno was starkly beautiful, it wasn't always future-phobic—witness the entire career of sci-fi lover Jeff Mills.
Dream On, the second LP from Ital, a.k.a. Daniel Martin-McCormick, shows a newfound love for house and techno, but the result is experimental head music rather than the body movers of a big-time Euro producer. That might be because the D.C.-bred, Brooklyn-based Martin-McCormick came up through noise-punk in bands like the rhythmic, D.C.-based Black Eyes and Mi Ami (the latter of which is still a going concern). Those outfits inevitably contribute to a sense of claustrophobia that's distinctive but artfully wrought. "Boi" recalls Detroit classics with jazzy off-time notes tucked in the background, while a repeating vocal loop ("happy boy") makes it ADD hectic. The epic "Despot" opens with a stuttering early rap rhythm but cruises on synths and beats worthy of an '80s thriller scored by a krautrock band.
Martin-McCormick's vision turns out to be one of present dystopia more than future shock; rather than fit neatly into a genre, he uses conventions of dance music to comment on tech culture. He dryly sampled Lady Gaga on the lead track of his previous album, Hive Mind, and his music isn't anchored to a digital grid, which gives Dream On a slippery, organic feel without losing the dance-floor utility entirely.
Ital plays Empty Bottle Sunday 27.