The 20 best Christmas films ever, just in time for the holidays
We're making a list, checking it twice, of the best Christmas films of all time, from the classics to Elf.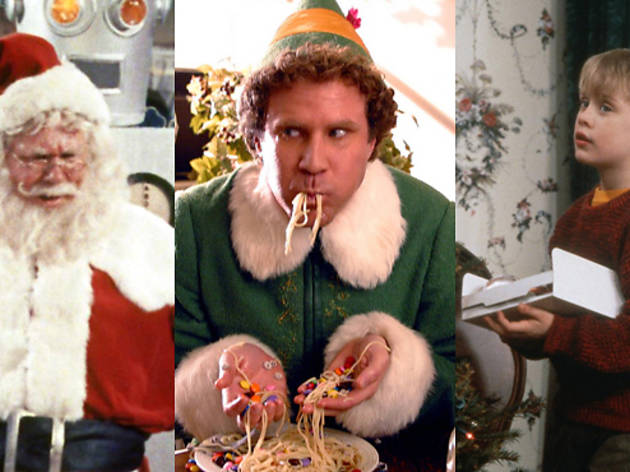 1/21
'Tis the season to make ranked lists, so we thought we'd take the reindeer by the horns and sift out the best Christmas films of all time, the ones that give you a lump in the throat. Naturally, our list includes both the naughty and the nice—you'll find Jimmy Stewart on it, but he might have to wait in line behind Bad Santa's Billy Bob Thornton. One small note: We simply had to add in classic TV specials, not technically movies, yet often superior to them. Seasons greetings from Team Film, and may your Netflix queue be stuffed with goodies. Click the right arrow on the image above to see our best Christmas films.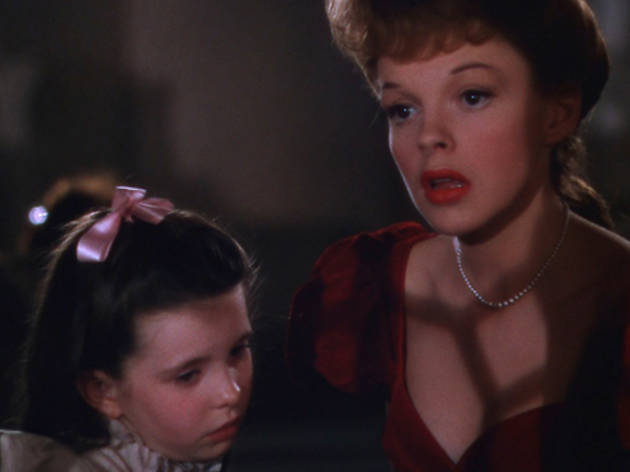 2/21
20. Meet Me in St. Louis (1944) A film for all seasons, Vincente Minnelli's classic drama about a year in the life of an early-20th-century American family has one of the most indelible yuletide scenes on film: Judy Garland cheering up a teary-eyed Margaret O'Brien with her soul-searing rendition of "Have Yourself a Merry Little Christmas."—Keith Uhlich  Watch this Christmas film now on iTunes Watch this Christmas film now at Amazon Instant Video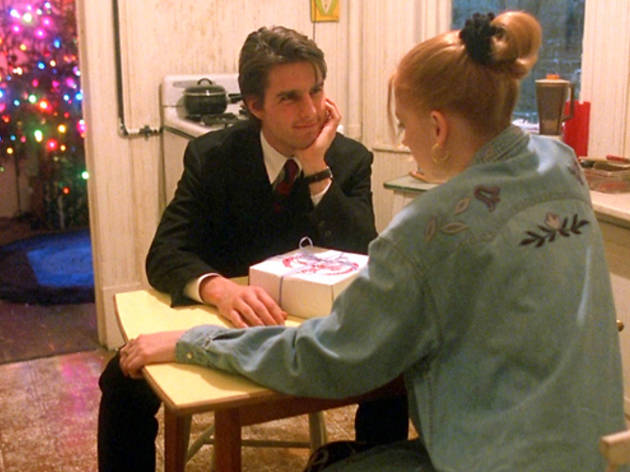 3/21
19. Eyes Wide Shut (1999) Better known for its orgies and Cruise-on-Kidman psychodrama, Stanley Kubrick's final film is also, distinctly, a perverse Christmas tale. Tinseled trees dot several interiors, the whole plot's about wish fulfillment and the last scene takes place in a toy store.—Joshua Rothkopf  Watch this Christmas film now on iTunes Watch this Christmas film now at Amazon Instant Video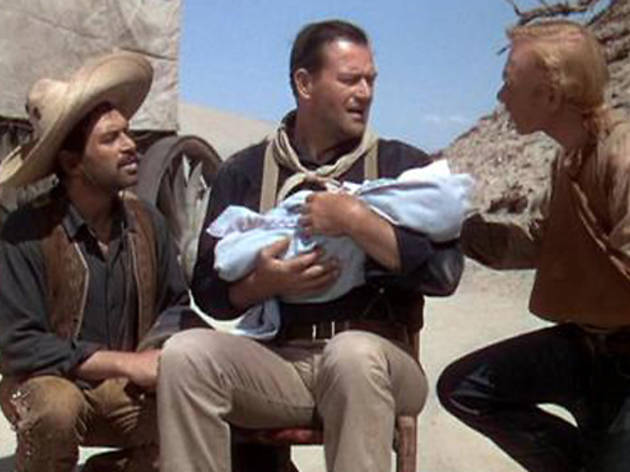 4/21
18. 3 Godfathers (1948) Outlaws John Wayne, Harry Carey Jr. and Pedro Armendáriz must deliver an infant to the frontier town of New Jerusalem on, yes, Christmas Day. Only John Ford could successfully channel the holiday spirit through a horse opera, and his retelling of the magi parable—in which the Duke brings Christianity to the Wild West—is an underrated gem.—David Fear  Watch this Christmas film now on iTunes Buy this Christmas film on Amazon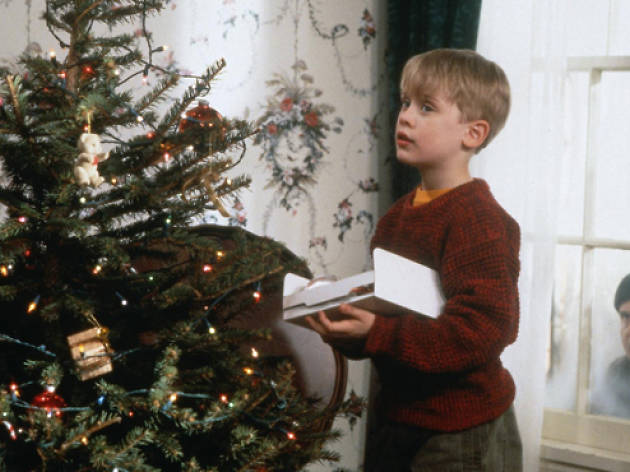 5/21
17. Home Alone (1990) Accidentally left by himself for Christmas, precocious tyke Kevin McCallister (iconic child star Macaulay Culkin) protects his suburban home from a bumbling pair of thieves—in between binging on junk food and violent movies. With this surprise blockbuster, director Chris Columbus (and screenwriter John Hughes) fulfilled every eight-year-old's family-begone! fantasies.—Keith Uhlich  Watch this Christmas film now on iTunes Watch this Christmas film now at Amazon Instant Video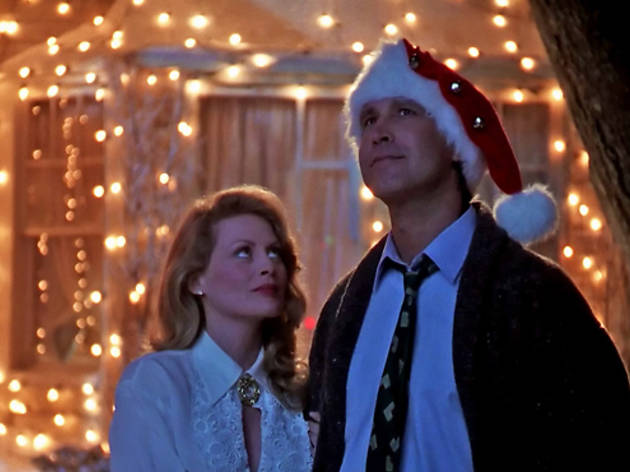 6/21
16. National Lampoon's Christmas Vacation (1989) They previously leveled the American Midwest and Europe, so for the hilarious third installment in the Chevy Chase–starring comedy series, the Griswold clan plays it safe by staying home for the holidays. Disaster comes anyway, in the form of squirrel-infested Christmas trees, holiday dinner misadventures and Cousin Eddie's overflowing septic tank.—Keith Uhlich  Watch this Christmas film now on iTunes Watch this Christmas film now at Amazon Instant Video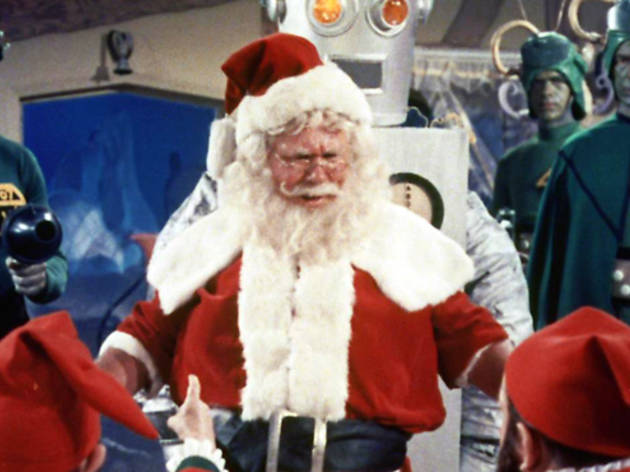 7/21
15. Santa Claus Conquers the Martians (1964) Martian children complain about not celebrating Christmas. So their parents do what any self-respecting extraterrestrials would: kidnap the jolly old elf. This so-bad-it's-great Z-movie has become a seasonal camp classic, but its message that the holiday's appeal is literally universal resonates despite all the ridiculousness.—David Fear  Watch this Christmas film now at Amazon Instant Video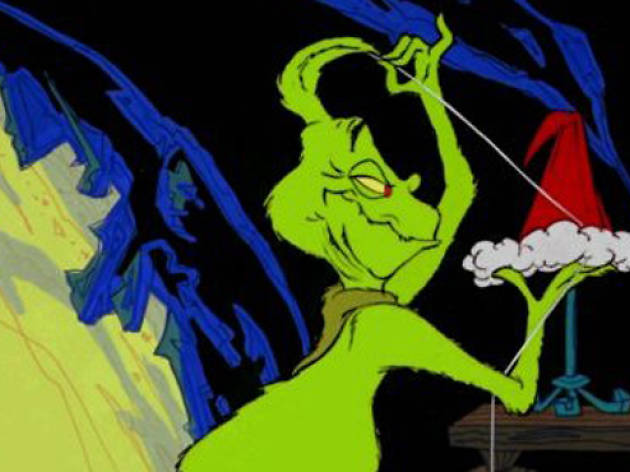 8/21
14. How the Grinch Stole Christmas (1966) Forget that ten-ton lump of coal starring Jim Carrey: This Chuck Jones–directed, Boris Karloff–narrated animated special is the only worthy adaptation of the Dr. Seuss fable about a cave-dwelling sourpuss trying to ruin the holidays for all the Whos down in Whoville.—Keith Uhlich  Watch this Christmas film now on iTunes Watch this Christmas film now at Amazon Instant Video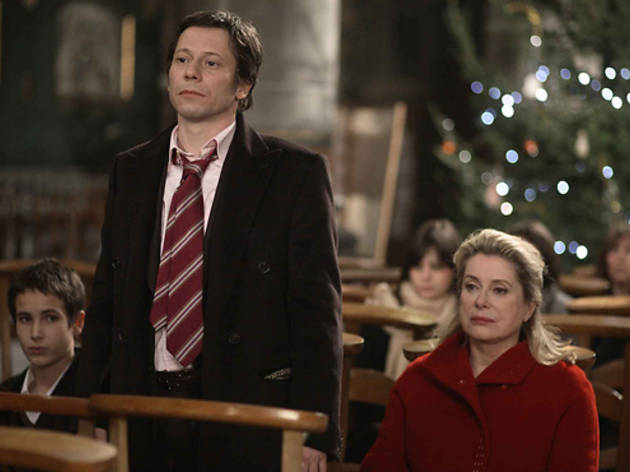 9/21
13. A Christmas Tale (2008) Seething with long-held resentments, an extended French family gathers for the holiday and, as the booze starts to flow, out come the knives. Don't expect figgy pudding and sentiment: Director Arnaud Desplechin is more interested in open wounds. Paradoxically, this is a great film to watch with your clan, who are undoubtedly in a better place.—Joshua Rothkopf  Watch this Christmas film now on iTunes Watch this Christmas film now at Amazon Instant Video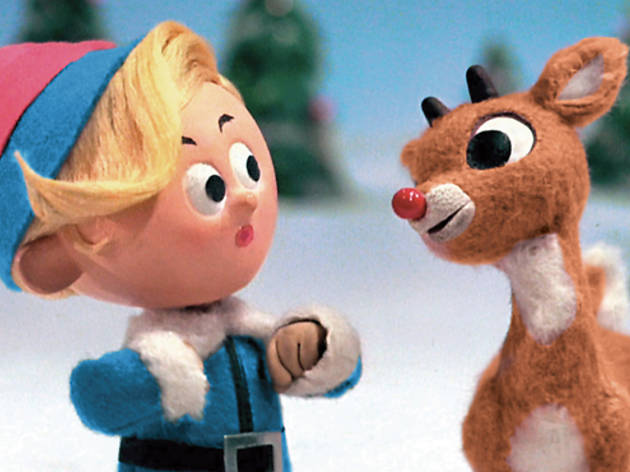 10/21
12. Rudolph the Red-Nosed Reindeer (1964) A television special, sure, but one that's impossible not to include, Rankin/Bass's stop-motion adventure wrings tears from nostalgic adults and wonderment from even the youngest viewers. The island of misfit toys will make your wrapping-paper-strewn floor seem like magical terrain.—Joshua Rothkopf  Buy this Christmas film on Amazon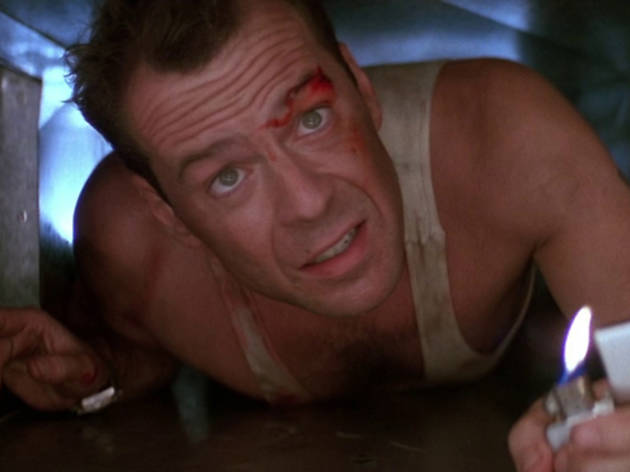 11/21
11. Die Hard (1988) As bad Christmas Eves go, few are worse than the one had by NYC cop John McClane (Bruce Willis), whose reconciliation with his estranged wife in an L.A. skyscraper is interrupted by a bunch of machine-gun-toting terrorists. Filled with killer set pieces and a memorably hissable villain (Alan Rickman), John McTiernan's crowd-pleasing action film is the hard-R gift that keeps on giving.—Keith Uhlich  Watch this Christmas film now on iTunes Watch this Christmas film now at Amazon Instant Video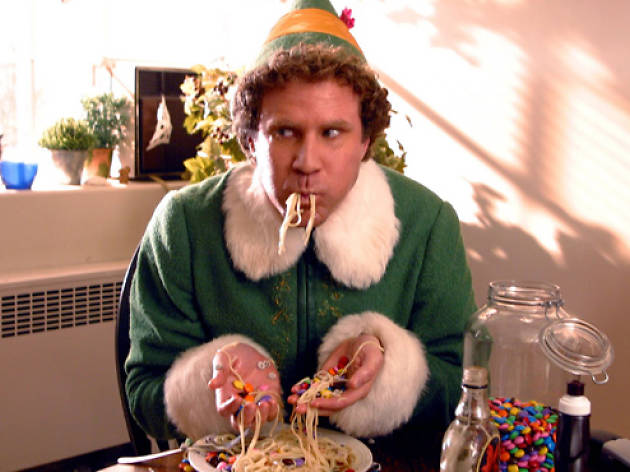 12/21
10. Elf (2003) Will Ferrell's overgrown-child persona hilariously complements this comedy about a guileless giant elf searching for his dad in NYC, but the film's focus isn't just on the funny bone. There's an abundance of heart and soul in the way the film cherishes holiday cheer; in a genre that's become generically saccharine, this is one modern Christmas movie that's genuinely sweet.—David Fear  Watch this Christmas film now on iTunes Watch this Christmas film now at Amazon Instant Video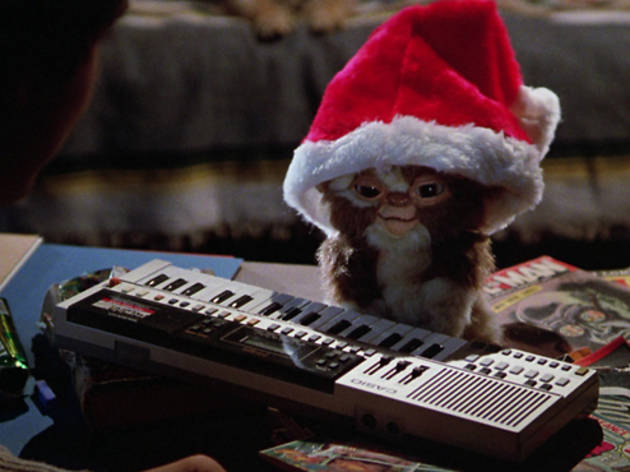 13/21
9. Gremlins (1984) Plenty of Christmas presents come with instructions, yet none are as ominous as the following: Never expose to bright light, never add water and, crucially, never feed after midnight. Joe Dante's horror-comedy turns a well-intentioned gift into a nightmare. Meanwhile, a traumatized Phoebe Cates tells the saddest Christmas story ever.—Joshua Rothkopf  Buy this Christmas film on Amazon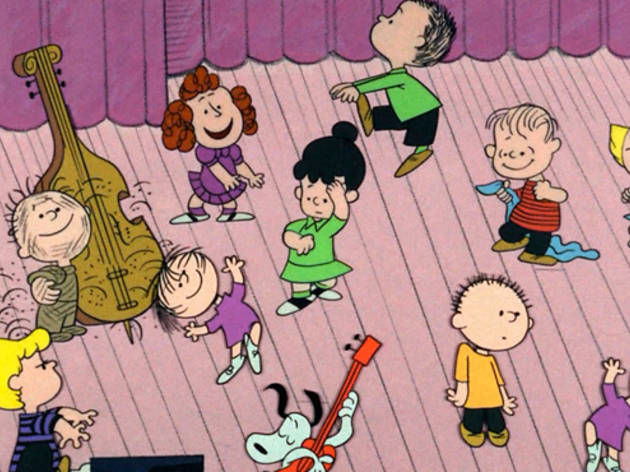 14/21
8. A Charlie Brown Christmas (1965) By now as iconic as the story of Kris Kringle himself, this Peanuts-based perennial sends viewers into happy spasms of neck-tipped dancing year after year. Its most lasting achievement is Vince Guaraldi's breezy jazz score—whimsical and lovely like a falling snowflake.—Joshua Rothkopf  Watch this Christmas film now on iTunes Watch this Christmas film now at Amazon Instant Video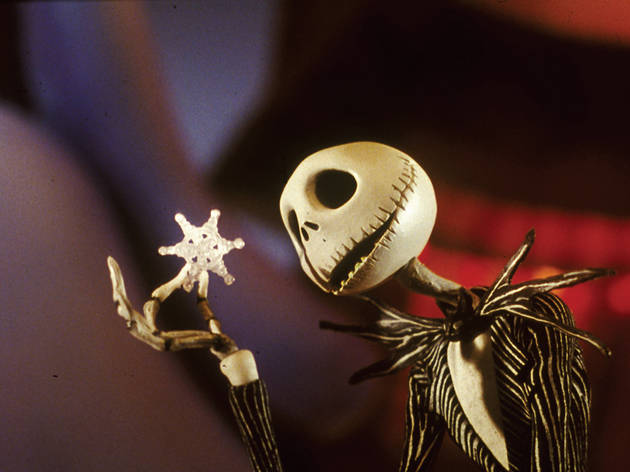 15/21
7. The Nightmare Before Christmas (1993) Trust Goth-godhead Tim Burton and animator Henry Selick to concoct the perfect dose of alt-holiday fun in this musical comedy about the king of Halloween taking over yuletide festivities—with ghoulishly giddy results. For those who prefer to have themselves a scary little Christmas, this is the go-to movie.—David Fear  Watch this Christmas film now on iTunes Watch this Christmas film now at Amazon Instant Video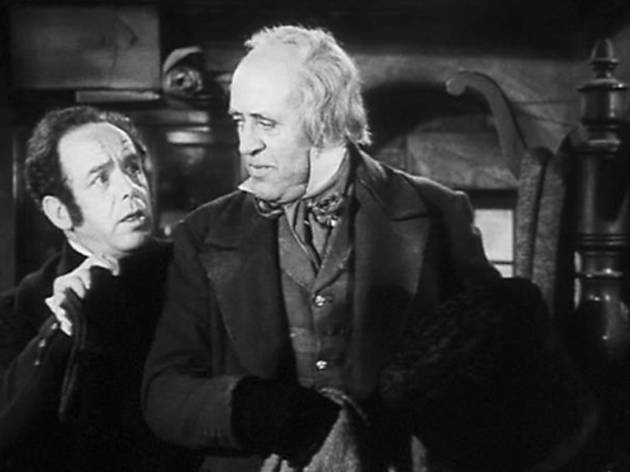 16/21
6. A Christmas Carol (1951) Charles Dickens's classic tale has been adapted into everything from a musical to a star vehicle for the Muppets. This British film featuring the incomparable Alastair Sim as converted humbug Ebenezer Scrooge, however, is the definitive version. We dare you not to get a lump in your throat when Glyn Dearman's Tiny Tim says, "God bless us, one and all."—David Fear  Buy this Christmas film on Amazon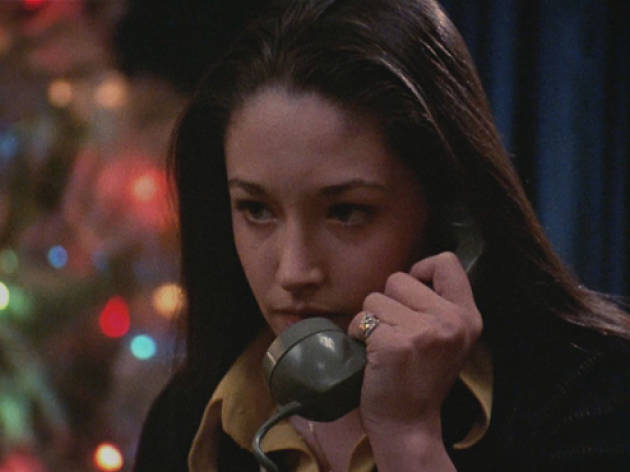 17/21
5. Black Christmas (1974) An early slasher with an undeniable impact on future landmarks like Halloween and Friday the 13th, this cult essential takes place on a snowy college campus where sorority sisters find themselves targeted by a creep who lives in the attic. The mood is icy and ominous; it doesn't lift even after you turn on the lights and warm the eggnog.—Joshua Rothkopf  Buy this Christmas film on Amazon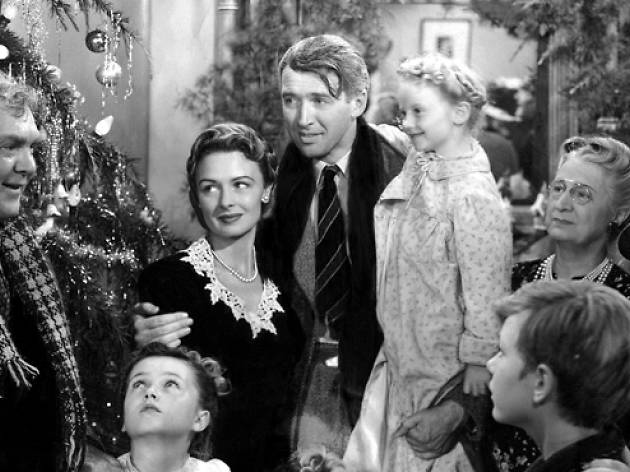 18/21
4. It's a Wonderful Life (1946) Tinged with magical passages, buckets of good will and an alternate plotline with the disturbing kick of a Twilight Zone episode, this tribute to the efforts of a small-town do-gooder (James Stewart, in his most beloved role) cements the idea of Christmas as a time for giving.—Joshua Rothkopf  Watch this Christmas film now on iTunes Watch this Christmas film now at Amazon Instant Video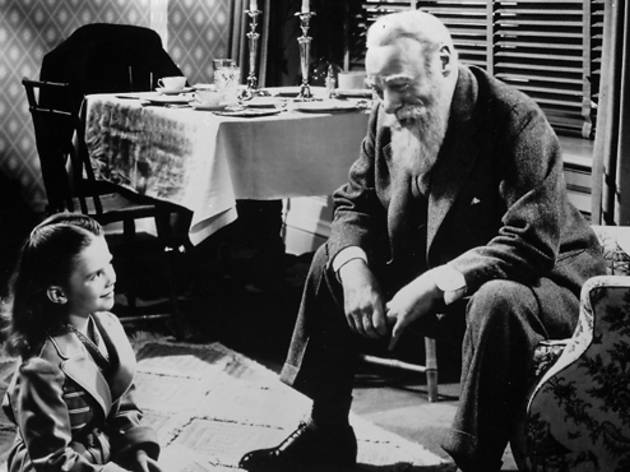 19/21
3. Miracle on 34th Street (1947) Might a Macy's department store Santa (Edmund Gwenn) be the real thing? And will he survive his insanity trial? The vibe of this immortal studio favorite is snappy and comedic, but it also packs the wallop of an essential holiday truth: Christmas magic often requires us to rise to the occasion of being charmed.—Joshua Rothkopf  Watch this Christmas film now on iTunes Watch this Christmas film now at Amazon Instant Video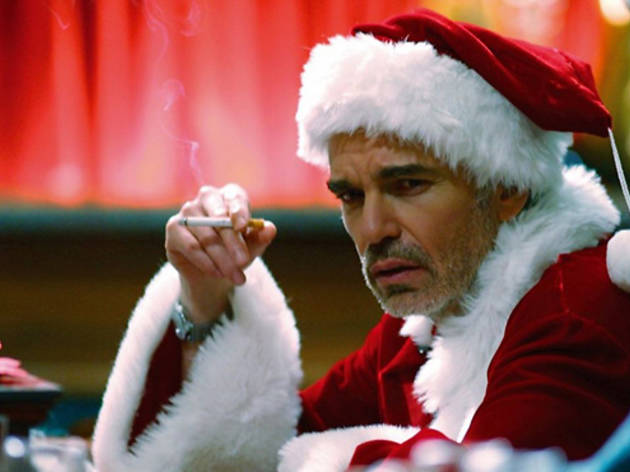 20/21
2. Bad Santa (2003) He drinks like a fish, swears like a sailor and the less said about his sexual proclivities, the better. Billy Bob Thornton's department-store Saint Nick is the furthest thing from being a saint, to say the least. The fact that Terry Zwigoff's misanthropic comedy somehow turns this pathetic sad sack into a sympathetic hero—and the movie into a foul-mouthed ode to good will toward men—is nothing short of a Christmas miracle.—David Fear  Watch this Christmas film now on iTunes Watch this Christmas film now at Amazon Instant Video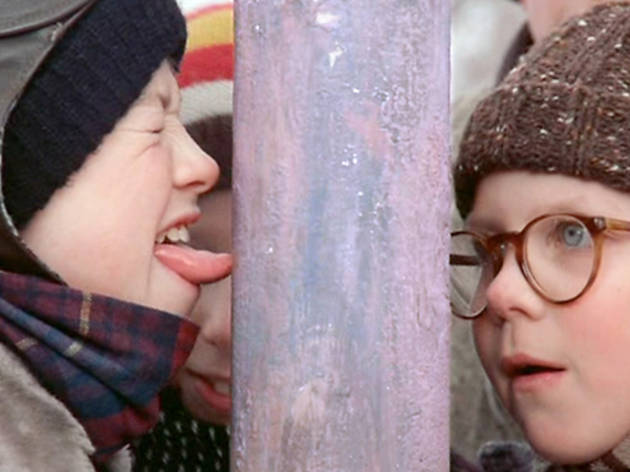 21/21
1. A Christmas Story (1983) The yuletide movie to top them all tells the timeless tale of a suburban boy in the 1940s who only wants a Red Ryder BB gun from Santa—parental protestations ("You'll shoot your eye out!") be damned. Though filmed with a good-ol'-days nostalgic glow, director Bob Clark gives the gut-busting proceedings their fair share of tongue-on-flagpole edginess.—Keith Uhlich  Watch this Christmas film now on iTunes Watch this Christmas film now at Amazon Instant Video