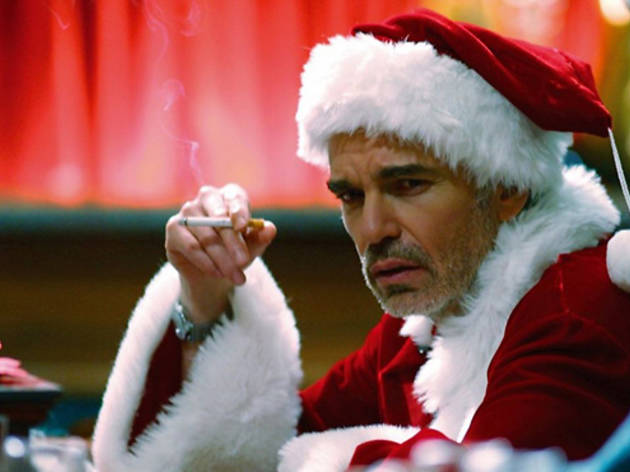 The 50 best Christmas movies
We count down our all-time favorite Christmas films, from silly Santas to shoot-outs in the snow
It's the most wonderful time of the year—but is it the most wonderful time at the movies? Christmas films have something of a shaky reputation, conjuring up images of apple-cheeked brats, poorly animated reindeer and Bing Crosby in a dodgy cardigan. But the best Christmas movies have so much more to offer: in our list you'll find psycho Santas, machine-gun terrorists and home-invading thieves—plus, of course, all the cockle-warming sentiment, feel-good frolics and classic Christmas movies for kids we demand for our festive viewing. So roast a chestnut, nog an egg and settle in to Time Out's top Christmas movies—our cinematic sack is bulging with goodies…
RECOMMENDED: Christmas events in Chicago
The 50 best Christmas movies: 50-41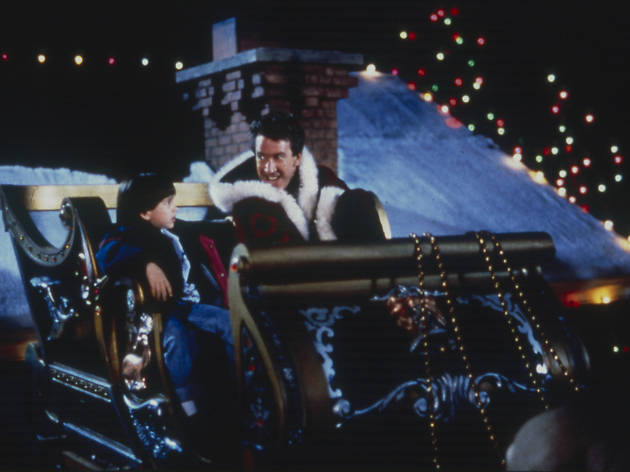 Tim Allen stars in this festive comedy about an ordinary man who must step into Santa's shoes after an accident. A trip to the North Pole follows, along with various comic scenarios as he physically morphs into Santa in front of his disbelieving ex-wife (Wendy Crewson).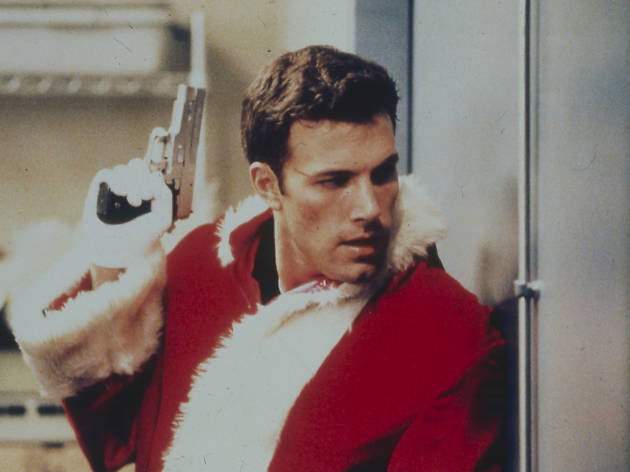 Featuring the first instance of criminal misuse of the Santa suit in our list, this snowy thriller was released in some countries under the slightly less festive title of Deception. Ben Affleck stars as the released convict who robs casinos dressed as Father Christmas (tut, straight on that naughty list). Charlize Theron and Gary Sinise also appear.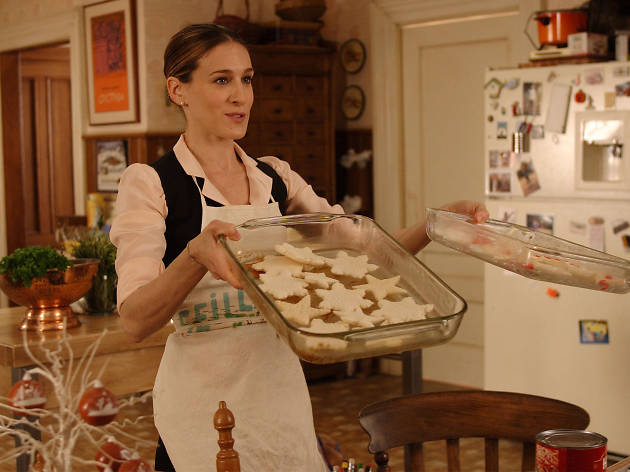 Sarah Jessica Parker, Claire Danes and Rachel McAdams star in this American comedy-drama about an uptight guest (Parker) in the liberal Stone household, where matriarch Diane Keaton rules supreme. Watchable Christmas fluff.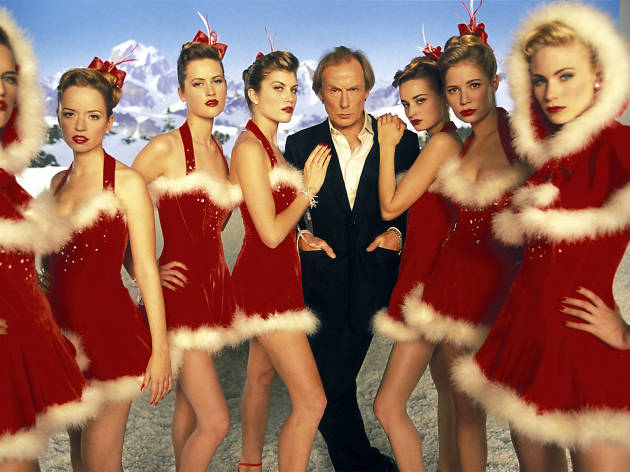 This is either unbearable schmaltz or a festive heart-warmer, depending on who you ask. Love is certainly all around in this ensemble comedy-drama set in the holiday season: even a school nativity play is an opportunity for romance. Comic standouts include Bill Nighy as an ageing rock legend who's reduced to competing in the race to land a Christmas Number One.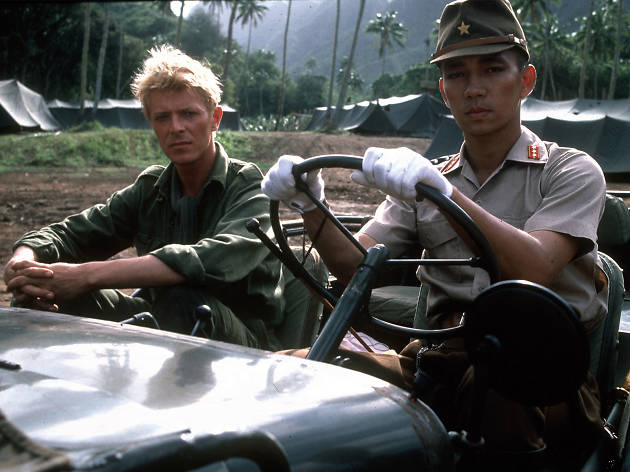 A Japanese prisoner of war camp is the less than festive setting for this David Bowie-starrer in which an eventful Christmas Eve has an impact on both prisoners and guards. One to make you feel grateful for your Christmas turkey.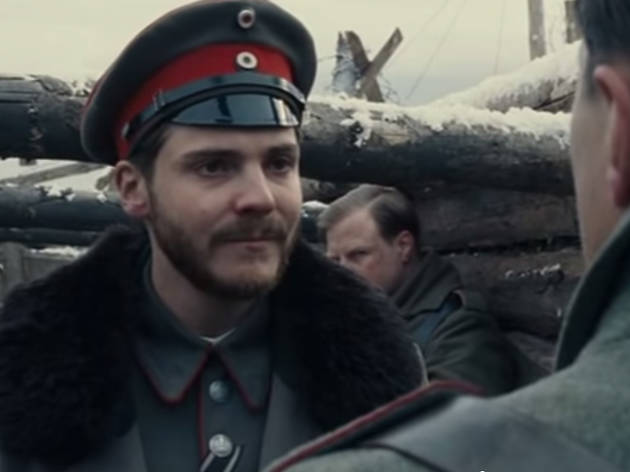 The WWI Christmas truce of 1914 is the poignant setting for this snowy heart-warmer in which Scottish, French and German soldiers down their weapons and agree on a ceasefire. Daniel Brühl and Diane Kruger star.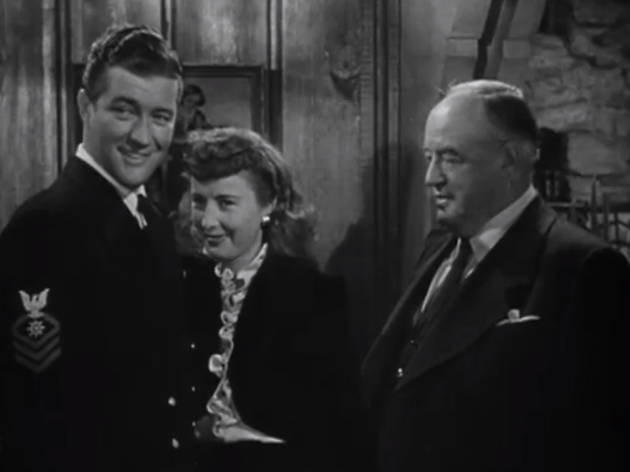 Christmas in Connecticut (1945)
Loved for her columns about her wholesome husband and family in Connecticut, Elizabeth (Barbara Stanwyck) is actually a single New Yorker. When asked to host a Christmas dinner by her boss, she must head to Connecticut and keep up the pretence. Romantic complications follow.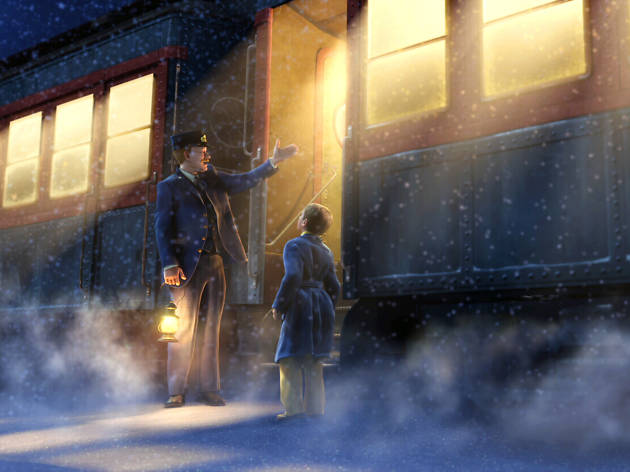 Robert Zemeckis sprinkled his family-friendly magic on this performance-capture animation starring Tom Hanks in multiple roles, including narrator, train conductor and Santa Claus. This one ticks a lot of boxes for Christmas fanatics, including reindeer, elves and a whole heap of snow.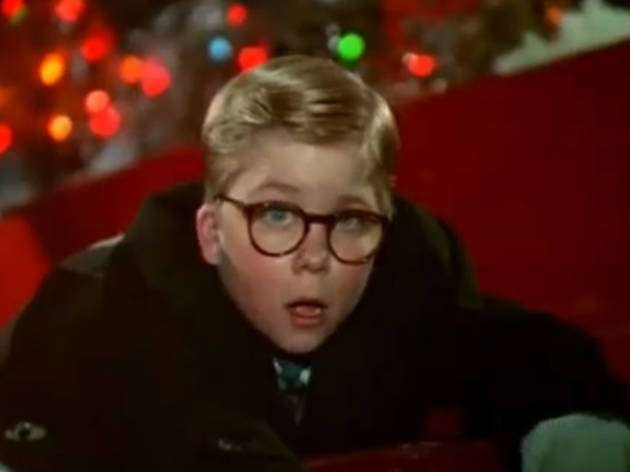 A festive staple in the USA, this comedy didn't export quite so well, perhaps due to the fact that it's all about a little boy who wants a BB gun for Christmas. Still, there's lot to like about its chirpy wit and snowy suburban setting.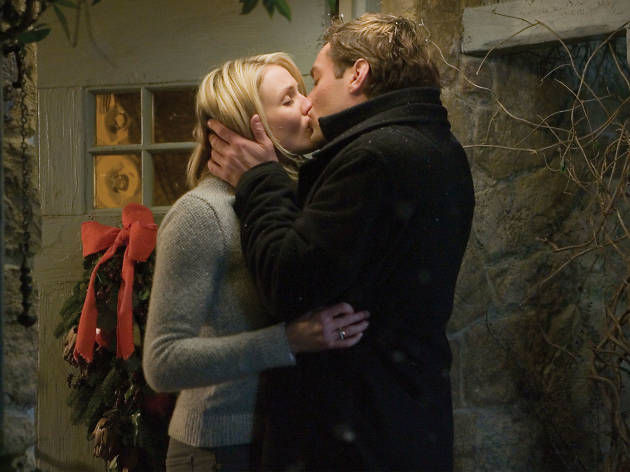 Kate Winslet and Cameron Diaz swap houses for Christmas and conveniently meet Jack Black and Jude Law respectively. There's romance, there's an unfeasibly large country cottage and there are light laughs from an attractive cast. This is the kind of slushy movie you can get away with watching simply because it's Christmas.
The 50 best Christmas movies: 40–31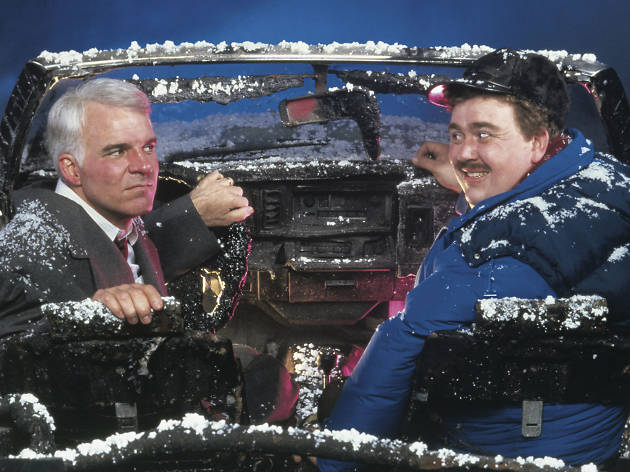 While actually a Thanksgiving-themed comedy, John Hughes's film has a festive, family feel that's made it a Christmas viewing favorite. Pitting Steve Martin's uptight traveller up against John Candy's optimistic salesman, it blends slapstick and innuendo with classic character comedy. Just the thing for a tipsy Christmas afternoon.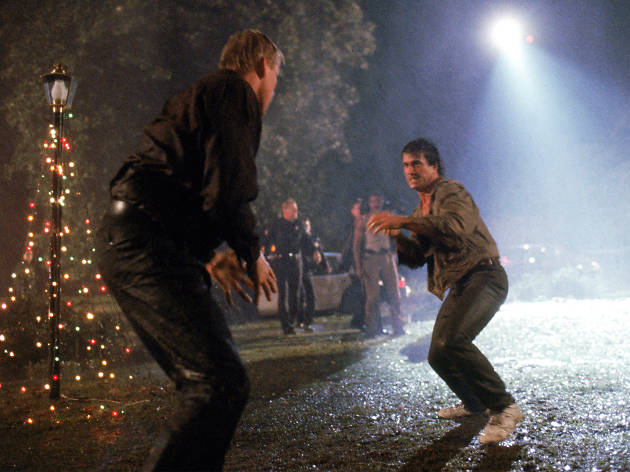 Opening with "Jingle Bell Rock" and ending with a family gathering around the Christmas tree, Lethal Weapon has a Christmassy start and finish, book-ending a story of drug busts, suicide and torture. There's a shootout in a Christmas tree lot, mind you.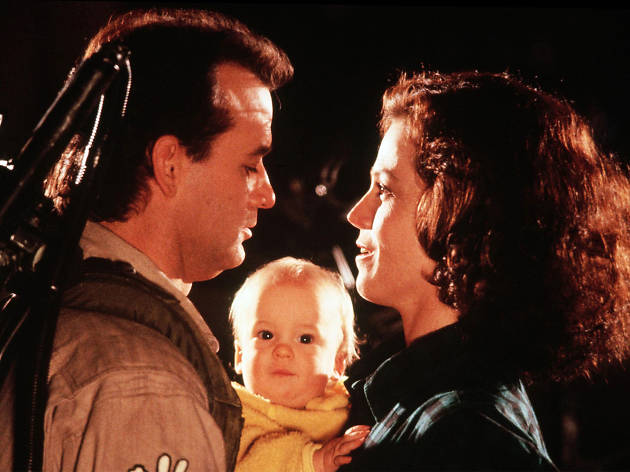 The holiday season sees an influx of spirits to New York City, so who you gonna call? This sequel may not have wowed like its predecessor but it reunited the charming cast in a suitably festive setting. Who can resist the Ghostbusters charging around in Santa hats, eh?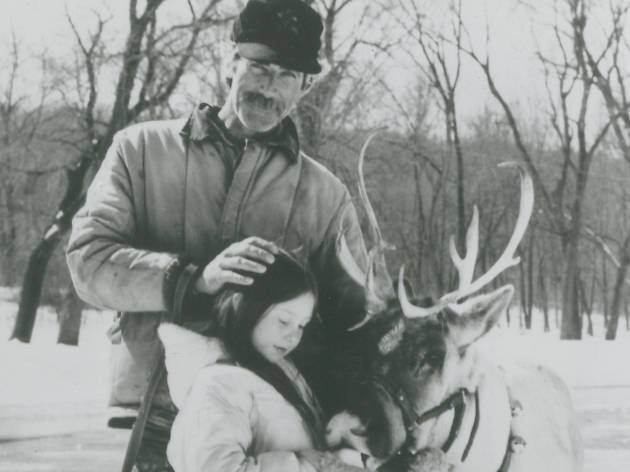 A girl finds one of Santa's magical reindeer in this cute live-action kids' film starring Sam Elliott as the gruff, grieving father of eight-year-old Jessica (Rebecca Harrell), who's obsessed with Christmas. Jessica's optimism will teach the town a thing or two about the true spirit of the season.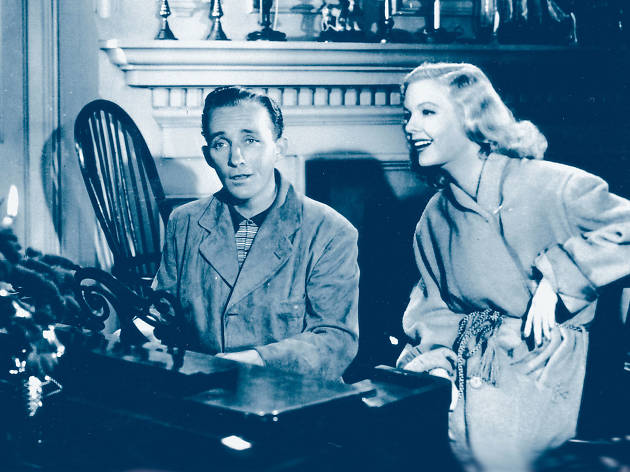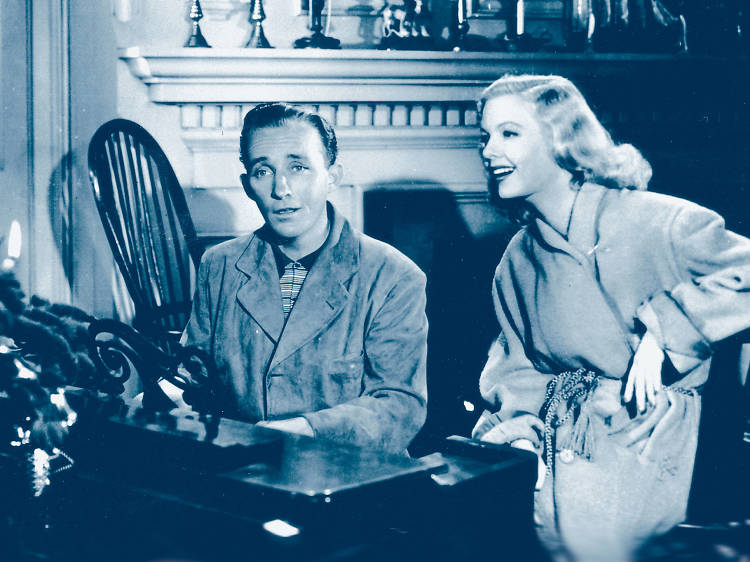 This musical is the ultimate '40s cheerer as Fred Astaire and Bing Crosby sing and dance their way into the ladies' hearts. The set up is pure Broadway: they're a musical troupe who only perform on holidays, from Easter to Christmas. The film scored an Oscar for the now iconic song White Christmas.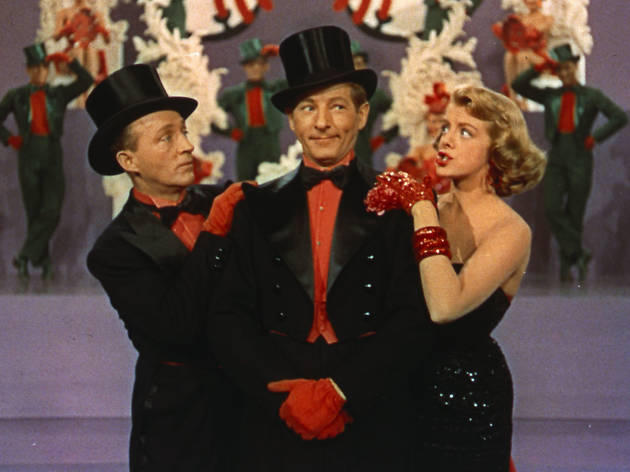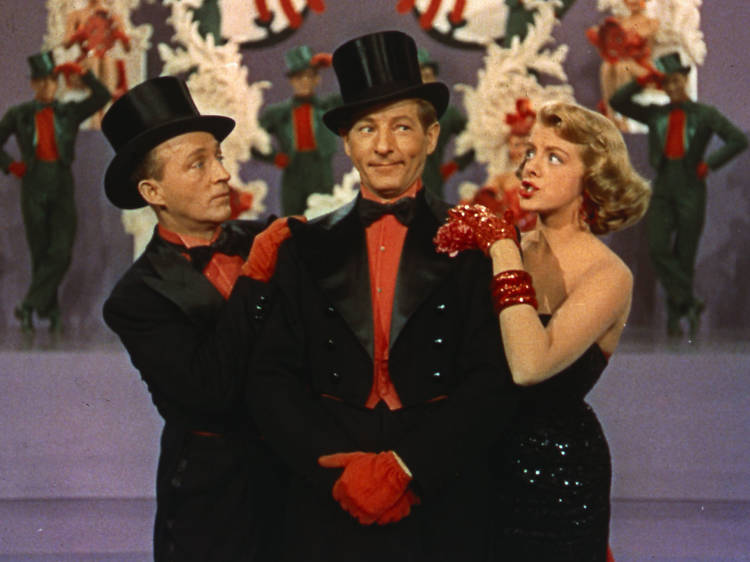 Christmas may have been white, but this time Irving Berlin's musical was in Technicolor. Inspired by Holiday Inn, this follow-up could not be more Christmassy if it tried (and try it probably did). Snow, shows and romance all added up to a massive festive box office hit that would run and run on TV.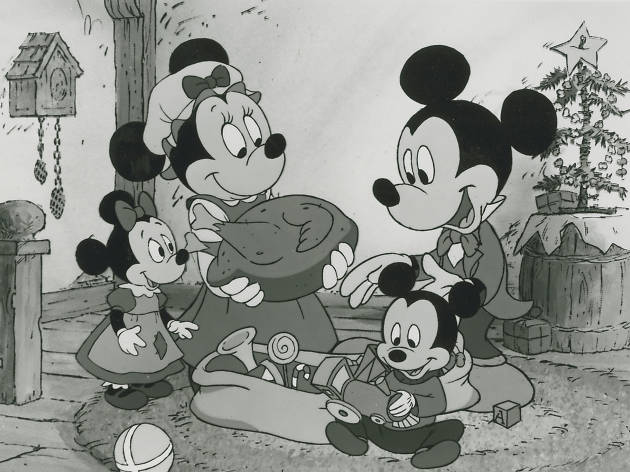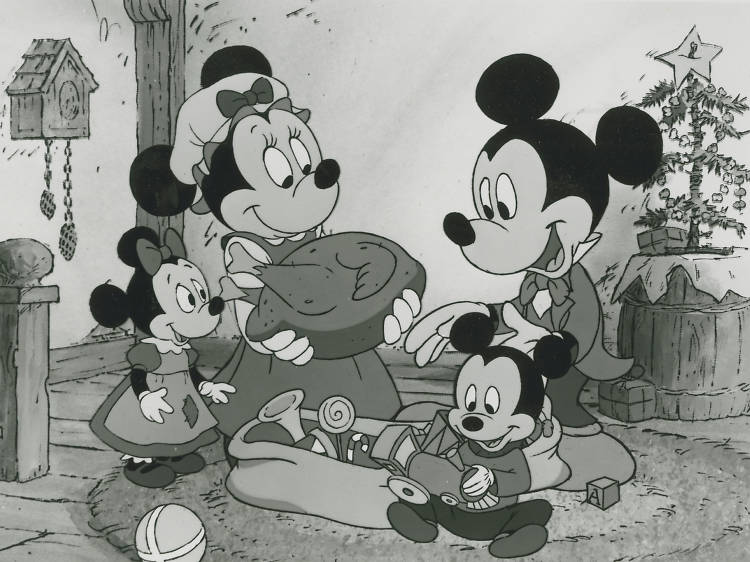 Mickey's Christmas Carol (1983)
This Oscar-nominated Disney short film casts Mickey as Bob Cratchit and Scrooge McDuck as his selfish boss, while Goofy, Jiminy Cricket and other familiar characters morph into the various ghosts. A nifty blending of Disney favourites with the Dickens classic.
"Yule crack up!" promised the posters for this now-cult comedy, which gives you a fair idea of the level of humour we're dealing with. Nonetheless, there's something irresistible about this third in the comedy series, as Chevy Chase and family have an accident-prone Christmas. Also notable for featuring a young Juliette Lewis as the daughter.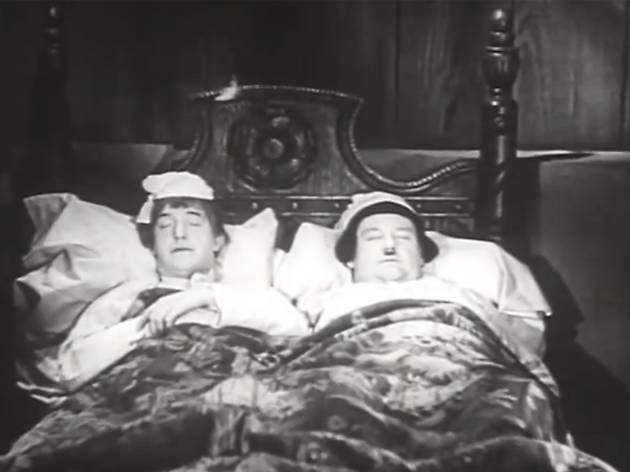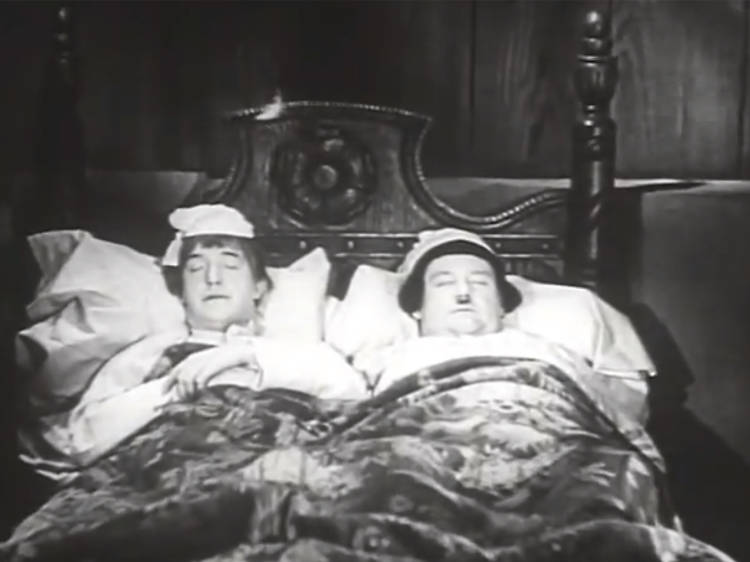 Laurel and Hardy go family-friendly in this fairytale mash-up featuring characters from the stories of Mother Goose, Little Bo Peep and others. The duo play the Toymaker's Apprentices in this slapstick heartwarmer, which was a Christmas TV favourite throughout the '60s and '70s.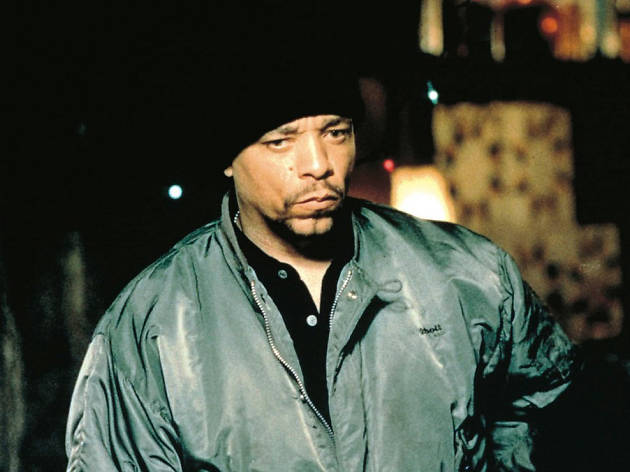 He's back on top after Welcome to New York and Pasolini, but back in the early 2000s the great New York director Abel Ferrara couldn't get arrested in Hollywood—which might explain why hardly anyone knows about this intense, gritty but surprisingly festive gangland thriller starring Ice-T and The Sopranos actress Drea De Matteo.
The 50 best Christmas movies: 30–21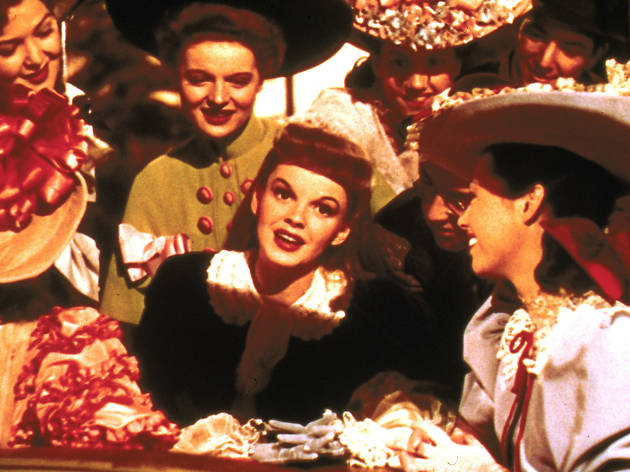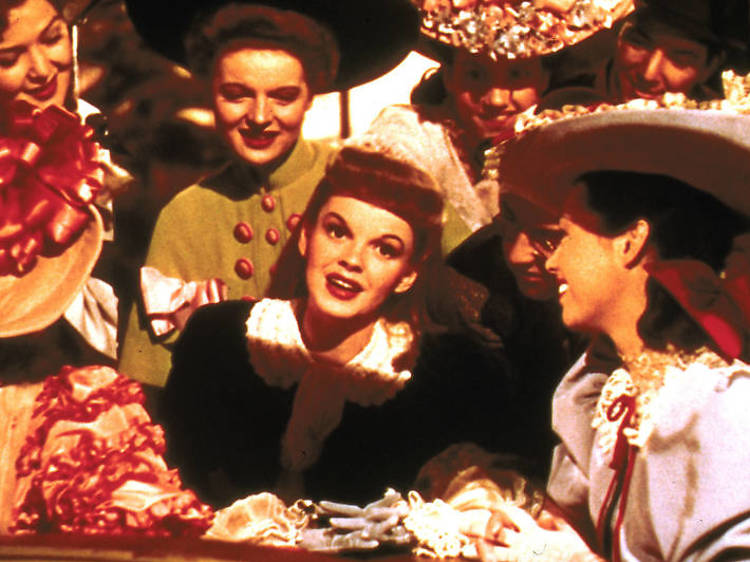 "Have yourself a merry little Christmas," sang Judy Garland in this cockle-warming musical set against the backdrop of the 1904 World Fair. The breakout song wasn't originally so cheery, but Garland and her co-stars objected to the cynical tone in lyrics such as: "Have yourself a merry little Christmas / It may be your last / Next year we may all be living in the past." Cheery.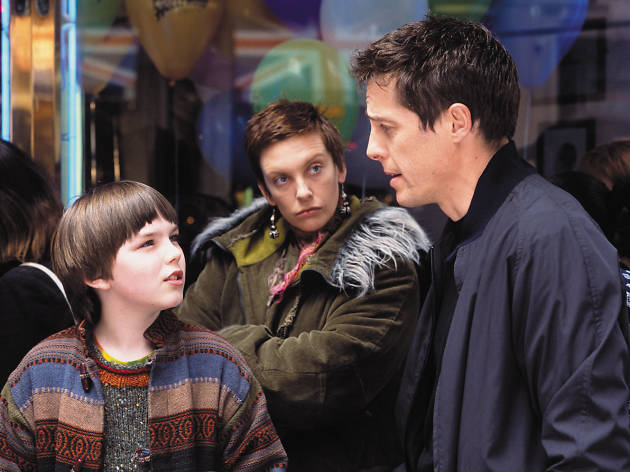 Christmas plays a central part in this charming British comedy: grumpy Will (Hugh Grant) is living off the proceeds of the Christmas song his father wrote, and discovers the value of family Christmases through his friendship with young Marcus (Nicholas Hoult). Not as schmaltzy as it sounds.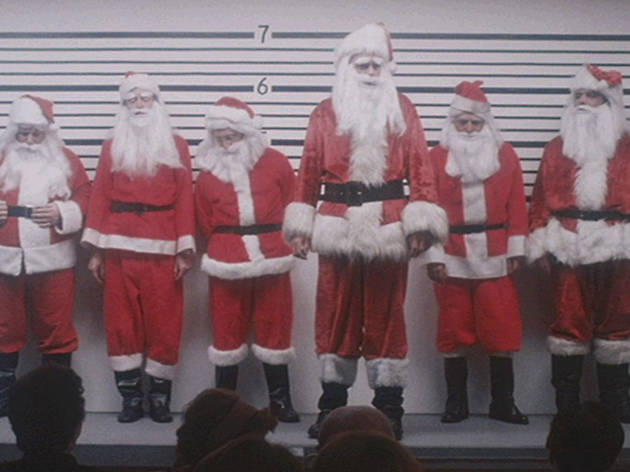 Or, I Saw Mommy Kissing Santa Claus and It Turned Me Into a Raving Psychopath. This genuinely odd, compelling and subversive low-budget festive slice 'n' dice, about a toymaker who takes revenge on those who betray the true spirit of Christmas, was named by director John Waters as "the best seasonal film of all time."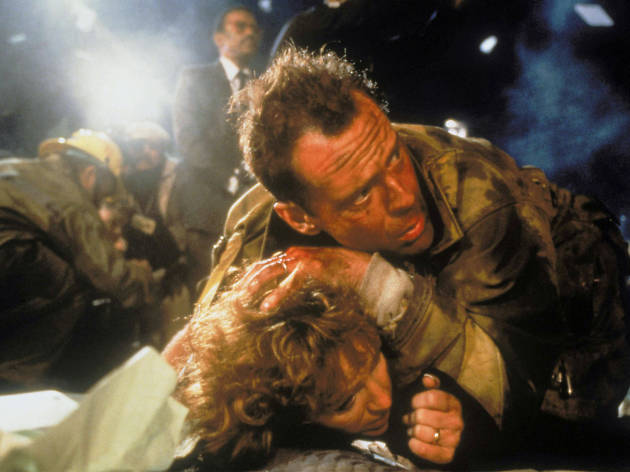 Cop John McClane (Bruce Willis) was hoping for a quiet Christmas, but sinister kidnapper Hans Gruber (Alan Rickman) has other ideas. Die Hard made an action star out of TV actor Bruce Willis, and made many subsequent holidays just as challenging for our hero.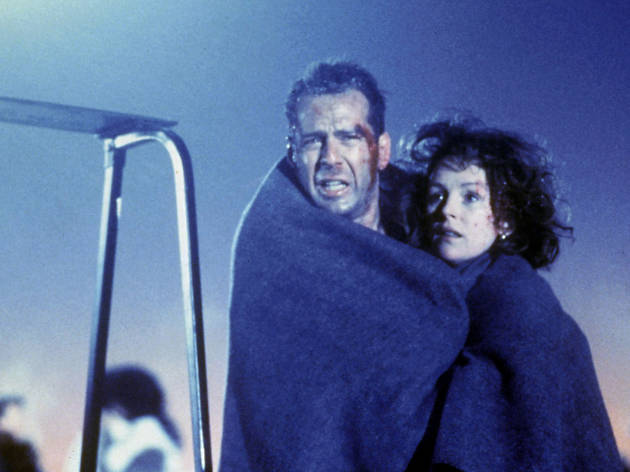 Yes, Christmas Eve is yet again the worst day of John McClane's year as he is forced to tackle airborne terrorists who've hijacked the plane his wife is on. As in Die Hard, festive favourites ("Let It Snow") are used to ironic yet cheery effect.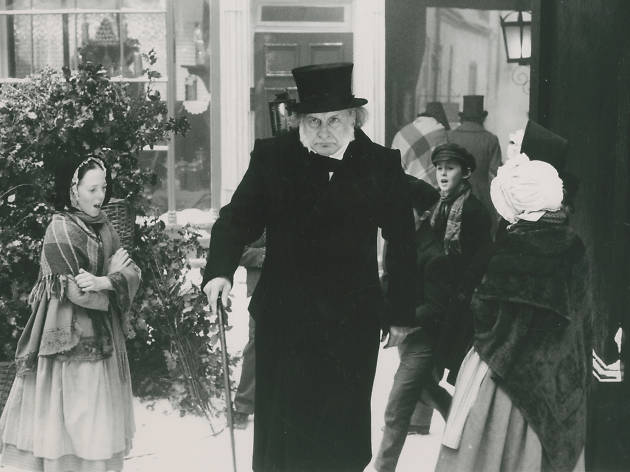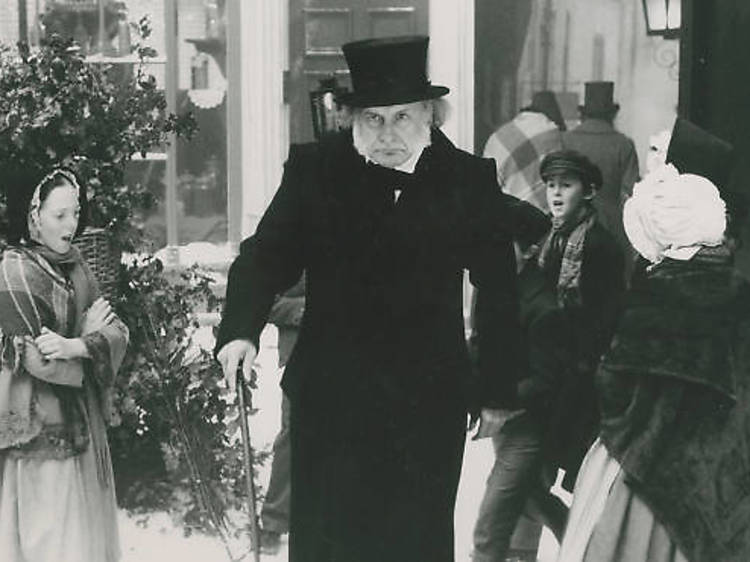 This early version of Charles Dickens's much-told story remains one of the finest, with Reginald Owen as Ebenezer Scrooge and Gene Lockhart as Bob Cratchit. There's something oddly comforting about watching snow fall in black and white.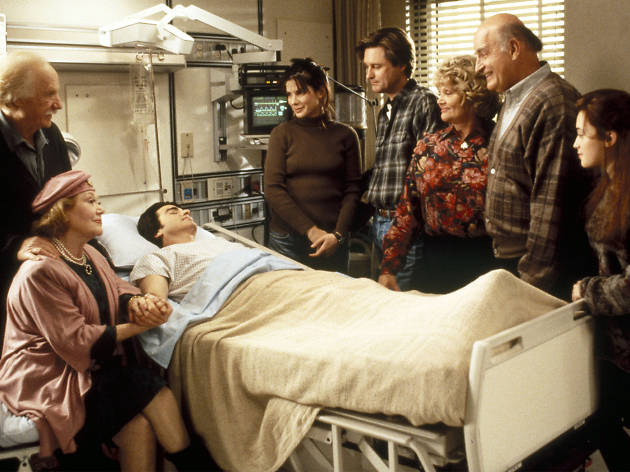 Sandra Bullock saves the life of stranger Peter Gallagher on Christmas Day. While he's comatose, she lets his family continue under the misapprehension that she's his fiancée. Meanwhile his brother (Bill Pullman) smells a rat. Cute chemistry and family cheer.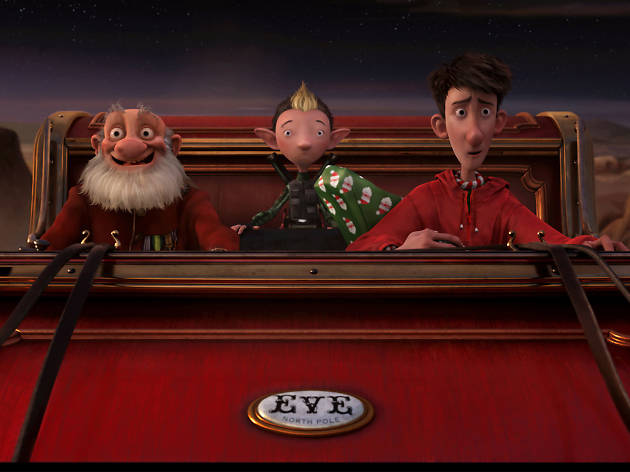 It's Christmas every day for Arthur, son of Santa, in the most recently released entry in our countdown. Sarah Smith's humorous animation sees the clumsy kid leaving the North Pole on a mission, complete with reindeer and comedy elves. James McAvoy and Jim Broadbent provide voices.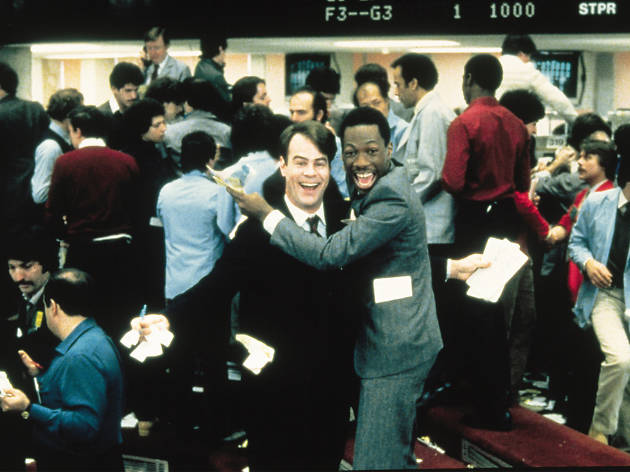 A secret wager sees Eddie Murphy's street hustler trading places with rich suit Dan Aykroyd, who is framed and rendered homeless in the run-up to Christmas. Heavy stuff for a comedy, perhaps, but told with a light touch and a big heart.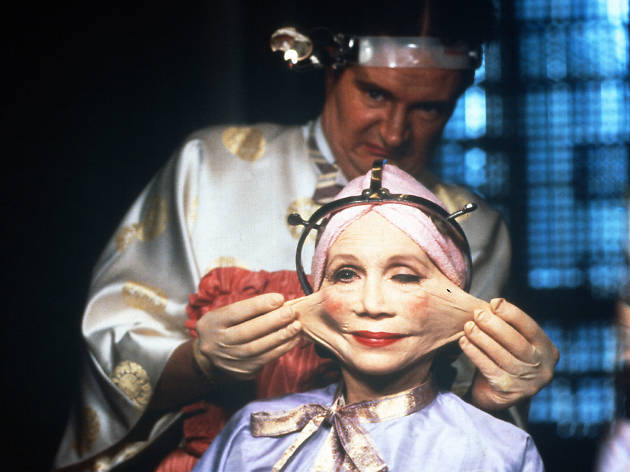 Yes, Terry Gilliam's dystopian cult classic is indeed set at Christmas—there's even a scary Santa Claus in this Orwellian nightmare, which stars Jonathan Pryce as the man who goes in search of the woman of his dreams.
The 50 best Christmas movies: 20–11
The top ten Christmas movies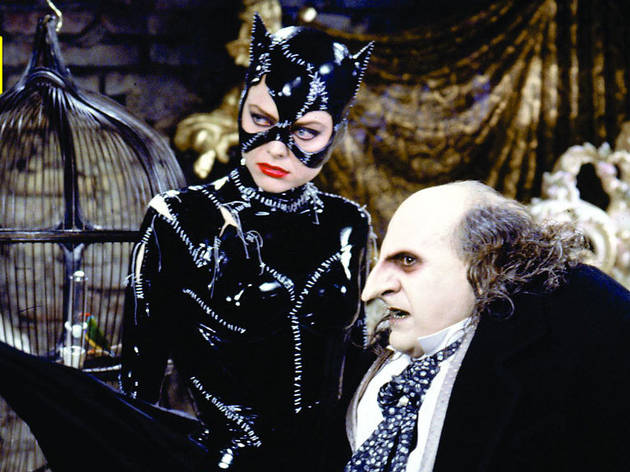 Tim Burton's foray into the Batman franchise is a crisp, darkly comic classic with a striking turn from Michelle Pfeiffer as a slinky Catwoman. Christopher Walken and Danny DeVito are chief villains for Michael Keaton's caped crusader, while Gotham just wants to have a normal Christmas. Some hope.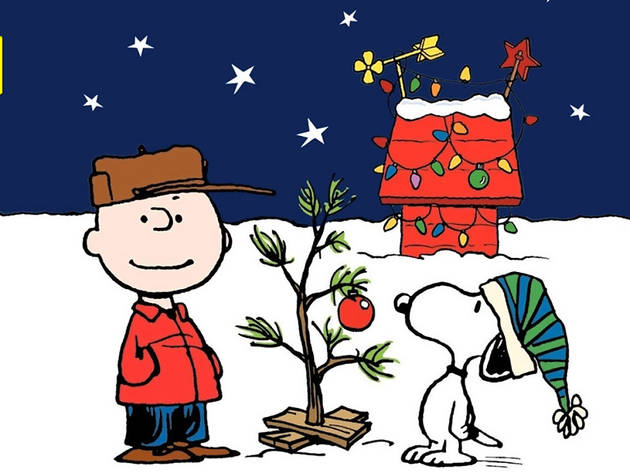 A Charlie Brown Christmas (1965)
"Isn't there anyone who knows what Christmas is all about?" wails Charlie Brown in this anti-consumerist cartoon that sees the anxious kid nursing an ailing little Christmas tree and learning the value of co-operation. Unlike many festive favorites, this actually features the biblical passage about the birth of Christ. Short but very sweet.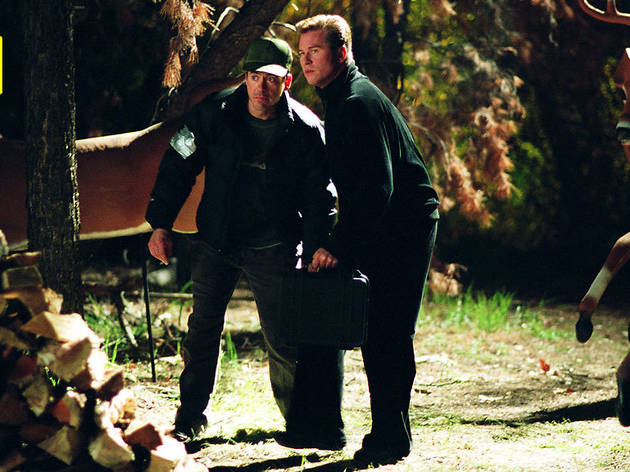 Small-time crook Robert Downey Jr. hits Hollywood in this witty crime comedy featuring a memorable turn from Val Kilmer as a private investigator hired to give the wannabe actor background for a role. There are as many complications as belly laughs, while Michelle Monaghan puts in a break-out turn in a sexy Santa costume.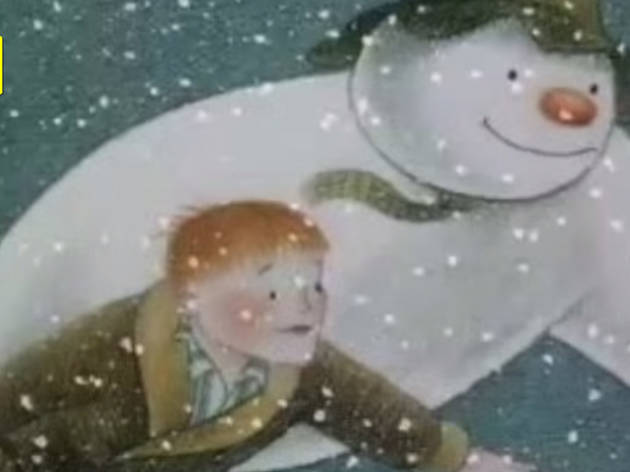 Raymond Briggs's book came to life once a year throughout many childhoods, as the animated film was shown on British TV with religious precision. Nominated for an Oscar, the short film tells of a boy whose snowman magically becomes real—but not forever. Add the haunting song "Walking In The Air" and you have a true Christmas classic.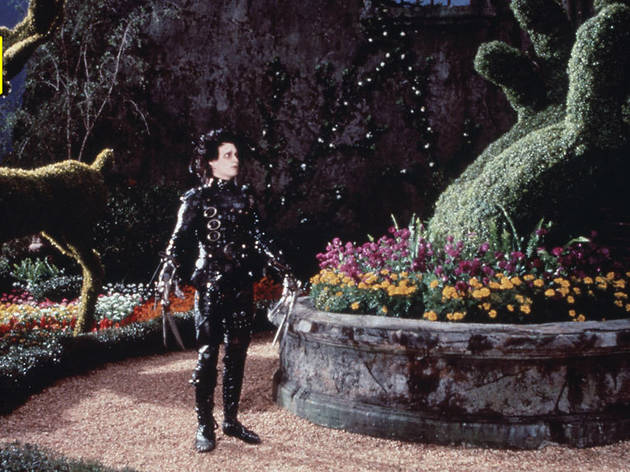 Christmas is a time of both joy and fear for Edward (Johnny Depp) after he and his new host family are ostracized from the community. It's a typically bittersweet story from Tim Burton which, with Danny Elfman's score, has a magical festive feel: just picture Winona Ryder dancing around that ice sculpture.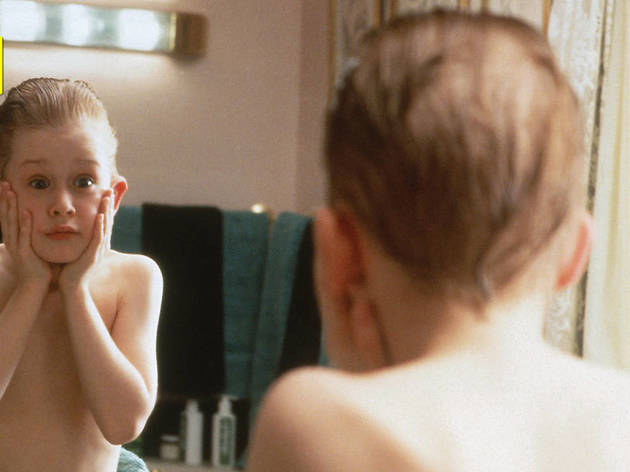 Home Alone is such a perfect kids' fantasy, it's a wonder nobody thought of it before. Parents go on holiday, forget a kid, he can eat ice cream and watch movies as much as he likes, before getting the chance to invent some booby traps to catch burglars. Four sequels followed.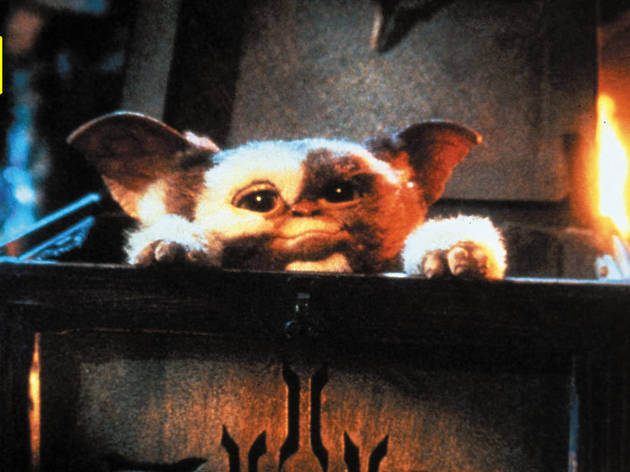 Fancy something festive but naughty, cute but deadly? This 1980s Christmas classic can oblige. Gizmo the mogwai looks like the kind of harmless pet you'd give your kid for Christmas—but you don't want to get him breeding. Tremendous fun.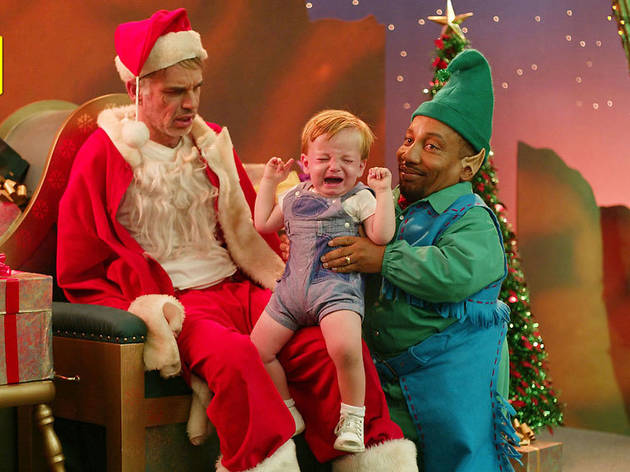 "You wanna see some magic? Here, let's watch you disappear." Billy Bob Thornton's drunk, grouchy, thieving store Santa is the perfect antidote to saccharine Christmas movies, while sneaking in a bit of heart behind the humor and crime comedy thrills.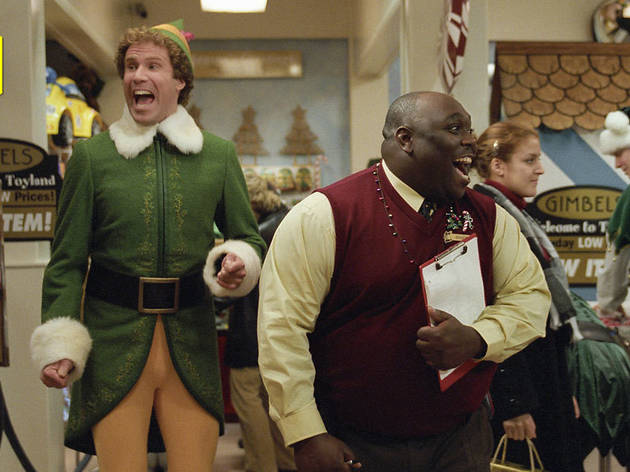 A gift to Christmas TV programmers, this festive comedy makes full use of Will Ferrell's man-child charm by casting him as a naive human raised by elves and thrown into a cynical modern-day New York. Highlights include a duet of "Baby, It's Cold Outside" with an unwitting Zooey Deschanel as she sings in the shower.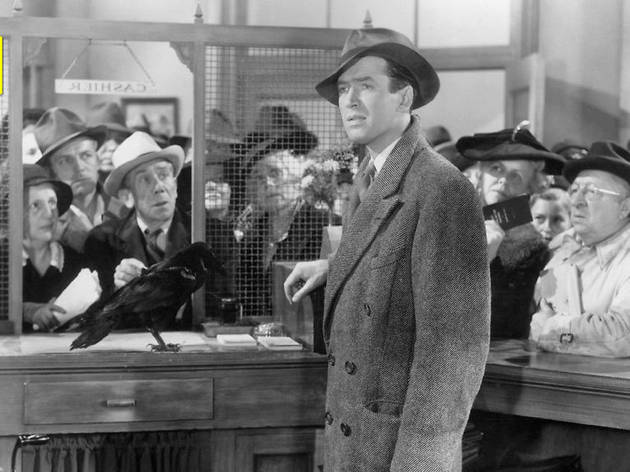 A moving tribute to the power of the individual, Frank Capra's snowy festive classic is a true delight, as entertaining as it is message-driven. James Stewart puts in the performance of a lifetime as a potential suicide who's given a chance to look at life with fresh eyes. Merry Christmas George!