Corn dogs
From restaurants to wine bars, battered-and-fried hot dogs are all the rage.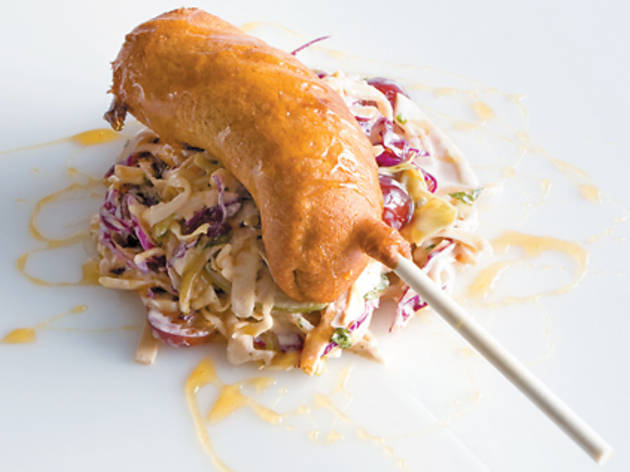 1/5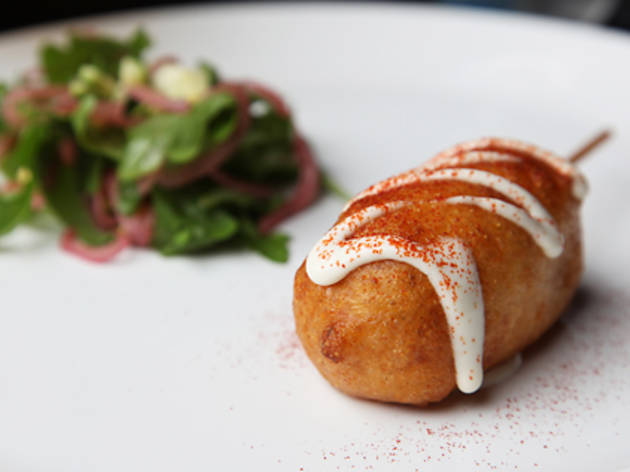 2/5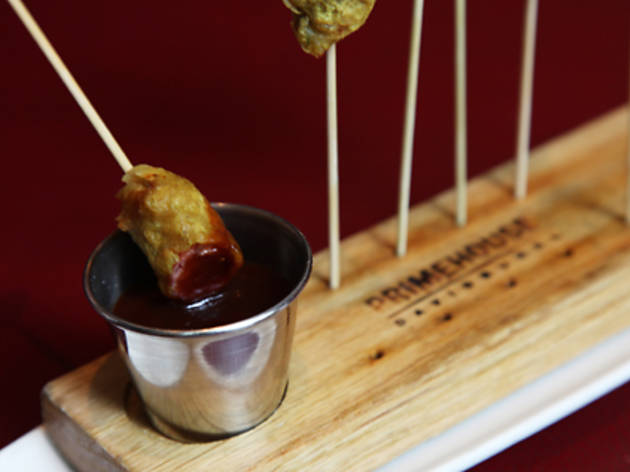 3/5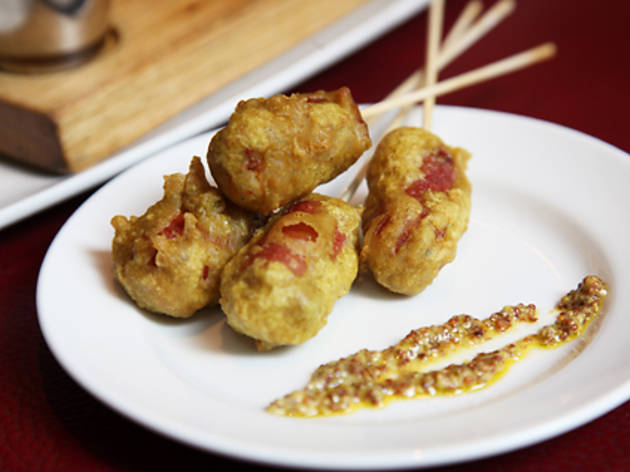 4/5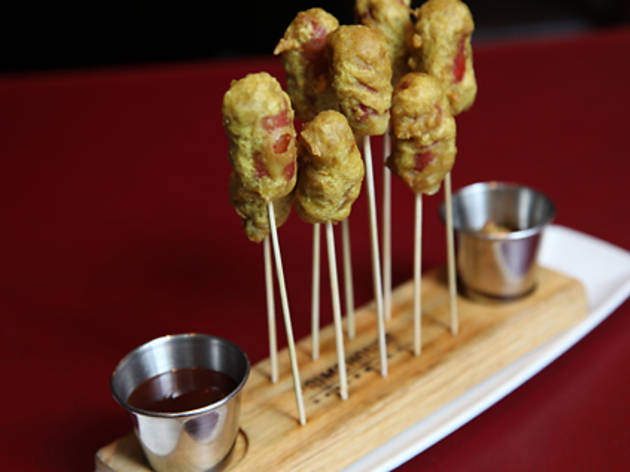 5/5
By the end of 2007, you couldn't look at a restaurant menu without seeing some sort of slider. There were meatball sliders, truffle sliders, chocolate-ice-cream sliders—so many sliders that when chef Rick Gresh was thinking of something small and kitschy for his menu at Primehouse, he rejected the tiny burgers altogether. Instead, he went to the next logical place: hot dogs. Specifically: Kobe beef hot dogs dipped in tempura batter. And like that, the upscale corn dog was in Chicago. Two years later, the thing is finally catching on. Graham Elliot Bowles fed the likes of Karen O a lobster corn dog from graham elliot's menu at Lollapalooza, Rodney Alex is serving them at special events at Juicy Wine Co., and Hearty Boy Dan Smith is taking rabbit sausage (pictured) and dipping it in a mustard-cornmeal-honey batter, plating it over a cabbage-apple slaw and drizzling it with Honkers Ale syrup for his upcoming restaurant Hearty. It's kitsch, Smith says, only elevated. That's why everybody relates to it, why it's so popular—and why tuna casserole with crushed potato chips is probably next.
David Burke's Primehouse 616 N Rush St (312-660-6000).
graham elliot 217 W Huron St (312-624-9975).
Hearty (opening late fall) 3819 N Broadway (773-244-9866).