The new wine cocktails
Bartenders showcase what wine can do in a cocktail, besides just adding bubbles.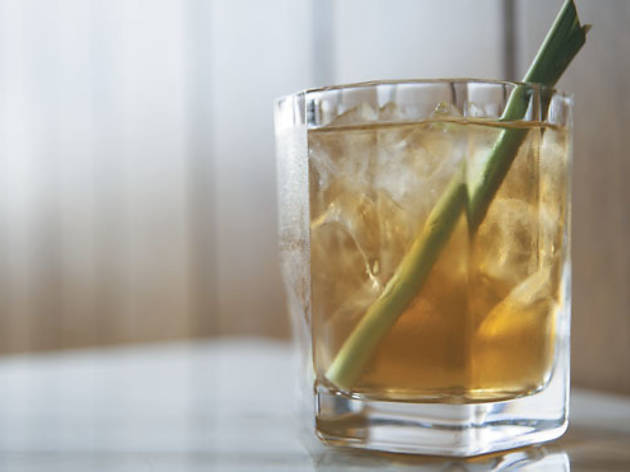 Cocktail: Brandt Pays 100 at Sepia
"Because we have such a great wine program here," bartender Joshua Pearson explains, "we have the opportunity to use such great products in our cocktails." One example: Rare Wine Co.'s New York Malmsey Madeira, a fortified wine sommelier Arthur Hon offers by the glass. Pearson borrows it to "add a really nice roundness" to this cocktail, which showcases Oregon-made Imbue vermouth and balances it with cognac, dry orange curaçao, hopped grapefruit bitters and fresh lemongrass. $13.
Cocktail: Chicha Morada at Masa Azul
In the Foods of the Americas cookbook, bartender Jenny Kessler discovered chicha morada, a traditional Peruvian drink made by boiling purple corn with pineapple skin and spices. Kessler re-creates the practice at Masa Azul, but in place of the sugar that typically sweetens the traditionally nonalcoholic drink, Kessler opts for Marenco Brachetto d'Acqui, a sweet Italian bubbly, then throws in some tequila "to add an earthy element." $9.
Cocktail: Bicycle Race at Ada St
Bartender Lorna Biljan initially balked at the idea of using Riesling in a cocktail. But she took it as a challenge, incorporating Dr. Loosen Riesling ("sweet but also a little dry and mineraly") into her take on the Italian classic la bicicletta. Biljan's version also uses Aperol in place of Campari for its "more friendly" (i.e., less bitter) flavor, adds chamomile- and citrus-based Boston Bittahs and tops the drink off with a little soda water and an orange slice. "Even though I'm using a German wine," Biljan says, "I hope Italians would be pleasantly surprised." $11.