Five new video games girls will love
…and why a boy thinks they're "totally wicked."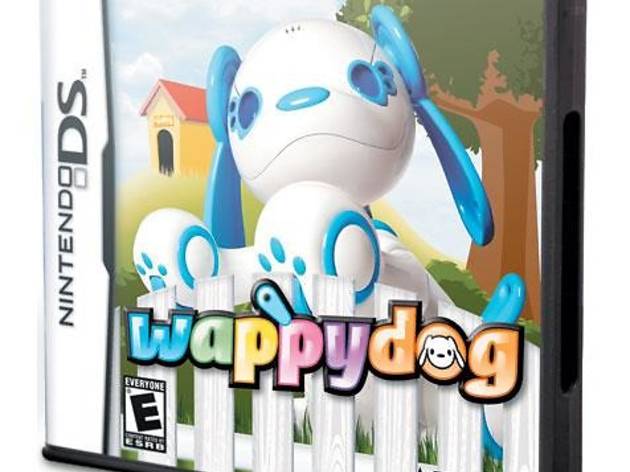 1/5
Wappy Dog ($50) Game overview It's a video game, but it's also an electronic pet. In Home Mode, players can communicate with their Wappy Dog through the game console, asking the physical toy dog to perform tricks (such as singing and dancing) and play mini games with the dog. In Travel Mode, players can tell the physical dog to "sleep" while kids continue to play and customize their virtual dog via the console, then sync the two up later. Why your girl will love it Pet lovers will adore the realistic qualities of the Wappy Dog, who responds to touch and sounds. More than 18 conversational prompts are recognizable by the dog, and the player's level of attention to the toy determines its short-term mood and happiness. It's like having a dog…without having to feed it or clean up. What our boy had to say "It's awesome because you can play with the dog or put the game into travel mode and play mini games and do stuff while the dog is asleep. I think it also probably helps you figure out how much work a dog really would be. Except for walking the dog and having to clean up dog poop. But I don't think a game would be fun if all you were doing was walking around and picking up poop all the time."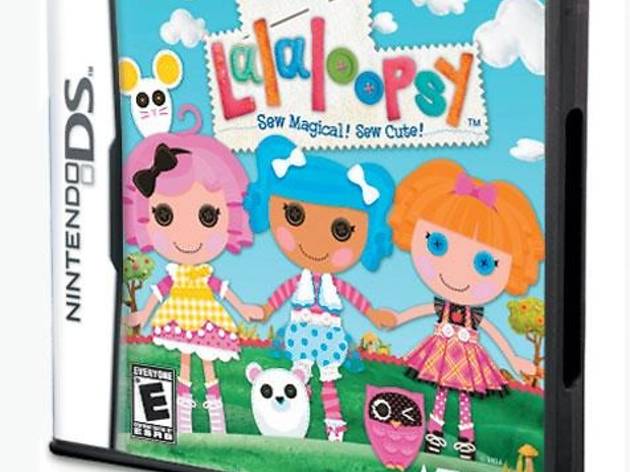 2/5
Lalaloopsy ($30) Game overview Based on a line of dolls introduced in stores last year, the game tasks players with reuniting Lalaloopsy dolls and their lost pets. Other activities include crafts, mini games and collectibles. As a bonus, each video game package includes a limited-release mini Lalaloopsy doll. Why your girl will love it Fans of the dolls will love the interface, which has a handcrafted feel and bright palette featuring all 12 Lalaloopsy dolls. The game also has frequent rewards with fairly adorable animation and sounds. What our boy had to say "I don't think it was good because all you do is walk around and look for missing pets and do boring art projects. I have no idea what a girl would think, though. She'd probably like it."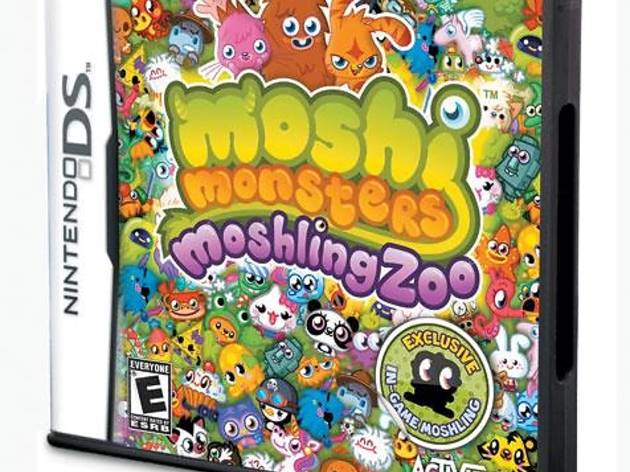 3/5
Moshi Monsters: Moshling Zoo ($30) Game overview With more than 50 million players in 150 countries, Moshi Monsters is one of the most popular online games for kids. This iteration gives players the ability to collect and nurture Moshlings (baby Moshi Monsters). Why your girl will love it Moshlings are cute; you'd want to cuddle them if one popped up in your kitchen. But beyond that, kids familiar with the online game will adore this off-line one, with its rare Moshlings, new areas of Monstro City, Moshi mini games and rewards, including achievements, trophies and secret items that can be unlocked at MoshiMonsters.com. What our boy had to say "Taking care of the babies was kind of boring because all you do is feed them and give them pillows, dolls and teddy bears. But I still really liked it because the puzzles were challenging. Also, sometimes it was really hard to take care of so many babies!"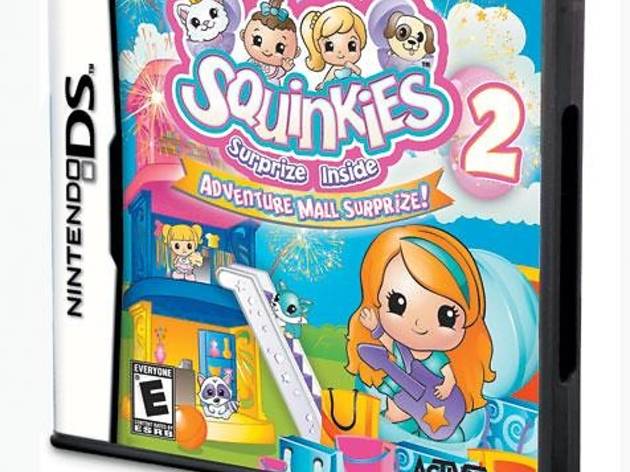 4/5
Squinkies 2: Adventure Mall Surprize! ($20) Game overview Players learn to navigate a recently opened mall in a quest to invite other Squinkies—squishy little characters, three of which are included in a play set that comes with the game—to a party. Along the way, collect magic coins that unlock secret characters. Why your girl will love it Even though this is set in a mall, that's just scenery, not a stereotypical assumption about girls. What they'll really like is the consistently fresh interface; with more than 600 Squinkies in the game and four distinct play areas throughout the mall,the game is anything but boring. What our boy had to say "Ooh, this was super fun. You can change gravity, and there are platforms that flip you up into the air. There are also characters that are always different in every new level, so it's surprising sometimes."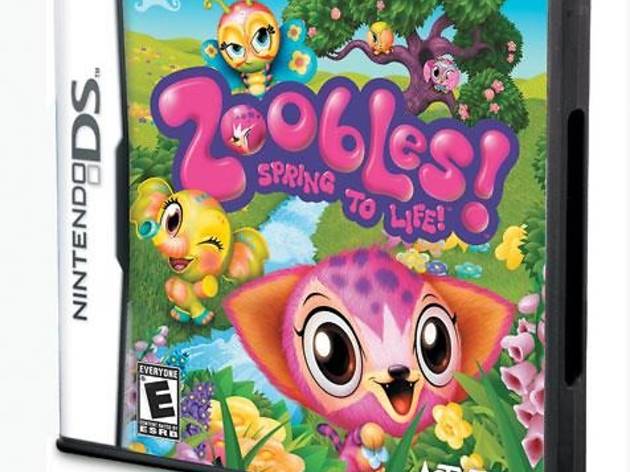 5/5
Zoobles ($30)  Game overview Players care for and nurture Zoobles as they explore six distinct lands in Zooble Isle, each featuring a different set of characters. The game is based on a series of toys released last year that roll up into balls—using a mechanism similar to Bakugan—to travel; when they arrive on a "hot spot," they pop open to a cute little character. Why your girl will love it Even if she hasn't played with Zoobles before, this game has plenty of fun stuff: sliding down curvy slides, pulling off tricks on trampolines, gardening, playing hide-and-seek and hosting dance parties. What our boy had to say "The slides were really cool, and there are really cute walruses. Plus, you can customize your house. It's totally wicked because it's like playing an online game without having to go online."
Video-game publisher Activision held a summit last month in Elk Grove Village to introduce new games specifically for girls. We have a pretty good idea of why girls will like them, so we decided to test them with a tougher critic: a nine-year-old boy (my son Basil). Here they are, along with the his reaction to the (pink) bag of goodies for girls.
Game overview It's a video game, but it's also an electronic pet. In Home Mode, players can communicate with their Wappy Dog through the game console, asking the physical toy dog to perform tricks (such as singing and dancing) and play mini games with the dog. In Travel Mode, players can tell the physical dog to "sleep" while kids continue to play and customize their virtual dog via the console, then sync the two up later.
Why your girl will love it Pet lovers will adore the realistic qualities of the Wappy Dog, who responds to touch and sounds. More than 18 conversational prompts are recognizable by the dog, and the player's level of attention to the toy determines its short-term mood and happiness. It's like having a dog…without having to feed it or clean up.
What our boy had to say "It's awesome because you can play with the dog or put the game into travel mode and play mini games and do stuff while the dog is asleep. I think it also probably helps you figure out how much work a dog really would be. Except for walking the dog and having to clean up dog poop. But I don't think a game would be fun if all you were doing was walking around and picking up poop all the time."
All games are for the Nintendo DS platform and available in stores now.