Delivering comfort
A stay at a top-notch maternity ward isn't too far off from a night at one of the swankiest downtown hotels.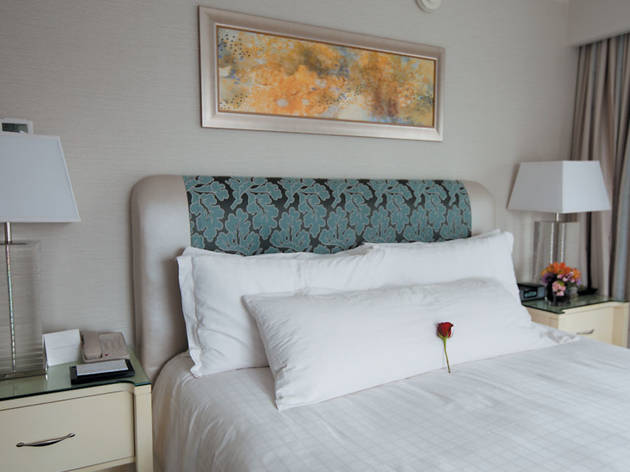 1/6
Photo: Nicole Radja
Four Seasons Hotel bed with body pillow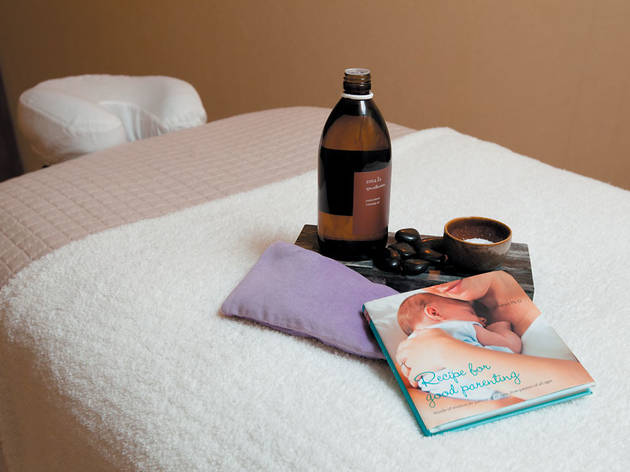 2/6
Photo: Nicole Radja
Four Seasons Hotel pre natal spa treatment room and items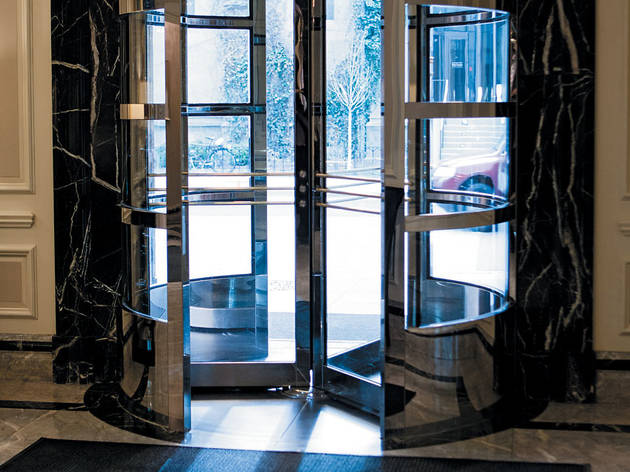 3/6
Photo: Nicole Radja
Four Seasons Hotel revolving door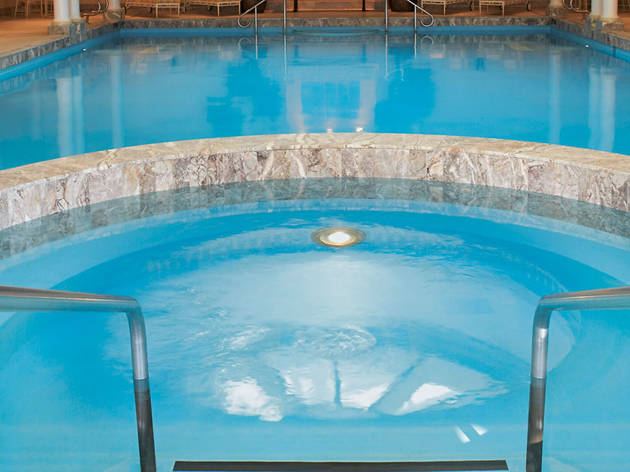 4/6
Photo: John Russo
5/6
Photo: Courtesy of Northwestern Memorial Hospital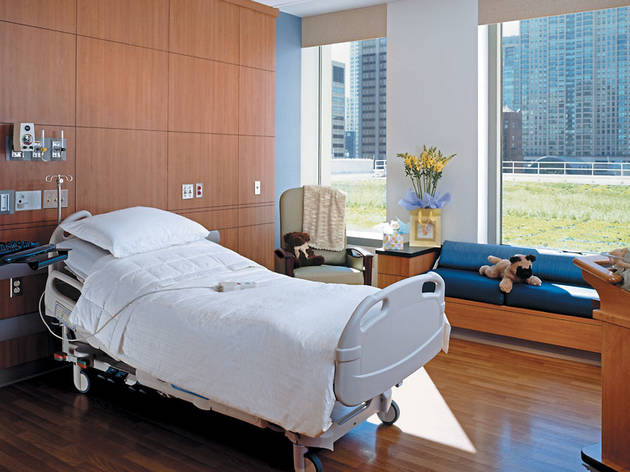 6/6
Photo: Courtesy of Northwestern Memorial Hospital
When you're deciding where to deliver your baby, top-notch medical care is priority No. 1, but amenities to make sure Mom and Baby are comfortable are a close second. When Northwestern's Prentice Women's Hospital reopened in a new space in 2007, the hospital worked to incorporate typical hospitality-style comforts into a health-care setting, according to spokesperson Kris Lathan. We've often heard new moms compare the swanky Gold Coast hospital to a hotel, and it got us wondering how Prentice stacks up to some of its posh neighbors. To find out, we sent very pregnant (38 weeks!) Chicago mom Anne Hoffer to stay at the Four Seasons hotel prior to her delivery at Prentice and compare the two. Here's her take on each.
The swanky hotel
Four Seasons (120 E Delaware Pl, 312-280-8800) is a pregnant woman's dream. The thoughtful staff took one look at me and had a full-body pillow ready—along with a What to Expect… book—on the bed in our suite. I don't think I had a better night's sleep this month. Earlier, we had room-service visits from the hotel's ice-cream cart and hot-chocolate cart—just the things to satisfy my constant cravings. They had every kind of topping I could want. I forgot how my belly might get in the way when I tried to squeeze into the smallish shower, especially after all those treats. I couldn't turn around for fear that I'd get stuck.
Did I mention the pool? It is fantastic! A perfect space for lounging (forget swimming right now)—there was fruit, water and coffee on hand for more munching. I could have stayed there for days and just read my magazines. Great view of downtown, too. The Four Seasons is top of the line, for sure. There isn't anything we wanted that they didn't have. Not sure when we'll be able to get back here, but I hope it's soon!
The top-notch hospital
I arrived at Prentice Women's Hospital (250 E Superior St, 312-926-2000) already in labor, and the valet (yup, valet!) caught my husband's keys when he tossed them while rushing me in. On our way out, they warmed up the car so it was nice and toasty for our new little girl. They even carried our bags and checked the fit of the car seat. Nice!
And those labor and delivery rooms: They are the mack daddy of hospital rooms, with flat-screen TVs, some device just to warm the blankets—pretty much anything a woman in labor could want or need. Our room post-delivery had a similar setup, plus a view of Lake Michigan and a nice fold-out bed for my hubby. And I never eat institutional food (blech), but they know how to make new moms happy here. They served lots of healthy, good food (loved the chicken pot pie and fancy mac and cheese!) and you could get a ton (it's like an all-inclusive resort). The best part, though, is the care: People are giving you medicine, feeding you, helping you to the bathroom and checking on you every hour. They know the trauma your body has been through. I cried the whole way home. My husband is fantastic, but he can't come close to giving me the level of care I got here. Sigh.
| | | |
| --- | --- | --- |
| | THE FOUR SEASONS | PRENTICE WOMEN'S HOSPITAL |
| VALET | x | x |
| CONCIERGE | x | |
| ROOM SERVICE | x (24 hrs) | x (7am-10pm) |
| SPA | x | x (birthing tubs) |
| POOL | x | |
| LAKEFRONT VIEWS | x | x |
| WI-FI | x | x |
| FLAT-SCREEN TVS | x | |
| ON-SITE MEDICAL STAFF | | x |