Action Bronson at Cubby Bear | Concert preview
The charismatic chef turned MC brings back hard NYC hip-hop, if you replaced all the cocaine with coq au vin.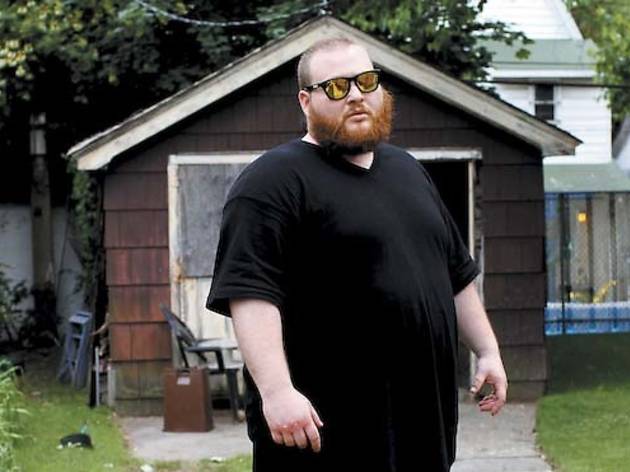 Listen to Action Bronson on a full stomach. His lyrical larder stocks relish, pickles, sushi, prosciutto, ceviche, artichokes, marshmallows, shrimp, yakitori, ginger ale, English muffins, hazelnut spread, hot sauce, olives, biscuits, tuna, duck and weed.
For the chef turned rapper, the world is a kitchen. "Smoking all day like a brisket," he says, or, "Cracked pepper, muthafucker. I'm a grinder." The Queens native also populates his verses with obscure blue-collar athletes (Ronnie Coleman, Barry Horowitz and Larry Csonka) and strippers. In Bronson's fluid rhyme schemes and his breathless, articulate battle style, it's impossible not to hear uncanny similarities to Ghostface Killah. But try telling him that.
"Don't even say my music sounds like Ghost's shit," the plus-sized Albanian-American warns on Blue Chips, his first mix-tape of 2012, named after the 1994 Shaquille O'Neal movie. Well, we must. Bronson not only flows precisely like the Wu-Tang ace, the charismatic Queens native also has the same silly, combative personality of the fake Ghostface who blogs on the Big Ghost Chronicles, the one who calls himself "Thor Molecules." With greasy jazz and soul loops, Dr. Lecter, Bronson's 2011 studio debut, is Ghostface's Fishscale, if you replaced all the cocaine with coq au vin. They both obsess about sex. Every rapper obsesses about sex. Only Bronson refers to his dick as his "P.P."
The 27-year-old has refreshed hip-hop with new flavors and reminded us that you can be both hard and lighthearted. He's not old-school; he's comfort food.