Ellie Goulding at Aragon | Concert preview
Rising pop singer reaches her stride.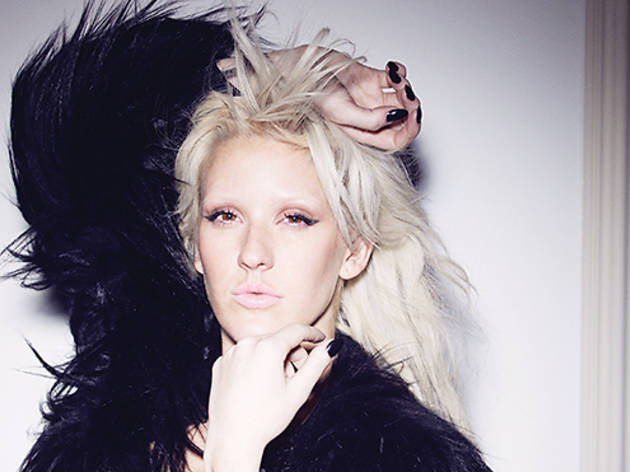 It should surprise no one to learn that sprightly British singer-songwriter Ellie Goulding is an avid runner. The 26-year-old's ethereal electro-pop makes perfect sense as a running soundtrack (the occasional stripped-down folk ballad notwithstanding). That's how Nike and her label Polydor promoted Run into the Light, a remix EP culled from her 2010 debut album, Lights.
While she built a lot of momentum in the U.K. that year with a delicate cover of Elton John's "Your Song"—even performing it at royal couple Will and Kate's wedding reception—Goulding's crossover career hasn't exactly been a sprint. Her stateside breakout, "Lights," spent more than half a year on the Billboard Hot 100 before finally reaching No. 2. Once a sleeper, it's now, of course, ubiquitous—always playing at the grocery store, the dentist's office and the gym (my unintentional treadmill accompaniment).
What makes Goulding's music distinctive is the unique character of her voice. Often it flits gracefully but assuredly over infectious beats, echoing the best of Scandinavian dance-pop, but at times it's fragile and tremulous, which when overused can grow as irritating as a side stitch (to really extend the metaphor). Fortunately, her latest, Halcyon, mostly sticks to the soaring sound that seems to be appreciated both here and across the pond, layering and looping her vocals for added texture. Built on radio-ready beats and hooks, the disc doesn't exactly tread into wildly inventive territory, but it might just get you moving.