Grazyna Auguscik, Angela James and Speck Mountain | Album reviews
Three local releases on our radar.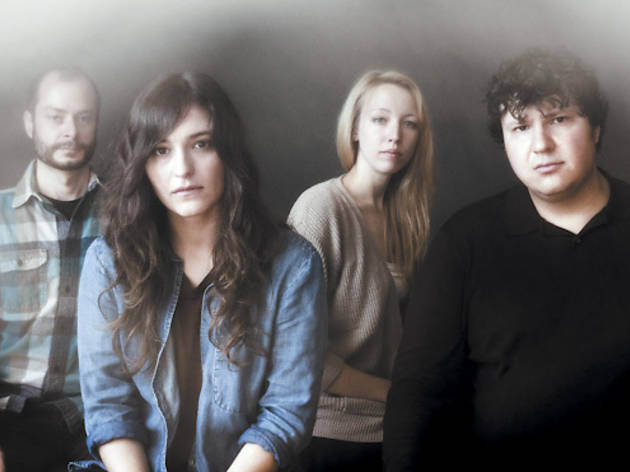 1/3
Photograph: Julia Stotz
Speck Mountain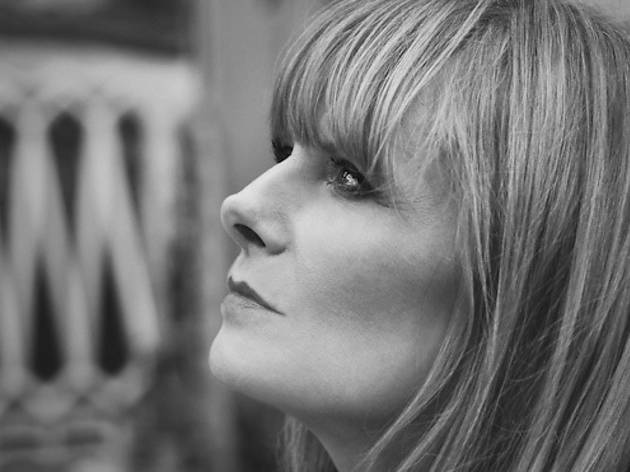 2/3
Photograph: Magda Marczewska
Grazyna Auguscik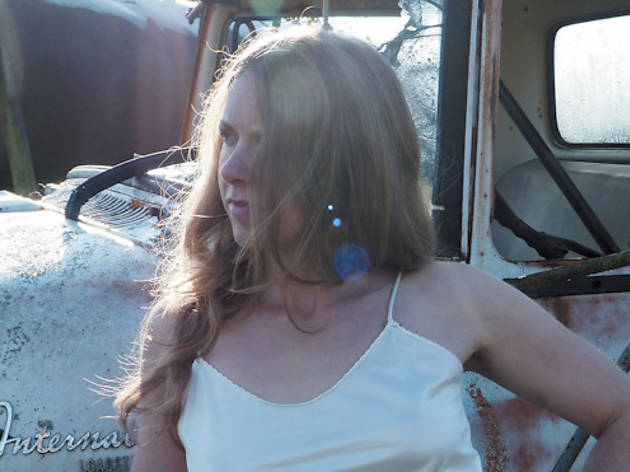 3/3
Angela James
Grazyna Auguscik
Man Behind the Sun: Songs of Nick Drake (EMI Poland)
[fivestar:3]
Since Nick Drake was rediscovered in the late '90s, his songbook has been reinterpreted to the extent that another set of covers could seem exhausting. Grazyna Auguscik avoids that with relatively eclectic song choices pulled from the folk visionary's three albums. But what really differentiates this set is her background. A Polish native, Auguscik is a jazz singer known on the local scene for her cool delivery. Regular collaborators like bassist Matt Ulery and members of his chamber-jazz outfit Loom lend their talents on Man Behind the Sun, and the results are technically accomplished if occasionally too slick. Modest, rootsy takes on "Time Has Told Me" and "From the Morning" succeed more than something like "Road," which is transformed from a succinct solo meditation into a sprawling fusion labyrinth. The stylistic variety keeps things interesting, if it occasionally invites indulgence.
Grazyna Auguscik plays Chicago Cultural Center Thursday 7.
Angela James
Down and Out (self-released)
[fivestar:4]
The title suggests despondency, but Angela James's debut EP, Down and Out, transcends cry-in-your-beer country. In her hands, Americana is something best delivered with care, slowed to a crawl and unspooled gently, yielding dusty, delicate passages that put you in a sleepy honky-tonk. The singer-guitarist, who moonlights in Judson Claiborne, carries an old-fashioned charm, and her voice bears ample trace of her Tennessee roots. While usually suffused with a quiet dignity, she occasionally reveals a rugged bite not unlike Neko Case, though James works in a more traditional mode. "Wanna Be Lyin with You," a rustic waltz, sounds timeless, and swooning pedal steel illuminates "Fortress," while the title track layers that instrument with Katie Wiegman's vibraphone for an effect that's at once ominous and luminescent. Far from down and out, these songs suggest an artist on the up and up.
Angela James plays the Hideout Thursday 7.
Speck Mountain
Badwater (Carrot Top)
[fivestar:4]
Going against the tide of Chicago bands drawn to either of the coasts, Speck Mountain's Marie-Claire Balabanian and Karl Briedrick relocated here from New York nearly six years ago and haven't looked back. For a band that never sounds hurried, the move makes sense. Badwater, the group's third album, casts its spell slowly, perfecting a drifting, dream-pop mystique that maintains an impenetrable calm. Balabanian's warm voice defies gravity, imbued with a sense of melancholy that would be vaguely bluesy if the music weren't so resolutely indie. "Slow So Long" conjures a sedate haze around an unresolved melody, but Balabanian's lilting voice offsets any hint of distress, however ambiguous. Flickering, reverb-flecked guitars and glimmering organ flourishes define songs like "Flares" that while concise feel expansive, drawn upward.
Speck Mountain plays the Hideout Saturday 9.