Middle Brother - Middle Brother | Album review
Americana supergroup Middle Brother brings rustic denim-and-flannel dude-itude to its debut.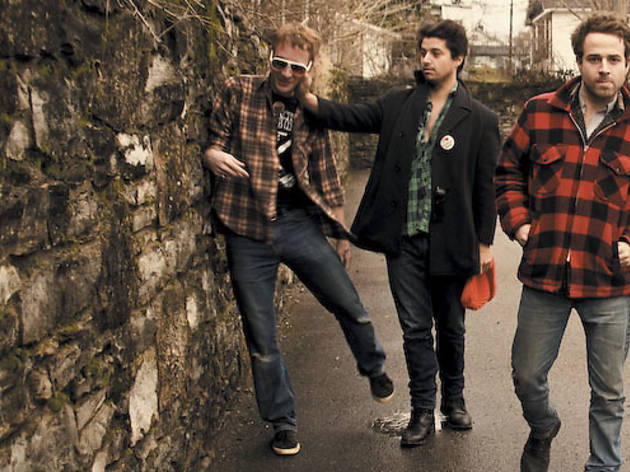 It's an East Coast–West Coast thing with Middle Brother, an all-star Americana trio featuring John J. McCauley of Providence's Deer Tick, Taylor Goldsmith from L.A. outfit Dawes and Matt Vasquez from Long Beach indie-rockers Delta Spirit.
Geographically speaking, that's about as far from the bucolic rootsiness the trio evokes as one might imagine. Yet, as befits the energetic and acoustic-driven music on the combo's self-titled debut, Middle Brother debuted as a band at the epicenter of bucolic rootsiness: Austin, Texas. There, where the armadillo walks and the blue sky rains Shiner Bock, the threesome harmonized at last year's SXSW fest, the perfect place to unveil rustic denim-and-flannel dude-itude.
While decidedly breaking no new ground, the singers can winningly recall the heyday of the Jayhawks ("Blue Eyes") and parlay soulful, low-key vocalizing into a Nashville coffeehouse reverie ("Daydreaming") without breaking a sweat.
Unfortunately, such mellow fare defaults to a mid-tempo sameness. They're not the Band. They're not even Son Volt. They're not even America. But once in a while they get lost in the Way Back Machine and tap some 1950s zest, surprising with spirited rockers like "Me Me Me," suggesting that if you can't be original, at least play as if you have a boner.
Middle Brother hits [node:31671 link=Metro;] Saturday 12.