The 10 sets to see at Lollapalooza 2014
OutKast, Lykke Li lead our list of acts we must catch in Grant Park. Plus, we stir up a little hip-hop controversy.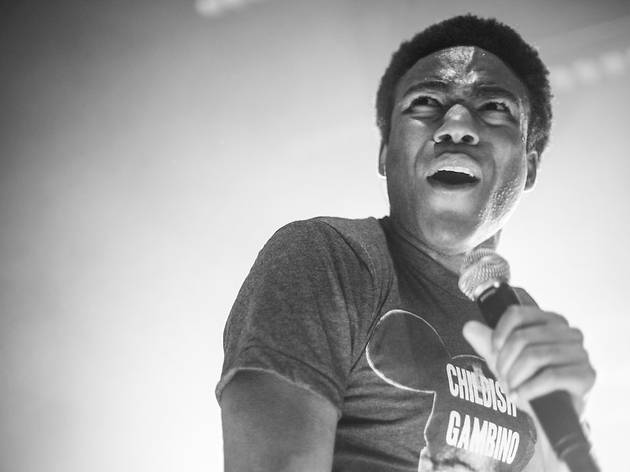 1/10
Photograph: Chandler West
10. Childish Gambino Let's kick this off with a controversy. As you continue to click through this slide show, you will not find Chance the Rapper. Sacrilege! Don't get us wrong, we root for the local product, but the hype has gotten a bit out of hand. Critics are acting like Chance is the Biggie Smalls of Chatham. (Yes, we are a little sore that his first mainstream move was to drop a verse on a Justin Bieber single.) Meanwhile, critics treat Donald Glover like the red rubber mat at the bottom of a urinal. Because he was on TV? Sure, his Gambino material can be derivative of Kanye and Drake (who also came from TV), but few rappers are reinventing the wheel. And right now it's hard to argue that Chance is more comfortable on a big stage than a veteran comic. Gambino knows how to put on a better live show. You know the banter will be better. There's a great chance of both of them popping up in each other's set, as they've collaborated before (see below). If Chance is down with Glover, why shouldn't you be?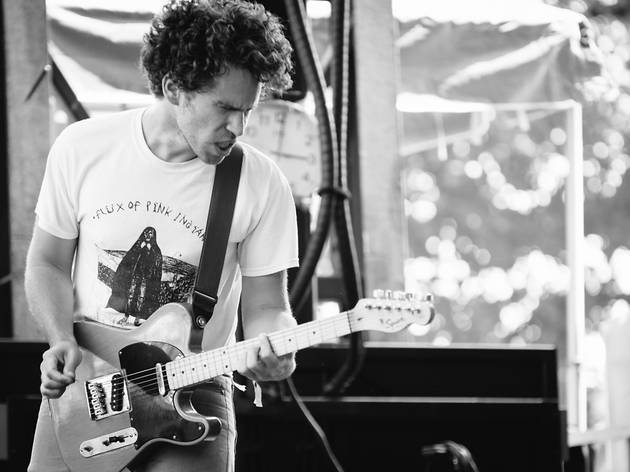 2/10
Photograph: cousindaniel.com
9. Parquet Courts The music writers might outnumber the paying concertgoers when this smartypants Brooklyn punk band hits the stage on Saturday. The quartet threw down the most exhilarating rock set at Pitchfork last summer, tautly motoring through its the-Fall-meets-the-Feelies-meets-Fear tales of stoned ambivalence.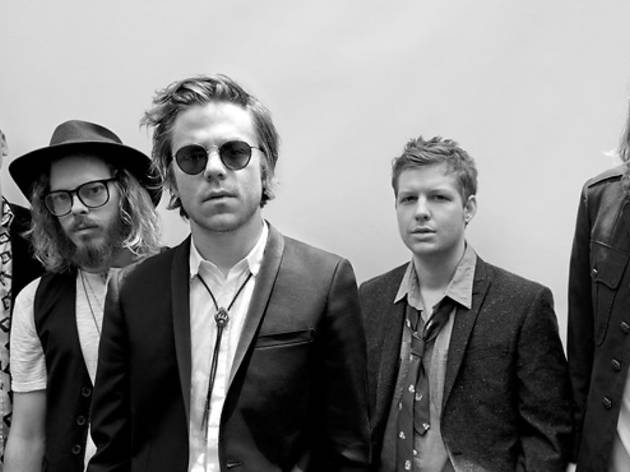 3/10
Photograph: Colin Lane
8. Cage the Elephant After fumbling around for a sound of its own, bringing to mind every alt-rock-radio act from Kings of Leon to the Toadies, the Kentucky band chiseled its own unique brand of sophisticated garage rock on last year's Melophobia. The new stuff carries traces of the Black Lips' rough retro purism, the weirder recent Strokes tunes and the ramshackle trailer park soul of Modest Mouse. Last time we saw 'em at Lolla, at Petrillo, singer Matthew Schultz conducted a massive crowd of sweaty teens like Riccardo Muti. After grinding it out on the road, surprisingly, they are one of the best maintream guitar groups in America at the moment.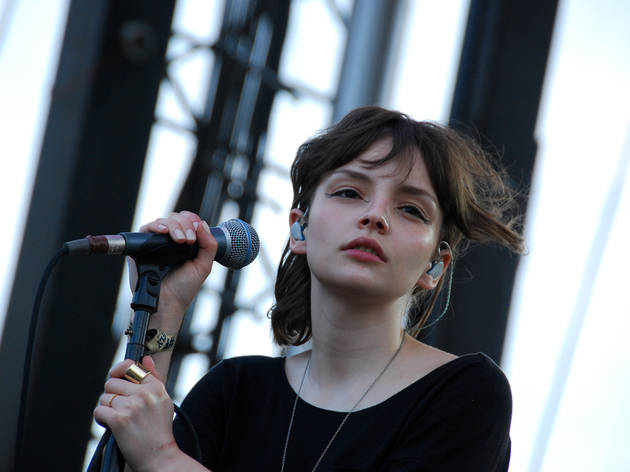 4/10
Photograph: Michael J. Chen
7. CHVRCHES This Scottish synth-pop trio is Hello Kitty adorable, and at first can seem like Selena Gomez fronting New Order. Until you zoom in and parse Lauren Mayberry's blackened lyrics—"I'll be a thorn in your side till you die," "I will be a gun and you I'll come for." The pulsing, bittersweet "We Sink" was one of our 10 favorite tunes of 2013, and we can't wait to hear it throbbing through the crowd in Grant Park.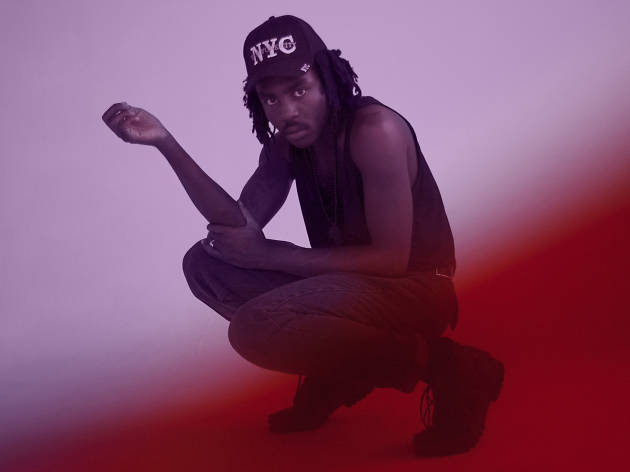 5/10
Photograph: Stacey Mark
6. Blood Orange Devonte Hynes is delightfully unpredictable. He's made tech-punk with Test icicles, prog country as Lightspeed Champion, and collaborated with Solange Knowles, Britney Spears, Florence and the Machine, and Kristen Wiig. His first record as Blood Orange sounded like the scratchy new-wave of Orange Juice. His newest, Cupid Deluxe, blends plush '80s R&B, old school rap, new jack swing and Gregory Hines. A poor man's Prince, the British ex-pat even shreds on guitar when you least expect it.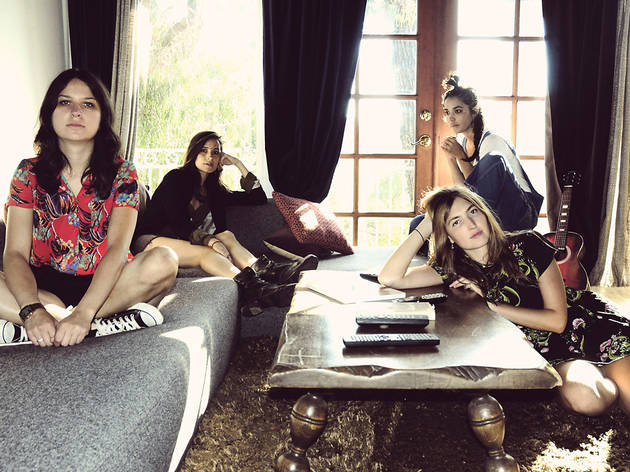 6/10
Photograph: Mia Kirby
5. Warpaint The L.A. foursome bewitches with slow-burn grooves. The self-titled album from earlier this year built an unlikely bridge between Can and the Cocteau Twins. And yet Warpaint could just as easily open for Radiohead or the Chili Peppers. Though it seemingly is better suited to playing in a low-lit ballroom with billowing white curtains, don't underestimate the power of the band's formidable rhythm section.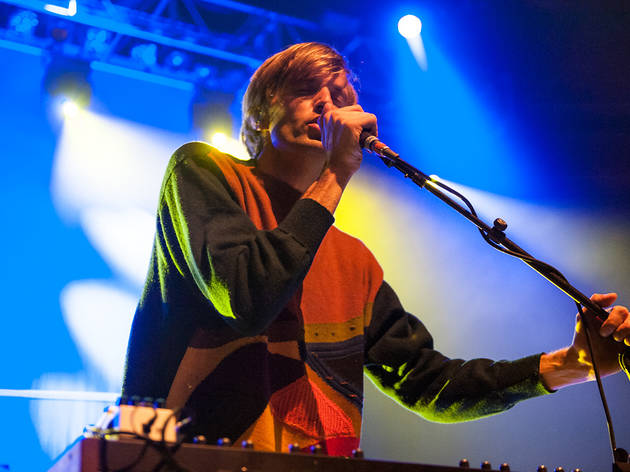 7/10
Photograph: Max Herman
4. Cut Copy Like Spoon, these Aussies have logged countless festival sets. That being said, they keep getting bigger and better. We've only heard the ecstacy-friendly Free Your Mind indoors at the Riv, where the baggy house beat literally shook the balcony. We've yet to have the Stones Roses or the Happy Mondays hit a Lollapalooza stage, and we were too young to fully experience the summer of 1989, so welcome back, Cut Copy. Please enjoy a topless Alexander Skarsgård below.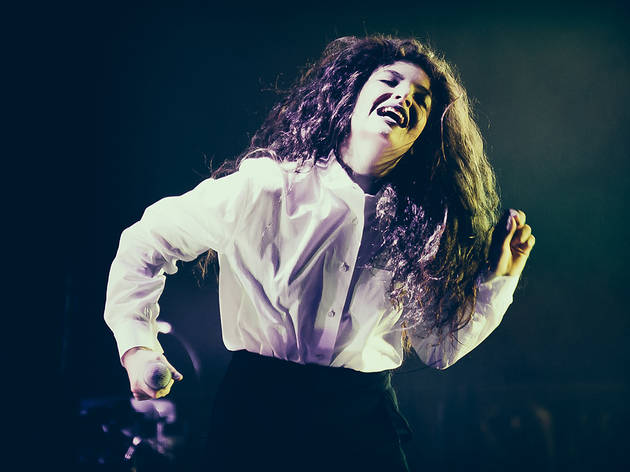 8/10
Photographer: cousindaniel.com
3. Lorde Last year, we argued that Elliie Goulding should have been a headliner. She drew a larger horde of fans than Nine Inch Nails and the Cure. Likewise, the meteoric Lorde should easily pull in one of the biggest crowds of the weekend on Friday evening. Lolla is learning, as she's likely playing as the sun sets.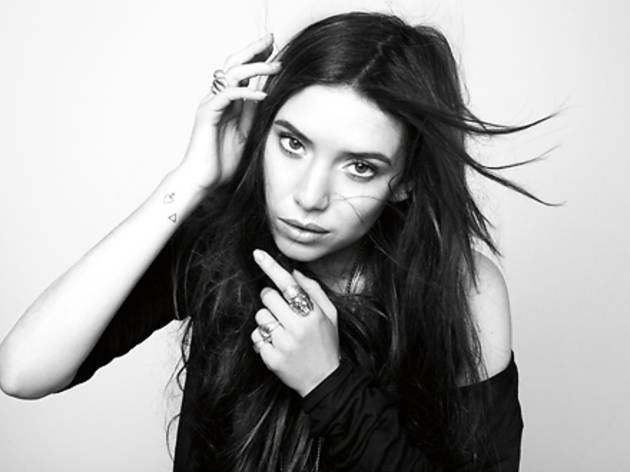 9/10
2. Lykke Li Few modern singers can send a chill down the spine as Li can. It's been a few years since we've heard from the beautifully doleful Swedish diva. In that time, there have been many followers of her gothic electroacoustic pop—Lorde being the biggest of them. Li and Lorde both take the stage on Friday. It seems lazy to have this superior elder lead into the rising teenage disciple, but we just hope they don't go head to head.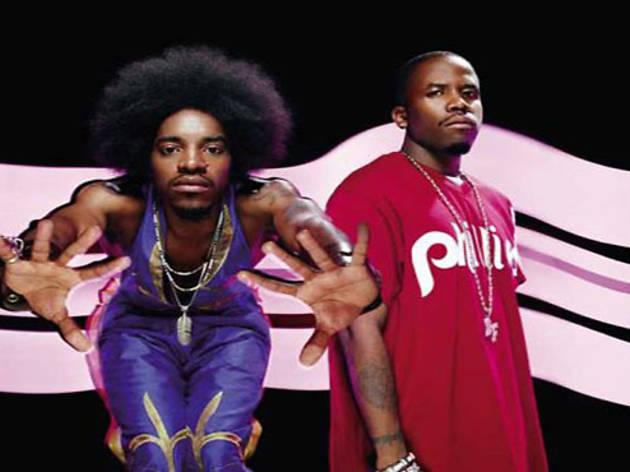 10/10
Photograph: Courtesy Outkast
1. OutKast We could argue that the Atlanta duo is billed too high (Big Boi alone played in the middle of the day at Pitchfork), or that they're milking this reunion dry by hitting every freaking festival in America (even Milwaukee Summerfest weeks earlier), but hush that fuss. These songs: "B.O.B," "Rosa Parks," "So Fresh, So Clean," "Player's Ball," "Elevators," "Ms. Jackson," "Ghetto Musick," "Hey Ya!" This will be a wall-to-wall set of classics by the greatest hip-hop act of the last 20 years.   
So, aughties nostalgia is officially on. This year's Lollapalooza lineup has underwhelmed many, largely because it is chockablock with repeat visitors. This will be Kings of Leon's fourth time playing for Perry. Many of the acts have recently played here, or will soon play here. That being said, with 100-plus performances, you have to be a jaded crank to completely write off the festival. Don't like Eminem? Go watch one of the other three stages hosting headliners simultaneously.
Here are the acts that have us the most excited. Tell us why we're wrong and who you want to see in the comments.
RECOMMENDED: Our complete guide to Lollapalooza