The coolest concert tees of the summer
We looked through the festival lineups to find the sharpest band shirts of the season. Here's what to wear or buy at Lollapalooza, Pitchfork and more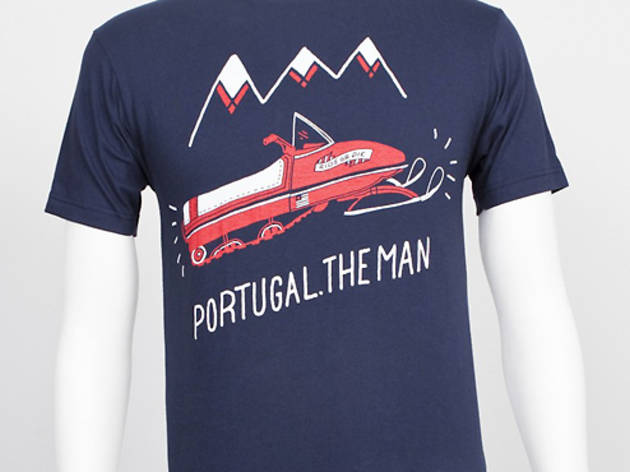 1/17
Portugal. The Man is the rare band from Alaska. So why not show off that Wasilla pride with a snowmobile shirt ($20). Beats putting Sarah Palin's face on your body. The band hits Lolla on Friday (and even plays the Kidzapalooza stage).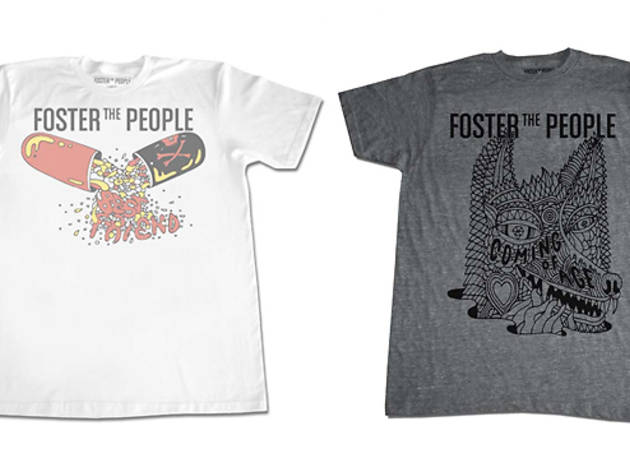 2/17
Foster the People is one of Saturday's big names at Lollapalooza, and the indie popppers have some hip apparel ($30) for fans. Like the band's album covers, it features the artwork of Nick Van Hofwegen, who makes catchy music himself as Young & Sick.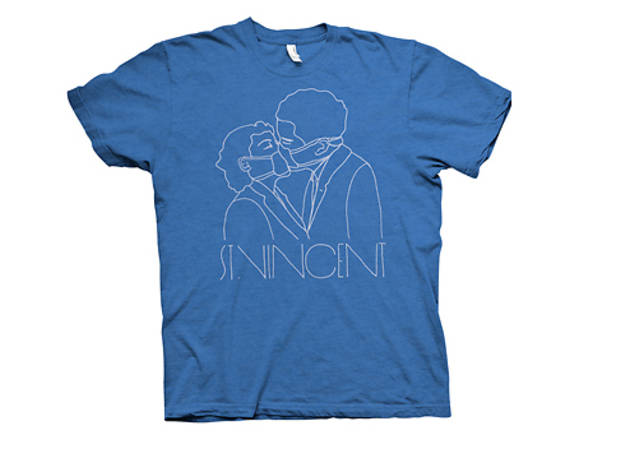 3/17
Elegant and minimalistic, the design of indie queen St. Vincent's tee ($24.95) fits in splendidly with the artist's repertoire. Annie Clark, a.k.a. St. Vincent, seems to have reached a career peak with her latest eponymous album, released earlier this year. She hits Pitchfork; you can catch her performance on Saturday.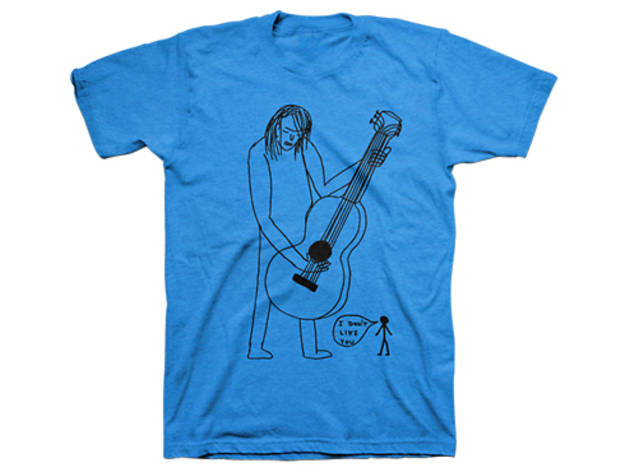 4/17
Veteran rocker Beck delivered an anticipated return with Morning Phase, and he headlines Pitchfork this year. The smooth rocker and his self-depricating ("I don't like you") youth tee ($19.99) can be found in Union Park on Friday.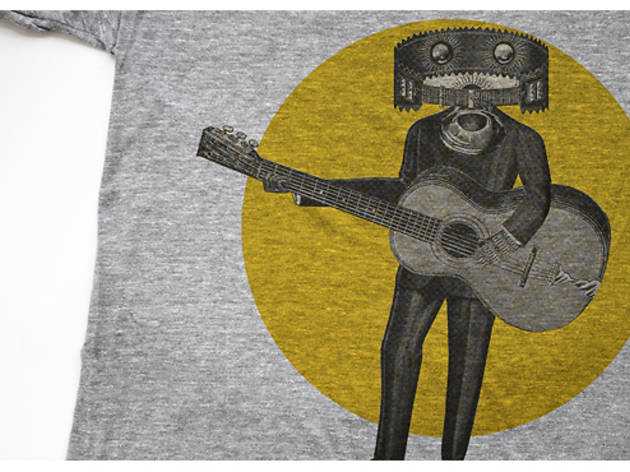 5/17
Cult indie group Neutral Milk Hotel continues to lure fans with a unique sound, cryptic lyrics and these arcane tops ($20). The rockers come to Pitchfork on Saturday.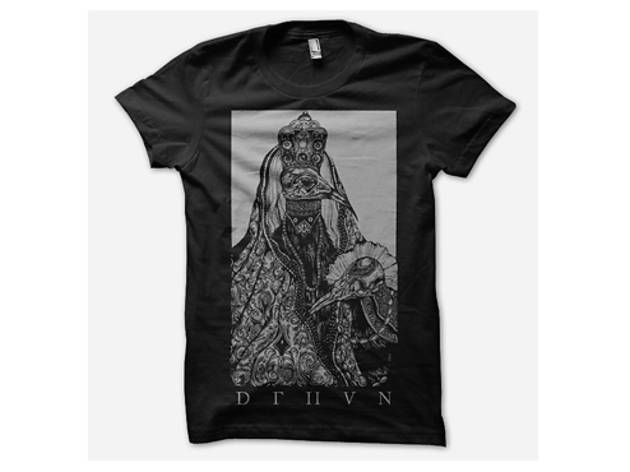 6/17
The black tee ($20) of San Francisco-based metal wonder Deafheaven is ornate and mysterious, just like the rocketing metal group whose most recent release, Sunbather, was embraced by non metal fans. You'll see this on a Logan Square bartender at some point.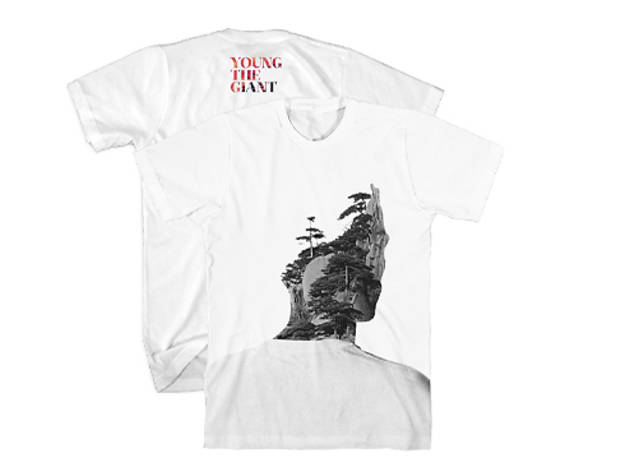 7/17
California rockers Young the Giant have quietly developed quite a following, and some rather lovely clothing ($20). The band released its second album Mind over Matter last year, and its tour brings them to Grant Park on Sunday evening at Lollapalooza.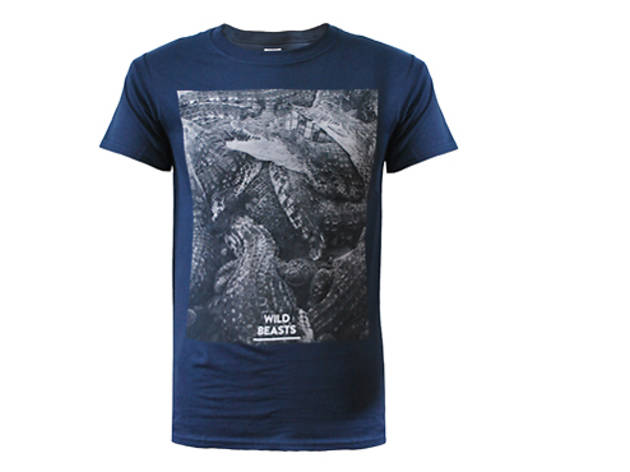 8/17
With a name like Wild Beasts, you gotta go with some killer animals (£18). The Brits bring their mature, well-designed sound to Pitchfork in one of our most anticipated Saturday performances.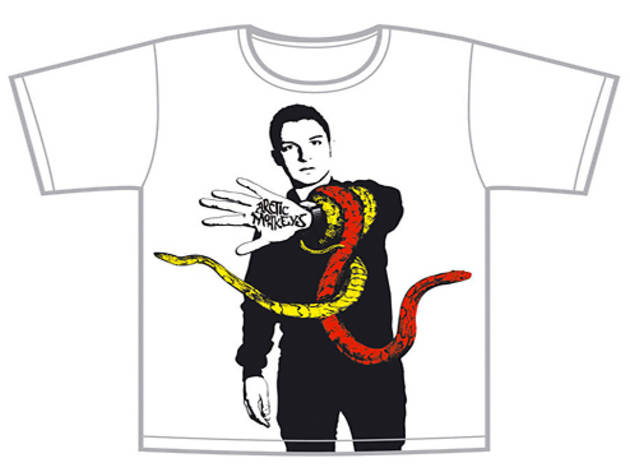 9/17
AM, the fifth studio album of Arctic Monkeys, was hailed by some as the best album of last year. If you want to hear the new Dr. Dre–inspired thump of the indie-rock giants, make your way to Grant Park to catch their headlining set at Lollapalooza on Friday, and don't forget to sport this shirt with drummer Matt Helders wrapped in snakes ($18).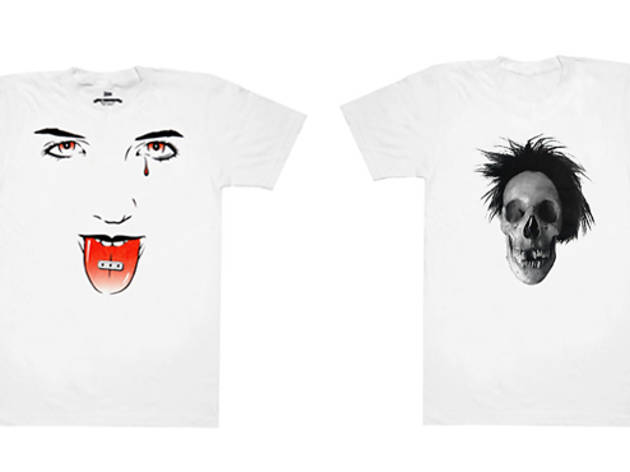 10/17
Some of the coolest merch of the summer belongs to one of Pitchfork's Saturday artists, Danny Brown. These shirts ($28) might be for an older album, but that way you can pretend you were into the rapper all along.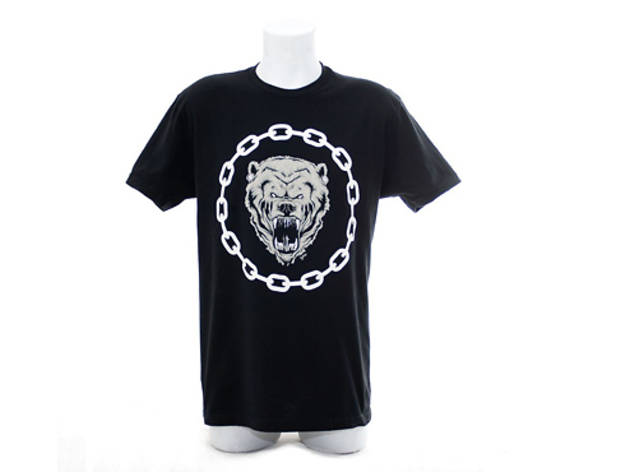 11/17
Chicago's own Krewella performs at Lollapalooza on Saturday. If you miss the trio's performance, their "dope" merch is still worth checking out (especially if you want a shirt that reads "DJ's ♥ BJ's").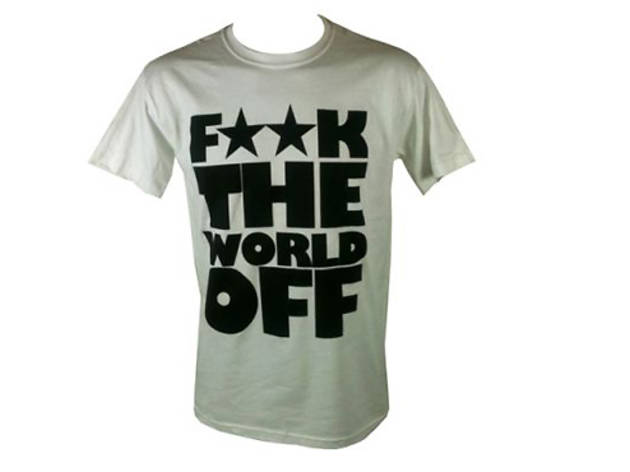 12/17
Pretty self-explanatory, the merch of this British rock group (£20). The Kooks' first album since 2011 is set for a September release. In the meanwhile, they can be found at Grant Park on Friday evening at Lollapalooza.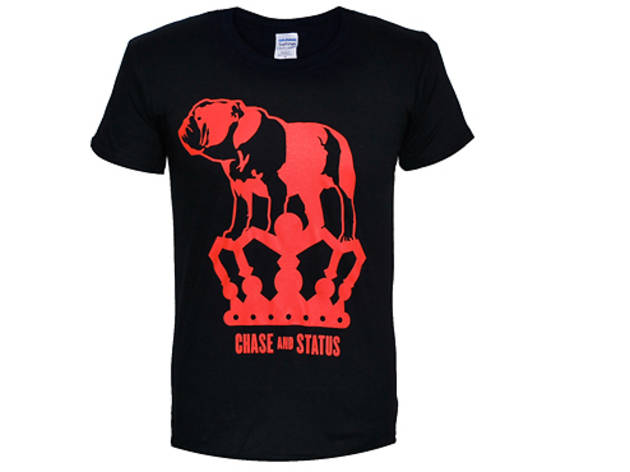 13/17
British bass duo Chase & Status sport some hefty new sounds and a sleek look on Brand New Machine from last year. Watch it all come together and don this cute bulldog (£35) on Saturday at Lollapalooza.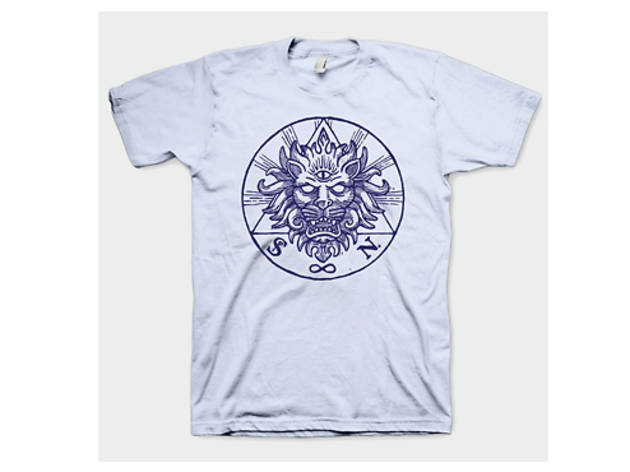 14/17
Spoon has consistently kicked out the hits for two decades. It takes special powers for that kind of unwavering quality. Or black magic, as this new quasi-satanic emblem ($20) implies. Their upcoming record They Want My Soul comes out days after their Saturday show at Lollapalooza.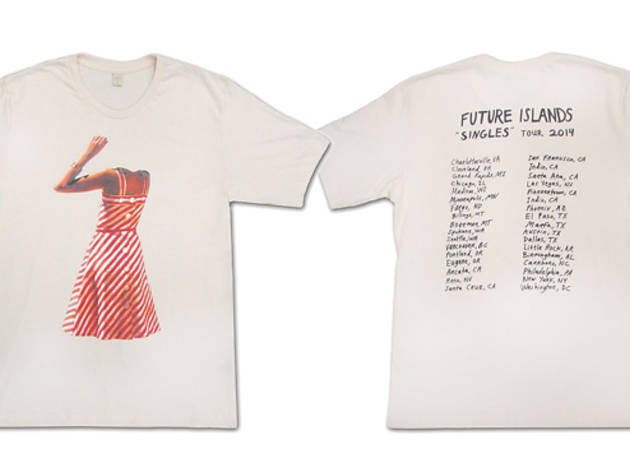 15/17
Future Islands have had a breakout year, what with their charmingly goofy dancing and "Waiting on You." We like that the front of this tee ($20) is cryptic enough to not say who the band is…while the band is your classic "tour stops" list. The band plays North Coast at the end of August.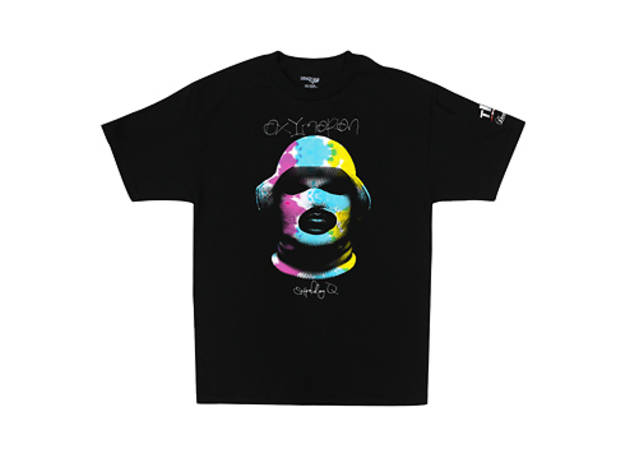 16/17
Schoolboy Q's Oxymoron is one of our albums of the year (so far), great enough that lazily putting the album cover on a shirt ($25) suffices for cool. His slot at the hip-hop heavy Pitchfork is on Sunday.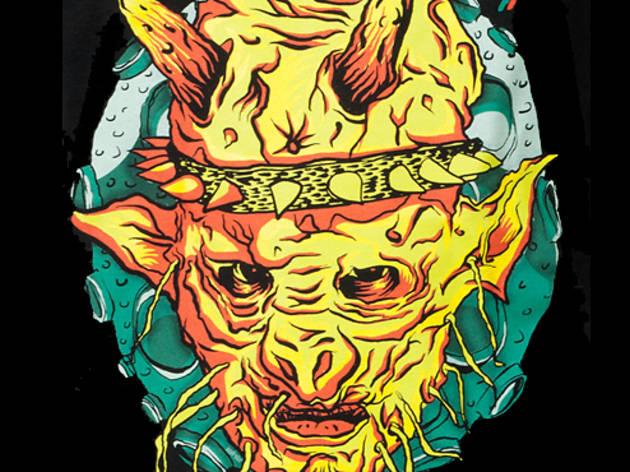 17/17
Despite the death of singer Dave Brockie, Gwar are (space) soldiering on. Represent the fallen Oderus with this tee ($19) when the band plays Riot Fest in September.
Summer festival season is here, and you shelled out a hundred and fifty bucks or so for Lollapalooza, Riot Fest, Pitchfork. But that is just the start of the spending. You can't leave the fest without a fresh concert t-shirt, right? And nobody wants the generic festival shirt. Band merch is always better designed (and less likely to feature UFOs and clowns, Lolla attendees).
Better yet, represent at the fest by buying a tee now. Above are our favorite merch for acts hitting Chicago music festivals this summer.