Big Mac
Give your new-or old-Mac computer an extra boost with one of these under-$200 add-ons.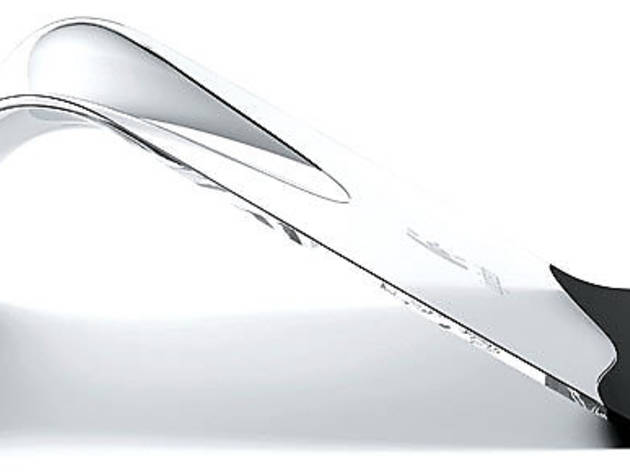 Griffin Simplifi
When it comes to digital cameras, Apple's new breed of laptops still lacks a media-card slot. A blessing for shutterbugs, the Simplifi connects to your Mac via USB, which means you can dump your digital photos from your camera's memory card to your Mac's hard drive. It supports most popular formats, like Secure Digital, CompactFlash and Memory Stick Pro, and it houses two additional USB ports on the rear. The hub even includes a charging dock for your iPhone or iPod. $69 at griffintechnology.com.
Seagate FreeAgent Desk for Mac
Running out of space on your hard drive? The FreeAgent Desk for Mac offers 500 additional gigabytes of storage space, letting digital pack rats safely stash their collection of high-def programs and music. The drive connects via FireWire or USB and is compatible with OS X's Time Machine, so it can keep an up-to-date copy of everything on your Mac should you ever lose a file. $169 at seagate.com.
Creative GigaWorks T40
With their bright, glossy screens, Apple's new Macs are made for watching movies, but getting theaterlike surround sound from their tinny built-in speakers is nearly impossible. For big sound without a big price tag, try the Creative T40s. This 2.0 speaker system connects straight into your Mac's audio port and delivers beefy thuds and crisp highs whether you're listening to music or watching DVDs. To save space, Creative ditched the required subwoofer and instead built it straight into the T40s via the top-mounted BasXPort. The speakers can also connect to your TV or Xbox via the included adapter. $150 at us.creative.com.
Logitech Alto Express Notebook Stand
With its Frank Gehry–inspired looks, the Logitech Alto Notebook Stand raises your MacBook to eye level, creating a comfortable and ergonomic work environment. This curvy stand also reduces desktop clutter by neatly tucking your Mac's cables out of sight. Rubberized feet keep the stand from skidding on your desk while a small vent helps circulate air and prevent your laptop from overheating. $29 at logitech.com.