Chicago street style: Jules Schwanbeck
This Chicago jewelry designer describes her style as "boho-rocker."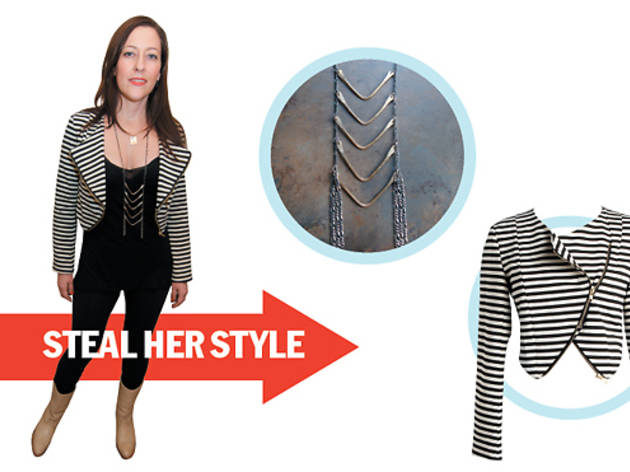 How do you describe your style?
I'm kind of like a boho-rocker. I like to be very relaxed and comfortable, but punked out a little bit. I'll definitely wear a leather jacket with just about anything.
I like your necklace.
It's a very personal design. I had two spinal fusion surgeries and was in bed for six weeks, and I couldn't make jewelry but I could sketch. So, I sketched this design which is based on my X-ray. It's the Lumbar Spinal Fusion necklace.
Lumbar Spinal Fusion necklace, $245 at shopjules.com
Blaque Label jacket, $96 at Lori's Shoes(824 W Armitage Ave, 773-281-5655)