Sideways
Not feeling artsy? Purchase one of these silhouette pieces.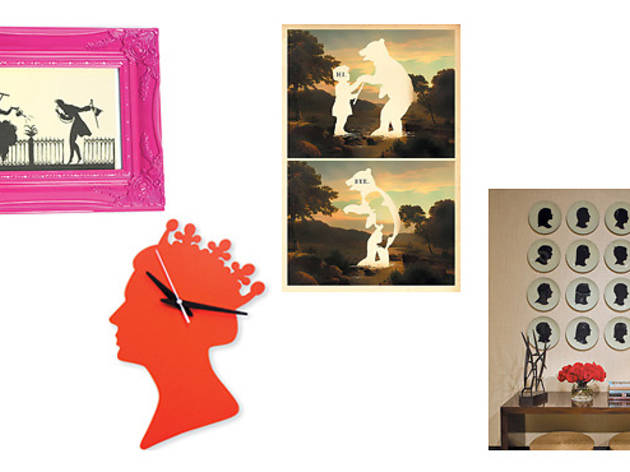 Theater of the mind
Wilhelm Staehle's Victorian-inspired vignettes with cutouts tell twisted tales within 4-by-6-inch framed prints. $30 at thebazaarium.com.
Get carded
Snail-mail this card by artist Leigh Batnick of Jezebel to a special friend or celebrate its dreamy qualities by hanging it in a frame. $3.50–$6 at Asrai Garden (1935 W North Ave at Winchester Ave, 773-782-0680).
Long live the queen
Regardless of your feelings toward Queen Elizabeth, her orange profile (it's also available in black) provides a charming backdrop for this quirky acrylic wall clock. $50 at nakeddecor.com.
Plate date
Forget monograms. Submit a snapshot of a loved one to artist Gemma Parker and she'll churn out a custom-made, decoupaged plate that plays double-duty for dining and decor. $210; email parker@lichtencraig.com.
Find out how to make your own silhouette art in this week's "How to" column.