Route 66 Theatre Company's Next Stop
El tracks serve as connecting thread for a new collection of mini musicals.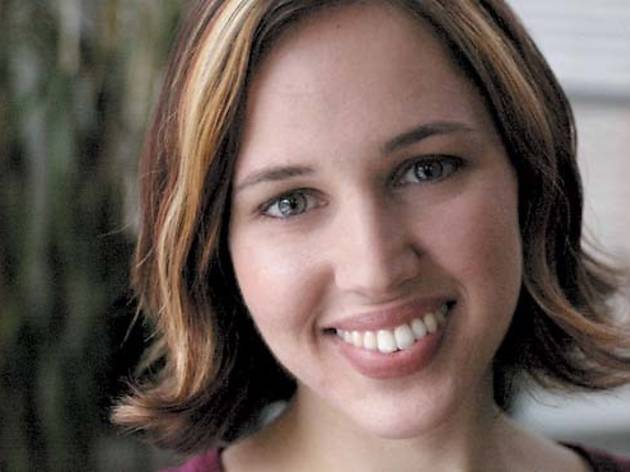 Diana Lawrence and Erica Weiss are half an hour late. We've scheduled an interview at the Lincoln Park café Bourgeois Pig, four blocks east of Roy's, the furniture store that caught fire and shut down a few El lines on a recent Tuesday. It's fitting that the notoriously unpredictable CTA should delay our conversation; Weiss and Lawrence have spent the last six months devising Next Stop, a new musical set along various El stops.
Lawrence and Weiss, both 29, are Chicago transplants. A Denver native, Weiss moved here ten years ago when she enrolled at the Theatre School at DePaul. Lawrence arrived to pursue a songwriting career after graduating from the University of Michigan; she performed with her band Diana and the Dishes while providing musical direction for theaters around the city.
"Diana came onto my radar because she was playing at a lot of Route 66 events and benefits," recalls Weiss, associate artistic director of the four-year-old Route 66 Theatre Company. Playwright Caitlin Montanye Parrish, Weiss's creative partner on Route 66's breakout hit last year, A Twist of Water, pointed Weiss to Lawrence's band. "We had our first conversation when Diana came to see A Twist of Water," Weiss continues. "The three of us looked at each other and thought, Maybe we should write a musical together."
To test the trio's compatibility, Lawrence sent Parrish music to write scenes for, while Parrish sent Lawrence scripts to inspire original music. The results exceeded expectations, but with Parrish living on the West Coast and Lawrence's and Weiss's commitments, the threesome deemed a full-scale musical unrealistic. Weiss's solution: Invite other playwrights to craft short musicals through the same process of mutual inspiration.
"When we got all our pieces together, we'd be able to put them in some kind of order that made sense," Weiss says. Lawrence adds with a laugh, "Once all the groceries arrived in the refrigerator, we'll see what we can make of them."
Those groceries included new works from Parrish, Brett Neveu and Ike Holter, among others, giving Lawrence the difficult task of finding the perfect musical recipe.
"This whole thing has been a mix of creating a musical and creating an album," Lawrence says. "It's like a big staged concept album—figuring out how to make all this music make sense together, but also making sure they all have their different tones."
Lawrence suggested connecting the scenes via the CTA, which allowed each short play to retain its own style while providing a shared reference point.
"Setting up which stop we're getting off gives the audience a really clear picture," Weiss says. "Moments of recognition in the theater are divine. That's what it's all about. Those little flashes of 'that comes from my life.' "
Recognition plays an important part in Lawrence's compositions: The musical theme linking the scenes begins with the two notes that accompany the El's closing doors. "It's a song based off a train sound," Lawrence says. "And the whole concept of doors closing, that's what a lot of these plays are about: people deciding to change their lives, to close one door and open another."
Weiss and Lawrence see Next Stop as a love letter to Chicago, public-transit hiccups and all. "Windy City pride has been a good note for Route 66 to hit," Weiss says, "and I don't get tired of it because I fucking love Chicago."
Next Stop pulls into Theater Wit Monday 18.