Shadowlands at Provision Theater | Theater review
Provision's staging of William Nicholson's C.S. Lewis bioplay keeps a too-polite distance.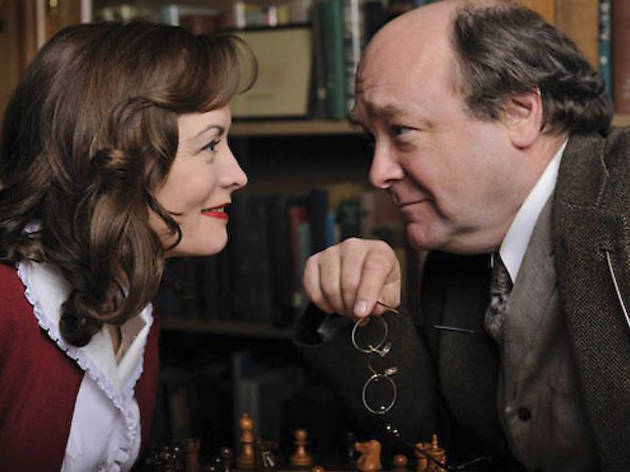 It's always easy to extol the virtues of suffering when you're doing just fine, but it's a different story when you're the one doing the suffering. Even if you believe that pain and death and kids with cancer are all part of God's plan to bring us closer to him, you're liable to conclude, once you find your own loved ones in the oncology ward, that the plan could use some revisions. When we first meet C.S. Lewis in Nicholson's 1989 drama (adapted from a 1985 TV movie and subsequently made back into a film starring Anthony Hopkins), he's a genial, well-liked Oxford don, a popular Christian apologist, the author of the staggeringly successful Narnia children's books, and a man who doesn't know the first thing about suffering—or, for that matter, happiness—because he keeps life at arm's length.
That gradually changes when he meets and marries a feisty American poet, Joy Gresham, who has just about coaxed him out of his shell when she develops terminal bone cancer. Lewis's unprecedented happiness gives way to unprecedented torment, and maybe, Nicholson suggests, the latter is the price we pay for the former.
Gregory's staging for Provision Theater is in some ways as standoffish as Lewis initially is. Trouble is, Gregory never quite achieves Lewis's breakthrough. Armacost effectively conveys the man's intelligence and decency, but he remains politely remote throughout, failing to generate even a whiff of chemistry with Moniz's warm but mismatched Joy. Their scenes of supposed wedded bliss are the least convincing of the evening.