South of Settling at Steppenwolf Garage | Theater review
Emily Schwend's new play is a rich, affectionate portrait of small-town struggles for contentment.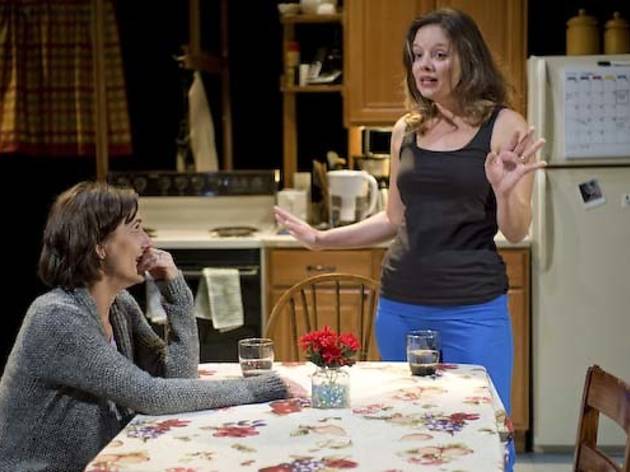 Emily Schwend's new play is a rich portrait of the pursuit, if not the attainment, of happiness. In small-town Missouri, school-teacher Kate (Janet Ulrich Brooks) and her husband, Irwin (Keith Kupferer), prepare for a visit from Kate's semi-estranged cousin Amy (Nicole Wiesner) and her new husband, Randall (Jeff Trainor), who's found a job in the area. Kate is suspicious of the much younger Randall, whom Amy married in a quickie Vegas wedding.
Brooks brings marvelous nuance to the buttoned-up Kate, determined to put up a front of perfect hospitality even as she barely hides her disdain for Randall and her resentment of Amy. Working on themes of loss and loyalty, Schwend skillfully reveals the family history in bits and pieces, building toward a confrontation between the two women that comes as a stunning blow; director Adam Goldstein smartly lets this moment linger.