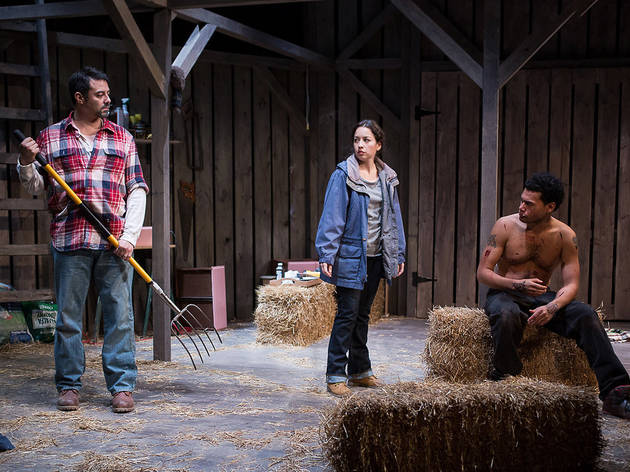 1/6
Photograph: Maisonet Photography
Tamer of Horses at Teatro Vista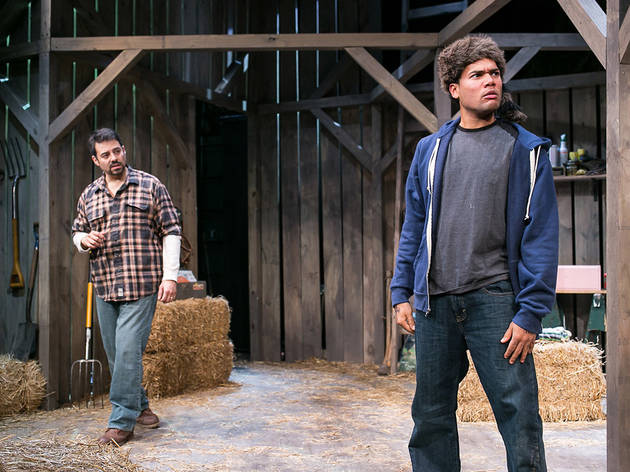 2/6
Photograph: Maisonet Photography
Tamer of Horses at Teatro Vista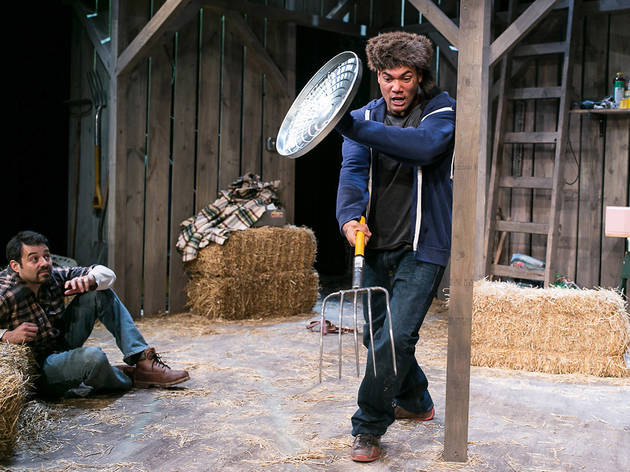 3/6
Photograph: Maisonet Photography
Tamer of Horses at Teatro Vista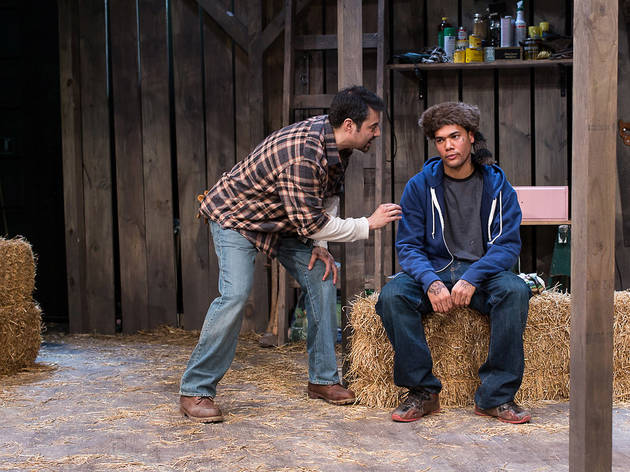 4/6
Photograph: Maisonet Photography
Tamer of Horses at Teatro Vista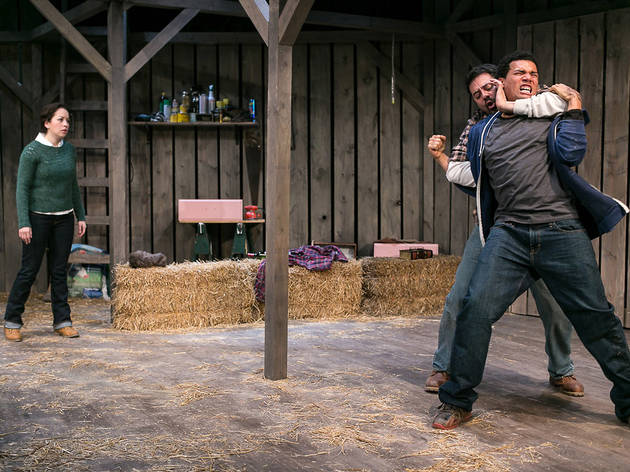 5/6
Photograph: Maisonet Photography
Tamer of Horses at Teatro Vista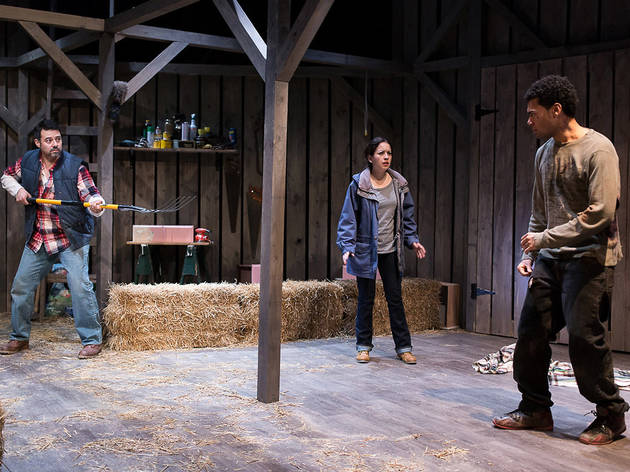 6/6
Photograph: Maisonet Photography
Tamer of Horses at Teatro Vista
Teatro Vista at Victory Gardens Biograph Theater. By William Mastrosimone. Directed by Ron OJ Parson. With Juan Francisco Villa, Sari Sanchez, Joshua Torrez. Running time: 1hr 50mins; one intermission.
Theater review by Kevin Thomas
When Ty (Juan Francisco Villa) and Georgiane (Sari Sanchez) discover a wounded hoodlum in their barn, the pair are faced with a dilemma. Georgiane knows the projects and what will happen if they send Hector (Joshua Torrez) back to his gang. Ty's brother died in prison, and he knows what the system will do if they turn him in to the cops. Against their better judgement, the two teachers let the illiterate, violent youth stay at their farm in an effort to reform him.

Teatro Vista's production of William Mastrosimone's 1985 play, which he revised this year, shows that the playwright has an eye for the vast gulfs between classes and the different rules of survival we follow, though the story itself changes little and risks even less.

The efforts of the family to educate or curb Hector aren't all pretty or idealistic. Tamer of Horses is propelled by the simmering rage burning inside its characters—that they can't change the world, and that the world makes it so hard to change one young man. Conversations are a desperate struggle to force Hector to behave "properly", regardless of whether he understands why. Torrez infuses his threatening and loud Hector with an undercurrent of confusion and vulnerability. It's believable that he has zero frame of reference to understand Ty and Georgiane, though he'll wring whatever advantages he can out of the situation, by any means. But his bluster covers a lack of defenses, and he's continually pulled into the possibilities of the better life that they offer.

Ty blends his own rough upbringing with his passion for the classics in a bid to hook Hector's interest, and he eventually settles on retelling the Iliad with a focus on Hector's own namesake in the story. The play thus finds its slightly too obvious central metaphor, and the sections discussing Greek antiquity are unfortunately far less thrilling than those exploring the reality of gang life. In a chilling scene, Hector teaches Ty how his gang robs people on the subway. It's almost an art form, and it breaks up the often moralistic play with an uncomfortable reminder: Hector is the enemy we're taught to fear, the guy we change cars to get away from.

I wish I could say more about Sari Sanchez as Georgiane, but the character is surprisingly underwritten beyond the detail of having grown up in the projects herself. Mastrosimone has a tendency to introduce big details that prove insignificant, and eventually it's hard to know what type of journey the play is taking you on. Even the Iliad conceit develops slowly alongside other classics.

Wisely, the play never asks us to believe Hector will magically change. But then there's not as much reason to care when he doesn't, and those are the only real stakes ever introduced. Mastrosimone never brings real-world consequences onstage, and Tamer of Horses becomes a long, bleak teachable moment.