Bird, brained
When our feathered friends bean themselves on tall buildings, a crack team of volunteers swoops in to the rescue.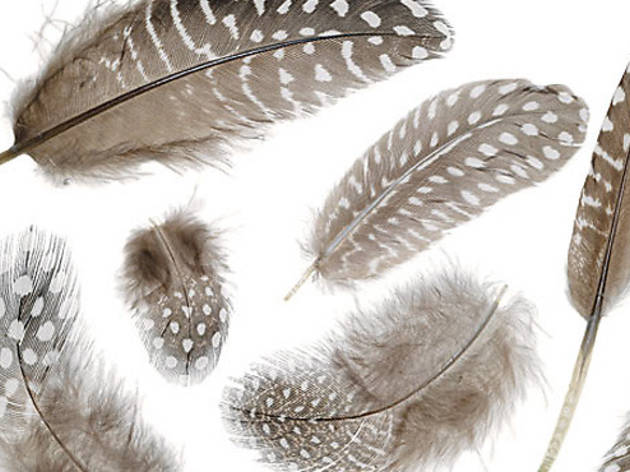 Every morning before dawn, a team of volunteers fans out over Chicago's downtown; they're finished with their task before most commuters wipe the crust from their eyes. Armed with paper bags, they're scouring for things that go bump in the night.
"By and large, we don't know what we're going to find," says Dawn Keller, founder and director of the private, nonprofit organization Flint Creek Wildlife Rehabilitation (flintcreekwildlife.org), which runs the rescue missions. "Sometimes we find two birds and sometimes we find 45."
There is no richer metaphor for the collision of urban and wild environments than the constant crashing of birds into the windows of skyscrapers: The 'scrapers always win. Keller estimates Flint Creek's bird rehab unit—housed on Northerly Island in the old Meigs Field terminal—sees 1,000 birds a year that have crashed and survived. There's no telling how many are killed; everyone we talked to says there is a desperate need for more research on how many birds are meeting their deaths this way. The problem is big enough, at least, that the bird hospital has a triage center to help it deal with the large numbers of injured birds.
"We often see 40, 50 or 60 birds in one moment, so we go through and assess their criticality and begin ranking their treatment priority," says Keller. "The main problem is swelling in the brain, so we have to give them fluids and anti-inflammatory drugs."
Bird enthusiast Randi Doeker recognized the issue and created the Birds and Buildings forum in Chicago (birdsandbuildings.org). Doeker speaks about the problem with the ardor of a revolutionary.
"The No. 1 killer of birds is architectural design," she says. "It's really up to the architecture and construction industries to change."
To that end, Doeker has been instrumental in getting word out for more bird-friendly design. She convened a conference in 2005 on the topic, which brought together civic leaders and eventually led to the City of Chicago publishing "Bird-Safe Building," a guide for designers. It's worth noting that Chicago Spire developer Shelbourne Group has pledged to use bird-friendly glass when the building is erected. Such glass typically is fitted to prevent reflection or is treated to appear transparent to humans but not to birds.
Doeker urges everyone to consider the windows in their homes—hang curtains to interrupt the clear window glass—and office buildings, where workers can crack the blinds to create a striping effect (closed blinds just reflect the sky). And if you happen upon an injured bird on the street, put it in a paper bag, don't try to feed it or give it water, and give Flint Creek a call at 847-602-0628. That bird needs to get to the ER, stat.