Christmas Eve parties
Quit your kvetching about being single during the holiday season and meet someone at these December 24 parties.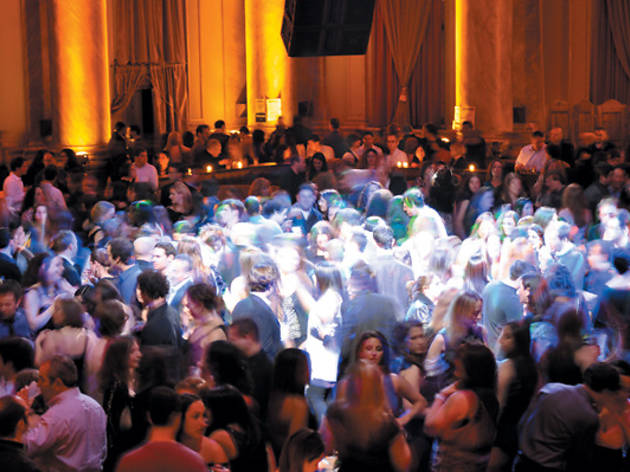 Matzo Bash
You may nab a mensch at this annual clubby dance party. Nosh on hors d'oeuvres and get down to tunes. A complimentary after-party follows at Cuvee (308 W Erie St). Enclave, 220 W Chicago Ave (matzobash.com). 8pm–2am, $15.
Hubukkah
It doesn't matter if you'll be unwrapping presents tomorrow morning or you celebrated Hanukkah earlier this month. Everyone's invited to sip $5 Manischewitz Sangria and munch on the resto's appetizers, including chicken egg rolls and baked potato debris (both $8). Hub 51, 51 W Hubbard St (312-828-0051, hub51chicago.com). 4pm–2am, free.
MatzoBall
The name might be a bit schmaltzy, but this holiday party ranks high among revelers. Now in its 24th year, the soiree promises mingling fun for Jewish adults ages 21–49. Sample L'Chaim vodka cocktails and get your back up off the wall. The event is hosted by Society of Young Jewish Professionals. Crimson Lounge, 333 N Dearborn Ave (matzoball.org). 8pm–2am, $30.
Rockmitvah
Enjoy affordable merrymaking over the gratis small bites reception (8:30–10:30pm) and late-night admission to the Underground (56 W Illinois St). Rockit, 22 W Hubbard St (rockmitzvah2010.com). 8pm–2am, $10.