End of the World parties | Sneak peek
We've round up a few Mayan Apocalypse parties.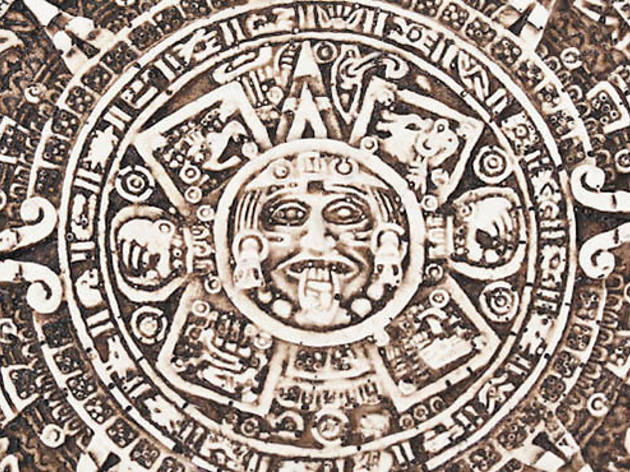 Apocalyptica Saturnalia
In between bites of 1950s-inspired finger foods, die laughing (metaphorically, that is) at performances from go-go dance troupe the Revelettes, local comedian Alicia Sowisdral, belly dancer Viktoria Mitlyng and other local entertainers. All proceeds go to the theater's upcoming spring productions. Prop Thtr, 3502–04 N Elston Ave (773-539-7838). 8pm; $15.
Doomsday on Division
The end is nigh. You don't need a better excuse than that to get wasted. At each venue, enjoy themed activities paired with complimentary $5 Svedka specials, e.g. zombie-hunting and "Brain Drain" cocktails. Have your lanyard stamped at all six bars to receive a free T-shirt and admission to the "I Survived Doomsday" after-party on Saturday 22 at Mahoney's. Various bars along Rush Street including the Original Mother's, 26 W Division St (312-642-7251, rushanddivision.com). 9pm–midnight; free.
Earth's Last Stand
Go out with bangs. You wouldn't want to arrive at the Pearly Gates with split ends. Stylists from Joe's Barbershop in Logan Square are trimming at the House of Blues. A couple of other last-hurrah options—get inked by a Twisted Tattoo artist and fess up to a costumed priest about doing "it". Presumably you know your fate; learn your destiny from a tarot card reader. Just before midnight, headlining rockers Steel Panther pause their set for the formidable countdown. Have a swig of Shock Top's limited-engagement launch, End of the World Midnight Wheat ale, then brace yourself. House of Blues, 329 N Dearborn St. 8pm; $35–$45.