Keep or kill attractions at Navy Pier
Our picks for which Navy Pier features should stay, and which should go.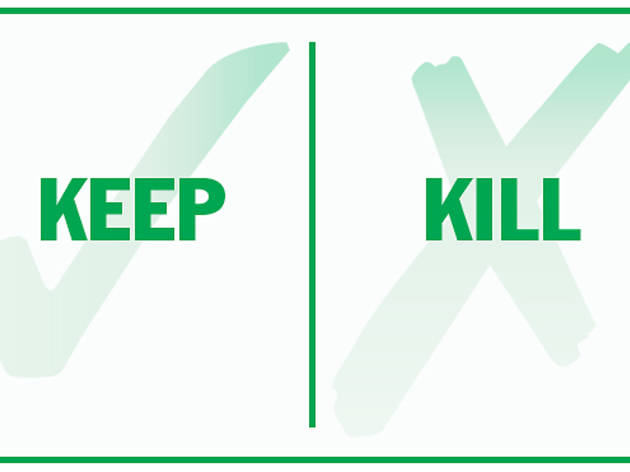 KEEP
KEEP the iconic Ferris wheel, a nod to the world's first, which debuted at the city's 1893 Columbian Exposition.
KEEP the Crystal Gardens. It's no Garfield Park Conservatory (and sure, a modern update could help quell the '90s vibe), but the year-round, palm tree–filled green space with water-arcing fountains provides an enjoyable balm in winter.
KEEP the retro coin-operated telescopes. How else could we landlubbers get a close-up view of the decks of the fancy boats in summer?
KEEP Chicago Shakespeare Theater's sixth-floor glass-walled bathrooms, which offer stunning southern views of the city from the far stalls.
KILL
KILL the pedestrian bottlenecking at the entrance that makes the pier difficult to navigate during big events, by improving crowd control plans and putting more security boots on the ground.
KILL the national-chain restaurants in favor of mid- and high-end local grub.
KILL the overpriced indoor funhouse maze and the cheesy flight simulator. Millennium Park raised the bar for free, interactive, all-ages fun, so these just don't cut it anymore.