Toni Preckwinkle | Interview
The Cook County Board president tries to clean up after Todd Stroger.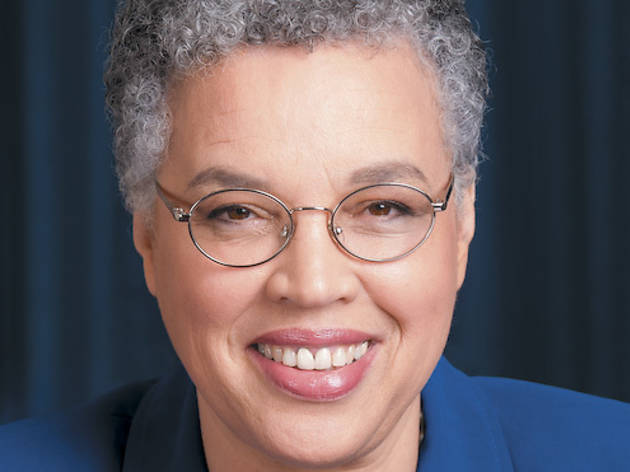 On Wednesday 24, Rahm Emanuel will reach his 100th day as the city's mayor. That night, at the Chicago History Museum (1601 N Clark St, 312-642-4600), Chicago Public Media and WBEZ 91.5 will host a free public forum called "The First 100: Mayor Emanuel's Early Impact on Chicago." Alongside new Chicago Public Schools CEO Jean-Claude Brizard and Emanuel himself will be Toni Preckwinkle, who'll not be marking her 261st day as Cook County Board president.
On her 100th day in office, the former 4th Ward alderman released a "100 Day Report Card," a 12-page document that almost no one read but should've. It outlines her 33 campaign promises—and the 13 she and her administration have completed, including repealing the controversial sales-tax increase imposed by her predecessor Todd Stroger by 2013, collecting millions in delinquent property taxes, setting up a pension-reform subcommittee, and greening the county buildings to reduce energy costs.
As for the 100-day assessment, Preckwinkle said last week on the phone from her family's longtime vacation home in her native Minnesota, "I think it's an artificial milestone. But it's part of the political vernacular. So whether or not you believe in it, you're subject to it."
Congratulations: It seems everyone likes you more than they ever liked Todd Stroger.
Well, Todd set the bar pretty low. [Laughs] I'm not sure that's anything to hang my hat on.
When you took office, you said you wanted to fight "the perception among the public that county government is at its core corrupt and incompetent."
Well, right when I walked in the door, the inspector general deposited on my desk several reports that showed people at the Forest Preserve pools sleeping on the job, engaged in intimacy on the job, adults engaging in inappropriate activity with minors.
And you realized you were inheriting a lemon?
Well, it was already the beginning of the first quarter, there was no preliminary budget, let alone a final budget. We had a shortfall of $487 million last year and we got it into balance and got it passed unanimously. We increased [court] fees, made layoffs and did a thorough sweep of all our special funds.
Now the county's staring down a $315 million budget hole. You plan to hand in your 2012 budget recommendations to the County Board on October 31. How many county workers can expect a pink-slip scare this Halloween?
[Laughs] We don't have a number yet. But layoffs are inevitable.
You and Mayor Emanuel are spearheading collaboration between Cook County and Chicago governments that could save up to $140 million by getting rid of duplicate services and sharing resources in areas such as public health care. Why wasn't that done years ago?
I'm not sure what Todd was interested in in terms of collaboration or cooperation or consolidation, but the city is half the county. It just makes sense to try to work together with the largest municipality in the county to try to figure out how we can do things more efficiently.
One of the more radical ideas you've floated is getting police to stop arresting people for modest amounts of marijuana.
Low-level drug charges, ten grams or less, tend to get thrown out in court. If people don't make bail, they spend five to 21 days in county jail waiting for the preliminary hearing at a cost of $142.80 per day. Why don't we just fine them? It would mean revenue for the county.
How much money could be saved by decriminalizing marijuana?
We have a judicial advisory council working to figure out how much it costs us to pursue these misguided policies. Hopefully they'll also better help us make the case that the policies are misguided.
Reportedly, police have internally said arresting people on minor pot charges is their chance to pull gangbangers off the streets for at least a few days.
Look, this is about intelligent public policy. We're dealing with addiction by criminalizing it instead of treating it as a public health issue and trying to get people treatment. And it doesn't make sense in terms of allocating police resources.
Because cops pull themselves off the street along with the drug offenders they arrest.
Yeah. It's at least two or three hours of paperwork, and they're not on the street dealing with more serious issues.
One thing's for sure: You've got the 420 vote firmly in hand.
[Laughs] This isn't about future electoral prospects. We have to look at what makes sense, and in my opinion what we're doing doesn't make sense.