Weird stoplight at Clark and Roosevelt | What's up with that?
Drivers puzzled by odd, mid-block placement of red light.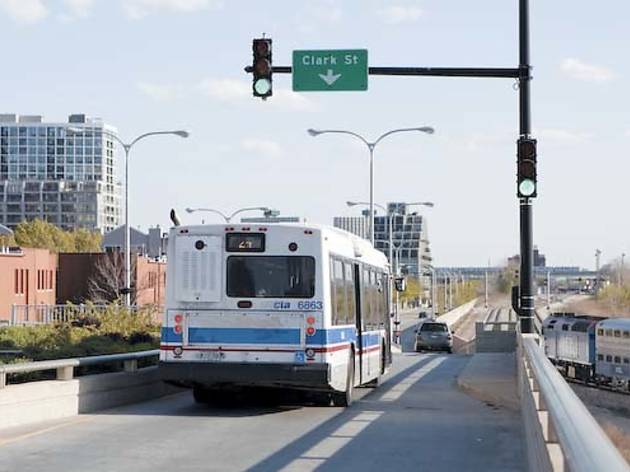 There's a working stoplight without an intersection on Clark Street south of Roosevelt Road. What's the deal with this semi-vestigial traffic light that doesn't seem to have any purpose or function?
This is the question that drivers forced to stop for no apparent reason at this non-intersection appear to be puzzling out. In 2004, the signal was installed in anticipation of an access road to a housing development planned for the vacant land southwest of the intersection, says Chicago Department of Transportation spokesman Pete Scales. When the economy tanked, he says, "That massive redevelopment project never got off the ground. At this point it might take more money to remove the stoplight than leave it in." The red light only comes on when pedestrians push a walk-signal button for a mid-block crosswalk, Scales says, although it's hard to see the crosswalk because the lines have faded. The main intersection, only about 200 feet north, also has pedestrian accommodations. But the mid-block crossing is a safer option for folks hoofing it from nearby condos to the Target and movie theater at the northwest corner, since they don't have to watch for right-turning cars, and a planter median creates a pedestrian refuge.