Travel to Asheville
Escape to the mountains of Asheville, North Carolina for local breweries, quirky shops and great Southern food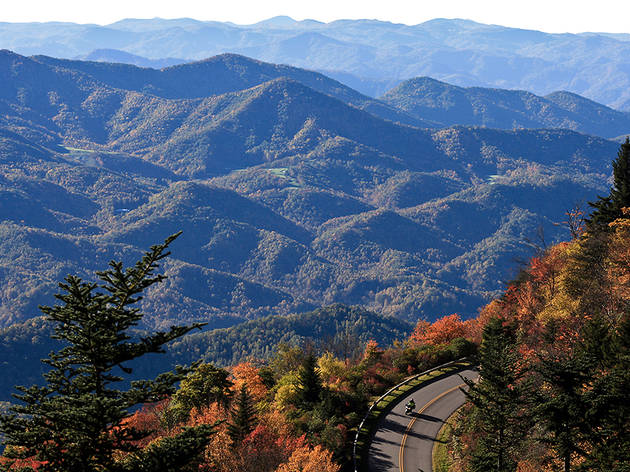 For a southern escape, you can get to this Blue Ridge Mountains spot in less than two hours by plane. And while most people know it for the Biltmore Estate, it's not why we love to go—we're here to eat and drink.
Asheville is a small city (87,000 people) with stellar amenities—including a slew of super-cool breweries and quirky businesses (Malaprop's Bookstore and the Battery Park Book Exchange & Champagne Bar are musts for word nerds) within walking distance downtown. To top it all off, downtown is set in a valley surrounded by mountains that transform into a red, orange and yellow patchwork quilt in the fall.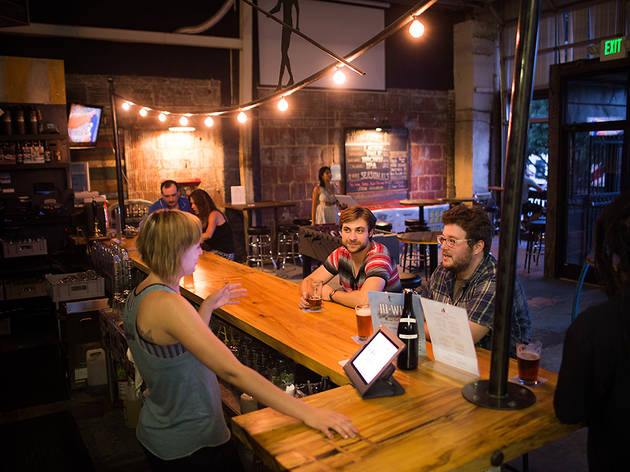 Photograph: Courtesy ExploreAsheville.com
But first, let's drink. You can make your own brewery crawl—we recommend Wicked Weed Brewing (91 Biltmore Ave; 828-575-9599, wickedweedbrewing.com), Green Man Brewery (27 Buxton Ave; 828-252-5502, greenmanbrewery.com) and Hi-Wire Brewing above (197 Hilliard Ave; 828-738-2448, hiwirebrewing.com) downtown in addition to bigger names like Sierra Nevada's East Coast outpost (100 Sierra Nevada Way, Mills River; 828-708-6176, sierranevada.com) a short drive away. If you stay downtown—and it's so pretty and everyone is so friendly, it's hard not to—end with a Belgian in the basement of the city's best beer bar, Thirsty Monk (92 Patton Ave; 828-254-5470, monkpub.com).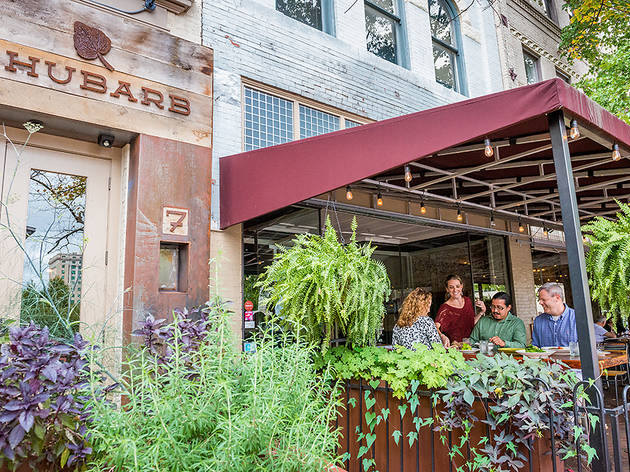 Photograph: Courtesy ExploreAsheville.com
Of course, you've also got to eat, and Asheville has tons of options whether you're a hippie vegetarian or want some southern soul food. On Sundays, head to Rhubarb (7 S Pack Square; 828-785-1503, rhubarbasheville.com) for a three-course supper served family-style. For something a little funkier, try The Admiral (400 Haywood Rd; 828-252-2541, theadmiralnc.com) in West Asheville. The menu is always changing (frog legs? boar ribs? crispy tofu?), and the whole place turns into a dance party on Friday and Saturday nights.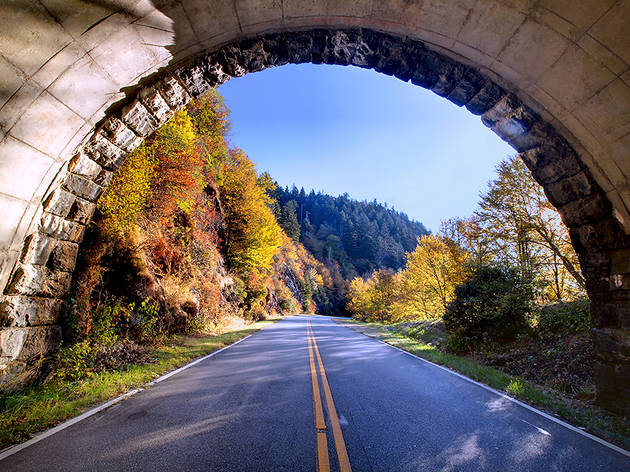 Photograph: Courtesy ExploreAsheville.com
Asheville has plenty of places to rest your head for the weekend, too, whether you want a chain hotel right downtown or a cottage with a hot tub under towering trees. You'll find Asheville Cottages (29 Asheville Cottage Ln; 828-712-1789, ashevillecottages.com) just a short drive from all the action—and they have heated bathroom floors for those chilly autumn evenings.