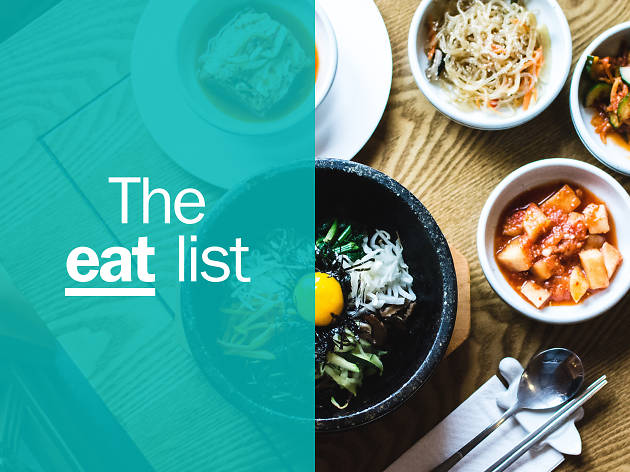 The 12 best restaurants in Christchurch
Need to book a quick dinner or fine dining experience? Check out the best restaurants in Christchurch
The one advantage of restaurants in Christchurch? Having your restaurant damaged in an earthquake is an opportunity to rebuild and reconstruct your offering exactly as you want. In February 2011, an earthquake hit Christchurch and destroyed many of the city's buildings. These days, the city is well and truly experiencing a culinary rebirth, along with things to do and explore – so much so that it's impossible to keep up with all the new restaurants, bars and cafés opening up. To help you make a start, we've compiled a guide to the best restaurants in Christchurch.
Best restaurants in Christchurch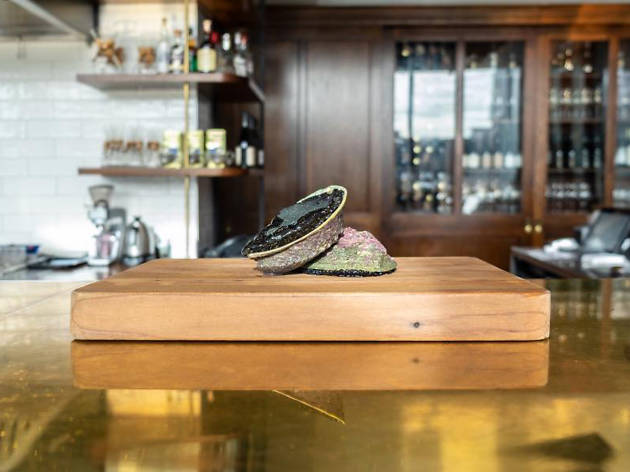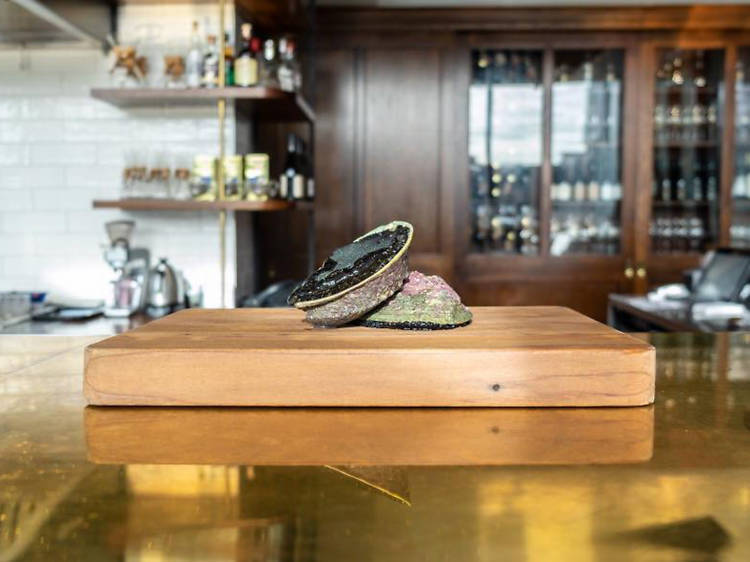 What is it? The perfect restaurant for a special date.
Why go? Don't go to Inati for a rushed dinner. Take your time, book the chef's table and have him explain to you exactly what each dish in his 'Trust us' menu contains. Simon Levy was head chef at Gordon Ramsay's The Warrington and has worked at top London institutions including Claridges and The Ivy. Expect degustation items like bresaola, pickled cherries and pumpkin seed crumble or smooth full-flavoured 'Duck Trumpets'.
Price: High-end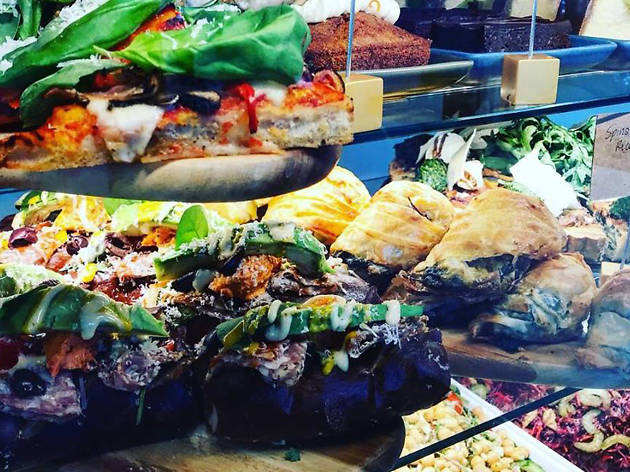 What is it? A family friendly venue serving contemporary Italian food, including excellent woodfired pizza and fresh, handmade pasta (try the ravioli and tortellini).
Why go? The Birdwood is a café by day and pizzeria/pasta house by night. Both are hand-made to strict Italian standards and there's a first rate selection of craft beer and wine too. Make sure you order the zucchini fries on the side.
Price: Mid-range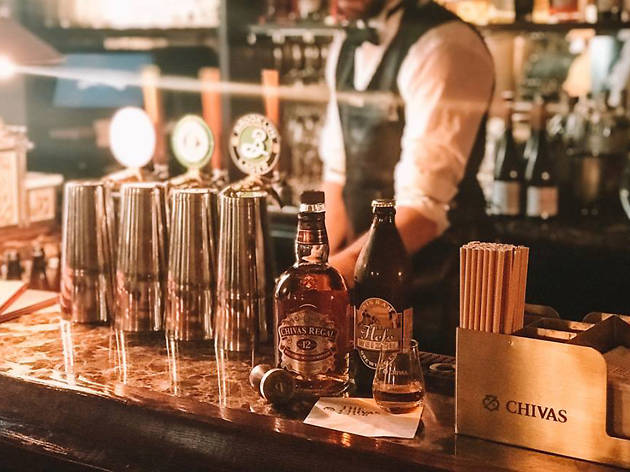 What is it? Housed in the beautiful and historic Old Government Building, OGB is pure speakeasy charm with superb food to boot.
Why go? The bar food and cocktails are great but you can also opt to for the dining room with a menu boasting pretty-as-a-picture dishes like six-hour beef cheek with blackened eggplant, beetroot relish, black garlic butter and jus; and goat's cheese salad with beetroot, candied walnuts, avocado puree and pomegranate. Whether you choose shared plates in the bar or a more traditional entree-main-dessert format in the restaurant, you won't regret it.
Price: Mid-range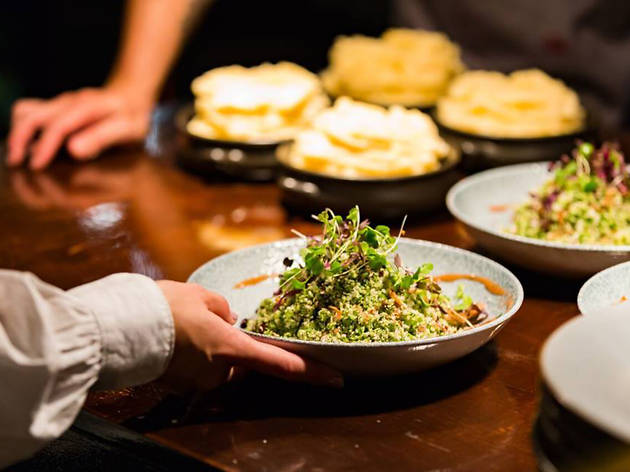 What is it? The full shebang: 5th Street has incredibly stylish decor, sky lights, helpful staff and a tasty menu.
Why go? Mainly to try the innovative creations courtesy of head chef Samson Stewart (from Hello Sunday). Think broccoli doughnuts, seaweed butter and Himalayan salt block cured fish. But 5th Street also has a bubbling atmosphere. Located in an old warehouse, it's been done up to the nines, with bold blues and blacks all over and hints of gold. There are plush banquettes and more intimate tables. It's a great place to hang with mates or have a couple's night out.
Price: Mid-range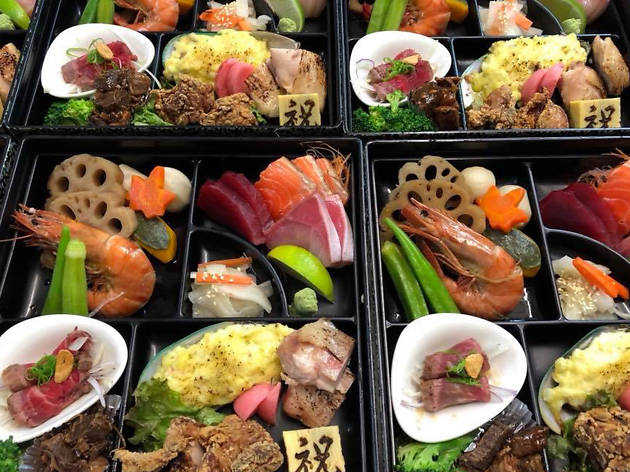 What is it? A wonderful place to order all your favourite Japanese dishes, but also to try things you don't see much outside of Japan.
Why go? Anyone who loves exceptionally good Japanese food should not miss Kinji. The sashimi is some of the freshest and best you'll find anywhere. Chef Kinji is incredibly particular about seeking out the freshest fish, organic local veggies and highest quality meat he can source before preparing it meticulously. It's an extraordinarily thought-out offering for the price.
Price: Mid-range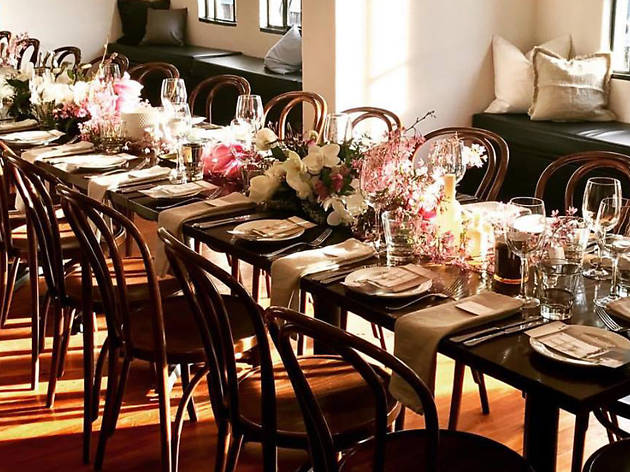 What is it? Hearty traditional European fare livened up with modern touches, perfect for a date or a group of friends.
Why go? Chef Paul Howell's risotto is everyone's comfort food dreams come true. Together with co-owner Emma Mettrick, the pair gained a loyal following when they owned the Little Bistro in Akaroa, and Twenty Seven Steps has that same great blend of traditional and contemporary cuisine. They know some people still want to eat a decent sized meal for one rather than the fashionable share plates of the moment (although the food shares well too)
Price: Mid-range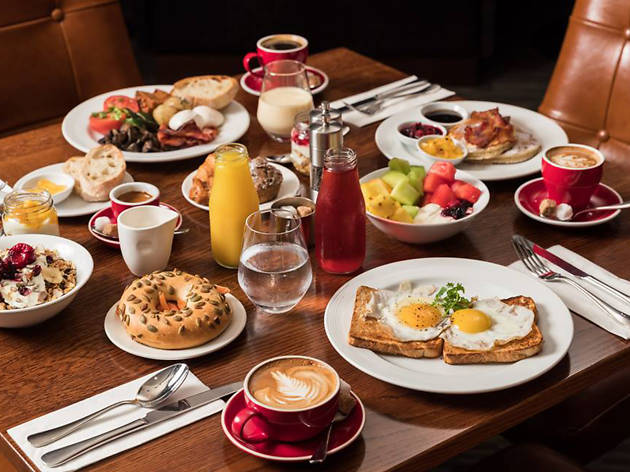 Photograph: Mark Lane
What is it? The concept of a fancy steak restaurant might seem like something from a bygone dining era, but Bloody Mary's (in the Rydges) does it intelligently, letting high-quality Angus, Hereford, Wakanui and Waygu do the talking.
Why go? Bloody Mary's has you covered no matter your mood. Choose from small shared plates like croquettes, cheese, mussels and squid plus burgers in the bar, or go for upmarket steak in the restaurant. There are eight choices of potato to go with your meat, from fries to goose fat to truffled mash. This is top-end comfort food.
Price: High-end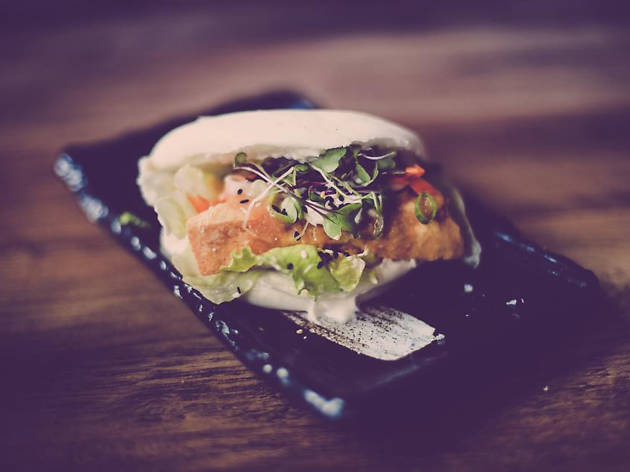 What is it? A super-popular pan-Asian casual diner.
Why go? Super is, well, super. Bold Asian flavour combinations are a huge hit with families and groups of friends who dig into shared plates like bao, spicy miso chicken ramen, furikake fries, mango mung bean shoot salad and sang choi bao. Super is housed in a heritage building, restored after earthquake damage. The food has a slant towards healthy, without sacrificing taste. Japanese flavours feature heavily, with Chinese, Thai and Korean cuisine popping in too.
Price: Mid-range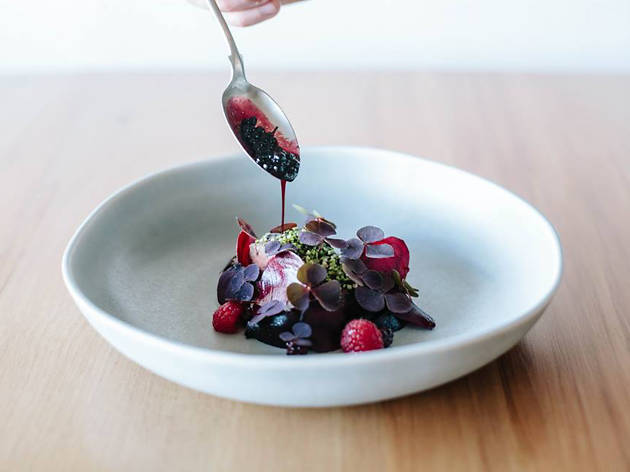 What is it? A very special degustation destination.
Why go? This is the place to splash out if you're in Christchurch. The philosophy is simple (fresh, seasonal New Zealand ingredients cooked well) but the execution is genius and presentation sublime – validated by the constant acquisition of local and national awards. Much of what you'll get on your five, eight or 12-course tasting menu is from the chef's own urban garden or foraged, and the rest comes from local organic suppliers. Worth every cent.
Price: Blowout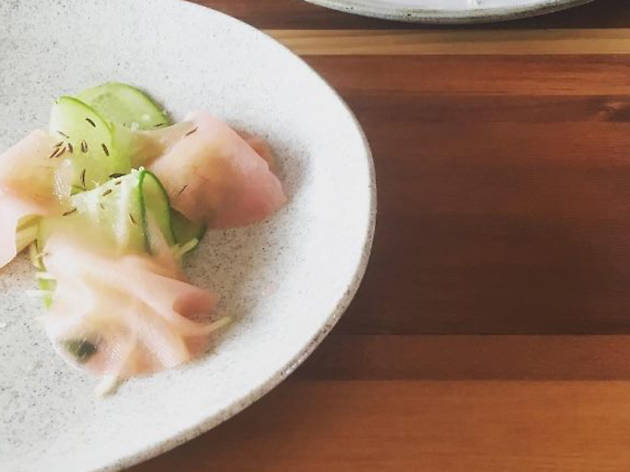 What is it? A casual, minimal, relaxed and reasonably priced restaurant serving a largely plant-based menu.
Why go? Gatherings is different to most restaurants in that there's only one tasting menu on offer, created using food sourced exclusively from the Canterbury region. To say chef Alex Davies is passionate about the relationship between food and where it comes from would be an understatement. After working on an organic farm in nearby Swannanoa, he started this unpretentious eatery with the sole purpose of showing diners how much incredible food is being produced all around them and how magical it can be in the right hands.
Price: Mid-range
Photograph: Stephen Goodenough
What is it? If you love beautiful-looking and flawlessly cooked seafood, a visit to Pescatore is a must.
Why go? Pescatore is perfect for a special date or celebration. The interior at this restaurant in the George Hotel is grown-up without being too stuffy, and the service is fantastic. You can eat à la carte but the degustation options are sensational if you're happy to be fed. Each course looks like a mini work of art and at times you wonder if it's a meal or an utterly delicious feat of science.
Price: Blowout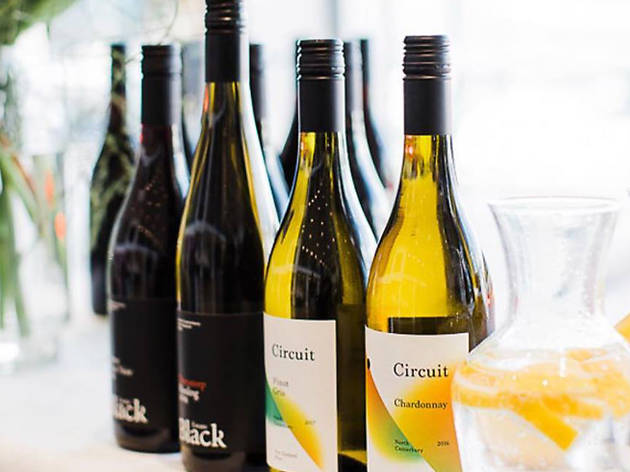 What is it? An excellent winery outside of Christchurch with a kitchen that uses 90 per cent local ingredients.
Why go? If you fancy a day trip out of Christchurch, lunch at Black Estate should be at the top of your list. Don't let the minimal décor and relaxed atmosphere fool you – the food is faultlessly executed, with every flavour and texture carefully considered. Think perigord truffle, handmade pasta with parmesan butter and venison short loin with lentil ragu.
Price: Mid-range
Discover Time Out Market: the best of the city under one roof
Looking to explore more of Christchurch?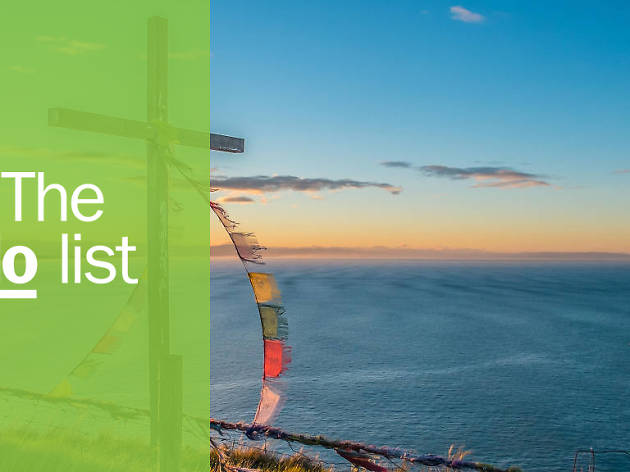 From adventure parks to gondola rides and botanical gardens, the largest city in New Zealand's South Island has several activities and attractions worth exploring. Here are 12 of the best.
Best selling Time Out Offers