The 12 best things to do in Christchurch
The top things to do in Christchurch combine natural beauty, top-notch dining and lots of art and culture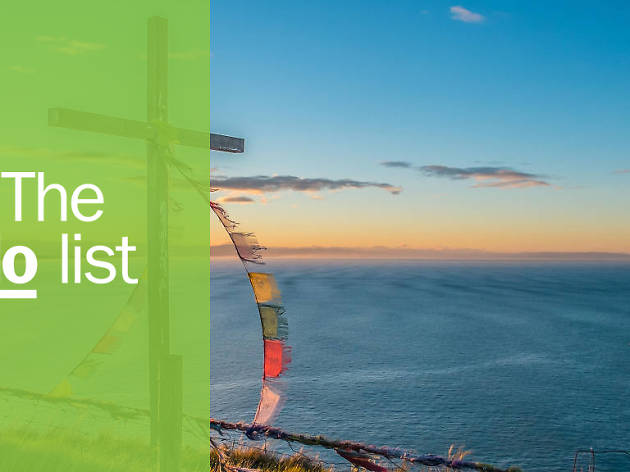 Before diving into the best things to do in Christchurch, a short history lesson. This city was once synonymous with gardens, green parks and a meandering easy pace – but that all changed in February 2011, when a magnitude 6.3 earthquake took the lives of nearly 200 people and destroyed over half the buildings in the city centre. The city is still green and beautiful but a steely resilience, resourcefulness and creativity has emerged in those who chose to stay in Christchurch. While there are still empty spaces where buildings used to be, the rebuild is vibrant—just take a look at the restaurant scene—and there's a palpable feeling of excitement and adventure as new pockets of creativity continue to pop up.
Done something on this list and loved it? Share it with the hashtag #TimeOutDoList and tag @TimeOutEverywhere.
Find out more about how Time Out selects the very best things to do all over the world.
Things to do in Christchurch
1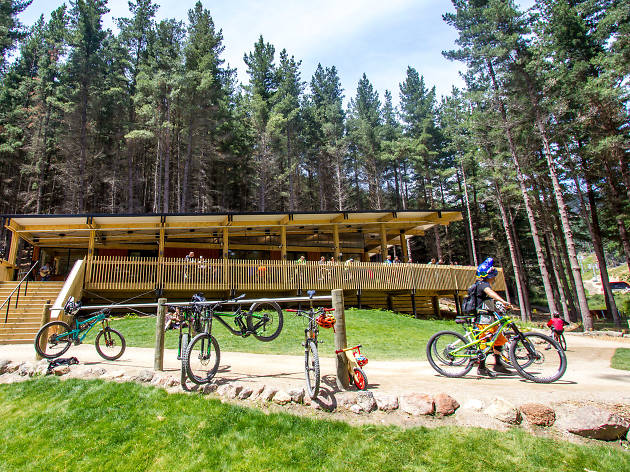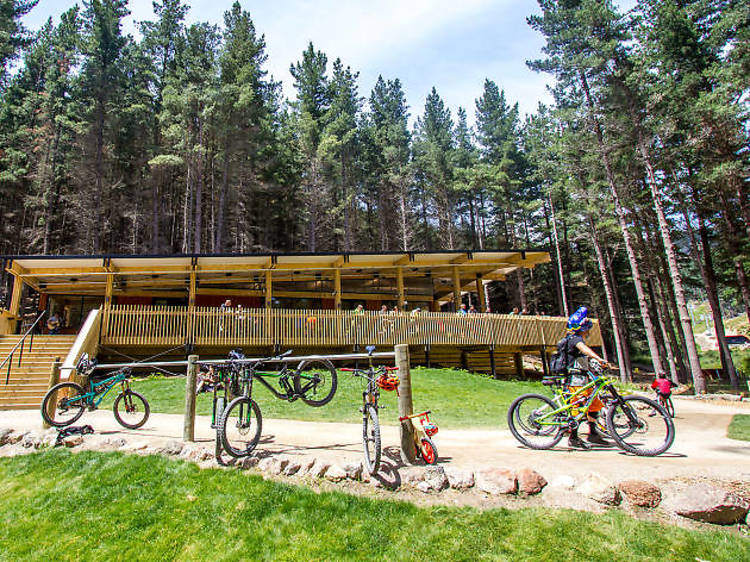 Christchurch Adventure Park
What is it? Set on 358 hectares in Christchurch's Port Hills, this park has magnificent views across the Canterbury Plains to the Southern Alps, plus excellent mountain biking trails and the longest and highest ziplines in the country.
Why go? Zipling is a totally exhilarating way to experience this beautiful corner of the world. Mountain bike fans will love that there's 50 kilometres of downhill trail to ride. If neither of those are your thing, there's a gentler chairlift option too.
2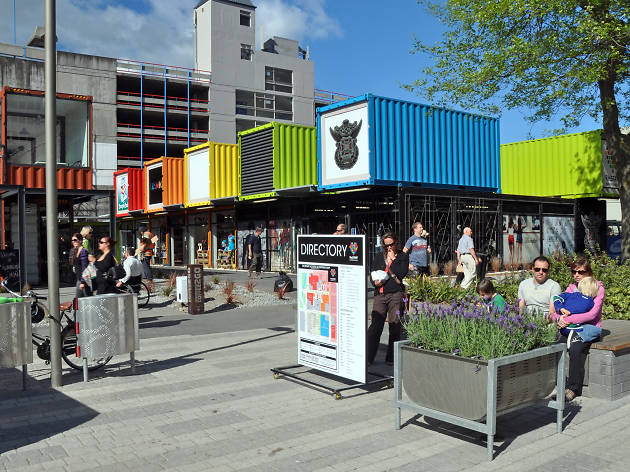 © Shutterstock
What is it? A small but incredibly well-curated museum, encapsulating the impact of New Zealand's second-worst natural disaster on the city and its inhabitants. Rather than being too solemn or morbid, it's informative, interactive and hopeful. An essential visit for understanding how the quake has shaped the Christchurch of today.
Why go? To understand the geographical causes and consequences of 22/2/2011, the heroism of those who responded, and to listen to personal – and at times even amusing – accounts of what happened. Objects like the spire of the ruined Christchurch Cathedral and the railway station clock are also part of the exhibition.
3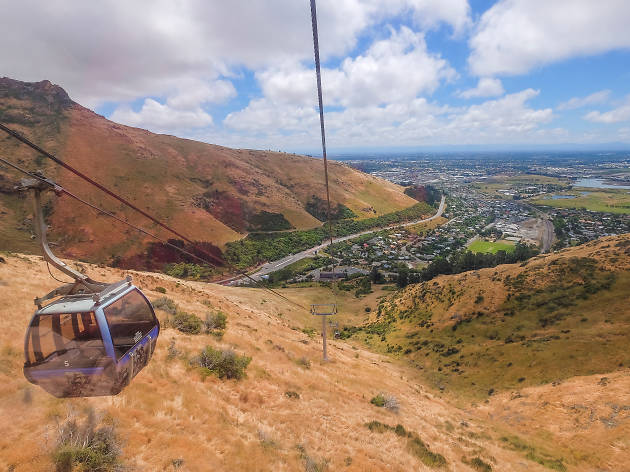 © Shutterstock
What is it? An 862-metre cable car ride up the side of Mt Cavendish, which provides spectacular views across Canterbury. There's also a time tunnel ride at the top which provides a history of the area in an immersive format.
Why go? On a beautiful day there's no better place to get a 360-degree view of the area. You'll get a bird's eye view of the city, the plains, the Alps, Lake Ellesmere and the Pacific Ocean in the distance. For keen walkers, the Bridle Path Walk starts at the foot of the gondola.
4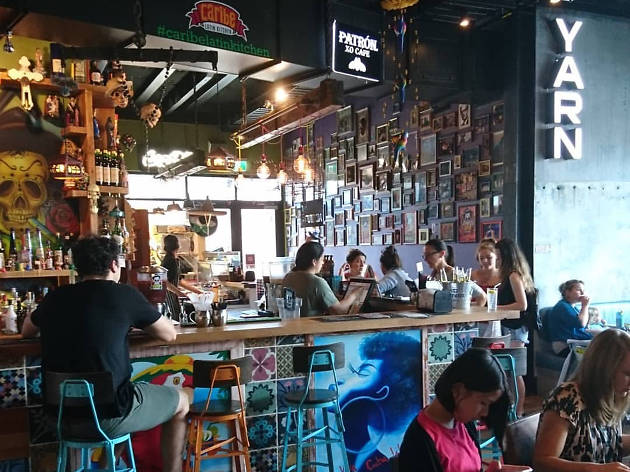 © Shutterstock
What is it? This huge indoor/outdoor modern marketplace is the best place in Christchurch for a lively casual bite with friends or family.
Why go? To eat from any of the eight local family-run businesses at shared seating. You'll find everything from bao to Venezuelan barbecue, Caribbean cuisine, Thai noodles and bacon burgers – not to mention great wine, local craft brews and delicious cocktails. Don't miss the Asian-inspired cocktails at Eightgrains Dumplings if flavours like lychee, ginger, sake, yuzu and passionfruit are your thing.
5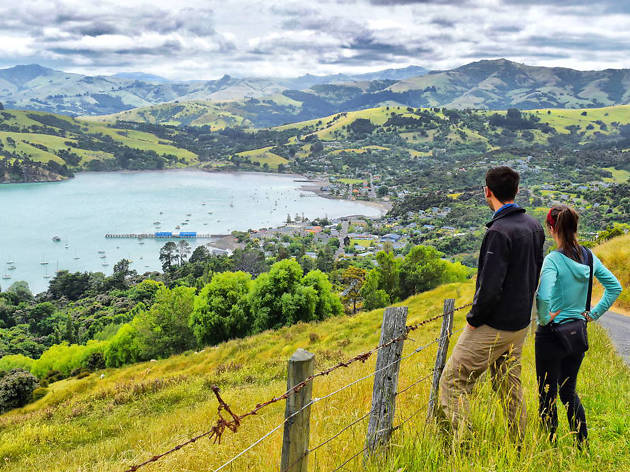 What is it? A small harbourside French historic settlement an hour's drive from Christchurch. Cruises to see penguins, seals and very rare Hector's dolphins are a major drawcard.
Why go? Akaroa's serene water views incite instant calm. Sealife-centred boat rides are very popular but there's also a sensational cooking school, a seriously impressive mosaic garden, the much-loved dairy Barry's Bay Cheese and a couple of wonderful places to fill your face, including Rona's and Ma Maison.
6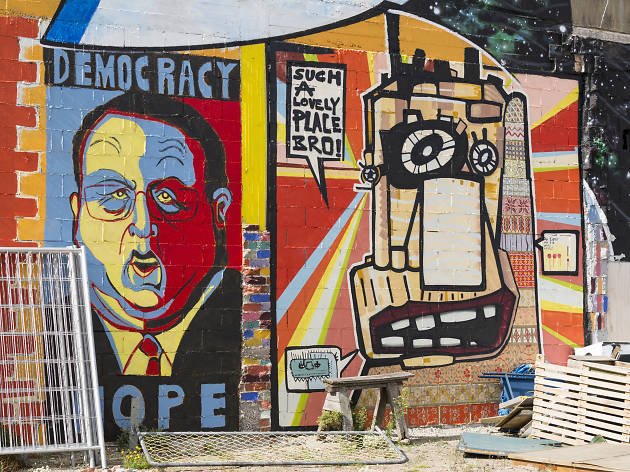 © Shutterstock
What is it? Half-destroyed buildings make a post-earthquake city pretty aesthetically grim, so the resilient artists of Christchurch brightened things up with a proliferation of eye-popping street art. You can even follow an interactive guide to hunt for the finest pieces.
Why go? Embarking on a treasure hunt to locate the works of local street artists is a truly entertaining way to spend a couple of hours. There are nearly 200 but even just seeking out a handful is worth it.
7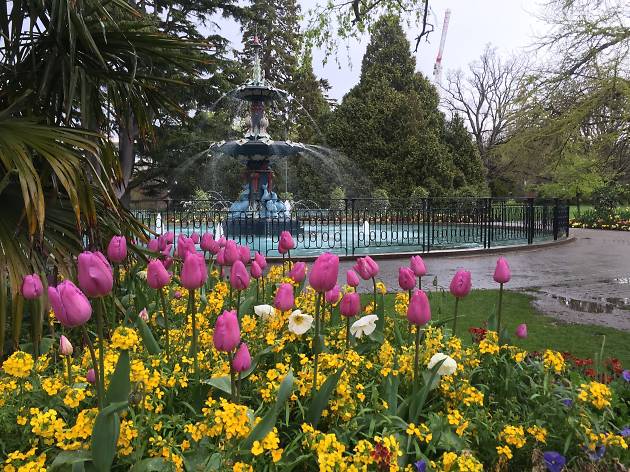 Christchurch Botanic Gardens
What is it? Aside from being one of the finest collections of exotic and native plants in the country, the Botanic Gardens is a charming place for a stroll. After you've soaked up all that floral goodness, walk towards the more sombre Canterbury Earthquake National Memorial.
Why go? The Peacock Fountain dates back to the early 1900s and if you sneak around the back of the original Curator's House (now a restaurant) you'll see beehives and a wonderful edible garden. The memorial by the river is an emotional experience; it's heart-wrenching to see all 185 names of the deceased etched on the beautiful marble wall but it's incredibly important for understanding and respecting how much this city lost.
8
© Shutterstock
What is it? A gorgeous pedestrian mall built in the early 1930s in Spanish Mission architectural style.
Why go? Aside from being one of the city's most photogenic spots, New Regent Street is home to some excellent restaurants and bars. No trip to Christchurch is complete without a visit to Rollicking Gelato on New Regent (just try to resist a selfie with its gorilla-on-park-bench statue). See a play at the Isaac Theatre, have dinner at the superb Grey Robin or Twenty Seven Steps or a cocktail at The Last Word or The Institution. The Caffeine Laboratory serves some of the city's best coffee.
9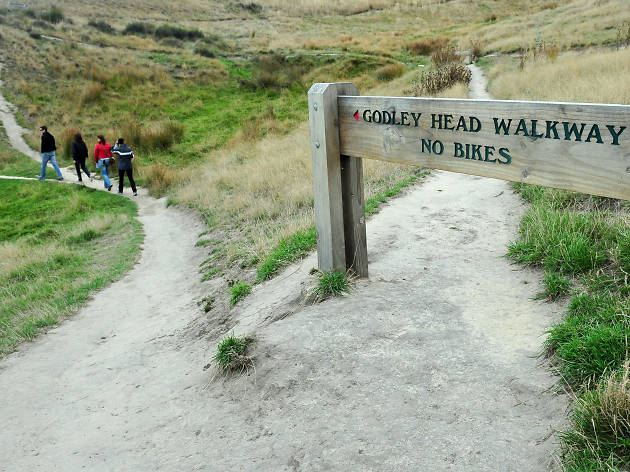 © Shutterstock
What is it? A stunning seven-kilometre coastal walk passing surf breaks, historic military buildings, harbours, city views, quirky old holiday homes and – if you visit during the right season – a penguin colony.
Why go? This breathtaking walk along the coast provides spectacular views. You'll spot the wild surf of Taylor's Mistake, rugged cliff sides, dramatic mountains, rolling hills, Lyttelton Harbour, Christchurch city, New Brighton Beach and (on a clear day) even the Southern Alps. Expect endless look-at-me-and-this-gorgeous-scenery Instagram opportunities.
10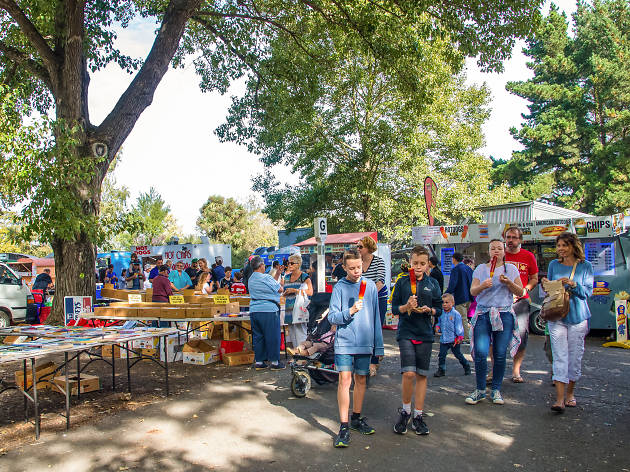 © Shutterstock
What is it? The weekend in Christchurch brings several market options, but Riccarton Sunday Market is the largest, with more than 300 stalls selling food, craft, plants, secondhand goods, furniture and bric-à-brac.
Why go? Markets in Christchurch became very important after the quake, when many supermarkets closed and people needed places to regroup with their communities. The Saturday markets like Christchurch and Lyttelton Farmers Market are perfect for picking up delights from local producers, and Riccarton is a fun day out with live entertainment and plenty of ready-to-eat options.
11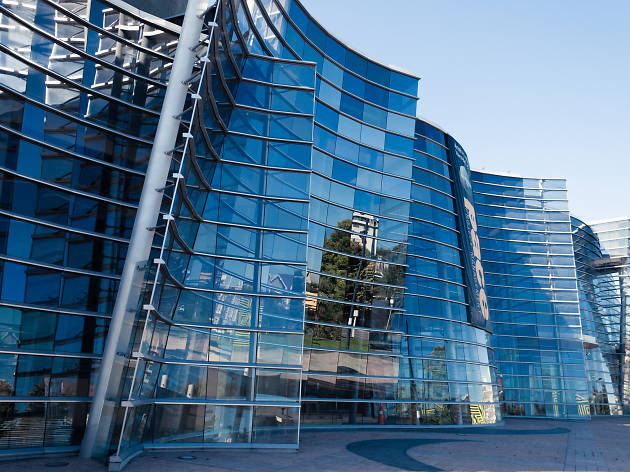 What is it? An expansive, inspiring modern space that has reopened since its closure from the quakes. It's the largest of Christchurch's galleries and the heart of the city's thriving arts scene.
Why go? There's always a fascinating mix of first rate local and international art here. The building itself is pretty damn stunning too, with its dramatic glass façade. If you have time, the arts centre and museum are nearby.
12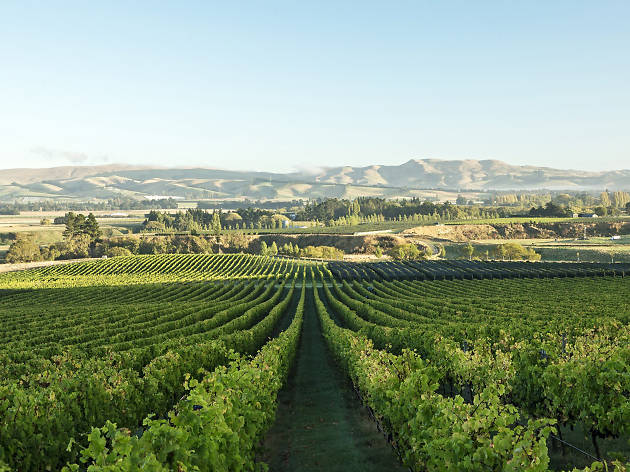 North Canterbury wine region
What is it? More than 90 vineyards are located less than an hour from the centre of Christchurch. The region is particularly well-known for its pinot noir, chardonnay and riesling.
Why go? It's a lovely drive with some striking and varied landscape and plenty of cellar doors to investigate. There are some particularly good food options at some of the wineries; Pegasus Bay and Black Estate are extremely well-regarded on this front.
Taste your way through the finest eats in town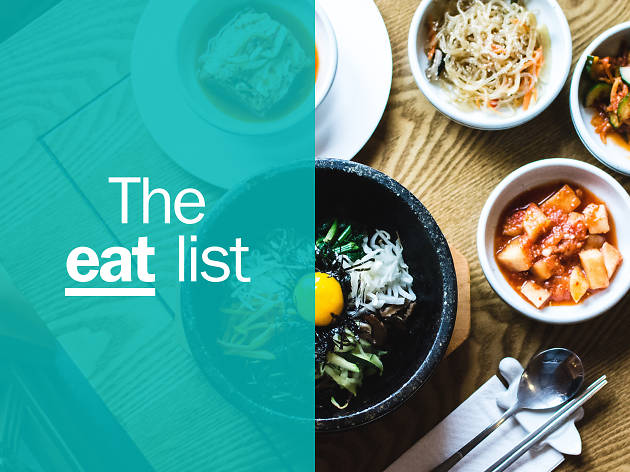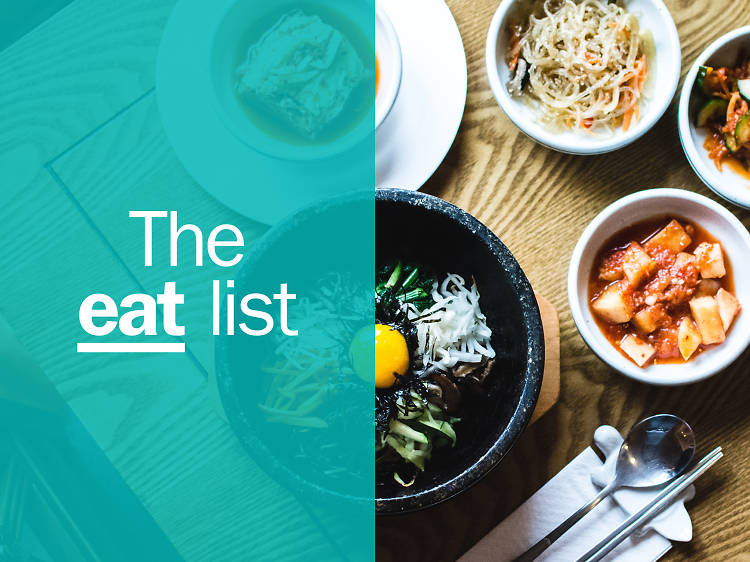 Find out why the city is experiencing a culinary rebirth – so much so that it's impossible to keep up with all the new restaurants, bars and cafés opening up. To help you make a start, we've compiled a guide to the best restaurants in Christchurch.